KESAYETÊN KURD
Kurdish Personalities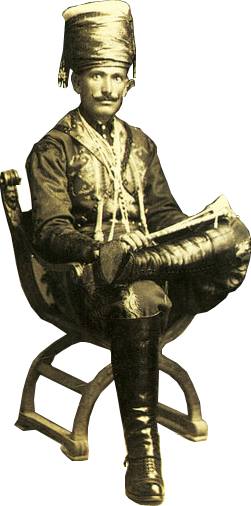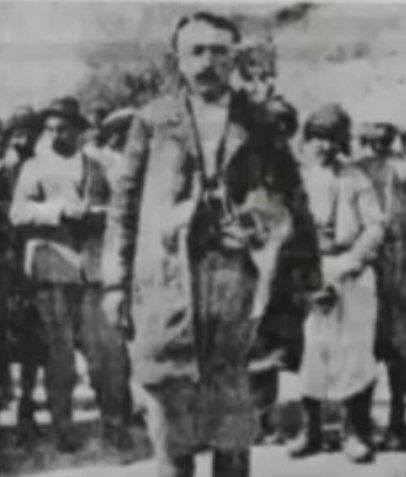 Elîşêr Efendî (zayin 1882 li gundê Axizer a Maciran, Sêwas – Şehîdbûn 9-7-1937)
ELÎŞÊR - Wikipedia
Reûf Dildar, Ranye, 1944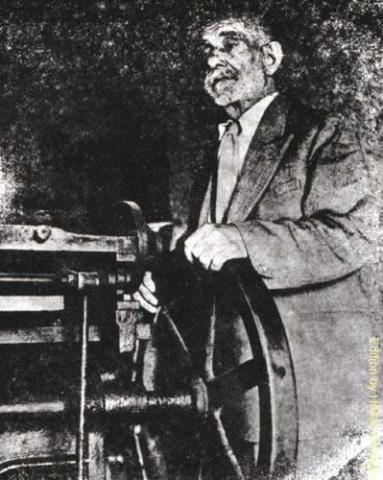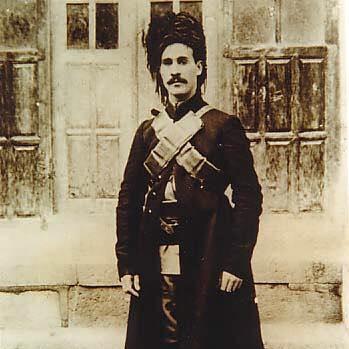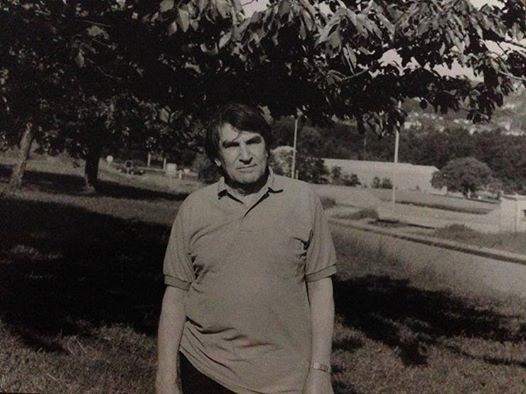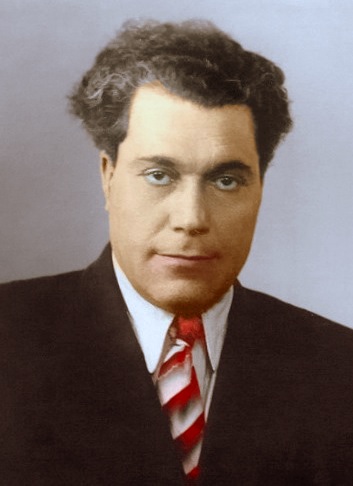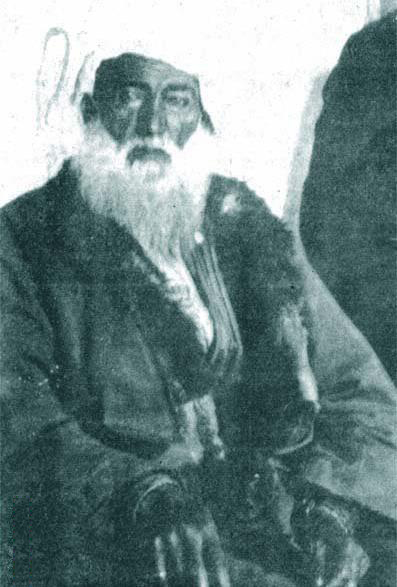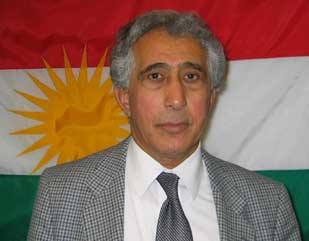 Ahmad Barzanî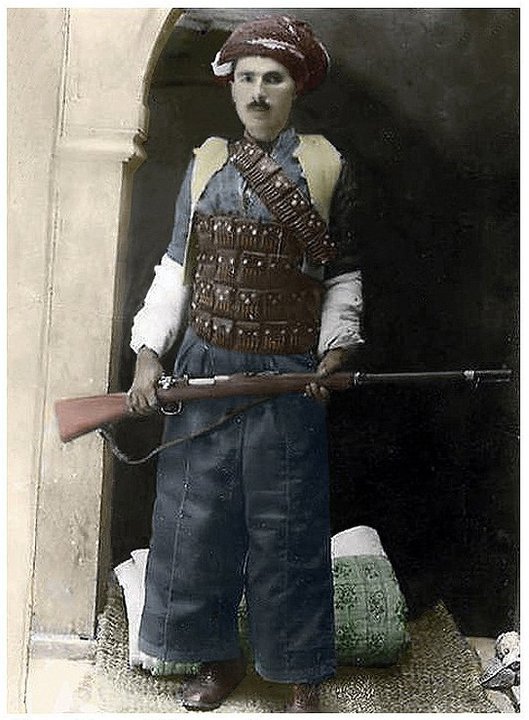 Ahmad Barzanî - Khodan (Xudan)


1915 Ermeni Katliamı ve Ahmed Barzani

Ahmed Barzani, hristiyan ve ermenilerin kadın ile çocuklarını
katliam bölgesinden kurtarmak için, Peşmerge göndermiş.
Katliamdan kurtulmaya çalışan mazlum halkı korumak için, bir çok çatışmaya giren kahraman Peşmergeler, bu yardımlar esnasında 14 şehit vermiştir..
O dönemde daha çok genç olmasına rağmen Mustafa Barzani de, birçok kurtarma operasyonunda bizzat yer almış, Hristiyan ve ermenilerin
güvenli bölgelere intikalinde büyük uğraşlar vermiştir.
Bugün ''kürdler hristiyan ve ermenileri katletti'' diyenlerin amacı, tamamen türkleri aklamaktır.

(Dilşad Derkari)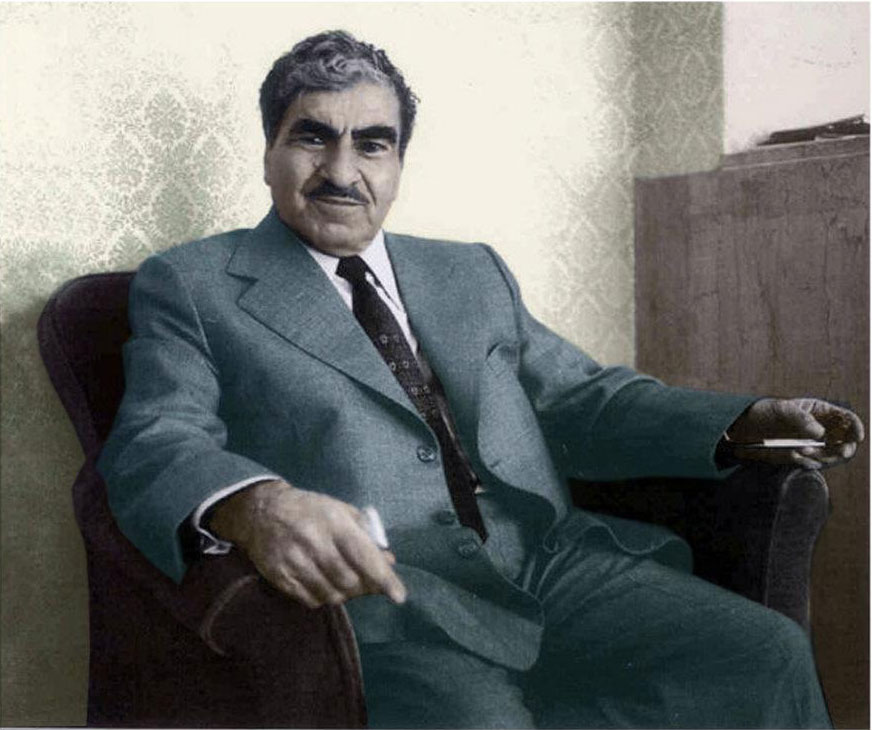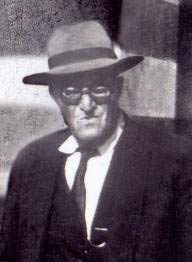 Fehmiyê Bîlal
Dêrd ma wo vêrîn!
Ma mîyanid, şit heremnayê estî..
Ma mîyanid oladî nunquar zêde ray ...
Kam dêst dişmên tepişû, êyn ra paşt bigerû!
Tim bindest û neçar monenu....!
Fehmi Bilalî Liceyic (1925)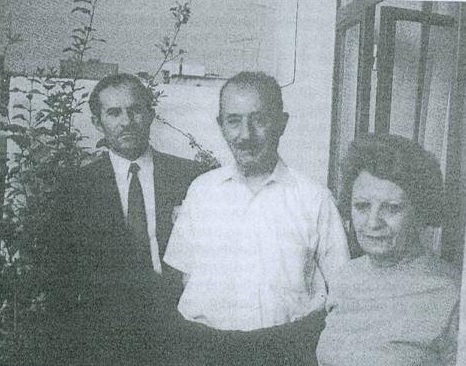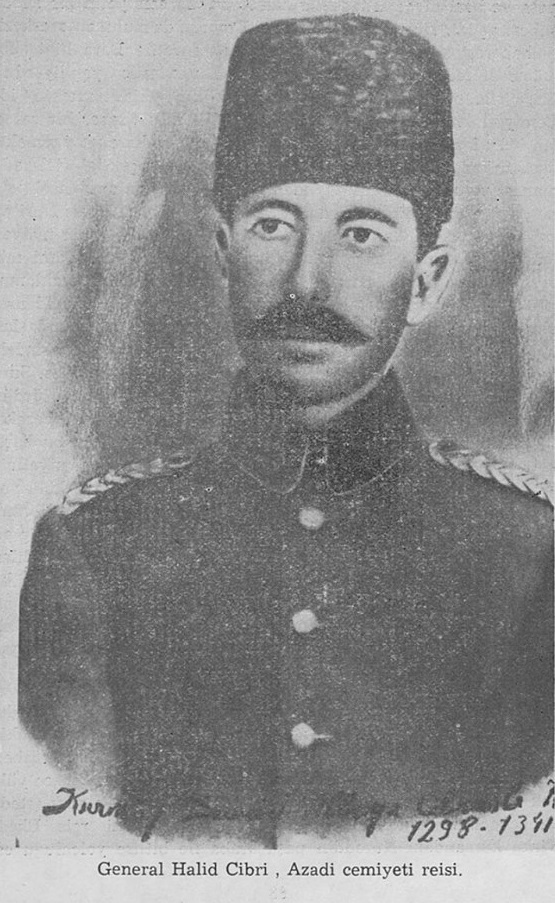 XALID BEGÊ CIBRÎ, CIBRANLI HALİD BEG, Leader of The Kurdish Independence Organization Azadi (Freedom)

Hanged by Fascist, Islamist Turkish State 14 April 1925

Photo: Forwarded by Aso Zagrosi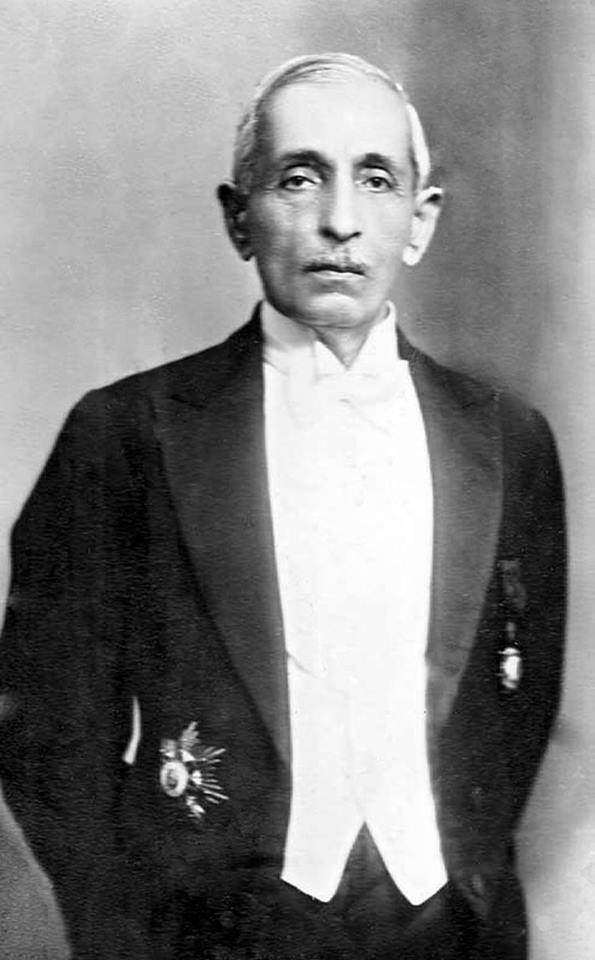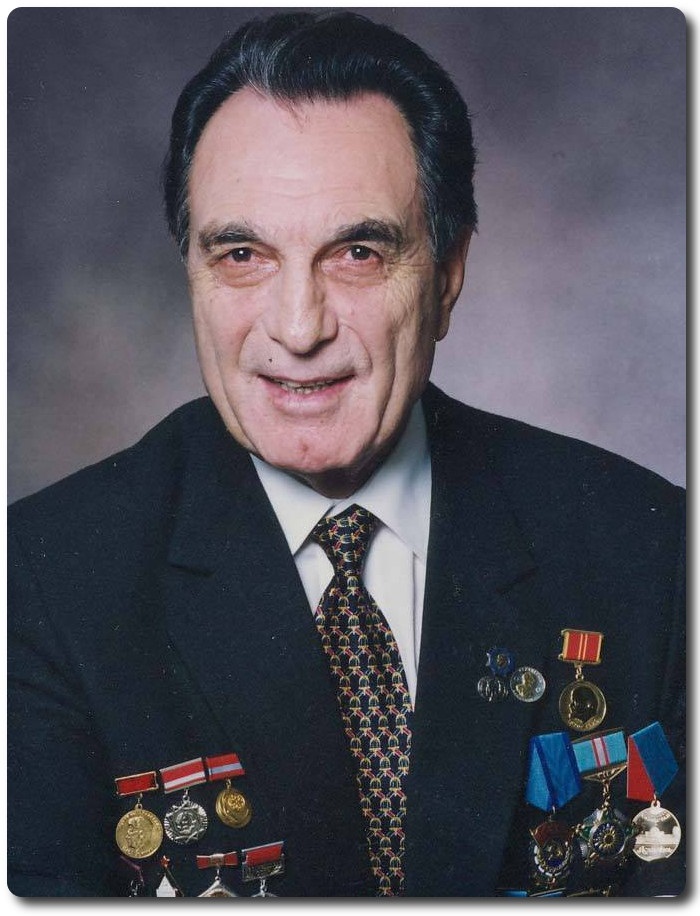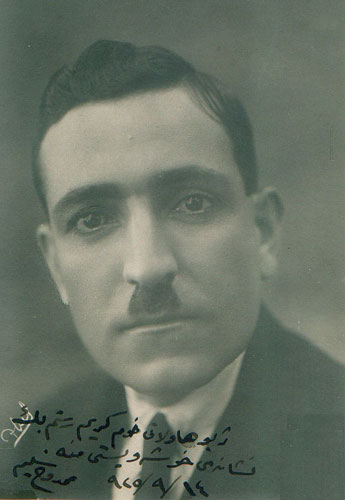 (Ji bo Hewalat-î Xwo M Kerîm Rustem Beg Nîshane-y Xwoshewîsti-y min e - Memduh Selîm 1925-9-14)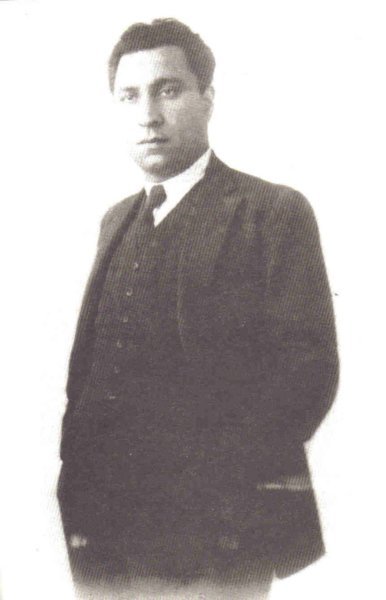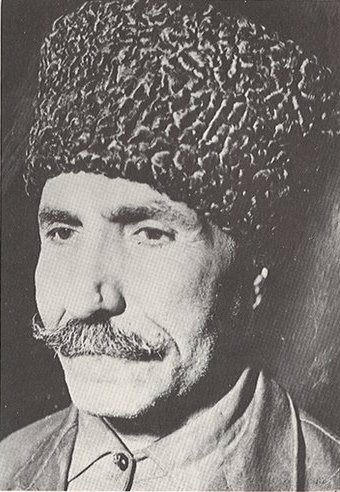 Dengbêjê bi nav û deng Shêroyê Biro 1888-1970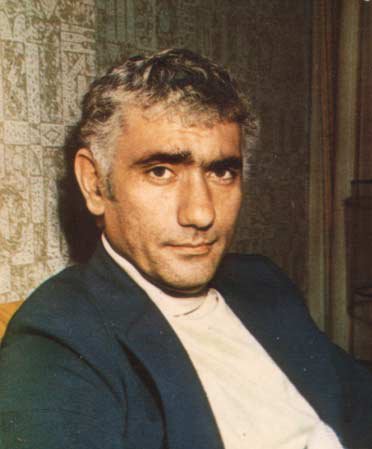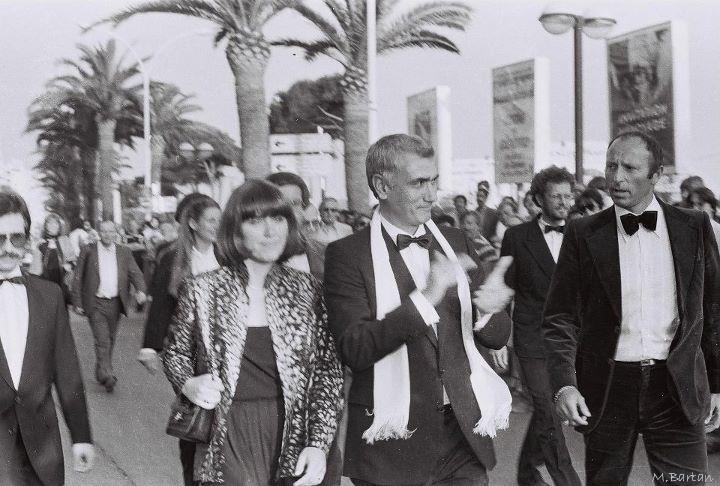 Yilmaz Guney li Cannes Film Grand Prix - Festîvala Fîlman, 1982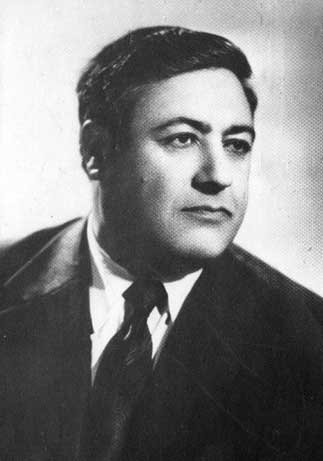 Xelîlê Cacan Kurdish Author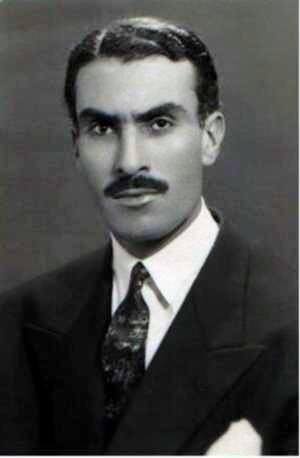 Kemal Badilî - 17 Ekim 1962 yılında türk meclisi'nde yaptığı konuşmada; 'Madem Türkiye, kürdlerin de devletiyse, o zaman neden kürdler öldürülüyor?'
diye sorarak, kürd halkına karşı varolan sinsi imha ve tasfiye planına dikkat çekmişti.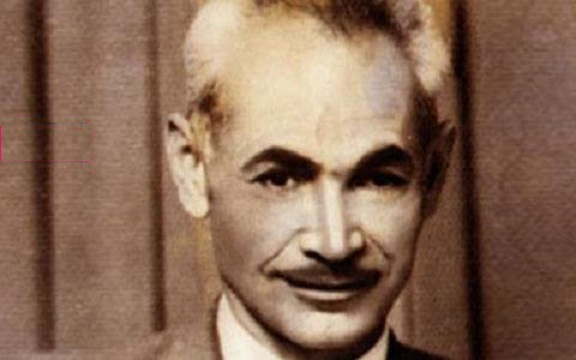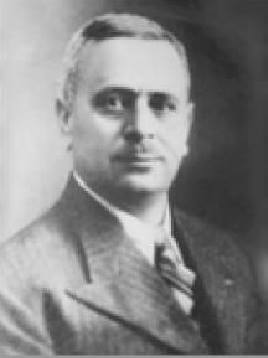 Tewfîq WEHBÎ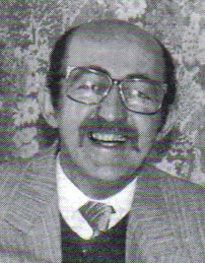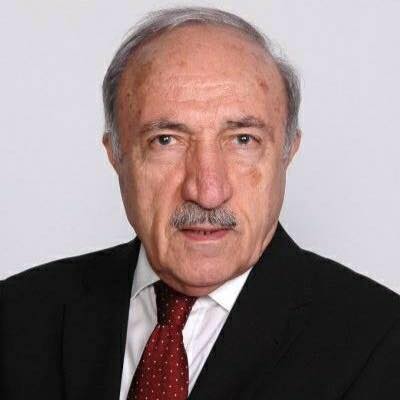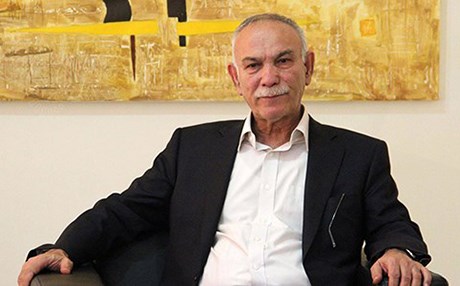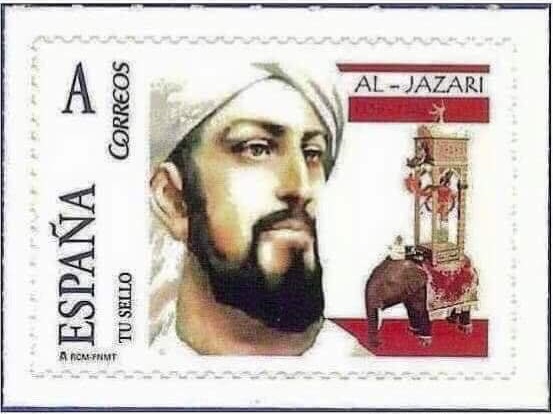 Ortaçağ'ın Büyük Kürd Bilim Adamı El Cezeri
1136 - 1206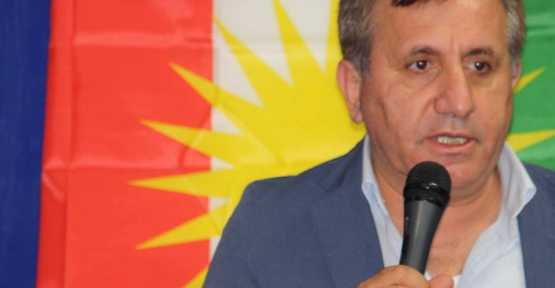 Dr Silêman, Dr Said Çurukkaya Çolig 1954 - Mûsil 2011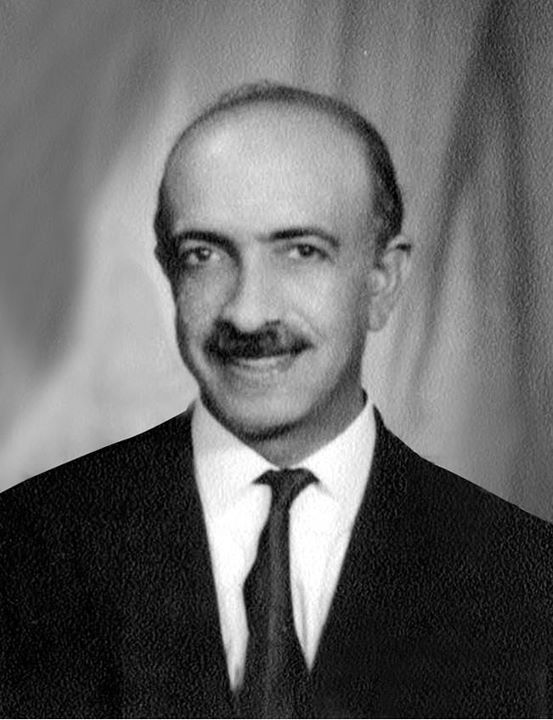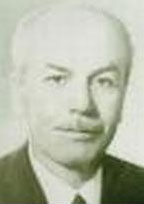 Kurdish politician and the vice president of the Patriotic Union of Kurdistan - PUK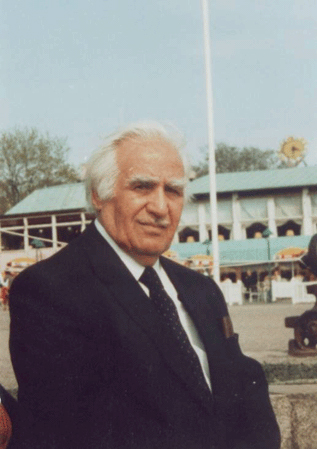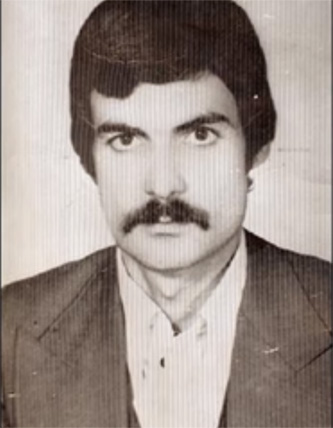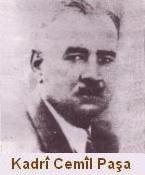 Erdewan Zakhoyî, the Kurdish singer who has been killed by Saddam after he refused to sing for Saddam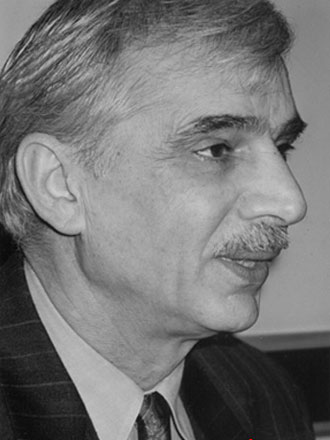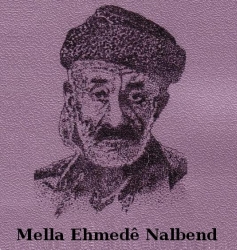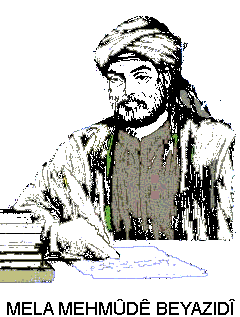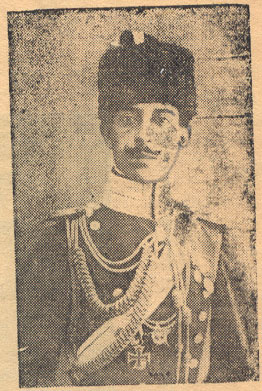 Abdul Azîz-î Yamûlkî (Mekke, 21/12/1890 - Bagdad, 25/7/1981)
Ebdul-Ezîz Yamûlkî (Mekke, 21/12/1890 - Bagdad, 25/7/1981)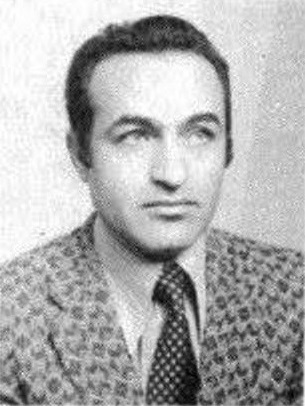 Evdurrehman Muhemmed Emîn ZEBÎHÎ - the Kurdish author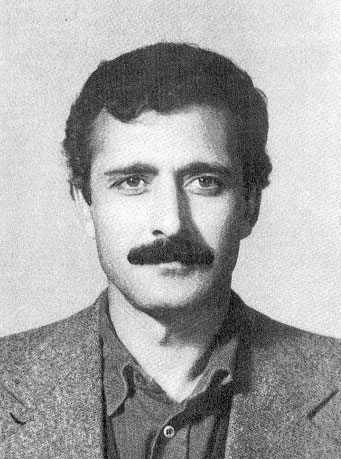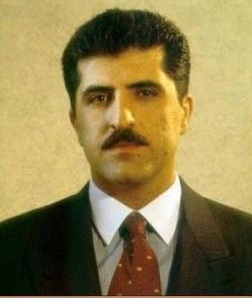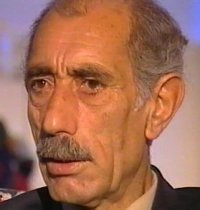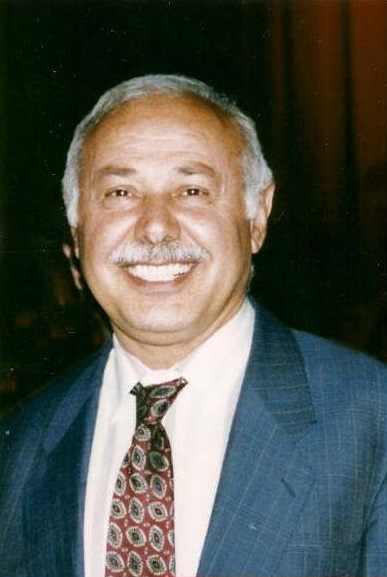 The Kurdish politician, leader Sherefkendî from Eastern Kurdistan,
killed by the Islamic Republic of Iran's agents during negotiations by the same regime's reperesentetives, 2001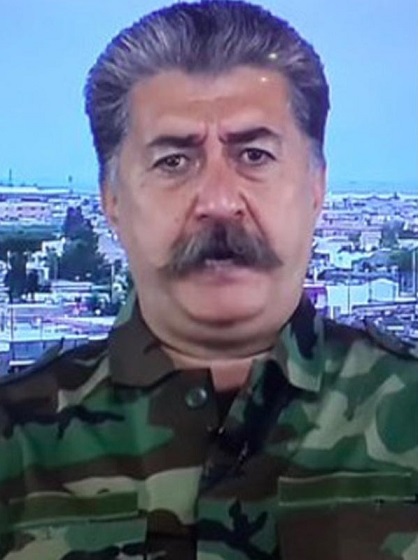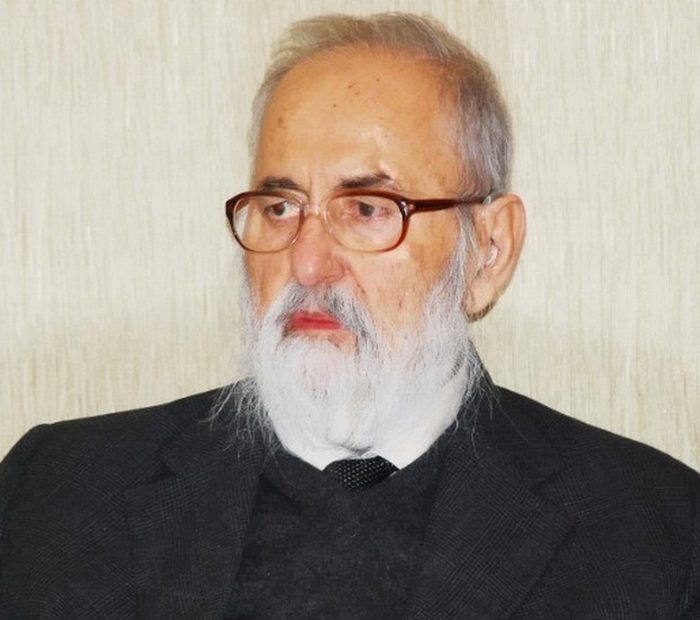 Edîb Karahan (1930-1976) Rojnamevan û têkoşerê kurd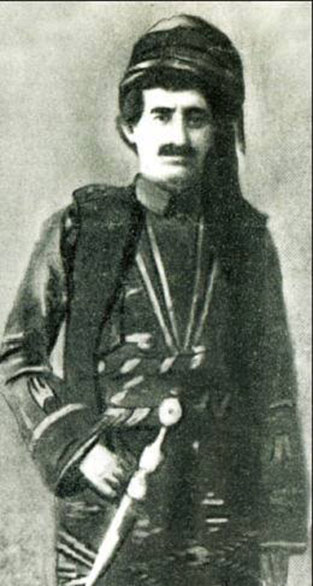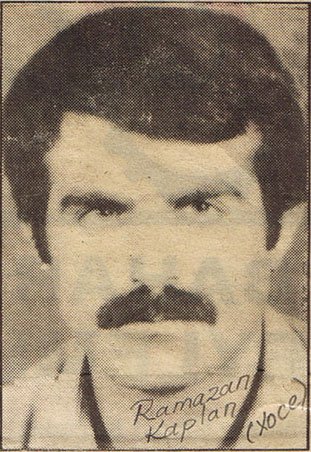 Ramazan Kaplan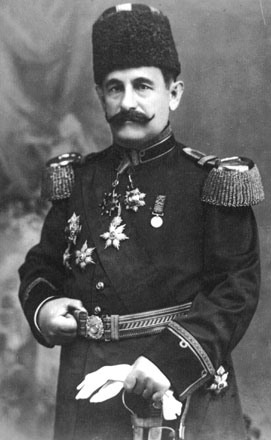 Kurd Mistefa Paşa Yamulkî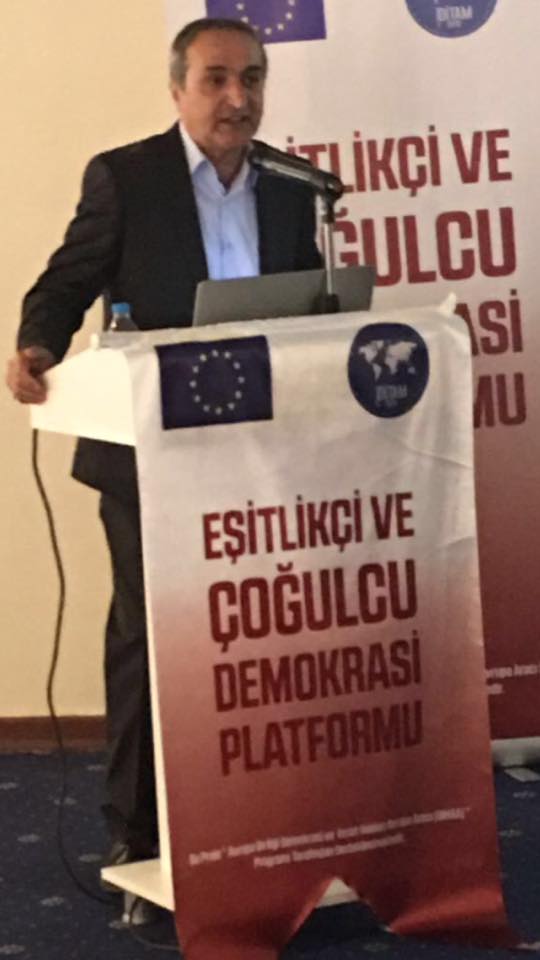 Abdulhay Okumus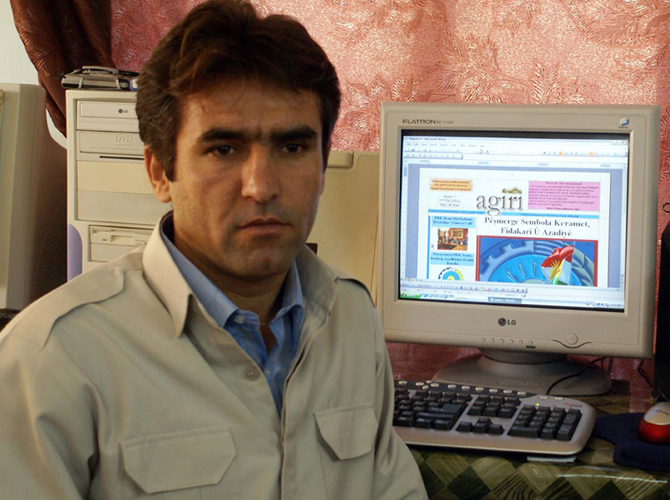 Azad Kurdî, at the editorial of the voice of Kurdish resistance Rojnameya AGIRÎ in Kurdistan's montain, 2007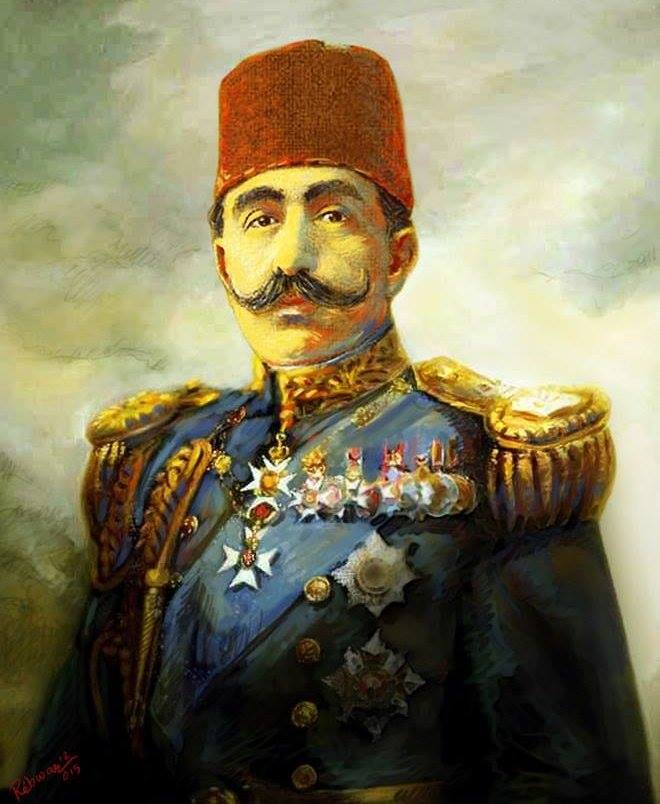 Kürd Şerif Paşa 6 Şubat 1919'da, Paris Barış Konferansı'na Bağımsız
Kürdistan ile ilgili bir memorandum sundu.
Mihemmed-î Mihrî (1889-1957)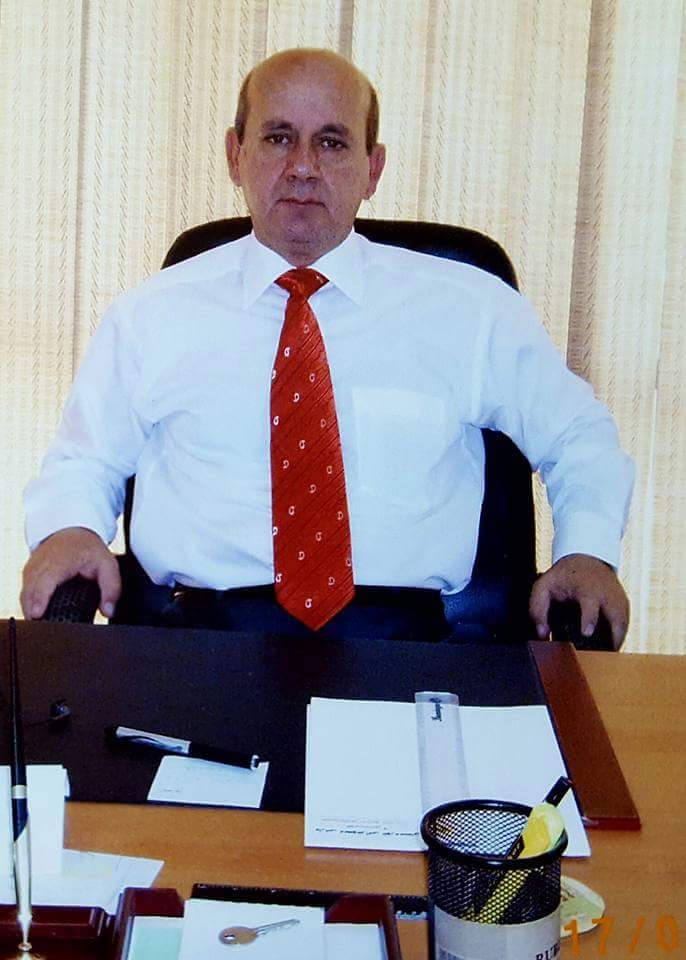 Gazî Ferman
Mêjûya jidayikbûn û koçkirina çend kesayetiyên navdar
Abdul Rahman Zabîhi (1920-1980)
Abdull Rahman Haji Ma'ref (1940-2007)
Ahmad Khani (1651 - 1707)
Baba Tahir (ca. 1000-1060 AD)
Cecil John Edmonds (1889-1979)
David Neil MacKenzie (1926-2001)
Feqíhé Teyran, (1590 - 1640)

Hazhar Mukriyani (1921-1990)
Ibrahim Amin Balldar (1920-1998)
Jeladet Bedir Xan (1893-1952)
Melayé Jezírí (1570 - 1640)
Muhammad Amin Bozarslan (1935)
Osman Sabri (1905-1993)
Sa'id Kaban Sedqi (1866-?)
Seydayê Cegerxwín, (1903 - 1984)
Taufiq Wahby (1891-1984)
Jamal Nabaz (1933)

Mehmed Emin Bozarslan (1935)

Amir Hassanpour (1943)
Shex Yusuf Ziyaeddin Pasha Xalid-i Meqdisi (1842-1906);
who published a Kurdish dictionary - Kurdish-Turkish Dictioanry in late 1890s.

Dr. Shivan (Saîd Kirmizitoprak) Dersim 1935 - Zaxo 26 Çiriya Duwem 1971)

Hesen-î Qizilcî (Bokan 15/9/1914 - Tehran 29/9/1984)

Hêmin (Gundê Laçîn li Mehabadê 5/5/1921 - Mehabad 17/4/1986)

Mîr Sureyya Bedirxan (Konstantînopel 1883 - Paris 1938)

Qenatê Kurdo (Qers 1909 Lenîngrad - 13/10/1985)

Yilmaz Guney (Edene 1937 - Paris 9/9/1984)
**
Acı tarihi gerçekliğimizden bir kesit:

TARİH BOYU TÜRK-İSLAM EKSENİNDEKİ
KÜRD ÖZGÜRLÜĞÜ KARŞITI İŞBİRLİKÇİLER
- Fatih Sultan Mehmet'in hocası Melle Gorani
- Yavuz Sultan Selim'in hocası büyük İhanetçi İdris-î Bitlisi
- Kanuni Sultan Süleyman'ın hocası: Ebu Suud
- Sultan Abdulhamid'in hocası Sigbetullah Arvasi
- Osmanlı'nın akıl hocası: Said-i Nursi 
- AKP hocaları ve stratejik ortakları (......)
Bunların hepsi de kürd ama amelleri turk-islam'cılık..
Alın size bu güne kadar bir türlü turk-arab-islam köleliğinden kurtulup özgür olmayı başaramamızın tek sebebi: baş düşmanla işbirlikçiliğin en seçkin örnekleri..
Bundan sonra bari biraz akıllanalım.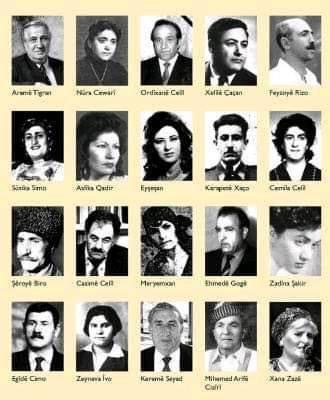 SHEIKH MAHMOUD BARZANJI

SEYID RIZA

Dr SHIVAN (Sait Kirmizitoprak)
MÎR CELADET BEDIR XAN

PÊŞEWA - QAZÎ MIHEMED

SEÎDÊ KURDÎ (Nûrsî) BEDÎUZZEMAN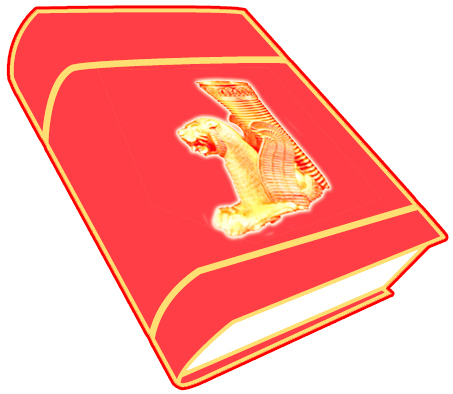 Foundation For Kurdish Library & Museum