SEY RIZA

(1863 Lirtik-Ovacık, Dêrsim/Kalan   |    15 November 1937 Xarpût)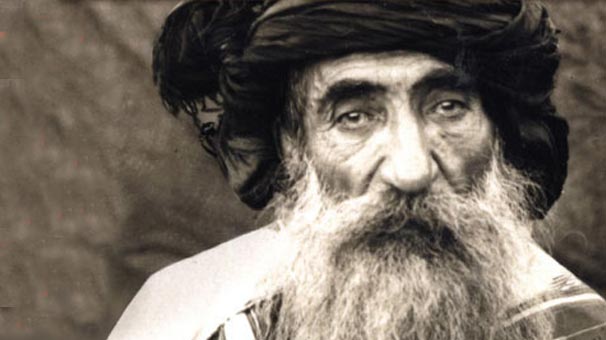 The Kurdish resistance leader Seyid Riza from the begining of earlier century. Seyid Riza hanged by Turkish military in 15, November 1937
Sey Rizo:

''Mi zûrin û hîleûnê şima re baş nê kerd, nû mi ra bî derd.
Mi kî verê şima de çok nêda erd, wa no şima re derd bo!''


''I could not understand that you were that kind of low intriguers, hurt me.
I never knelt down before you will get hurt in you!''
''Att jag inte kunde förstå att ni var såndana låga intrigsfulla lögnare, gjorde ont i mig.
Men att jag aldrig knäböjde inför er, ska göra ont i er!''
''Bu kadar çok entrikacı olduğunuzu anlayamadım, bu bana dert oldu.
Ama önünüzde asla diz çökmedim, bu da size dert olsun!''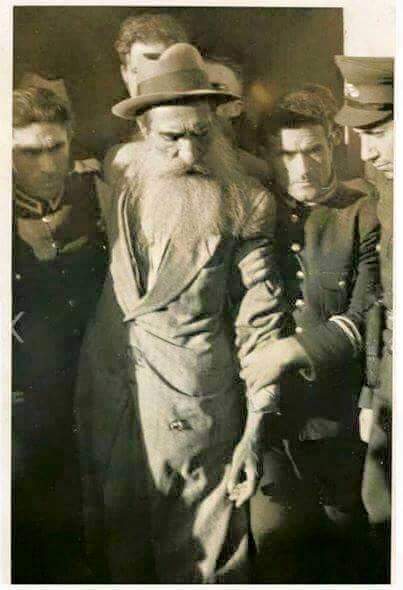 When turks brings the brave Kurdish leader Seyid Riza to hang him: 1937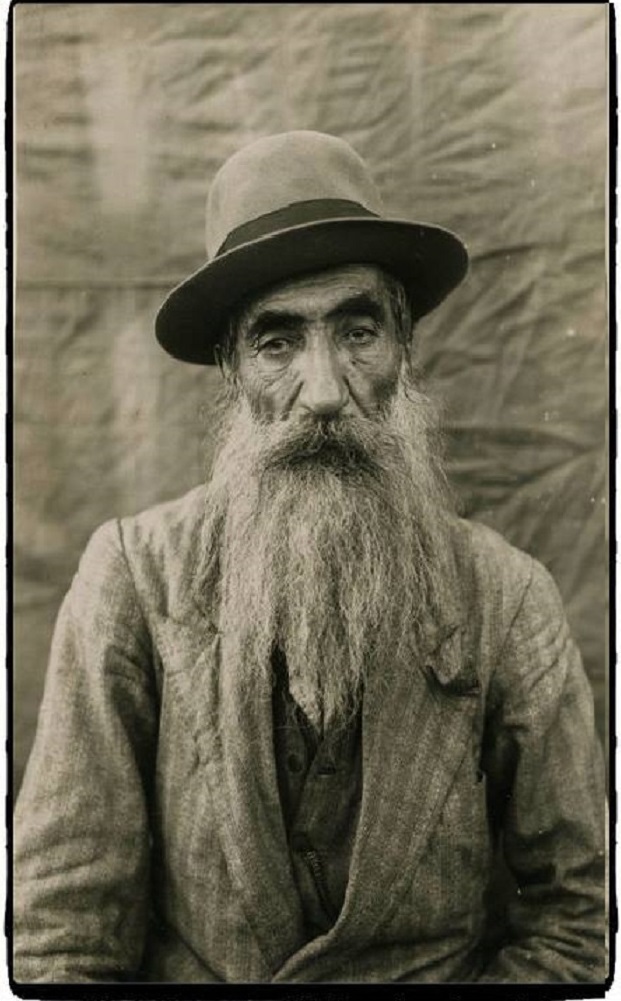 The rasist Turks forced him - as the conquistador Francisco Pizzaro done against Maya Indians - to wear a hat before his execution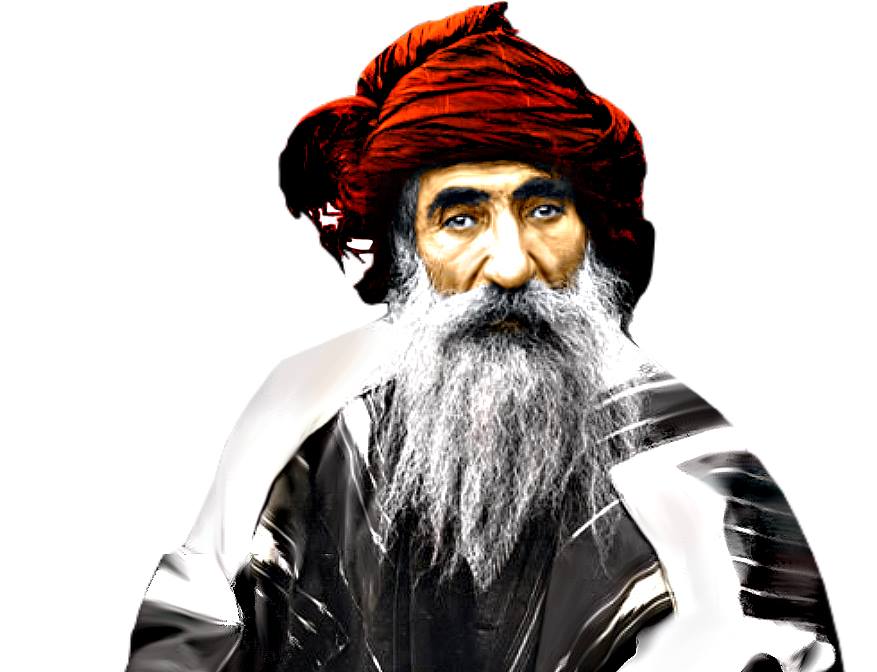 Hans sista önskan var att bli hängd före sin sårade son och inte uppleva smärtan av att se sin sons död. Men turkarna hängde hans son framför hans ögon:
Här är de ihopbundna med varann, far och son.
Den gamle kurdiske ledaren Seyid Rizos sista ord:
''Att jag inte kunde förstå att ni var såna låga intrigsfulla lögnare, gjorde ont i mig. Men att jag aldrig knäböjde inför er, ska göra ont i er!''


Seyid Rizo var ledare för de shiitiska kurderna i Dersim provinsen som är en blandning av den forntida kurdiska religionen yarsanism/yesidism/alewism (kallas även yarsanism vilket betyder systerskap-broderskap)
som förmedlar en medveten, bildad, etisk, samvetsgrann och moraliskt upphöjd människa.
Zaroatstranismen (Zarathustras religion) är följeslagare av denna urtro som bygger på dualism: kampen mellan det goda och onda..
Findik: Seyid Rizas son blev sårad i underarmen i striderna mot turkiska armén 1937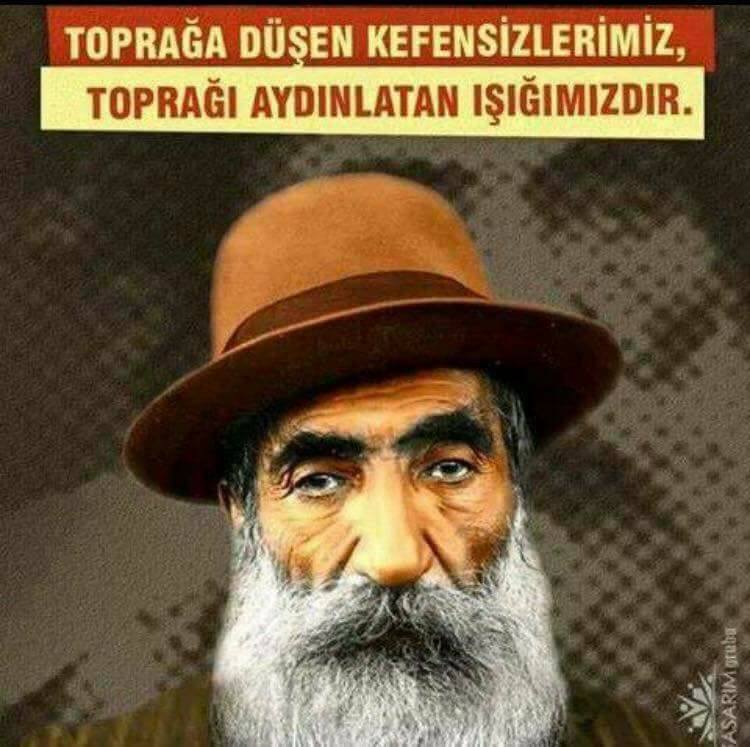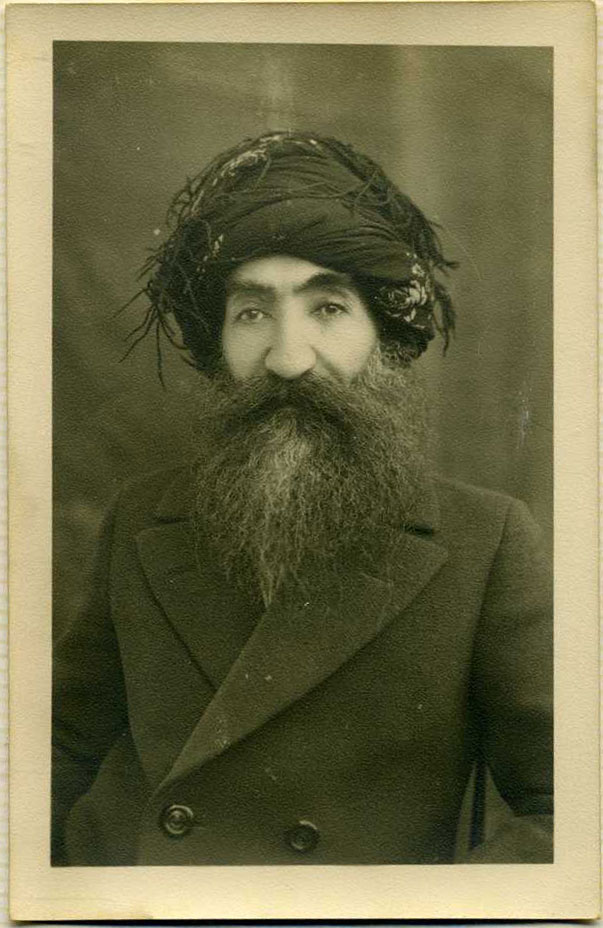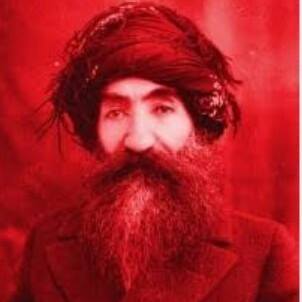 Here with his wounded son Findik short before the execution. His last wish was: "please don't hang my son before me" but the rasistic Turks hanged his son before him.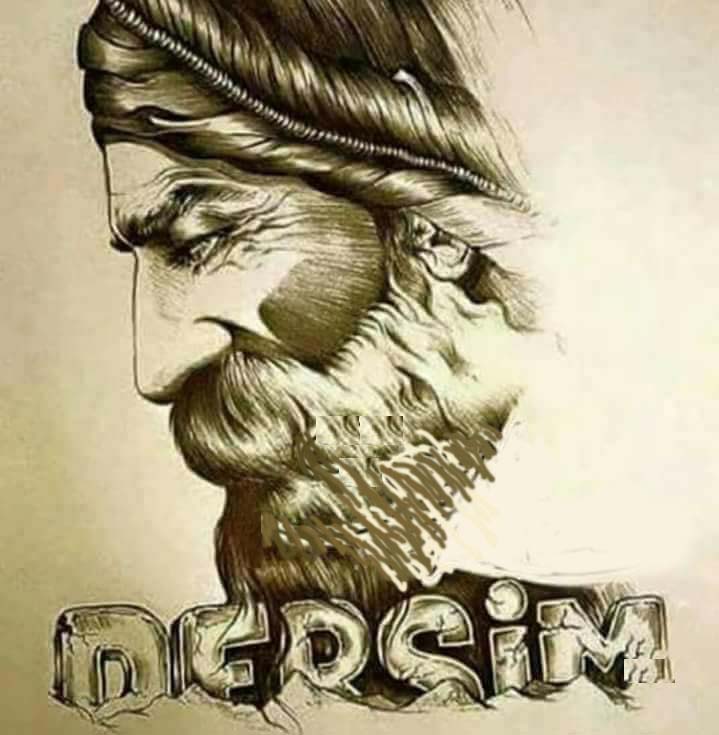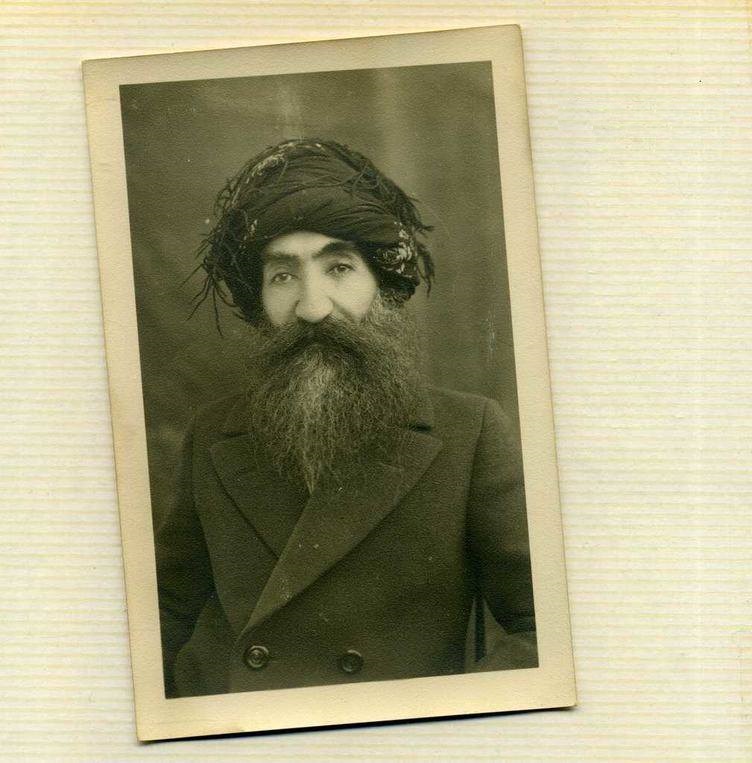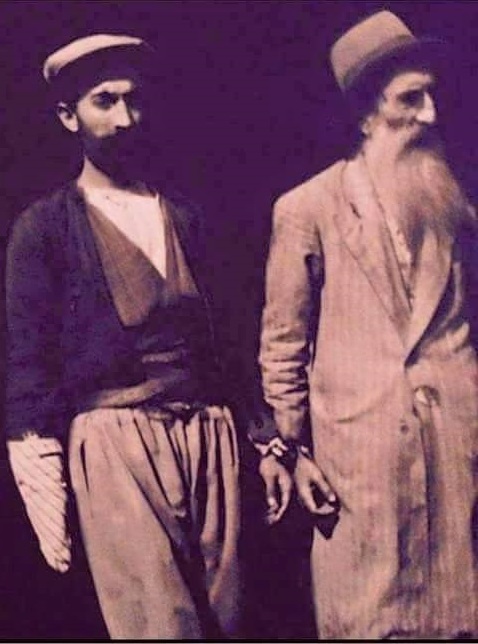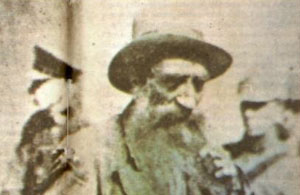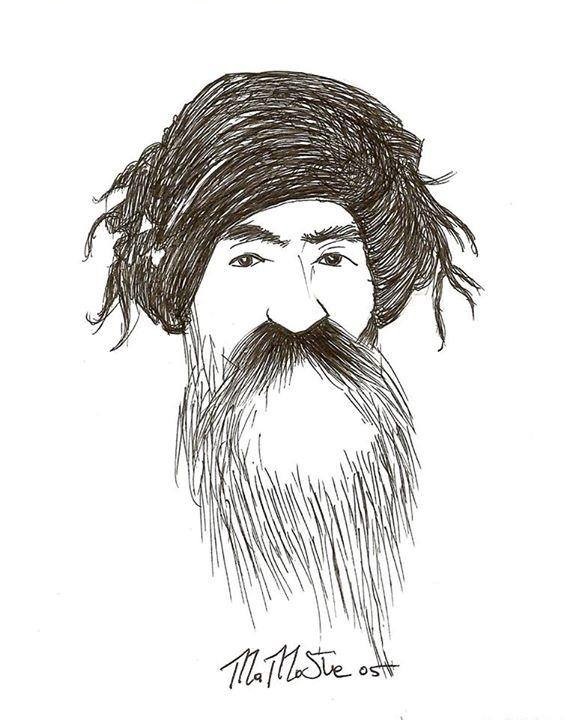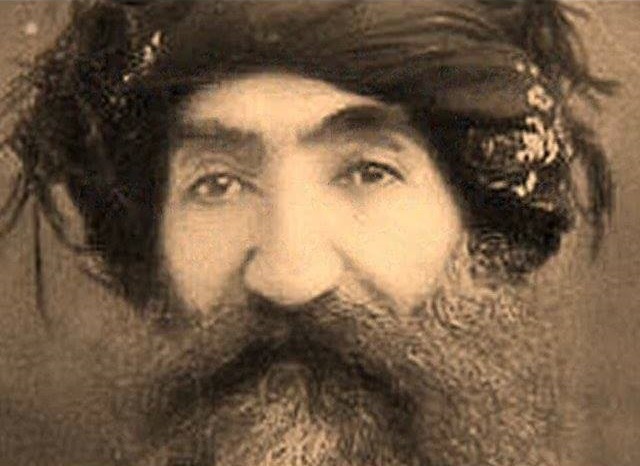 The letter of Seid Riza to the President of France, 30th July 1937: "This is a genocide going on here over us"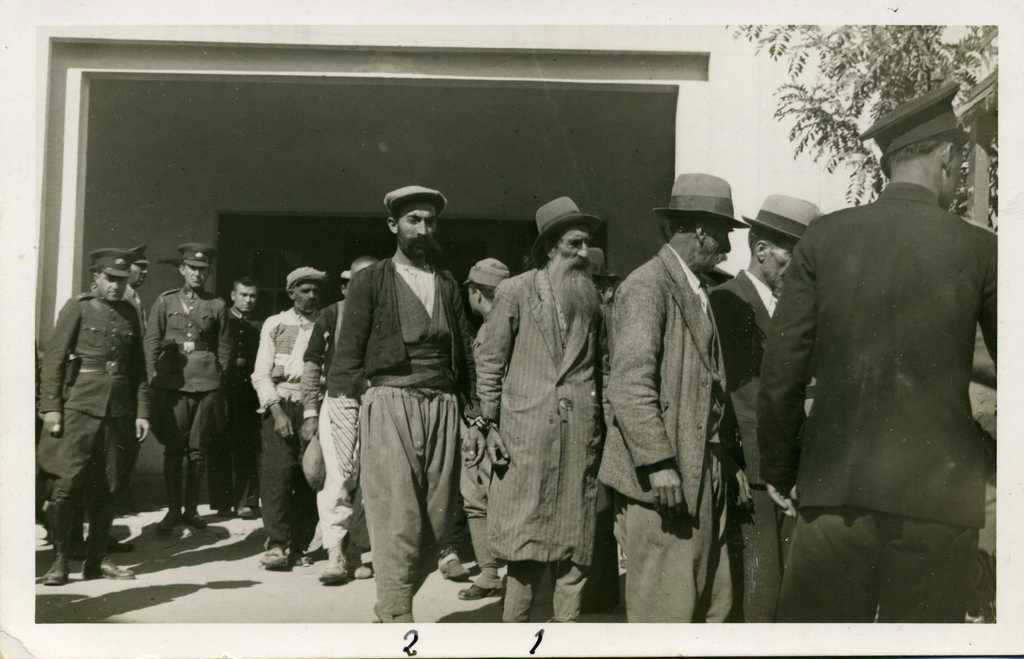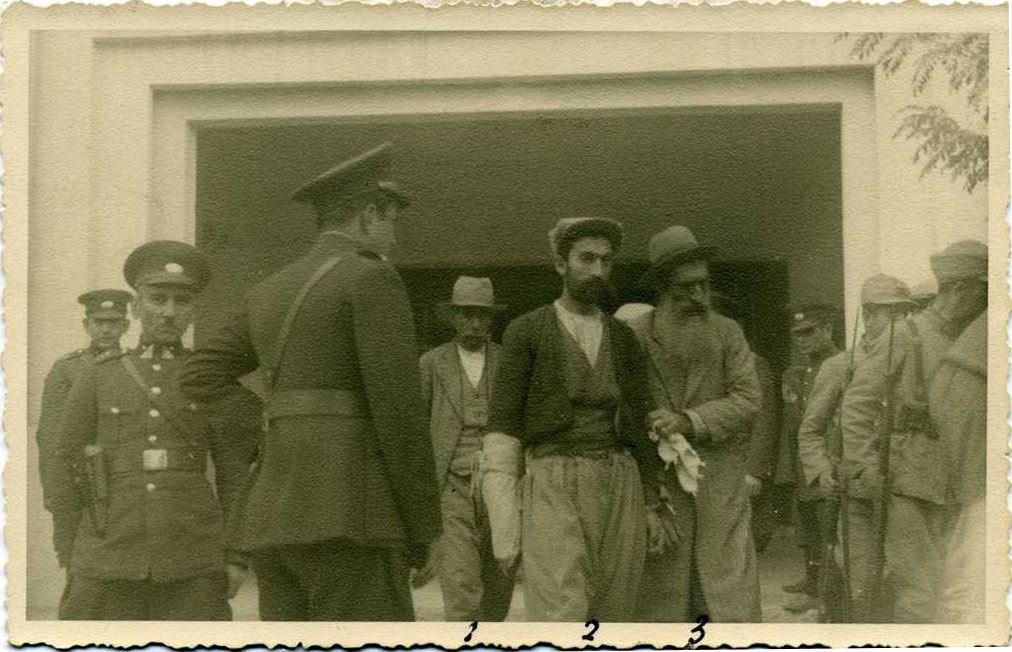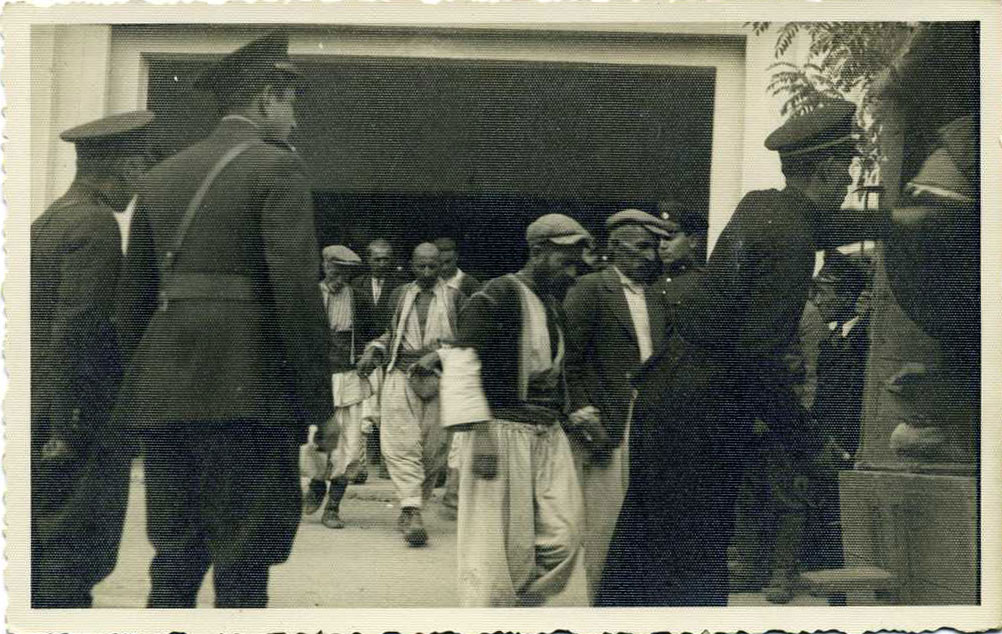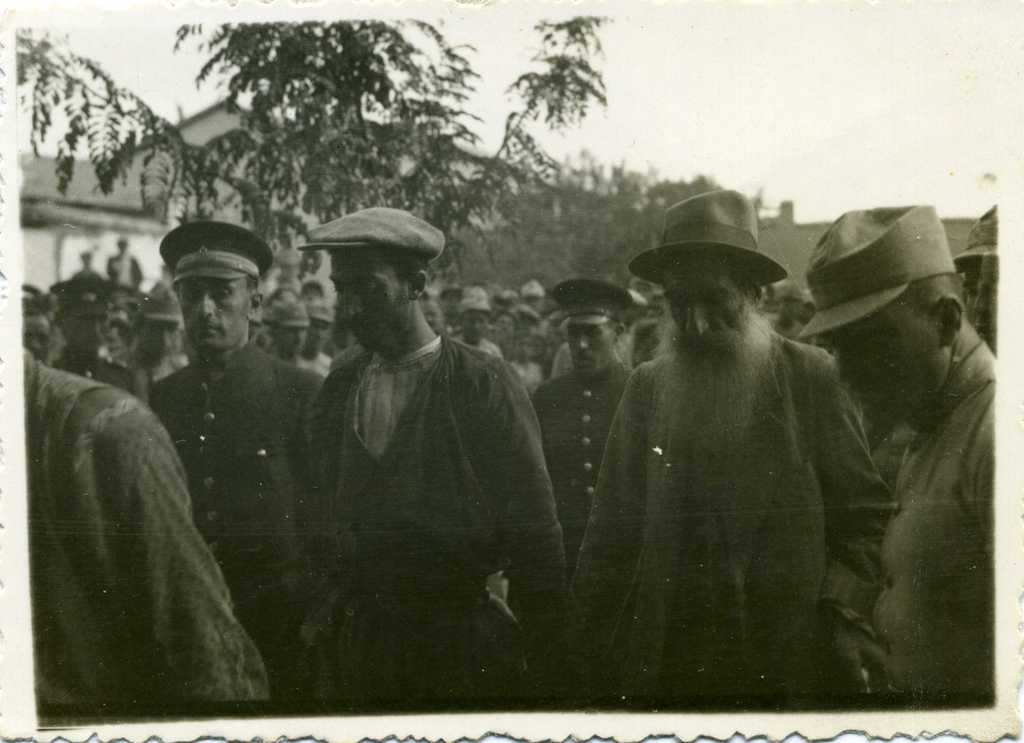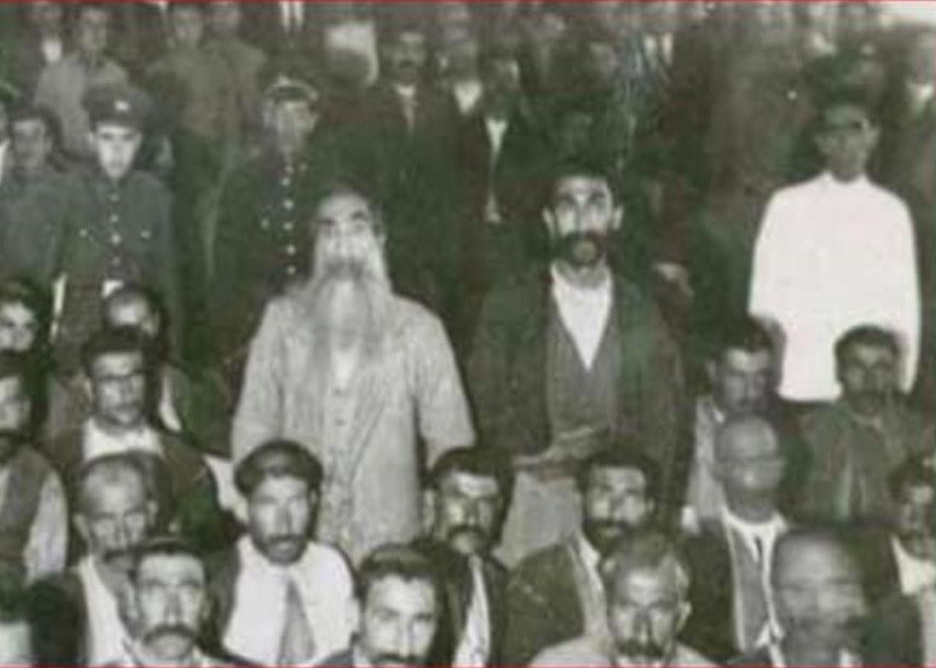 Seyis Riza li mehkema DEREW a tirkan li Xarpêtê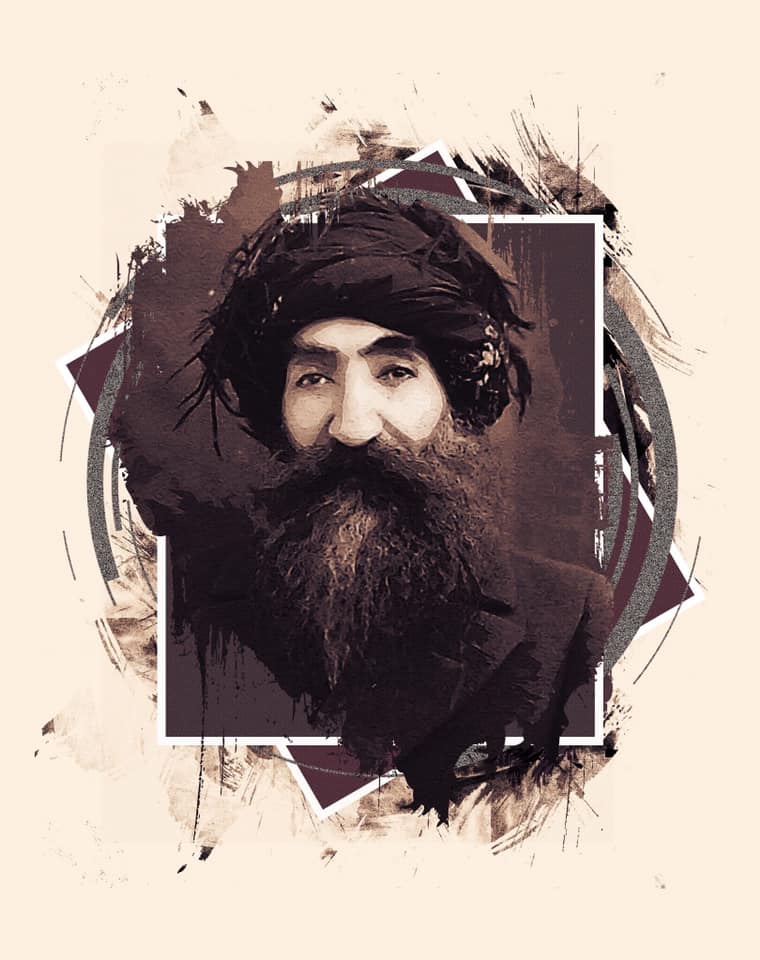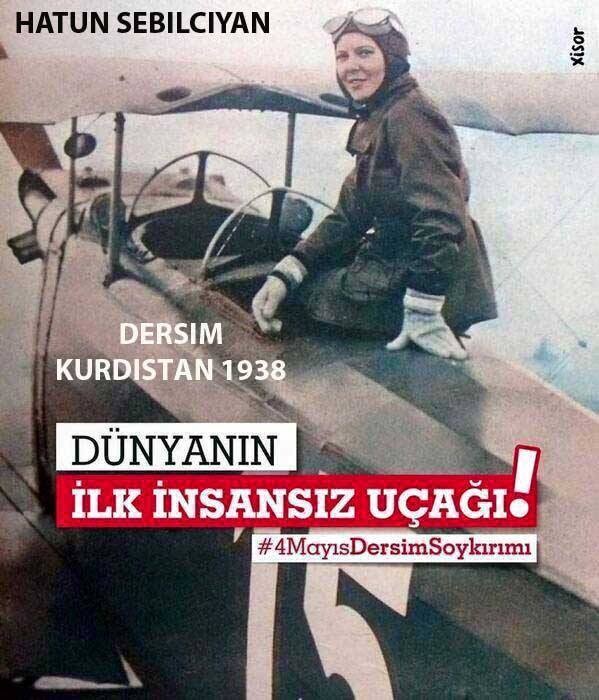 The world's first unmanned aircraft. The Armenian Hatun Sebiljian is on the British plane twhich England gave to the . Invader and genocidal Turks to bomb Kurdsç Hatun Sebiljian: I was bombing every square meter of Dersim by order of Atatürk, day and night, without stop. Ataturk means the father of the Turks and is the name of the covertit Mustafa Kemal.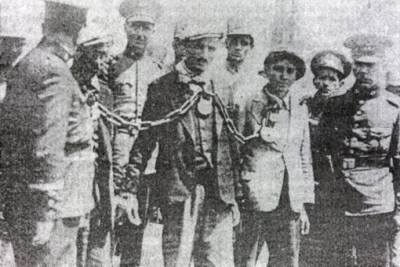 The genocides committed by the barbaric turks against Kurdish people 1938 in Dêrsim
L'Etat turc massacrait plus de 70 000 Kurdes à Dersim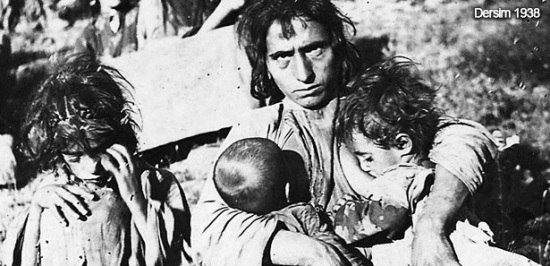 The genocides committed by the barbaric turks against Kurdish people 1938 in Dêrsim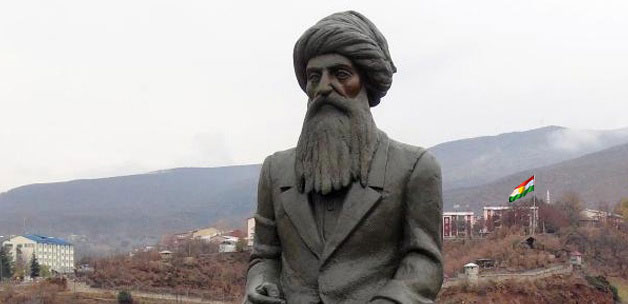 Seyis Rizos statu i den kurdiska staden Dersim
04-05-2020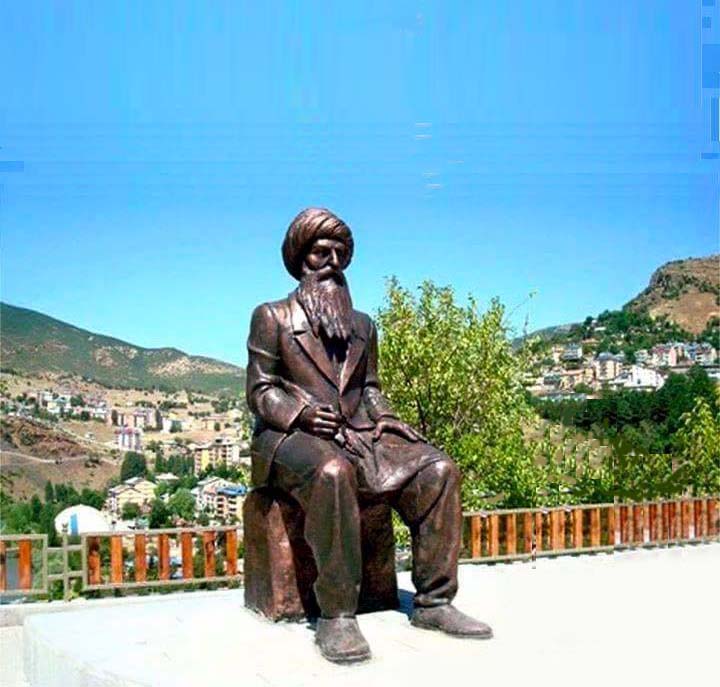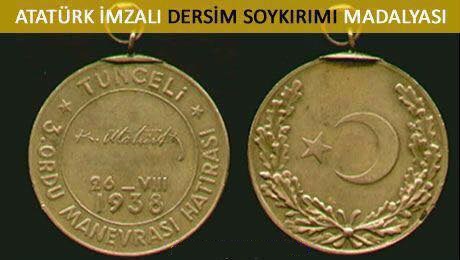 Atatürk imzalı Dersim Soykırımı / Jenosidi madalya
Şeyh Said Efendi'nin küçük kardeşi Şeyh Abdurahîm Dersim Kiyamına yardım amacıyla sürgünde
bulunduğu Rojava Kürdistanı'ından Dersim'e doğru gelirken, Diyarbekir'in Bismil ilçesi yakınlarında
bir ihbar üzerine türk ordusu tarafından pusuya düşürelerek, üzerinde gittikleri ekin arazi güzergahı
ateşe verilmek suretiyle yanındaki yoldaşlarıyla birlikte şehid ediliyorlar. (Cumhuriyet Gazetesi).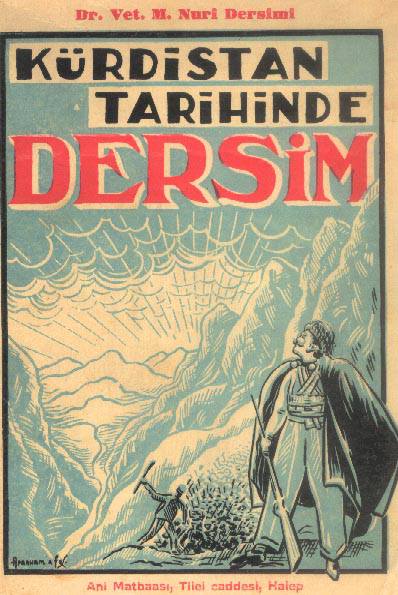 Kürdistan Tarihinde Dersim, Nuri Dersimi, 1960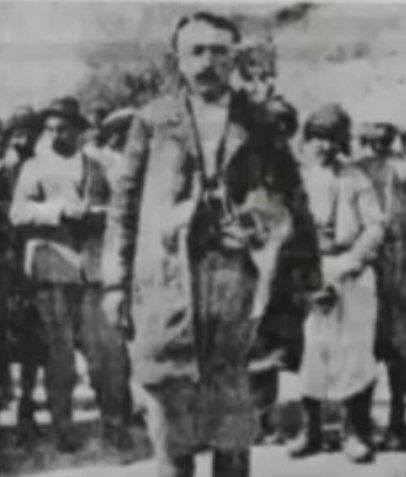 Elî Şêr Efendî - Şêrê Koçgiriyê Qehremanê Kurdistanê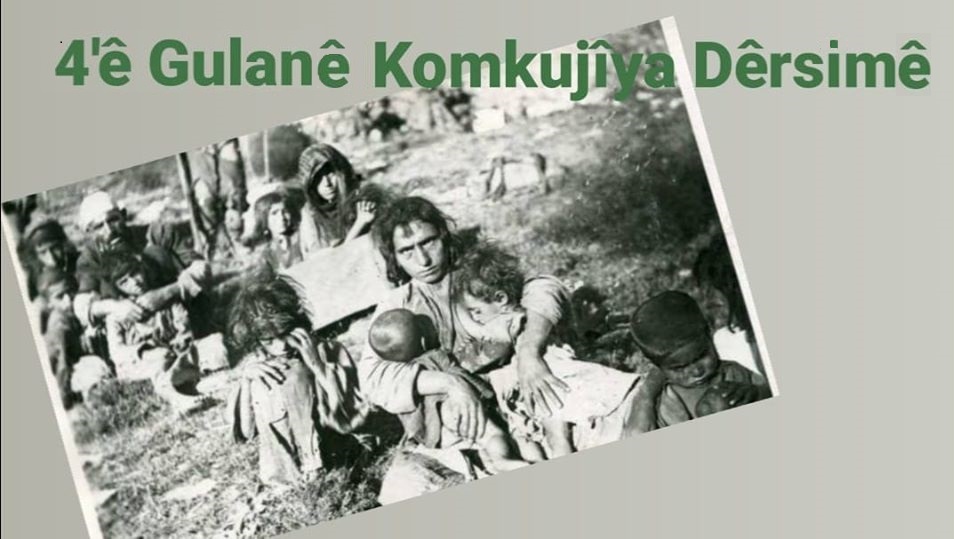 4ê Gulanê roja qirkirina li Dêrsimê ye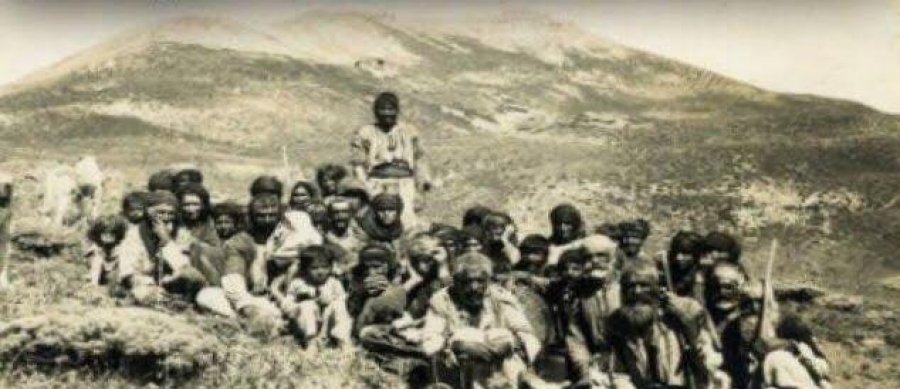 Kurdish peasants have been gathered by the Islamist Turkish army to be genocide, 1937 in Dersim. Hundreds of thousands were killed, wounded, exiled, taken as war slaves by Turks
according to the islamic war law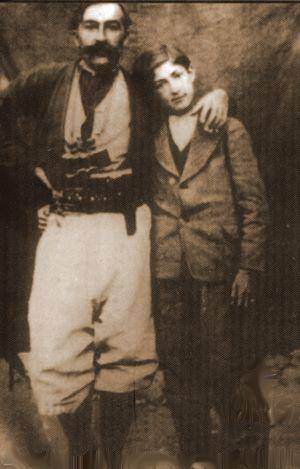 Rayber
KOMKUJÎ & TEVKUŞTIN (Genocide)
ELÎ ŞÊR

SHEYX SAÎD

Dr SHIVAN (Sait Kirmizitoprak)

MÎR CELADET BEDIRXAN

CÎGERXWÎN

MUSTAFA BARZANÎ

PÊSEWA QAZÎ

SHEIKH MAHMOUD BARZANJI


DÊRSIM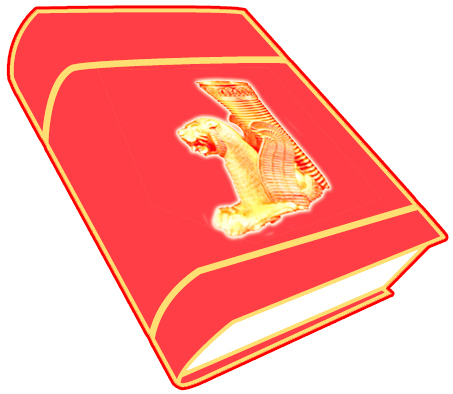 Foundation For Kurdish Library & Museum