NEW & OLD
KURDISH JOURNALS
Kürd Örgütü Xoybûn tarafýndan 1930 yýlýnda fransýzca olarak yayýmlanmýþ "Kürd meselesi kökeni ve etkileri" adlý çalýþma..

Kapaktaki resim Aðrý Kürd Direniþi generali Ýhsan Nuri Paþa'ya aittir..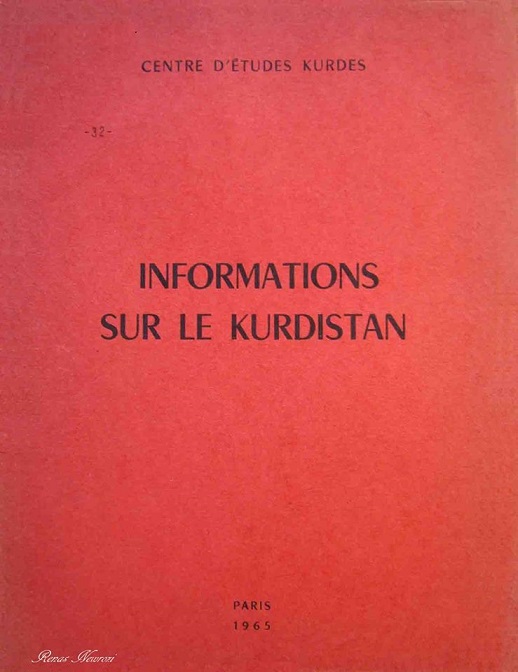 SUPPLÈMENT ILLUSTRÉ DE LA REVUE KURDE - RONAHÎ (de lumière) 1945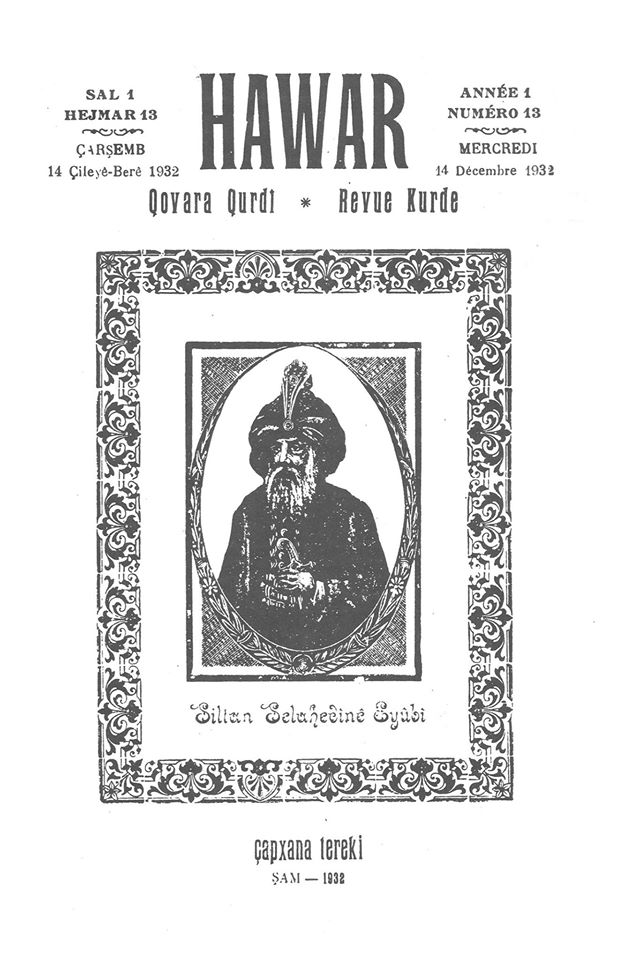 HAWAR, The Kurdish Emperor Saladin The Magnificent 1932, Damascus
HAWAR, kovareke panizdeh rojî bû. Di warê ziman, ferheng û rewþenbîriya kurdî a têvel de þoreþeke nû bû û dûrî siyasetê bû.
Hejmara pêþîn (1) ji vê kovara bedew di 15ê gulana 1932an de hatiye weþandin, hejmara dawî (57) di 15ê tebaxa 1943an de hatiye weþandin.
Xwediyê wê Mîr Celadet Bedirxan bû. Wî, di rûpelê pêþîn û rêza pêþîn de, armancên Hawara xwe ji kurdan re diyar kir û got:
"Hawar zarokeke nûza ye. Zarowa me ye; zarowa kurdan e. Wek her zaro bi xweyîtiya dê û bav, bira û pismamên xwe dikare bijî.
Her kes her kurd dikare arîkariya Hawarê bike. Tu kes mebêje ko ez mirovekî reben û nekêrhatî me. Ji min ji bilî diayê pêve tiþtek nayê.
Belê, tu kes vê xeberê mebêje, her kes bi tiþtekî, bi awakî dikare bê hawara Hawarê".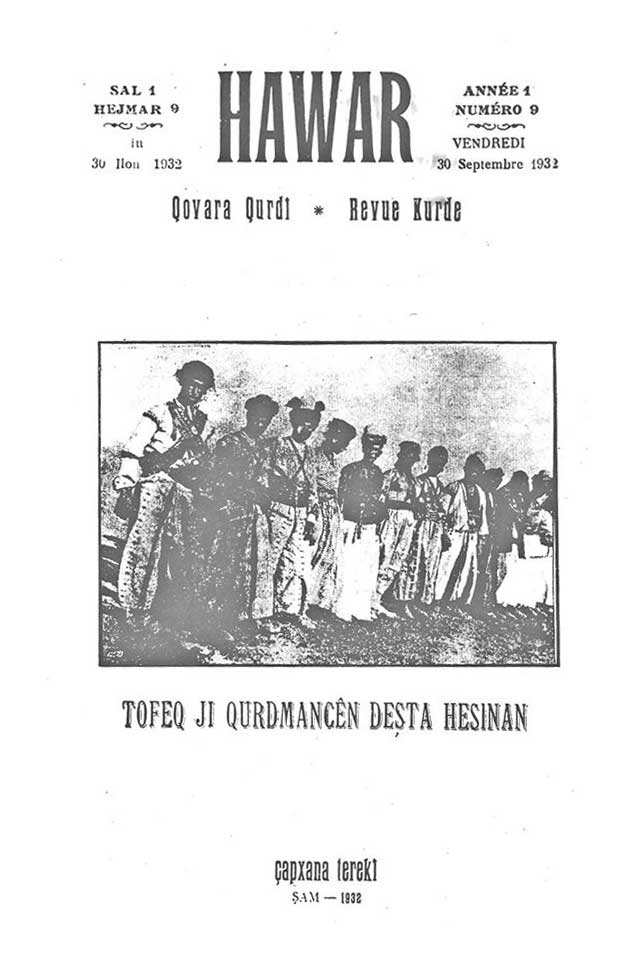 Hawar, 1932, Damascus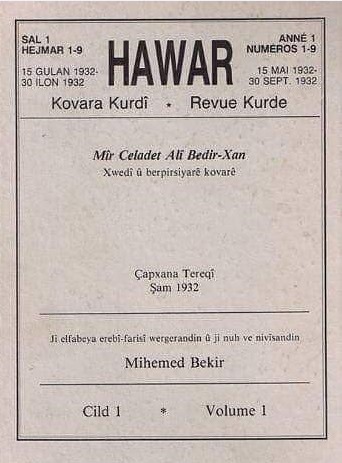 Neh (9) hejmarên HAWARê yên ku rehmetî Mihemed Bekir Axa (Zavayê Apo Osman Sebrî, ji Efrînê), sala 1986an li Stockholmê ji nû ve weþandine.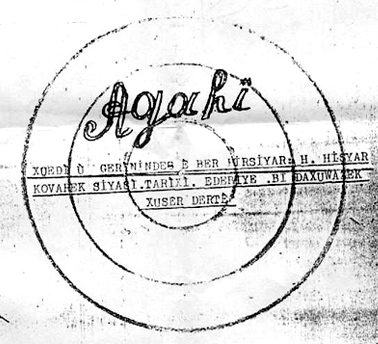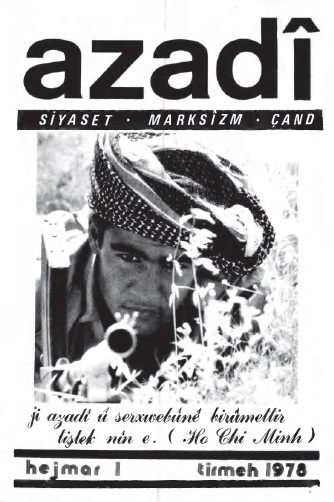 Azadi, Tîrmeh 1978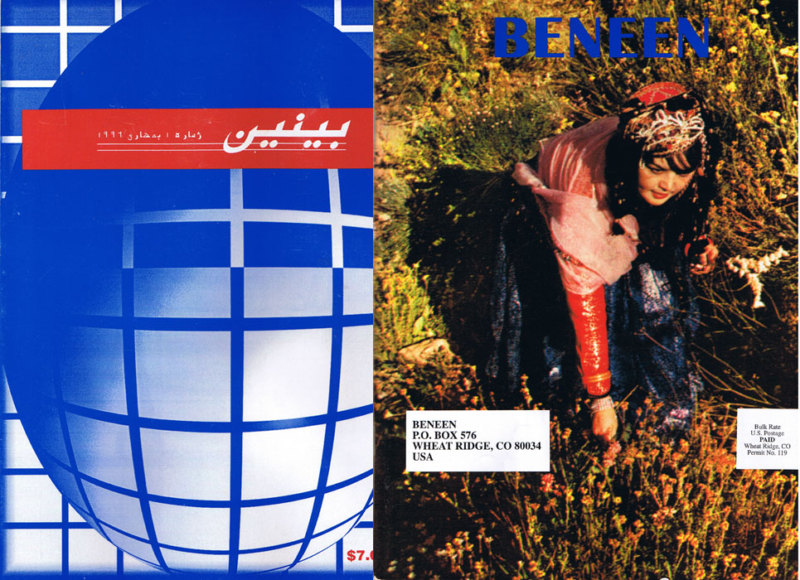 BENEEN (Sight)

by American Kurds
Printed in USA, 1992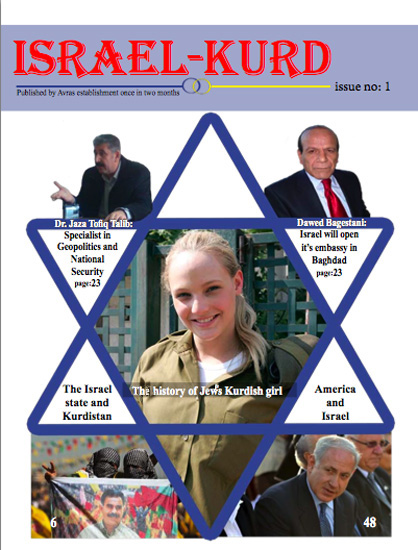 ISRAEL - KURD No1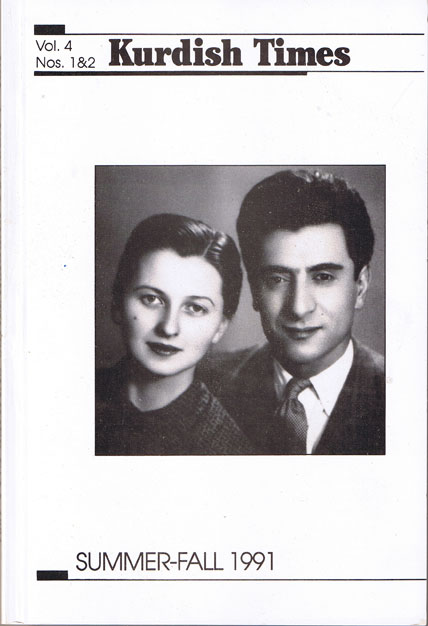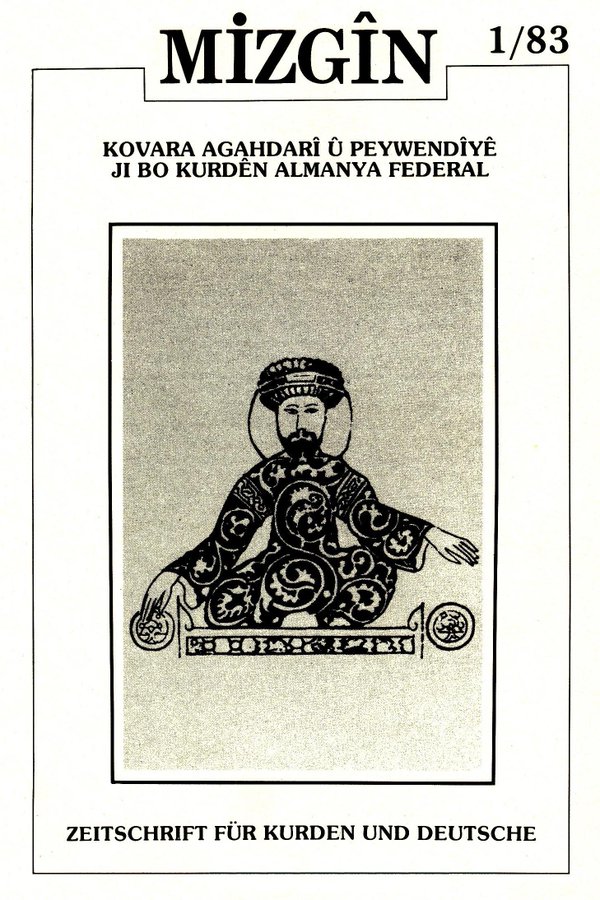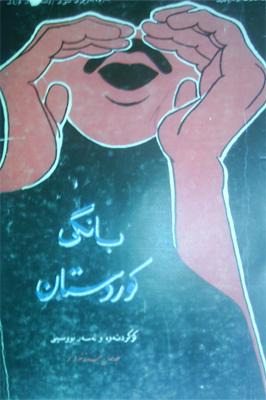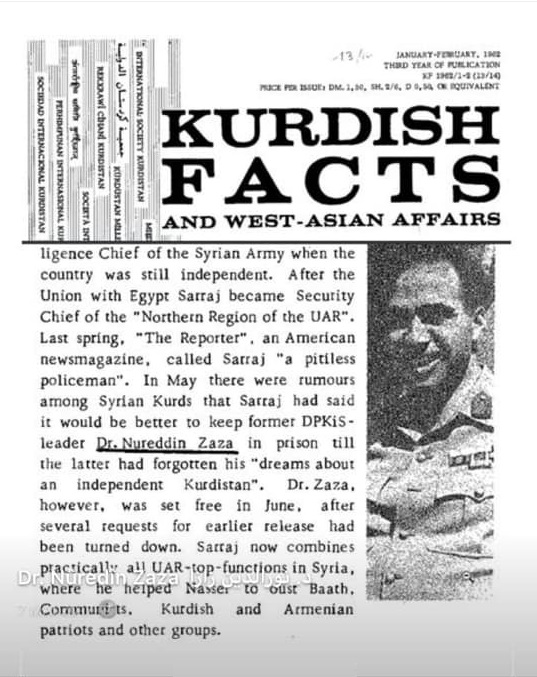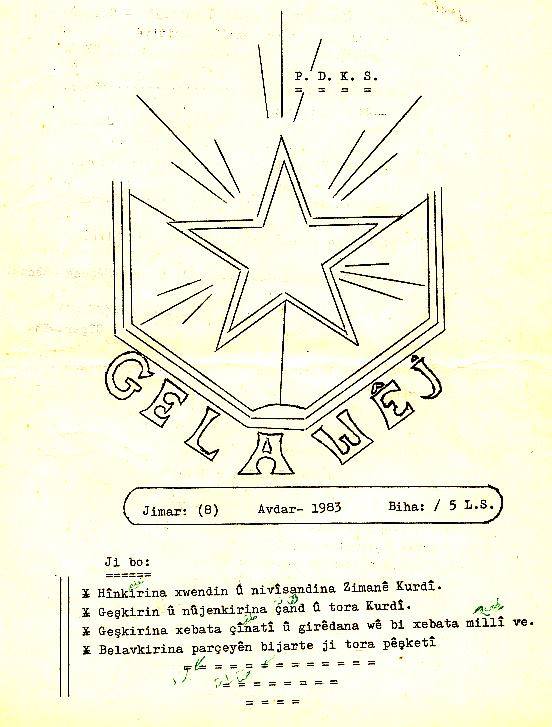 Kovara Gelawêj

Bi helkeftina derbasbûna 121 salan di ser roja rojnamegeria kurdî de ku di roja 22ê nîsana 2019an de destpê dike, bi min xweþ e ku her roj ji bo we kovarekê an rojnameyeke kurdên Sûriyê raxînim ber çavan.. Îro bela mijara me kovara Gelawêj be:

Kovareke çandî û torevanî ye. Ev kovar jî di sala1979 an de, di bin þîretên Osman Sebrî de derketiye. Wek ku diyare ev kovar a Partiya Demokratî Kurdî (Alpartî) ye. Ji destpêkê ve serkêþên wê, mele Tahir û Mecîdê Haco bûn, vê paþiyê ketiye nav destên gelek kesan de.. Navê wê ji (Gelawêj) a Kurdên Îraqê, ewa ku rehmetî Ibrahîm Ehmed û hevalên xwe di salên 1944 an de diweþandin, hatiye girtin. Hejmara pêþîn di sala 1979 an de derketiye, hejmara dawîn (34) di sala 2007 de derçûye. Ebada wê li ser pelên A4 bû, ango (20x32) bû.
Gelek hejmarên zozo ji vê kovarê hatine weþandin. Ev kovar jî di destpêkê de li ser pelên A4 bi ronyo dihat kiþandin, naverok qels û lawaz bû. Ji sala 1990î û vir de wê jî kirasê xwe guhertiye û hejmarên wê yên dawî d çapxaneyê de hatine çap kirin, bi naverok û wêneyên spehî.. Di sala 1997 an de ew jî wek Gulistan tevî kovara (Bihar)ê bûye... Divê bête gotin ku di nîsana 1991ê de kovareke din bi navê (Gelawêj) ji rex rêkxistineke din ve, hatiye weþandin û çend hejmarên bedew jê çap bûne. Di sala 1993 an de ev Gelawêj tevî kovara (Pirs)ê bûye..
Konê Reþ, Qamiþlo, 08.04.2019.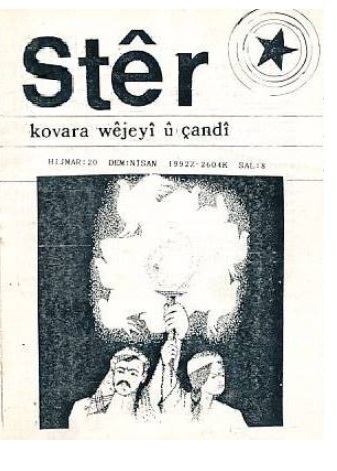 Kovara Stêr

Kovareke wêjeyî û çandeyî bû. Ev kovar jî di Newroza 1983an de, ji rex Partiya (Hevgirtina Gel) ya Kurd li Sûriyê ve derdiket, (24) hijmar jê hatin weþandin. Di sala (1994)an de rawestiya ye. 
Hejmarên wê yên pêþîn, ewên ku mamoste Rezoyê Osê û Zagrosê Haco bi berpirsyariya wan radibûn, têra xwe zengîn û dewlimend bûn, lê hejmarên vê paþiyê hatine derketin, qels û lawaz bûn. Hejmara dawîn (24) di di sala 1994an de derçûye. Ebada wê A4 ango (16x20) bû. Ew jî wek kovarên din li ser pelên A4 bi ronyo dihat çap kirin. Vê paþiyê wê jî kirasê xwe nû kir û her (5) hejmarên wê yên dawiyê di çapxaneyê de hatine çapkirin. Naveroka her hejmarekê di navbera 20- 60 rûpelî de bû. Kovara Stêr jî di sala 1997an de tevî kovara (Bihar) bûye û nema derketiye.. Hêjaye gotinê ku di sala 1997an de hejmarek cuda ji vê kovarê zaye, ew jî bi navê Stêr û tevî kovara (Pirs) bûye.
Konê Reþ,, Qamiþlo, 09.04.2019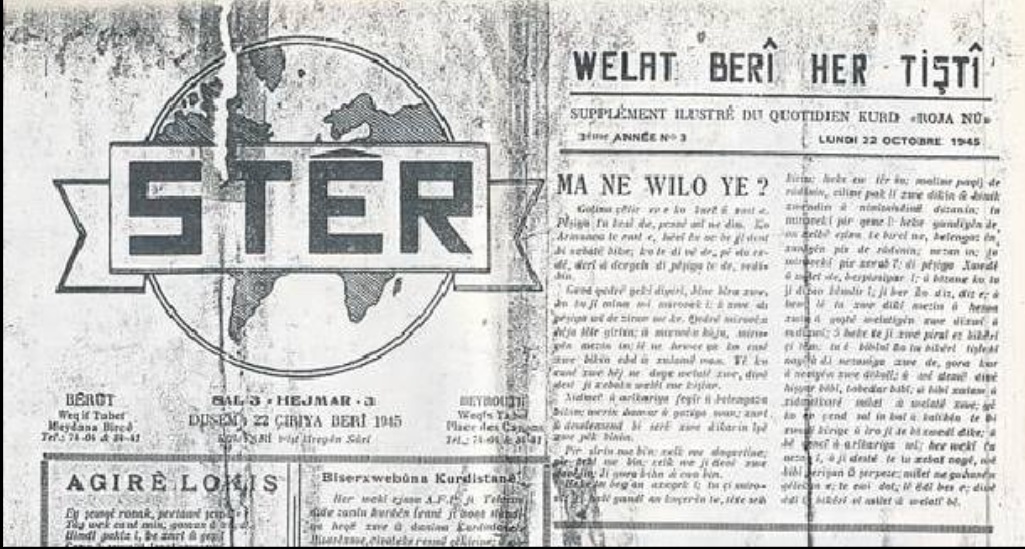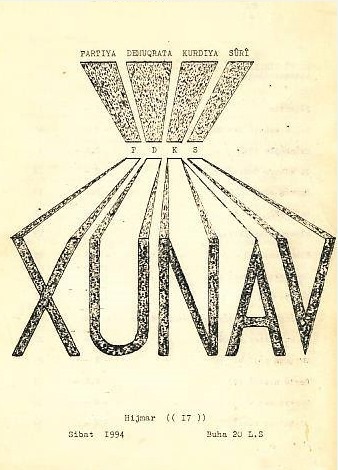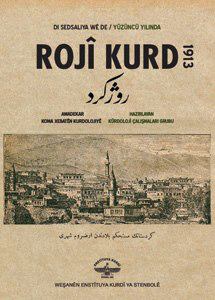 Roj-î Kurd, 1913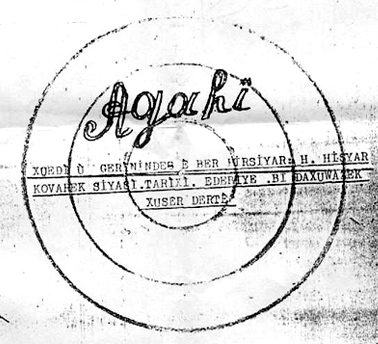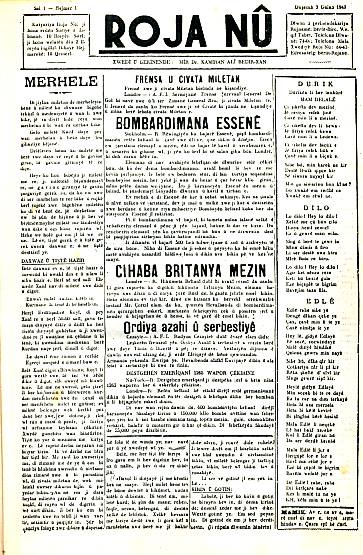 BANG /4/ -Govar-î Komele-y Nûseran-î Kurdistan
"Azadî Bo Îsmaîl Besîkcî!"
The Week Magazine October 25-2019 Betraying the Kurds
Yekem hejimara RONAHÎ 1 Nîsan 1942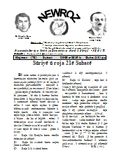 Rojnameya NEWROZ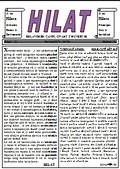 Belavoka HILAT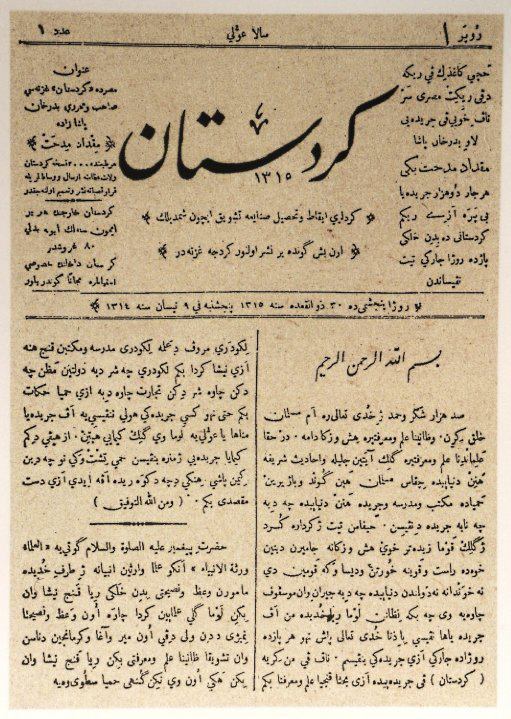 Yekem rojnameya kurdî: KURDISTAN, 1898, Qahîre (ji aliyê Mîqdad Mîdhed Bedirxan ve hatiye derxistin)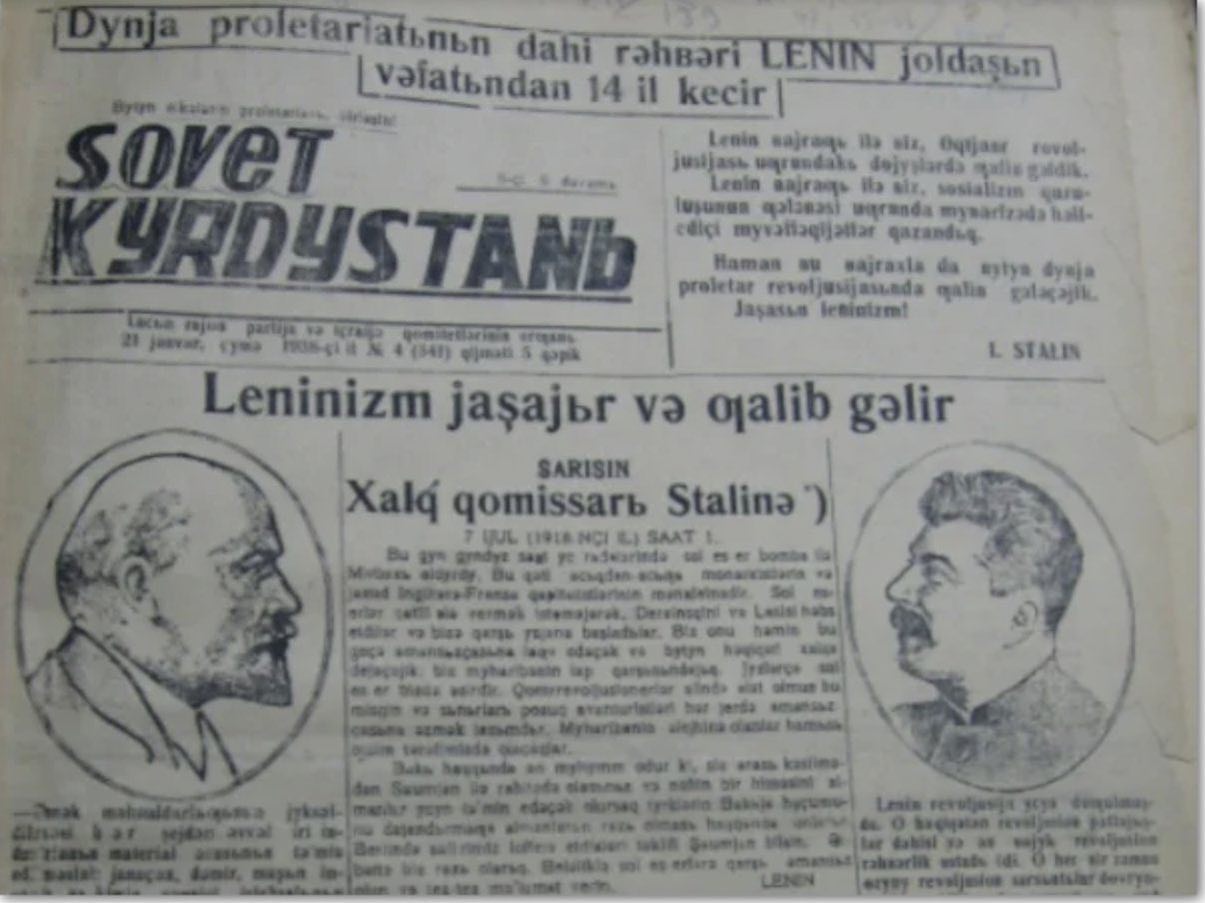 Sovyetler Dönemi, Sovyet Kürdistan'ý Gazetesi

Lenin, günümüzde 'Daðlýk Karabað' bölgesinin batýsýnda Kýzýl Kürdistan'ýn kurulmasýna onay verdi. Stalin tam tersi bir politika uygulayarak kürdlerin bir çoðunu Orta Asya'ya sürdü.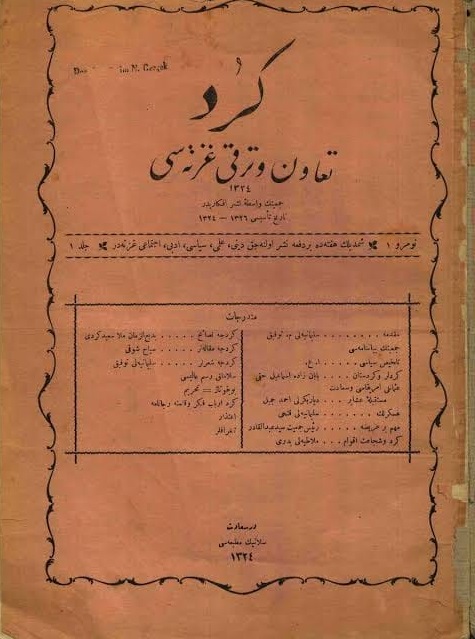 Kurd Teawun ve Teraqî Gazetesi 1908

Di sala 1908 an de zana û rewþenbîrên Kurdan di heman rojnameyê de mafê kurdan diparastin û rêbaza maf gerînê niþanê kurdan didan.

Di nivisek de, niviskar wisa gotibû:

Ey gelî Kurd!
Ku hinek li we niheqiyê kirin li mafê xwe bigerin. Ku we mafê xwe bidest nexist herin ba qeymaqam an walî.
Ku walî an qeymaqam ji derdê were nebin derman an ew li we niheqiyê kirin ji me re, ji rojname û kovara me re binivisînin da em nîþanê wan bidin!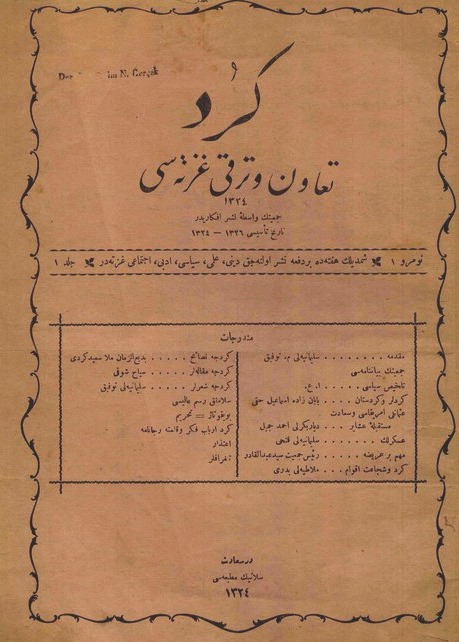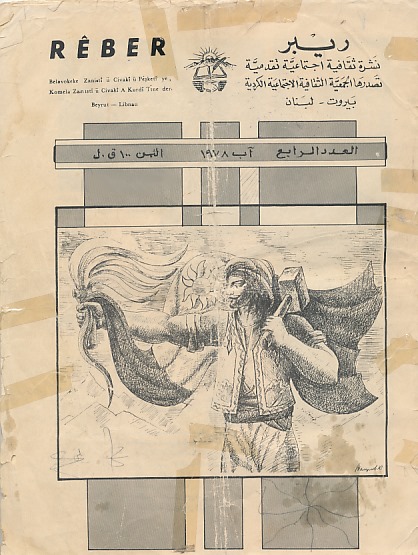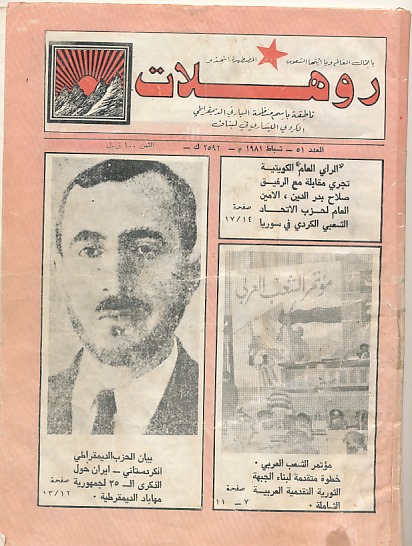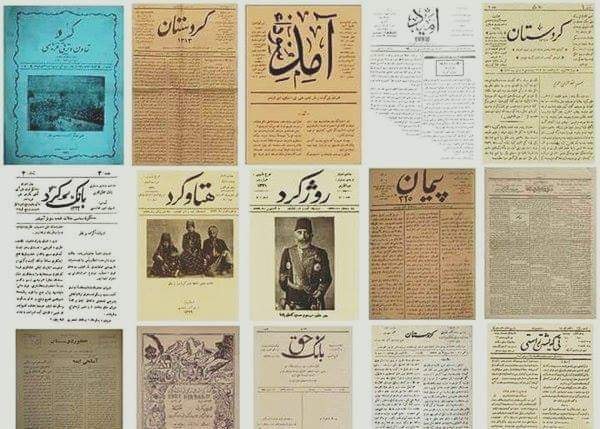 Roja Nû, 16/1987 Erebê Þemo