The Kurdish Noble Family
BEDIR KHANS

From Botan
at late 1800 to 1960

Islamist Turks hanged or sent to exile all members of this family from 7 to 100 year older, to Egypt, Creta, Mekka and Trakia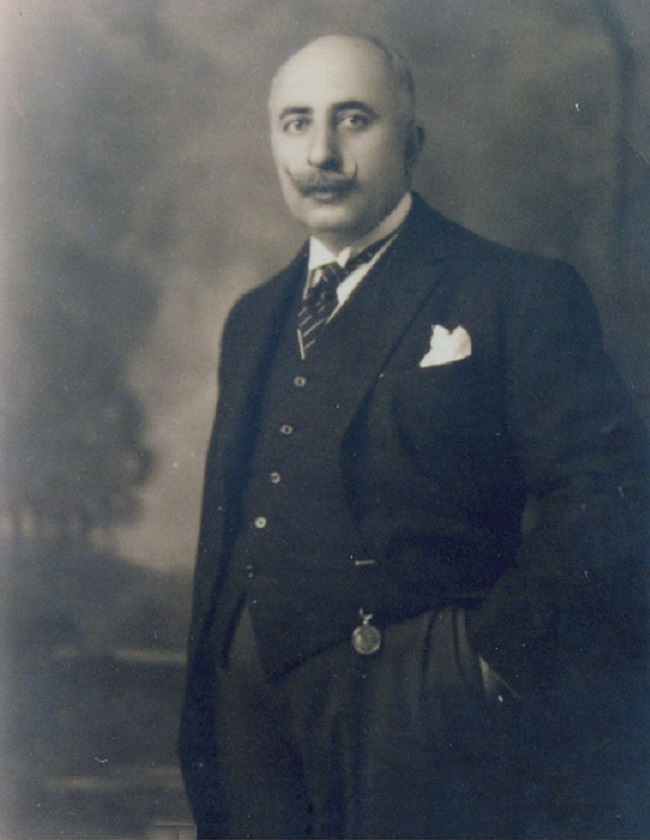 Prince Sureya Bedir Khan (1883 - 1938)
"Osmanlı Paşa'sının Mir Bedirxan'a biat edeceği konuşuluyor.
Bu söylentiye rağmen nüfus sahibi Kürt aşiret liderleri Diyarbakır Valisine bağlılıklarını bildirdiler.
Mir Bedirxan'a karşı Kurdistan'ın bir çok noktasına asker sevkedildi ve güvenlik çemberi oluşturuldu."

Nederlandsche Staatscourant Dergisi, 1847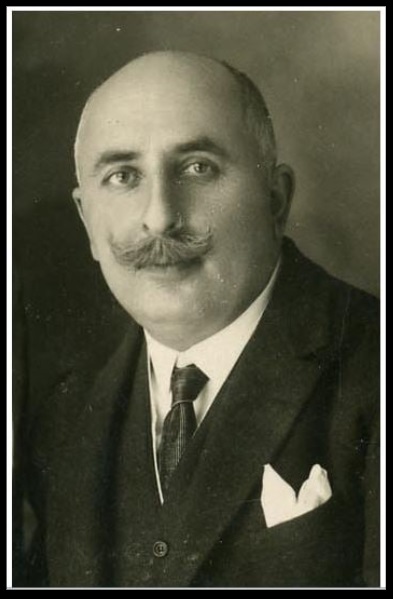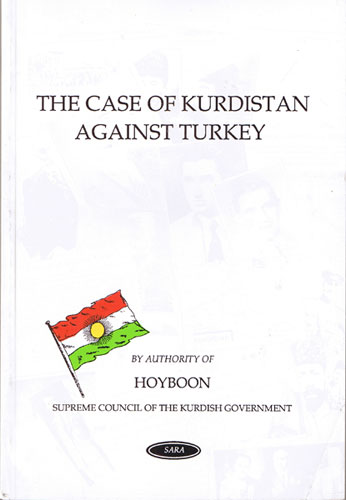 The Case of Kurdistan agains Turkey by Prince Sureya Bedir Khan;
First Published 1926 Philadelphia, USA. Second Faximile Edition, SARA Publishing & Distribution 1992 Stockholm, Sweden
READ The Book of Prince Sureyya Bedir Khan: THE CASE OF KURDISTAN AGAINST TURKEY (1926, Philadelphia, USA)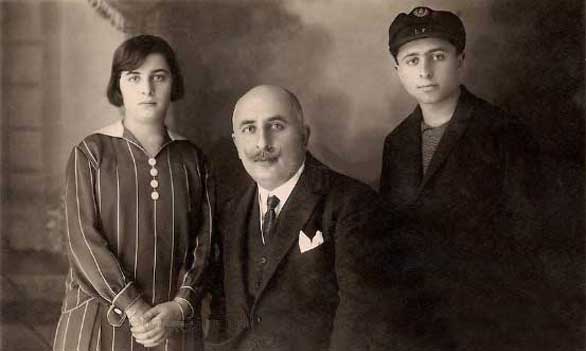 Prince Sureya Bedir Khan with his doughter Princess Kudret and son Hakki Bedir Khan, She married to the King Hussain of Jordan's uncle 1929
(The Kurds who are descended from a timeless ancient civilization have nobility but the Turks, for example, have no nobility.
The members of the Kurdish noble families were well-educated scientists and researchers. For example, Prince Sureya had an agronomy degree from the Sorbonne
and his brother Prince Jaladet Bedirkhan had a degree in philology from the Sorbonne. Jaladet was multilingual and transformed the grammar rules of modern Kurdish
with his etymological works from the 1930s with numerous book publications and popular magazines that came out regularly for several decades,
such as Hawar (help) and Ronahi (light) )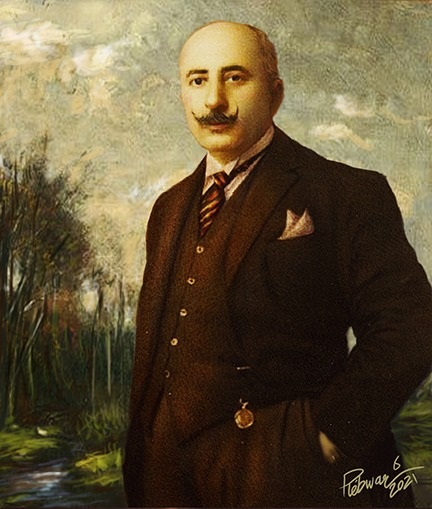 Prince Sureyya Bedir Khan by Rebwar K. Tahir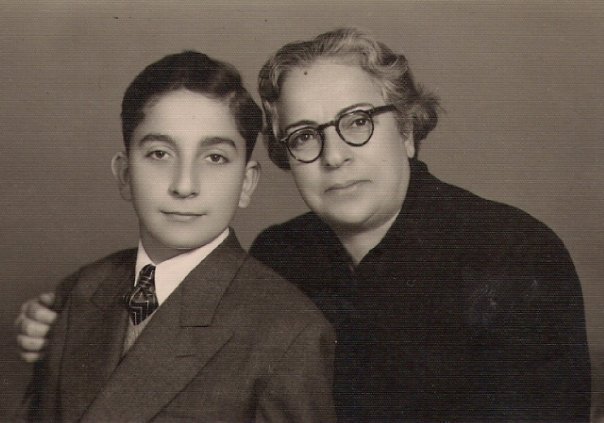 Rewshen Bedir Khan's ID cards: 1 & 2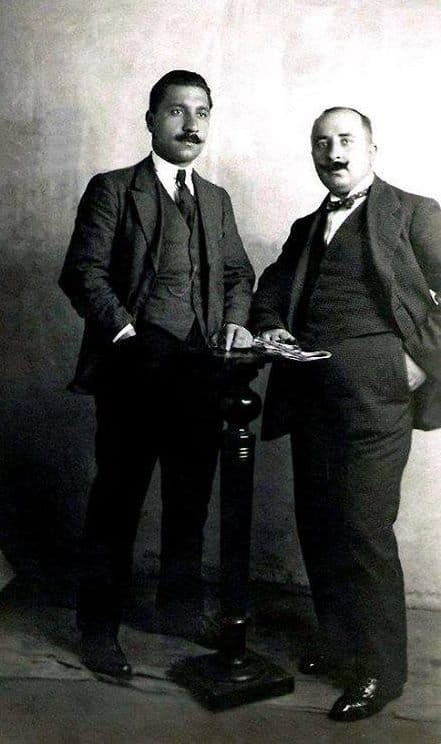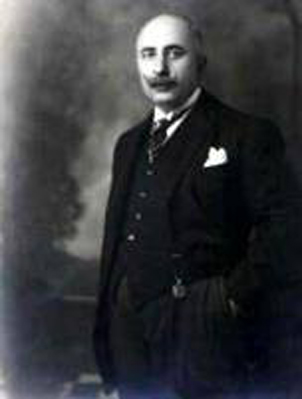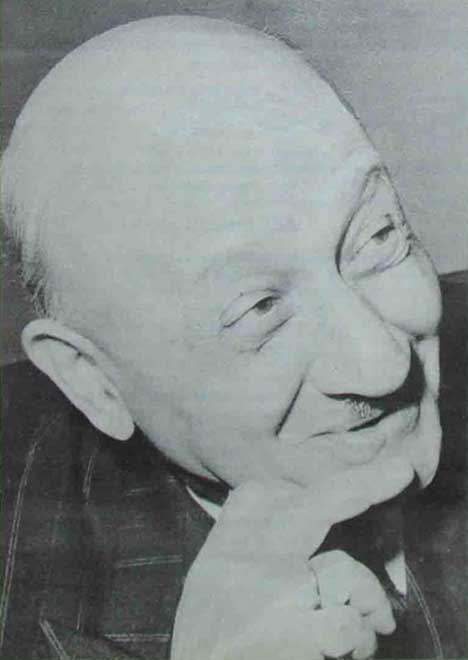 Prince Dr Kamuran Ali Bedir Khan
Rûpelek ji Salnameya Roja Nû - 1944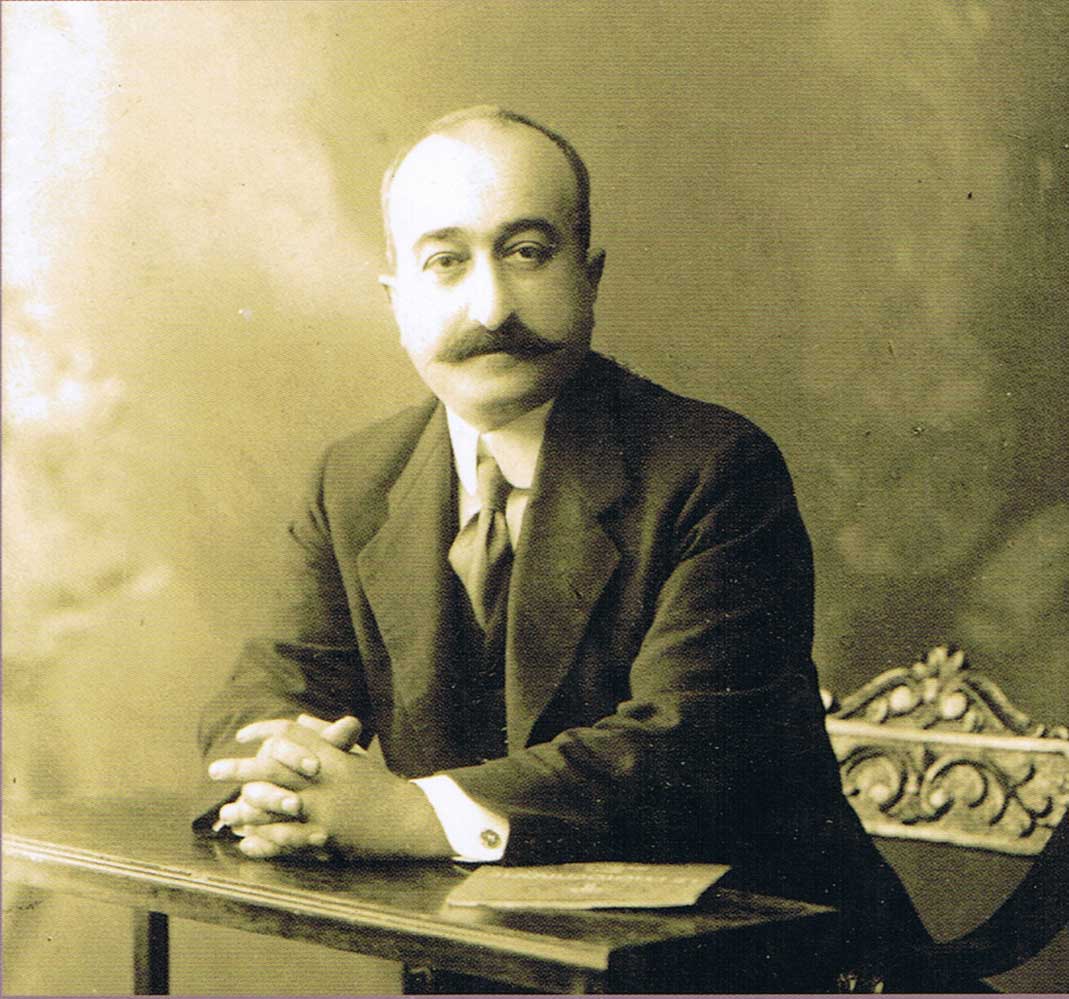 Abdurrehman Bedir Xan (1868 1936)
"Kardu ve Kardyen kelimeleri, bugünkü 'Kürd' lafzının aslıdır; 'kahraman' ve 'bahadır' manalarına delalet ettiklerinden, bu milletin şecaat-ı fıtriyeleri miras-ı ezelî olduğuna, mezhûr kelimelerin vech-i resmiyesi büyük bir delildir."

Abdurrahman Bedirhan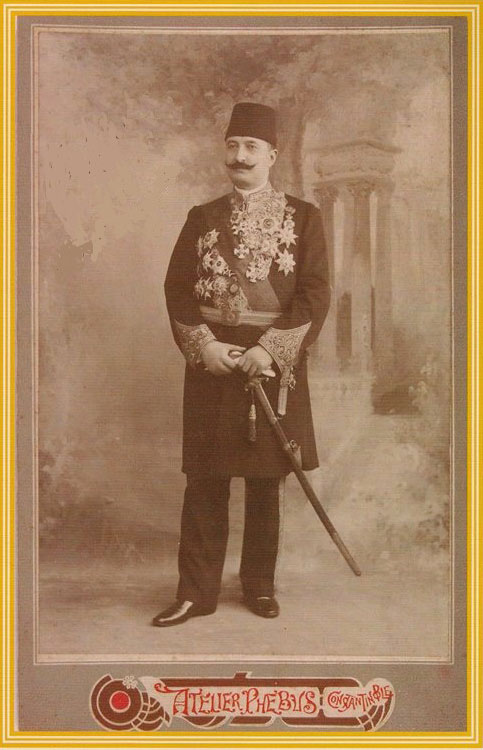 Mîr Abdurrezzaq Bedir Xan

Abdurrezzak Bedirxan İstanbul'da özel eğitim gördü.
Kürdlerin ulusal mücadelesine ve kültürel gelişimine büyük emekler verdi.
Kürd alfabesi, kürdçe dilbilgisi hazırlamış, 1913 yılında İran'ın Xoy kentinde kürd çocukları için okul açmıştır.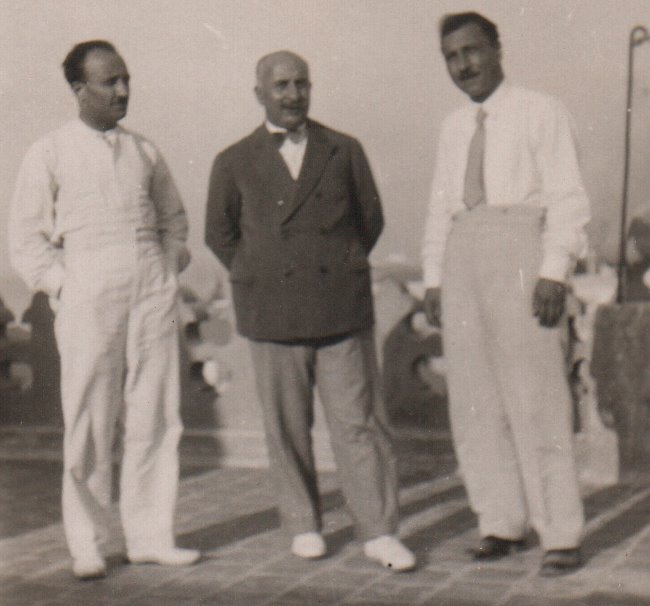 Bedir Khan Brothers, Jaladat & Kamuran
Celadet, Kamûran ve Süreya Bedirhan'ın babası, Emîn Alî Bedirxan Bey, tarihsel Botan Mirliği'nin "Ezîzan" ailesine mensuptur.
Bu aileye mensup bir çok kişi 1900-1930 Kürd Aydınlanma hareketi içerisinde yer almışlardır.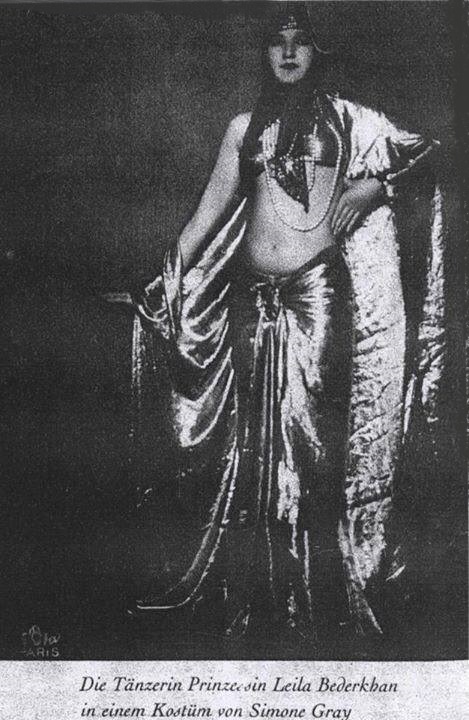 "Dansös L'Orient" Leyla Bedir Khan, Paris, 1960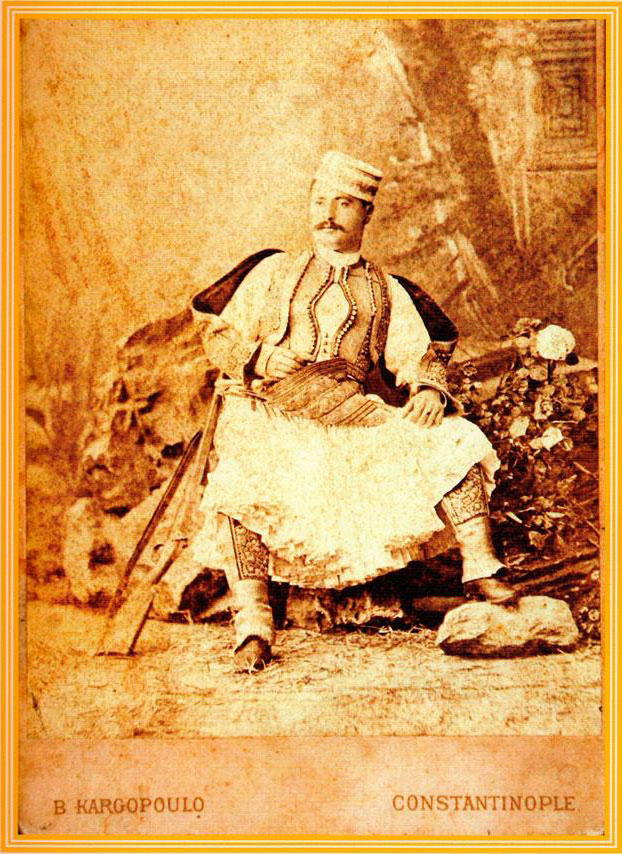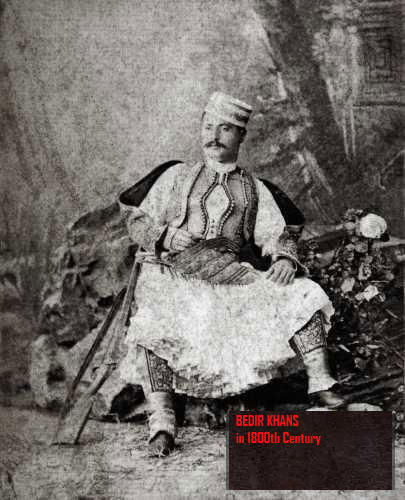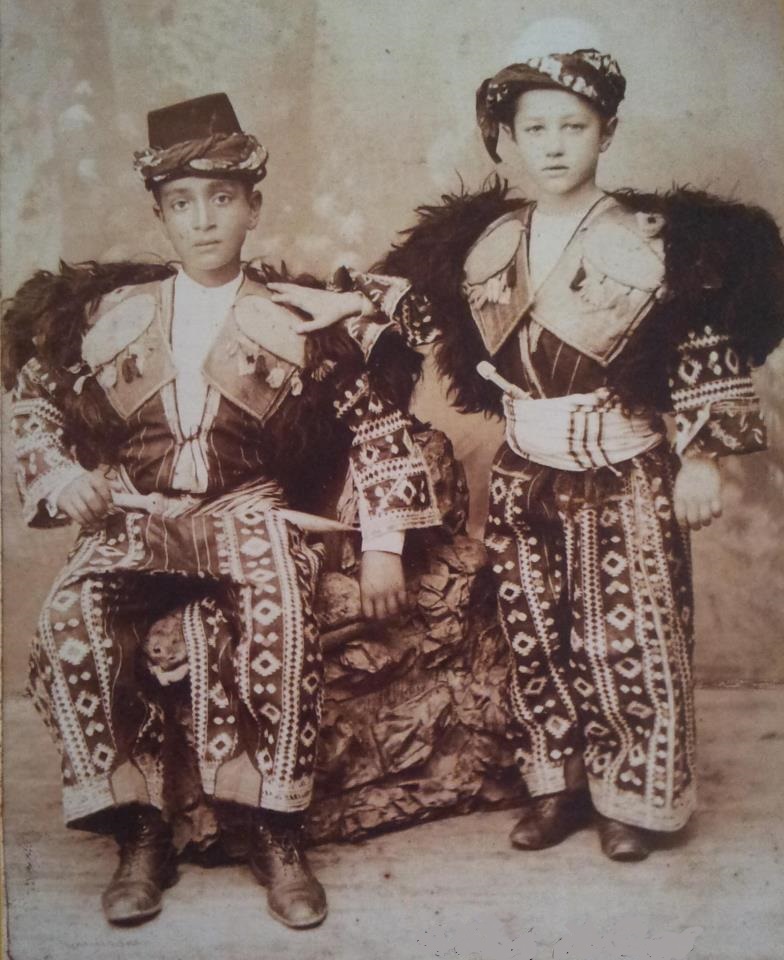 "Alî Shamîl Chocuklari" The Cildren of Ali Shamîl
Geleneksel kıyafetler içerisinde Kürt Şamil Bedirxan'ın çocukları 1890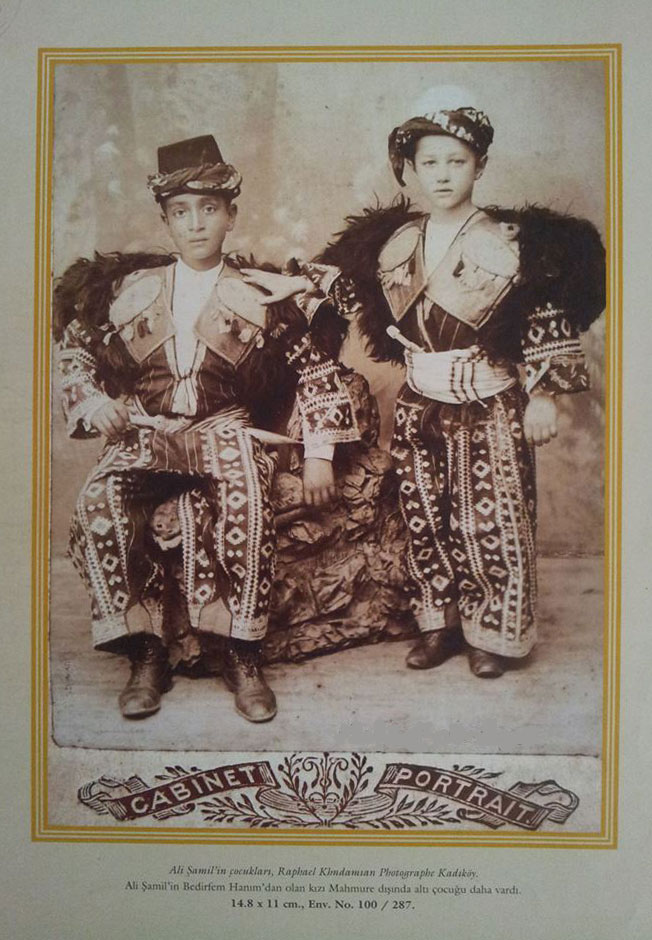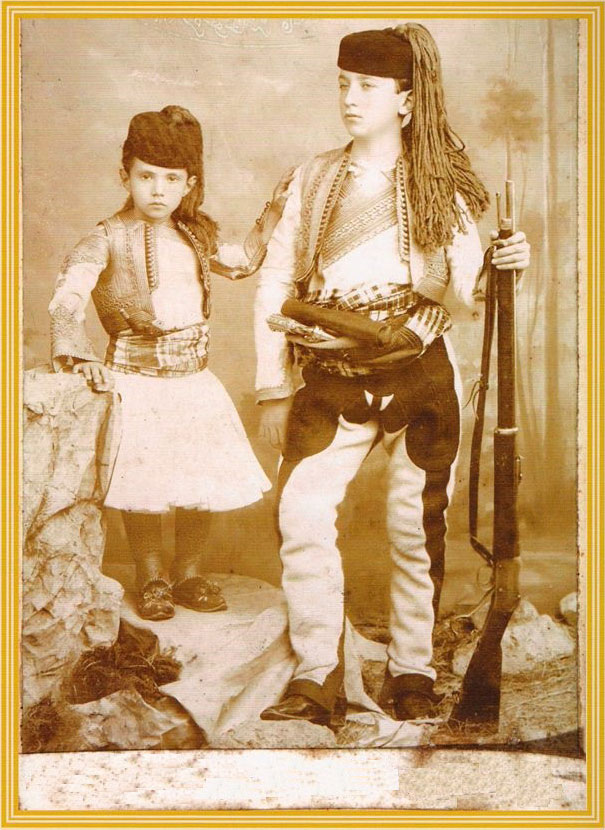 Two of Bedir Khans Children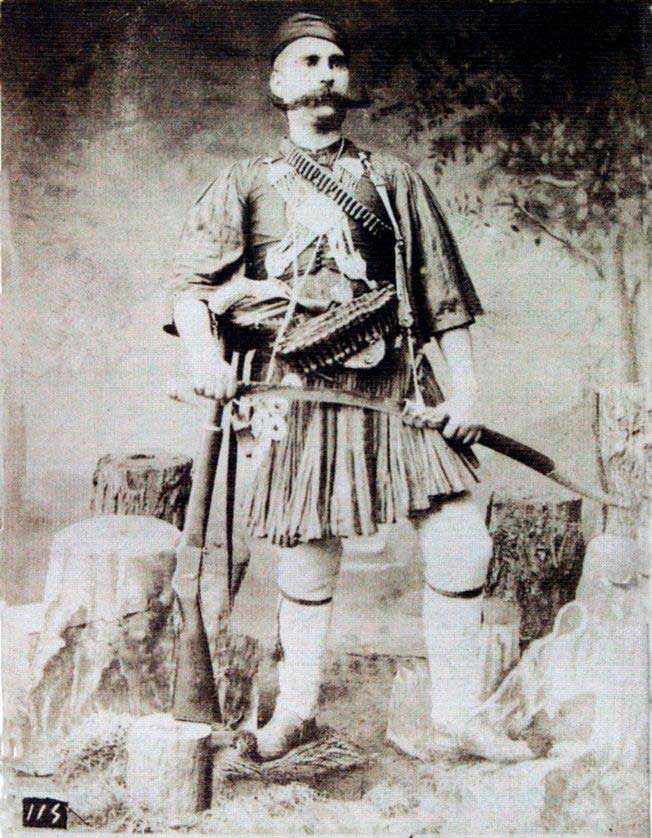 Şamîl Elî Bedir Xan, 1890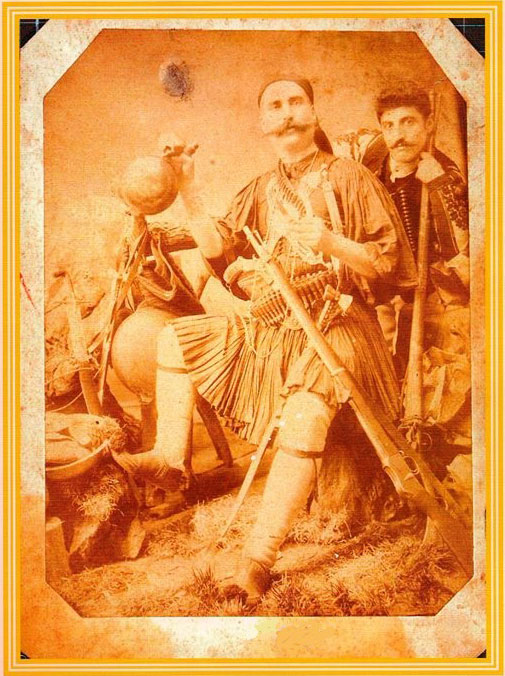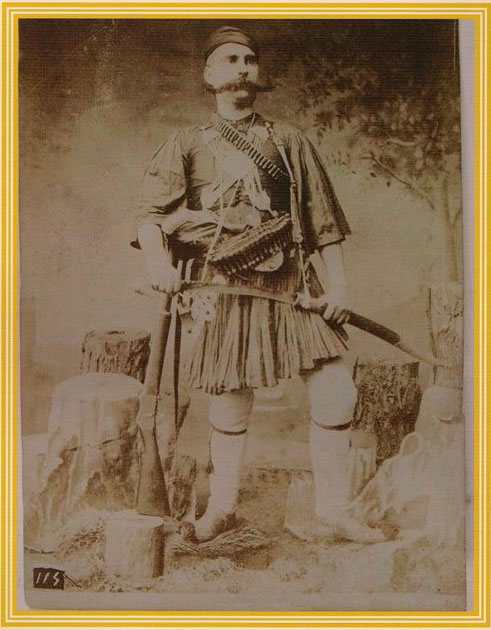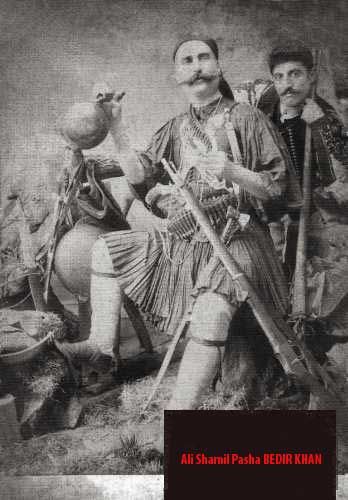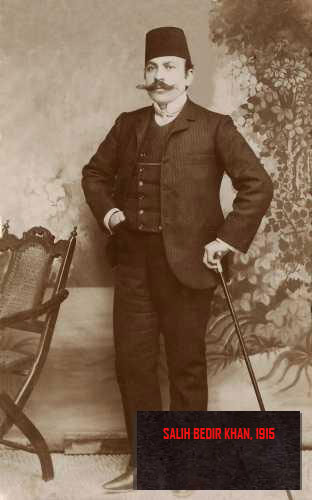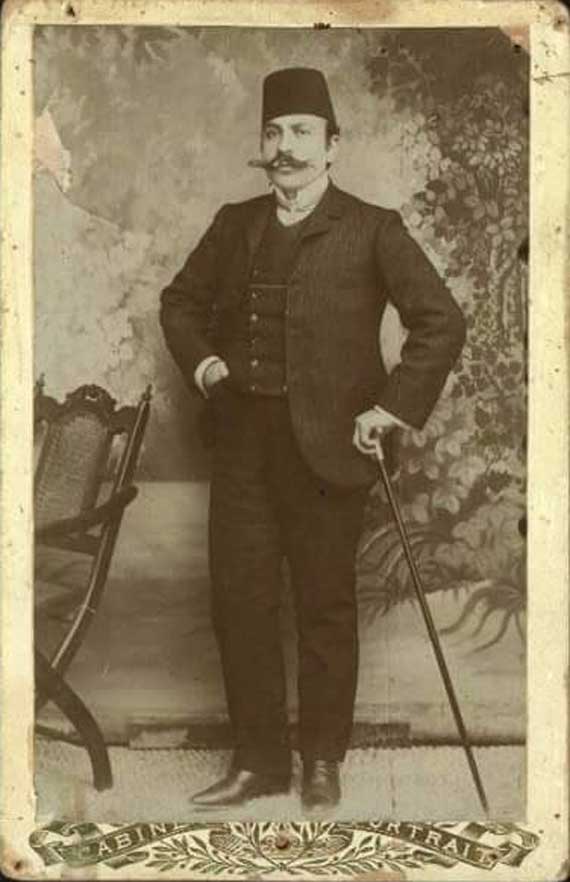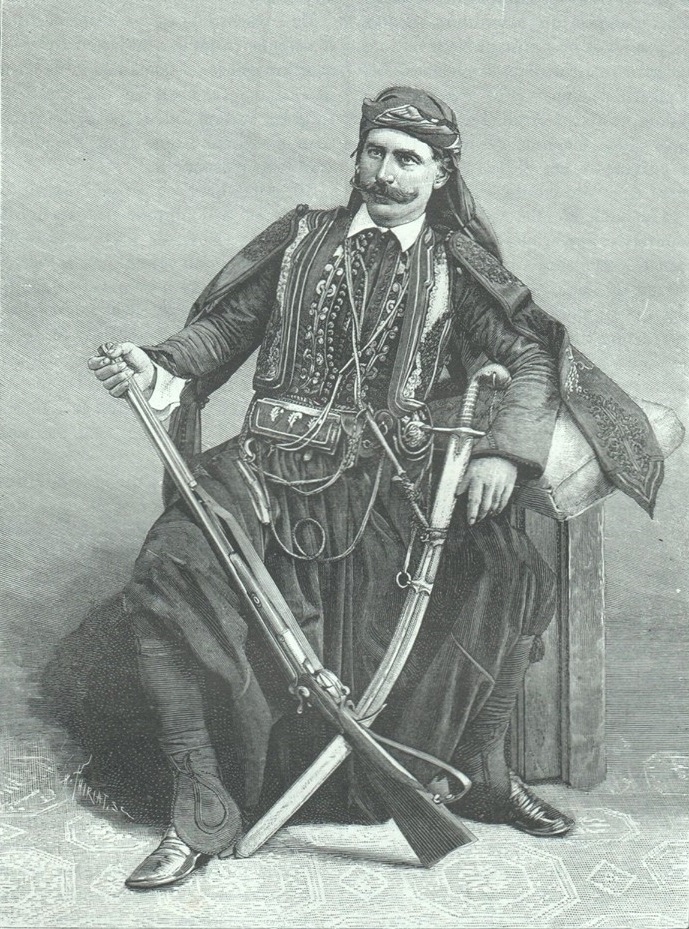 A Badirkhani Kurd - Osman Pasha, 1889
"Kardu ve Kardyen kelimeleri, bugünkü 'Kürd' lafzının aslıdır; 'kahraman' ve 'bahadır' manalarına delalet ettiklerinden,
bu milletin şecaat-ı fıtriyeleri miras-ı ezelî olduğuna, mezhûr kelimelerin vech-i resmiyesi büyük bir delildir."
Abdurrahman Bedirhan (1868-1936)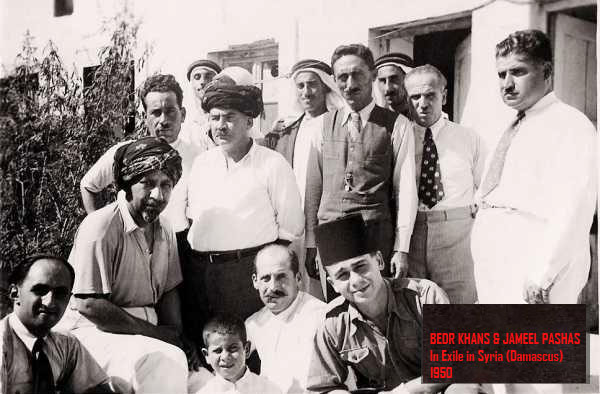 Some parts of family members gathered in exile, in Syria
Memduh Selîm & Bedir Xan Brothers with the Legandary Kurd Yado (Yadîn Mahmûd Abas - left side in folkloric dress) and Sadiyê Talha
Yado û Sediyê Telhê, Memdûh Selîm, Mîr Celadet û Kamuran Bedirxan.? Beyrûd, Lubnan 1929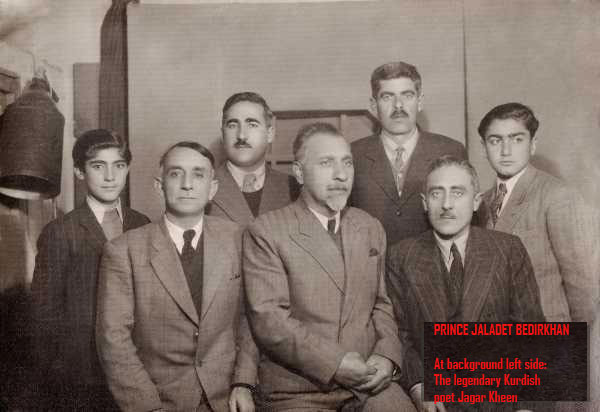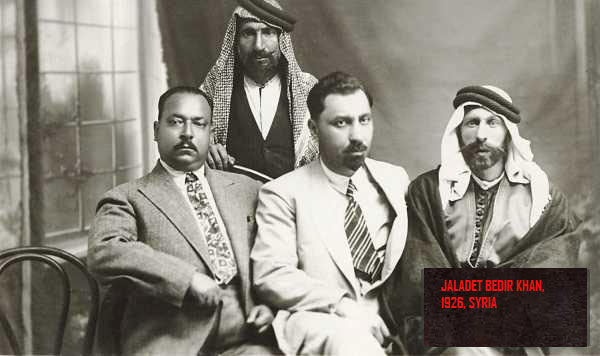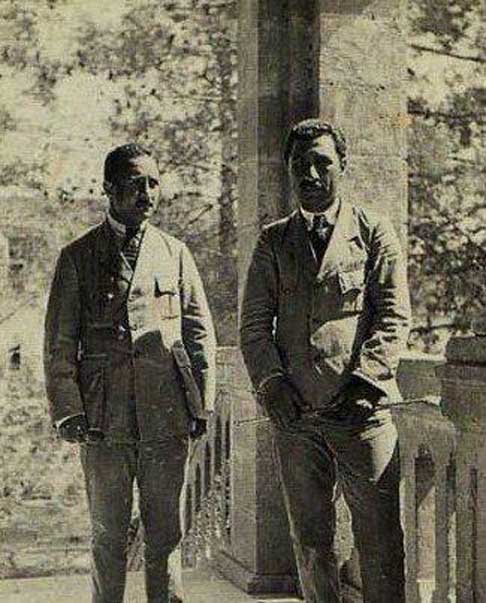 Bedir Khan Brothers, Jaladat & Kamuran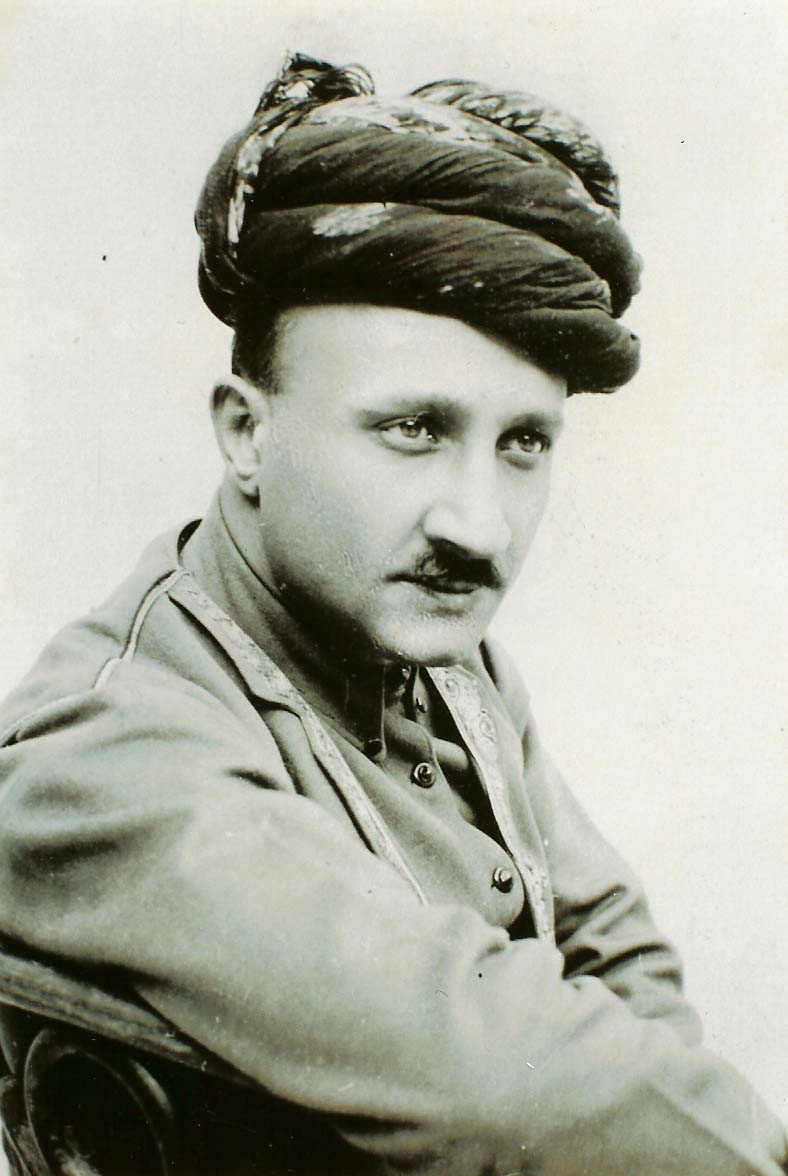 Dr Kamûran Alî Bedir Xan bi kum û koloz, Folkloric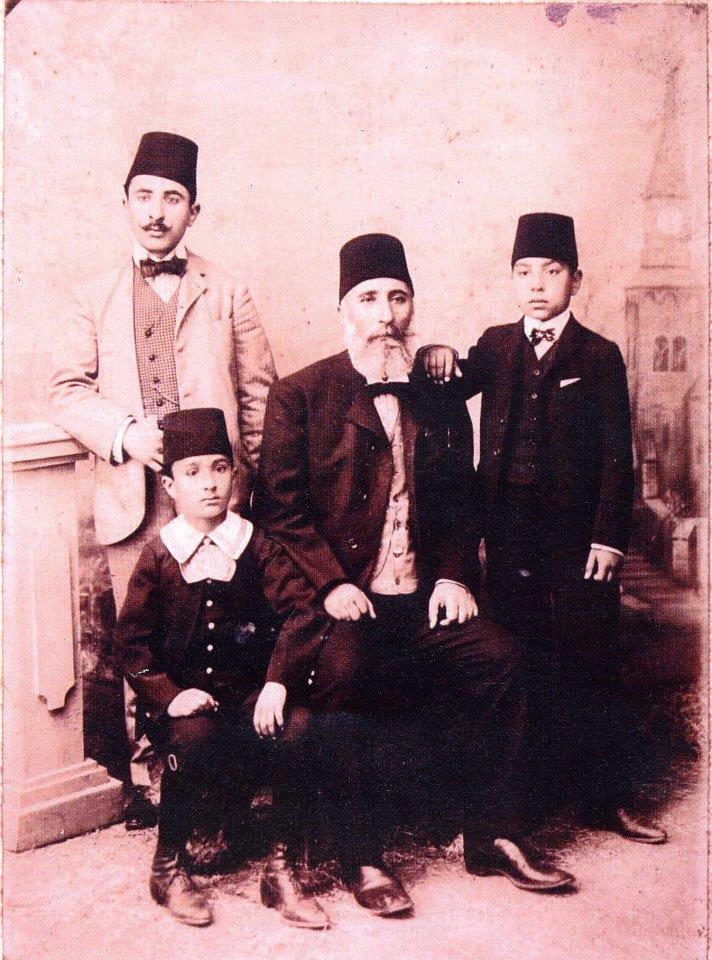 Emîn Alî Bedir Xan di gel zarokên xwe: Sureya, Kamuran û Celadet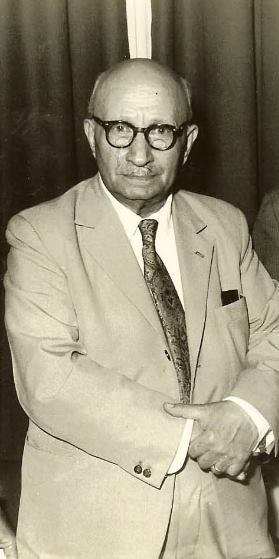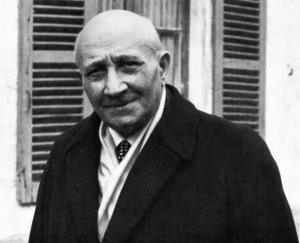 Dr Kamûran Alî Bedir Xan, civil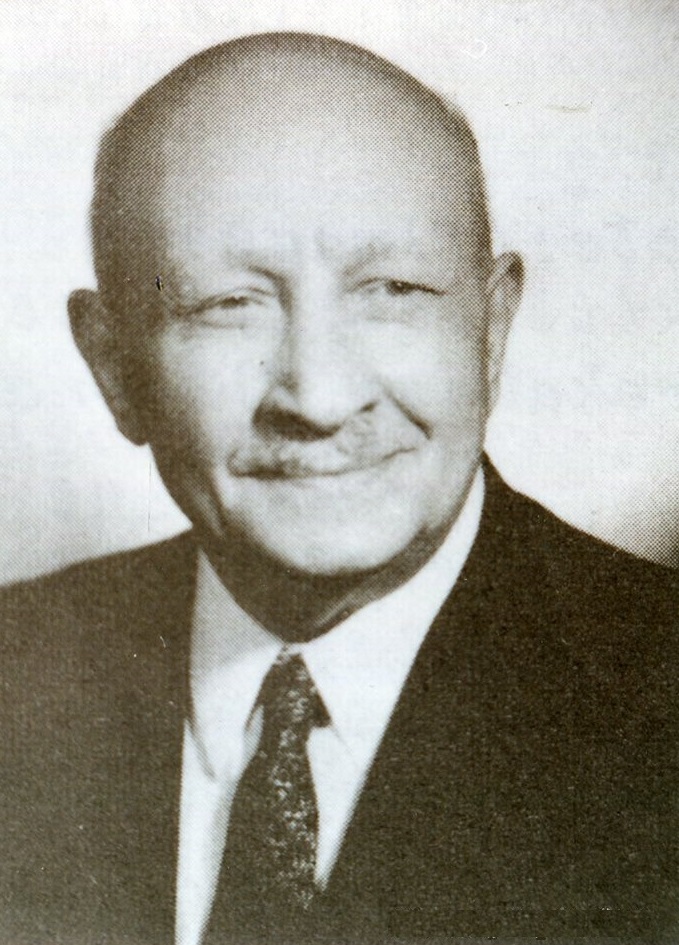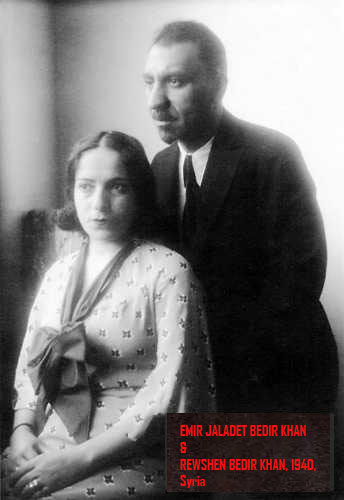 Ne botî me, ne xerzî me
Xulamê axa Kurdistan;
Ne mîr im ez ne axa me,
peyayê dewleta kurdan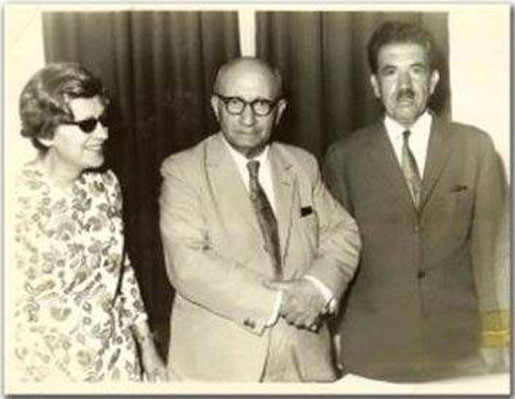 Dr Kamuran Ali Bedir Khan with his wife: W. K. and a friend: Shekho Hasan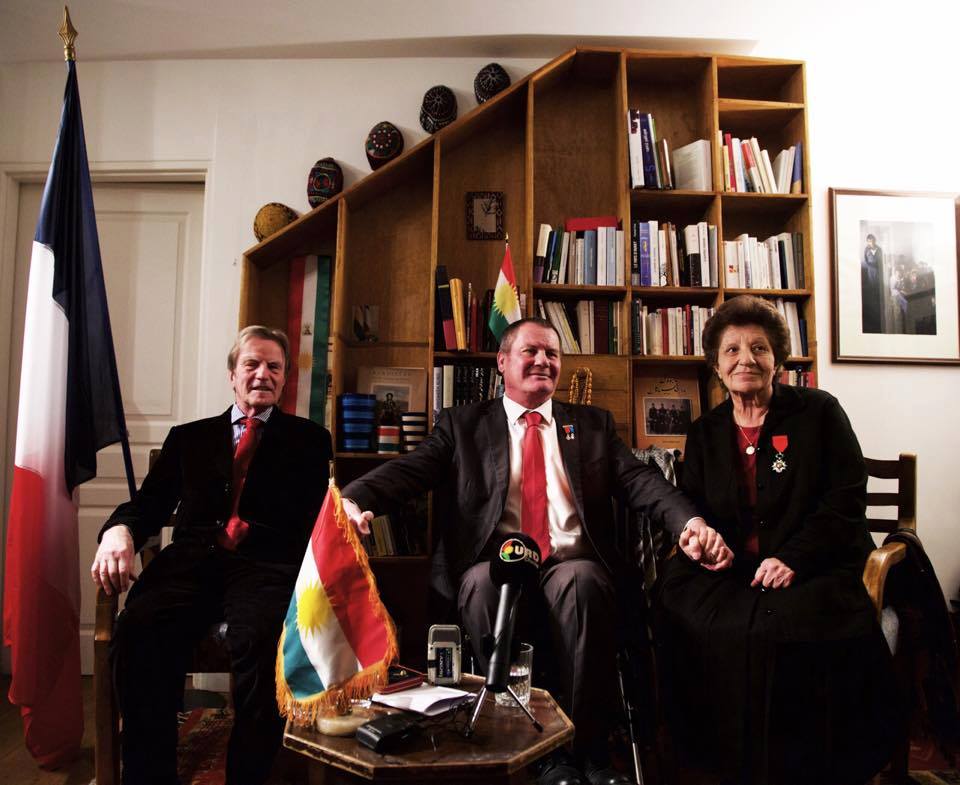 Sinem Khan; doughter of Prince Jaladet Bedir Khan; receiving Legion of Honor France in the embassy of France in Hewler (Arbil) 2012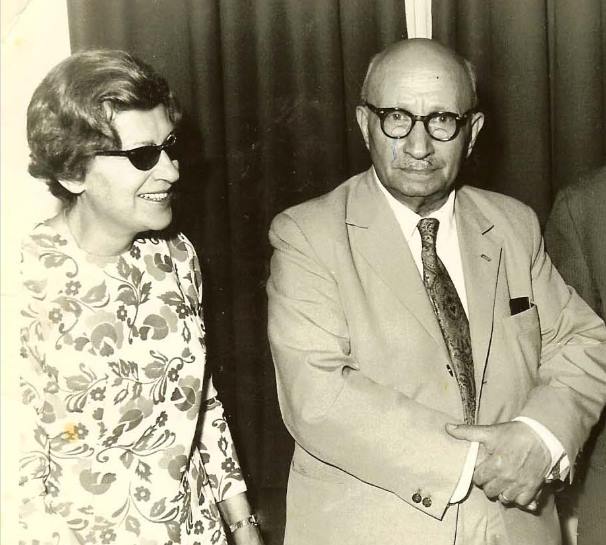 Dr Kamuran Ali Bedir Khan, Among the Kurds of Rojava-Western Kurdistan,late 1960'ies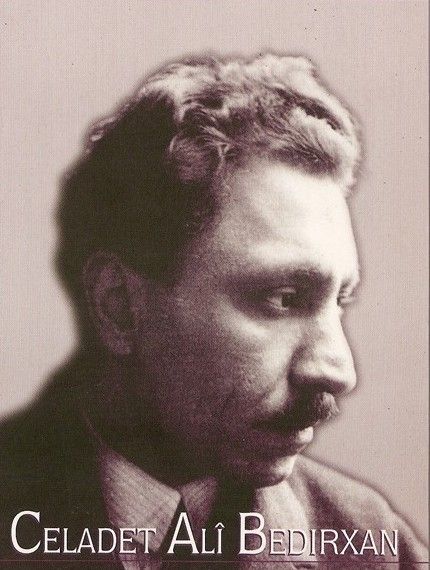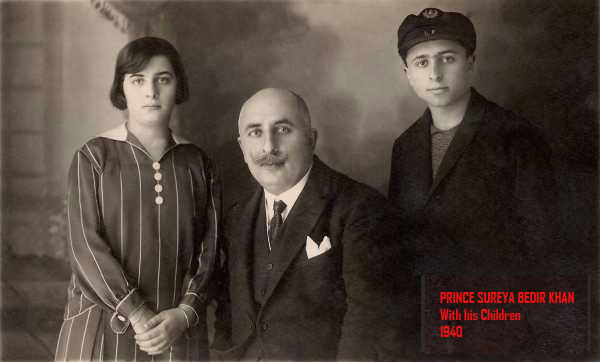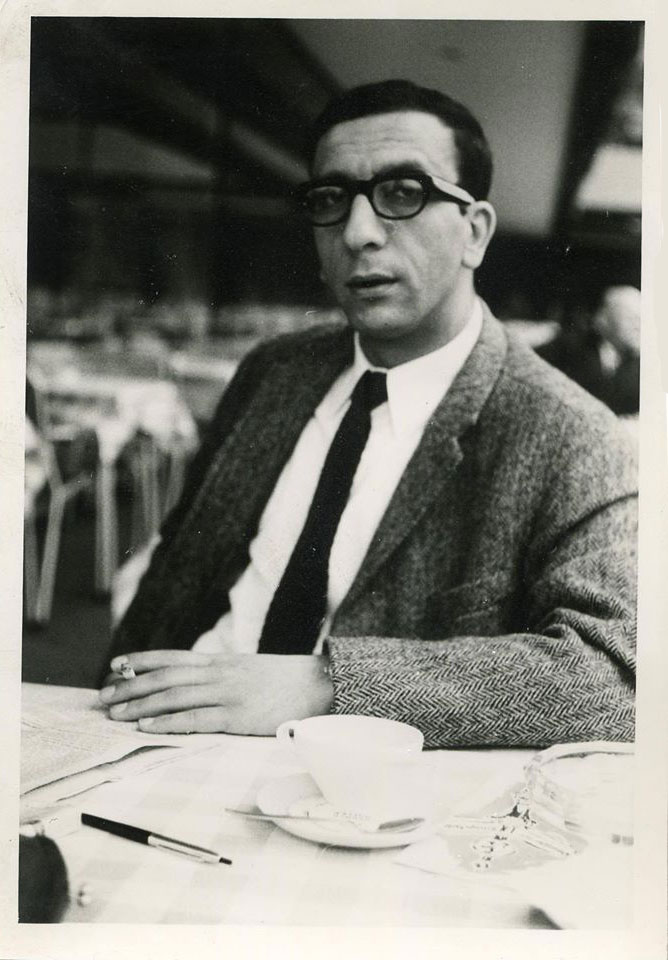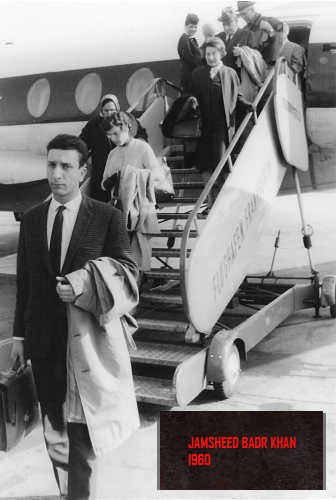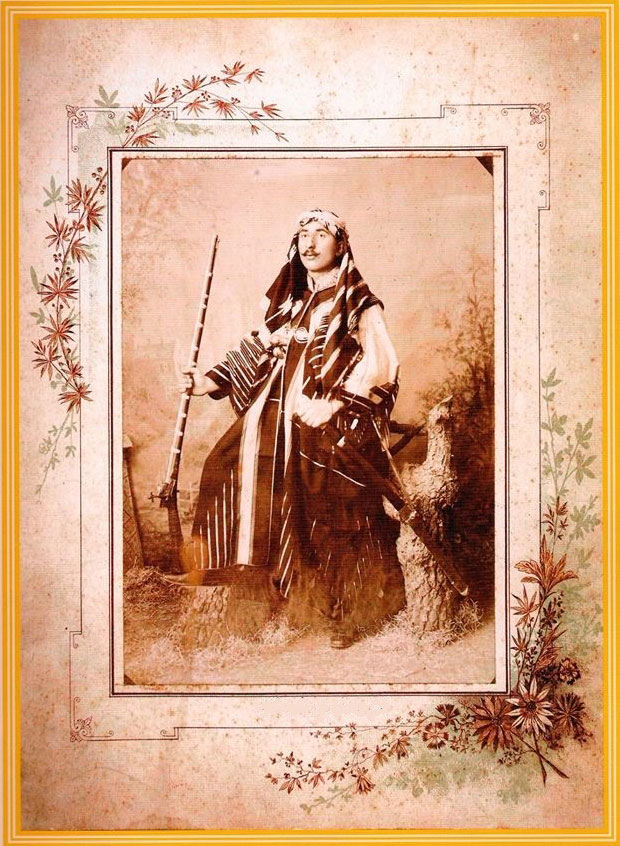 Prince Sureyya Bedır Khan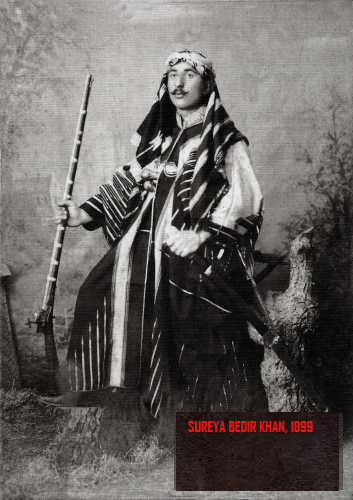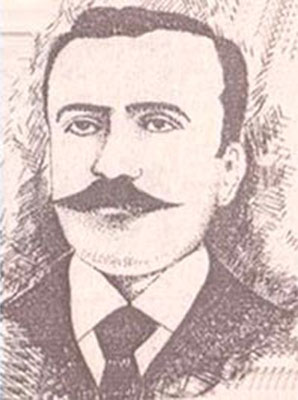 Founder of The First Kurdish Newspaper: Miqdat Medhat Bedir Khan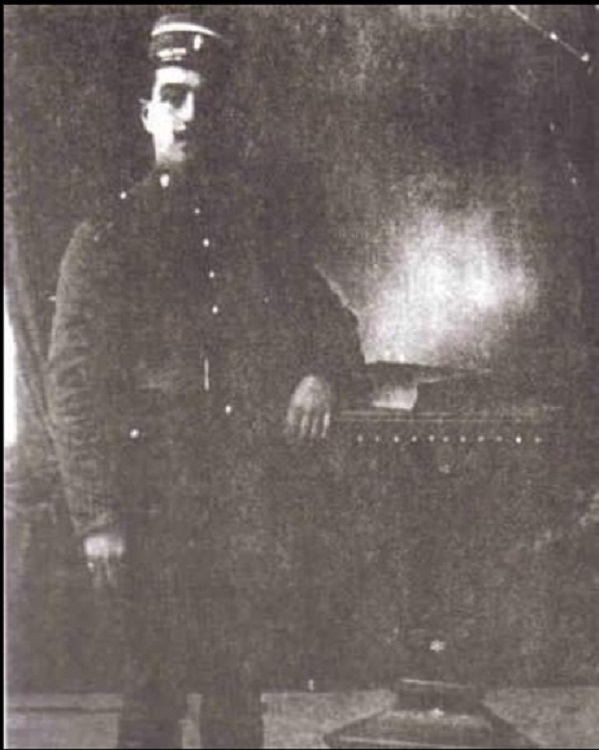 "Ermenilere güvenmekle hatta ettik. Bitlis ayaklanmasında, ermeniler bize ihanet etmemiş olsaydı, ayaklanma başarılı olurdu."

Yusuf Kamil Bedirxan, Mir Bedirxan'ın oğlu olup 1914 Bitlis ayaklanmasının liderleri arasındaydı.

Ruslar, Yusuf Kamil'e "Kızıl Profesör" derlerdi.

Kürdlerin özgürlük ve bağımsızlık mücadelesine ömrünü adadı. Bitlis ayaklanması başarısızlıkla sonuçlanınca tutuklandı.

Bir şekilde kurtulmayı başardı ve Tiflis'e geçerek Ruslarla ilişkiler geliştirdi.

Tiflis'te vatan ve özgürlük hasretiyle ilk önce okul açtı.

Okul açıp kürdçe dersler verirken bir diğer tarafta derslerini Üniversite de sürdürüyordu.

Hasta yatağında "Ciğerim, özgürlük ve bağımsızlığı görmeden yandı." demiştir.

1934 yılında hayata gözlerini yuman kürd bilgesi Yusuf Kamil'in cenazesi ezidi kürd mezarlığın yakınına defnedilmiştir.

Tiflis'te yapılan yol çalışmalarından ötürü mezarı günümüzde yol güzergahı üzerinde kalmış ve kaybolmuştur.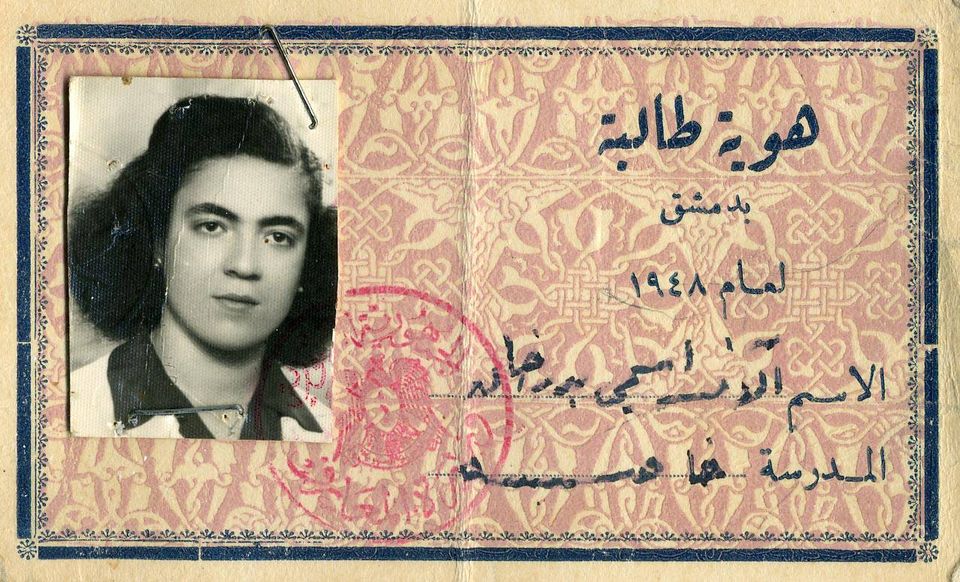 Nasnameya Xwendevanî ya keça (keçhiliya) Mîr Celadet Alî Bedir Xan: Oseyma Bedirxan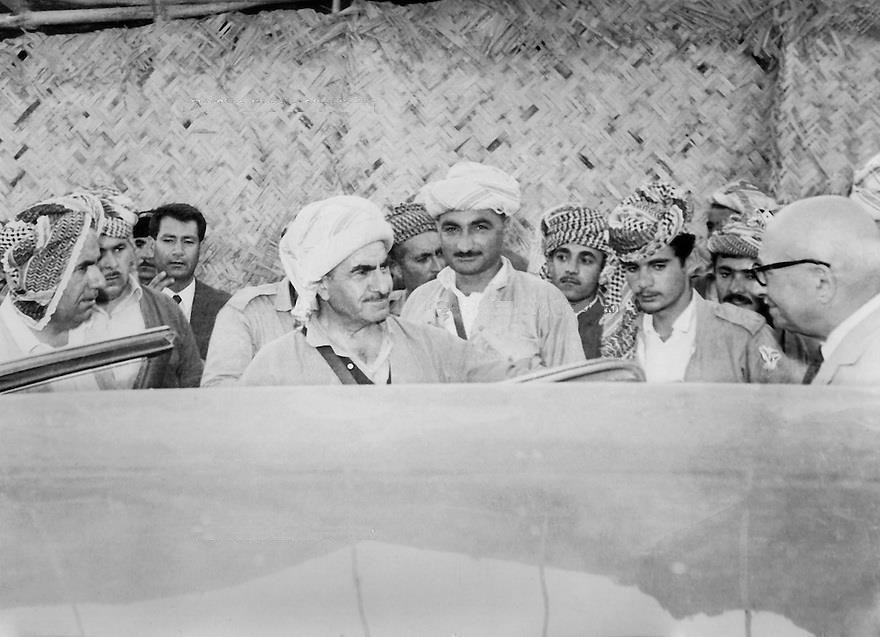 Mam Hajar, Barzani & Kamuran Bedirxan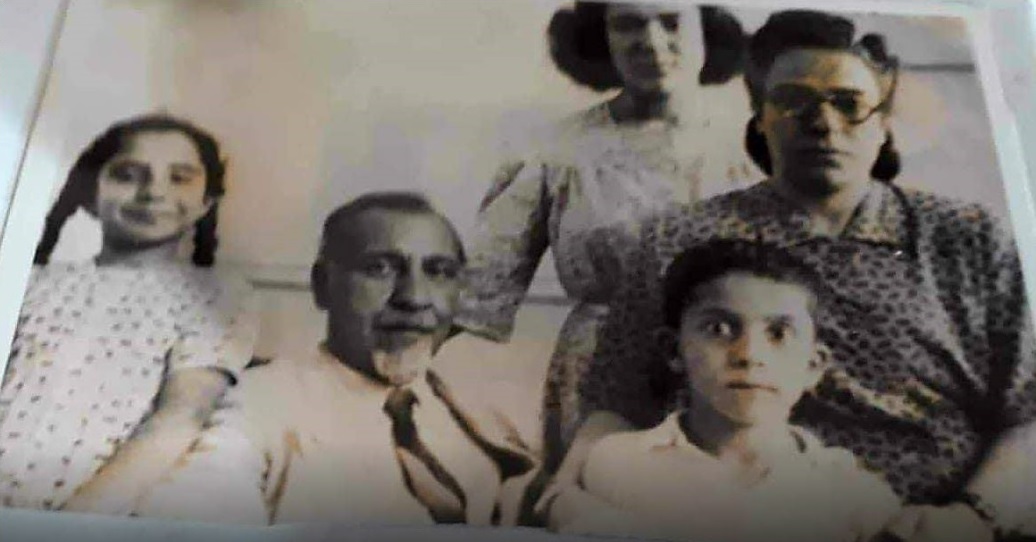 Malbata Celadet Bedirxan: Rewşen, Umeye, Sinem û Cemşîd Bedirxan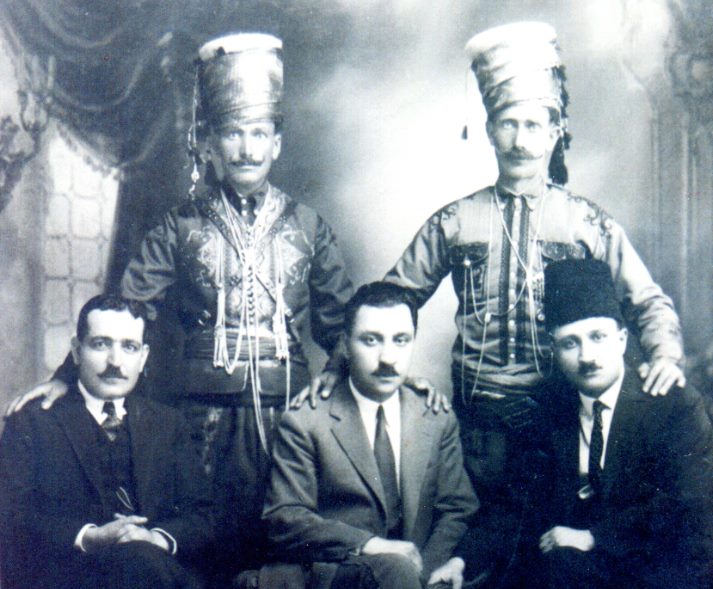 Staying: Two Kurdish intellectuals from Cholig (Bingol) Region, Northern Kurdistan
Sitting: Memduh Selim, Jaladat & Kamuran Badir Khan brothers
On feets: Sadiyê Talha & Yado Pascha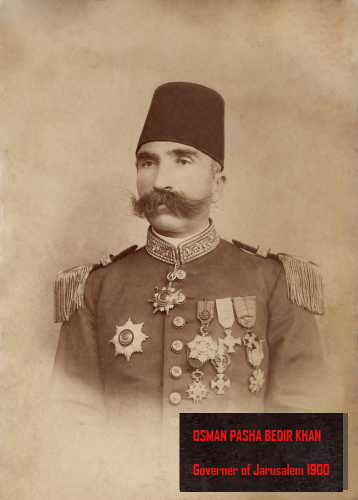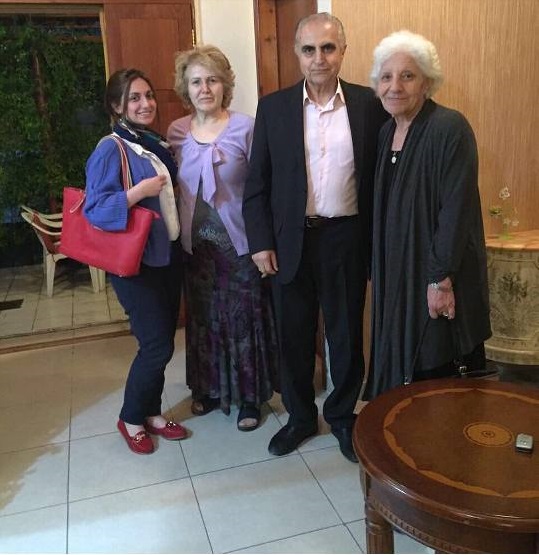 Sînem Khan Bedir Khan & Alî Qadî with family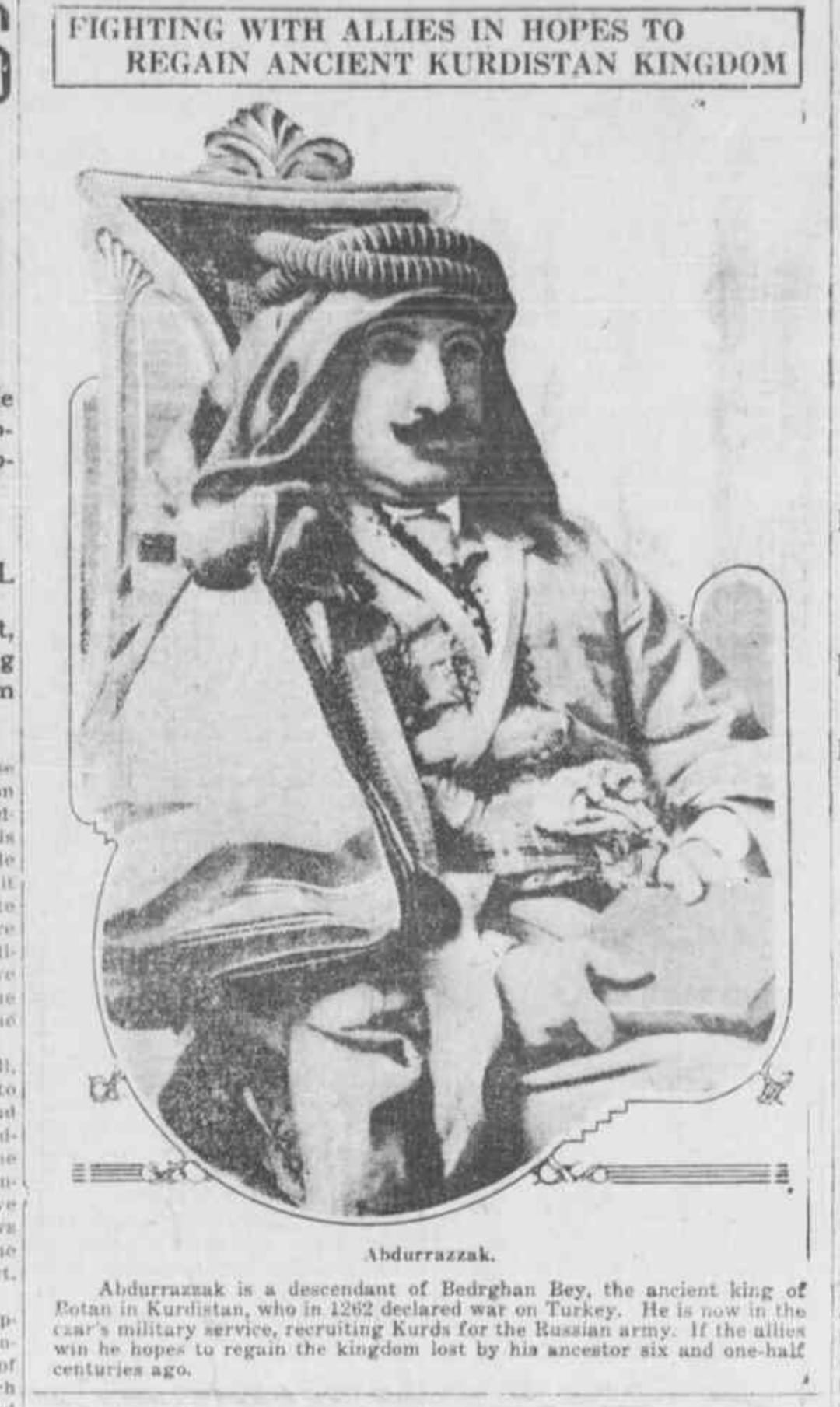 12 June 1915 Bisbee Daily Review Newspaper 1st page
Kurdish royal and noble families were eliminated by to be sent to exile to Crete Saudi Arabia and Egypt by conquering invaders, Islamo-fascist Ottomans and then their extension the so-called Young Turks after the dissolution of the Ottoman Empire. In the newly formed so-called western-oriented new Turkish state were Kurdish kings and noble families put in confinement and many thousands of members of the Kurdish royal and noble families were forced to get several Turkish surnames in order for to split them for good.
In this English newspaper, the information has been distorted because England was Turk-friendly and anti-Kurd as it is even today. The word of "Turkey" has been CONSCIOUSLY used, although at the time the Kurdish royal family Bedirkhan fought the Ottomans, there was no country called Turkey.
Kurdiska kungar och adelfamiljer eliminerades genom att landsförvissas till Kreta' Saudiarabien och Egypt av eröverande inkräktare, de islamo-fascistiska ottoman turkarna och sedan deras förlängning de så kallade ung-turkarna efter det ottomanska imperiets förfall och upplösning. I den nybildade så kallade västorienterade nya turkiska staten sattes i fäbgelse och många tusen medlemmar av de kurdiska kunga- och adelfamiljer tvingades få flera turkiska efternamn för att de skulle splittras för gott.
I denna emgelska tidning har informatitionen förvrängts eftersom England var turk-vänlig och anti-kurd som det är även idag. Man har MEDVETET använt ordet "Turkey" fast den tiden kurdiska kungafamiljen Bedirkhans bekämpade ottomanerna fanns inget land som heter Turkiet.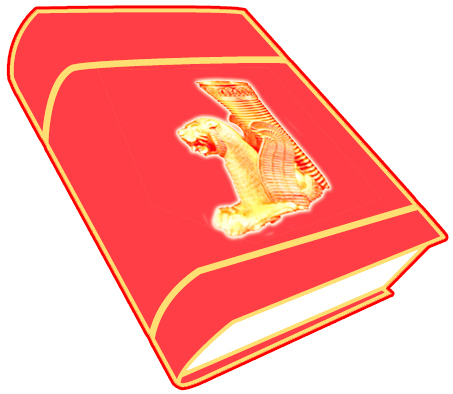 Foundation For Kurdish Library & Museum