Kurdistan
TIMES

Home †|††DestpÍk††|††Ana Sayfa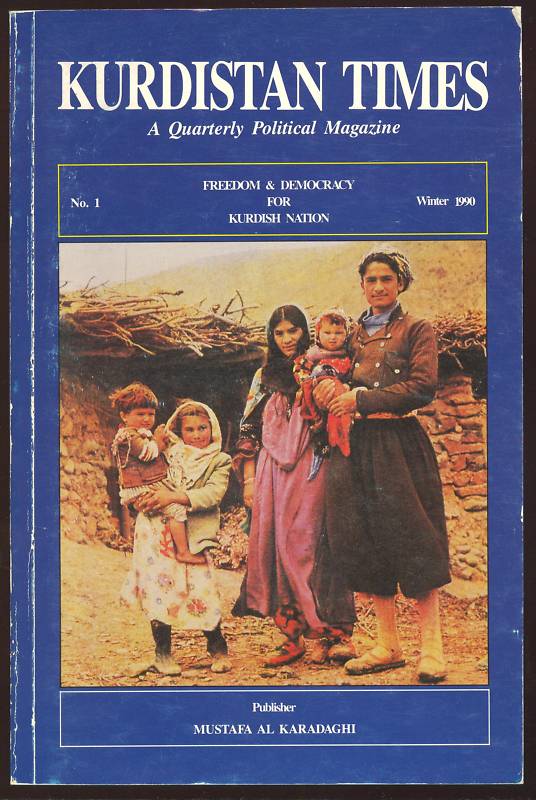 KURDISTAN TIMES: A QUARTERLY POLITICAL MAGAZINE, No. 1
Al Karadaghi, Mustafa [Publisher and Editor]. Kurdistan Times: A Quarterly Political Magazine, Volume 1, Number 1
(Freedom & Democracy for Kurdish Nation). Mustafa Al Karadaghi, 1990. First issue of this journal, consisting of over
a dozen essays and reports, 232 pages. Important issue of this issue (and today, still) was the gassing of the Kurds,
along with 4,000 villages razed and 1.5 million Kurds displaced, by former Iraq president Saddam Hussein. Two articles
in the index listed as "By A Western Reporter--Young Lady" have hand written the name, apparently, of the woman who wrote them.
Text in English. Paperback.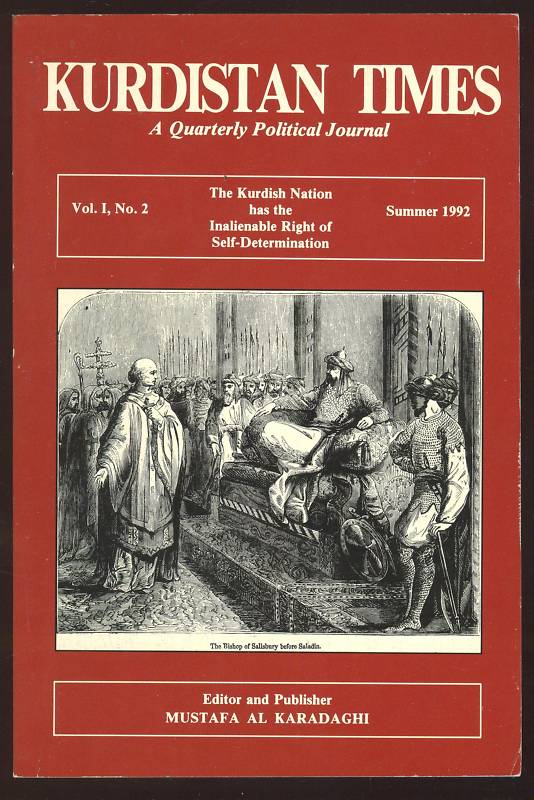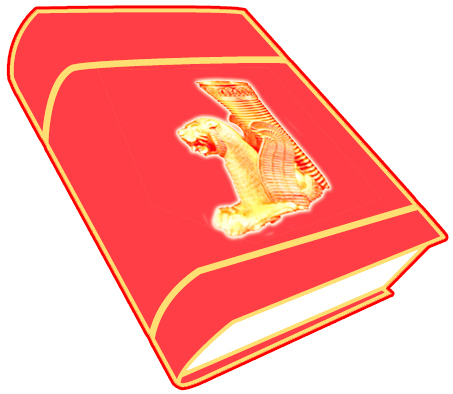 Foundation For Kurdish Library & Museum