KOMKUJÎ & TEVKUŞTINÊN LI SER KURD & KURDISTANÊ
Artık bir yılın takvim yaprakları kürdlerin uğradığı soykırım sayısına yetmiyor .. Kürdlerin Tarihinde HERGÜN bir soykırım günüdür.

Genocide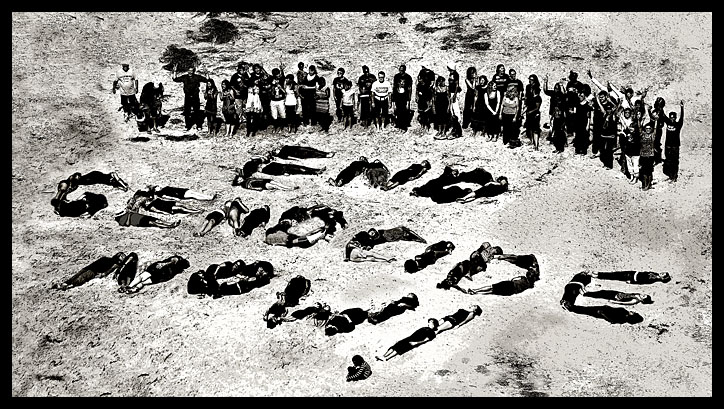 On the calendar leaves, there is hardly a day that has passed without the Kurdish genocide and Kurdish massacre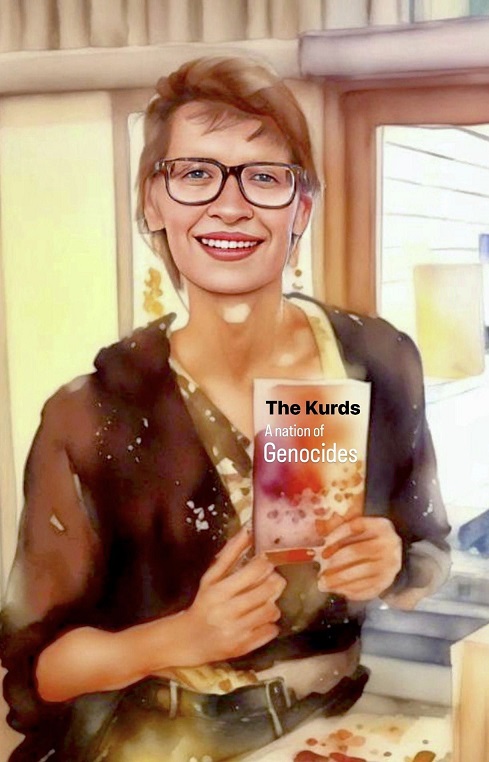 Den finske författaren och forskaren Kristiina Koivunen (9 juni 1959), som är specialiserad på kurdiska frågor och de flesta av hennes böcker handlar om kurderna och Kurdıstan

(Kürd halkını anlamış değerli bir insan finli yazar ve araştırmacı Kristiina Koivunen (9 juni 1959) 'in kitabı: Soykırımlar Ulusu Kürdler)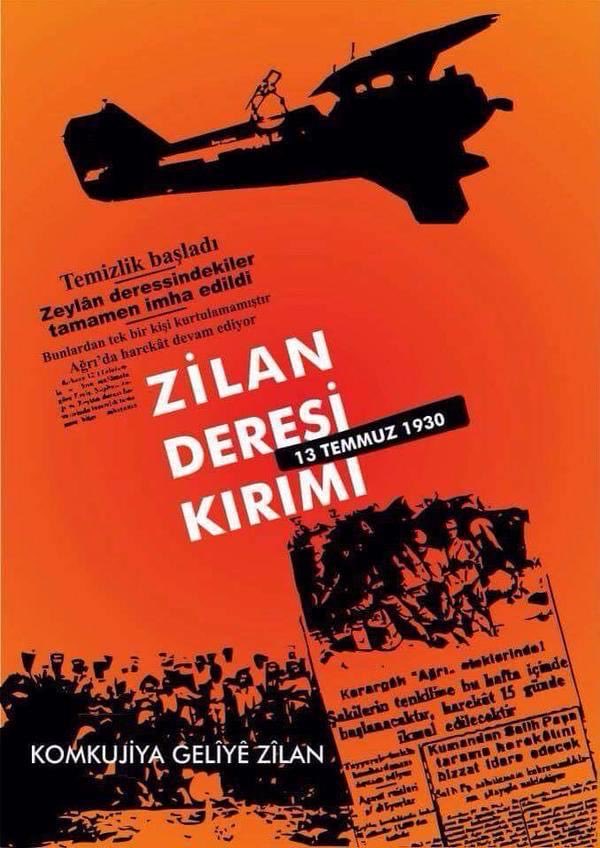 ZILAN GENOCIDE 13.07.1930 where the Islamo-Fascist ORK (Turk) Army murdered 10s thousands Kurdish civilians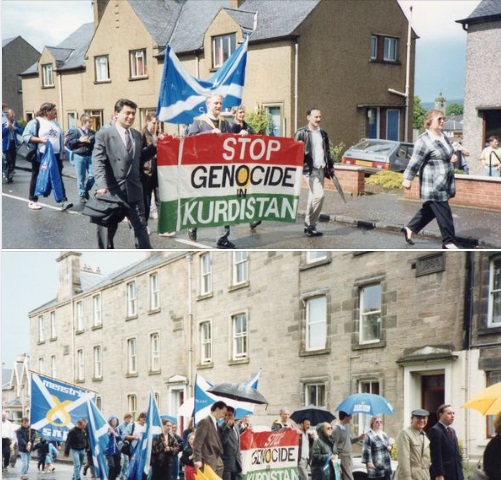 "Stop Genocide in Kurdistan!" 1991 Scotland
(Banner holder right side: Mahdi Kakei)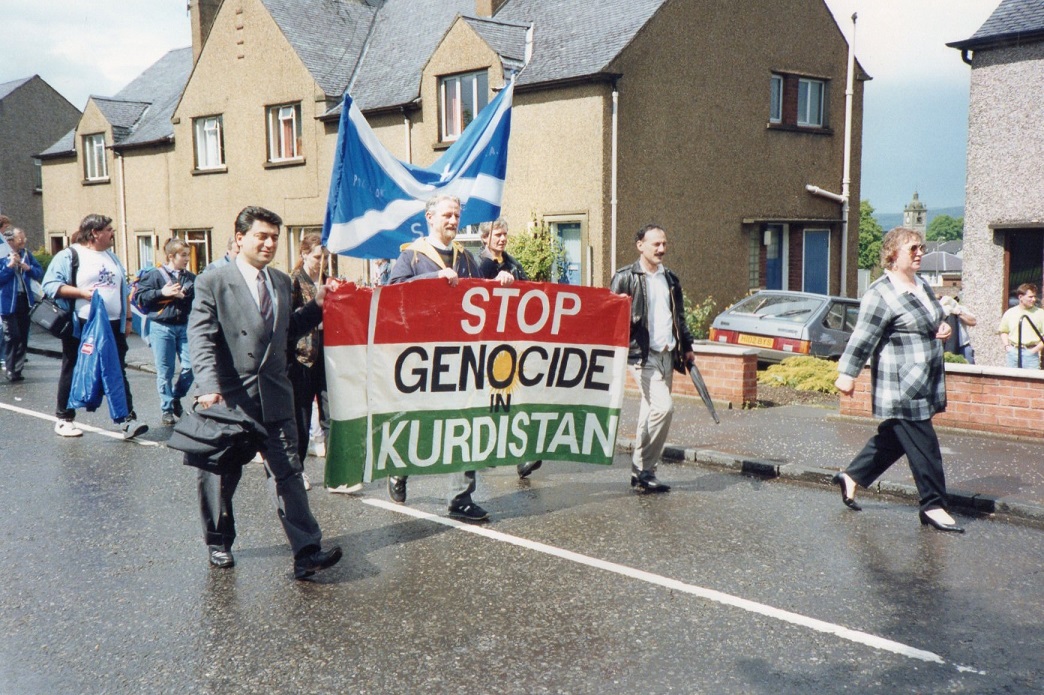 "Stop Genocide in Kurdistan!" 1991 Scotland
(Banner holder right side: Mahdi Kakei)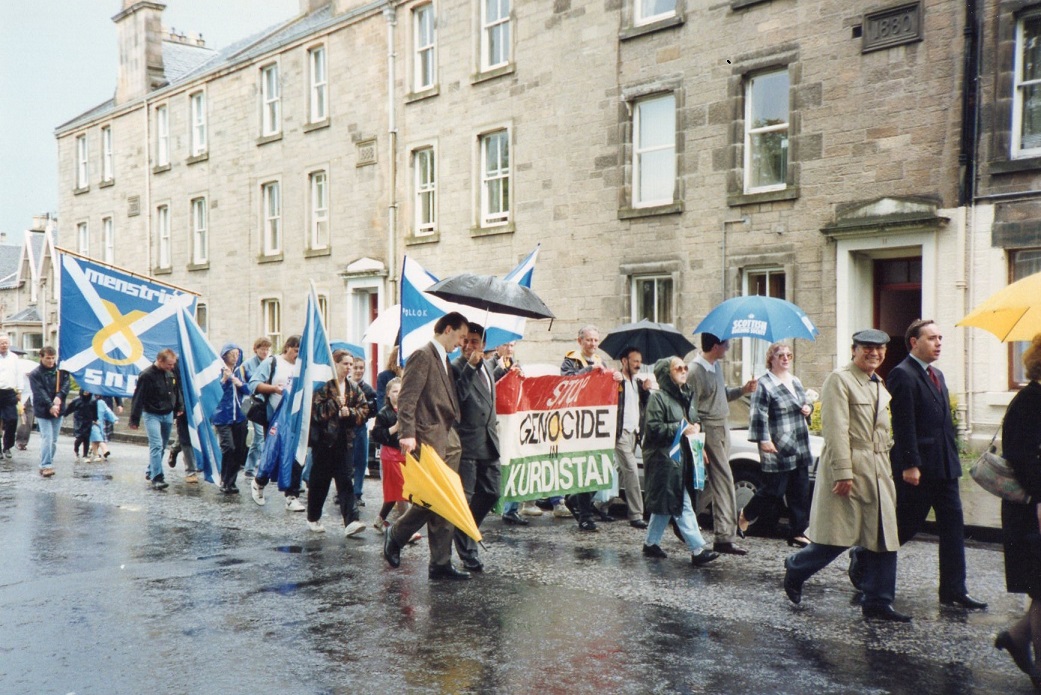 Uzun yıllardır biliniyor: KÜRDLERİN TORAKLARI KÜRDİSTAN, TOPYEKÜN YENMEK YUTULMAK isteniyor fevkalade yeraltı ve yerüstü zenginliğinden dolayı. Bölge devletlerinin hepsi ve dünya devletlerinden bazıları bu paylaşımda aktif bir rol oynuyor.

Bu önemli sebepten dolayı, kürd halkının özgürlüğüne karşı envai türlü set çekilmiştir. Neredeyse hiçbir devlet, hiçbir camia kürtlerin özgürlük çabalarını desteklemiyor bu yüzden. Kürdün kürdten başka dostu yoktur. Değerli ve tecrübeli kürd aydınlarının kürdlere dediklerı gibi, eğer bir olmazsanız bir-bir gidersiniz.

--- Heger hûn nebin yek, hûn ê herin yek bi yek! Cegerxwîn

- Êzdî kürdlerimiz, Kobanî kürdlerimiz üzerinde gerçekleştirilen büyük kürd göçü ve soykırımı, tarihin çok kısa bir zaman dilimi içerisinde vuku bulmuş en büyük bir göç ve soykırım harekatıdır. Buna rağmen, ne bir ermeni ve nede bir asuri ve nede bir süryani kurumu ve nede bunlardan herhangi bir şahsiyet, bu insanlık dışı suçu kınayan tek bir söz etmemişken, bizimkilerin yılda bir avazları çıktığı kadar "biz ermeniyiz, ben de Hrant'ım!" şeklinde bağırmaları veya asurilerin haklarını titizce ve samimice gözettiklerini haykırmaları kulağımıza eşek anırması şeklinde ulaşıyor. Kürdistan'da azınlık hakları büyük bir titizlikle gözetilmelidir ama kürdlere böyle pervazsızca düşmanlık edenleri de ayırt etmeyi de bilmek gerekir.


Hatta yurtdışı ermenileri, asurileri ve süryanilerin ekseriyeti kürdlerin kanını içseler bile doymayacak kadar çok kürdlerden nefret ediyorlar. Büyük katliamlardan kurtulup bugün yaşamalarının biricik nedeni de kürd halkının onları işgalci islamo faşist türk*arap kasapların elinden alarak saklayıp kurtarmalarıdır. Ama işte böyle NANKÖRDÜRLER. Bunlar kürdlerin özgürlük kurtuluş ve özgürlük mücadelesinde kürdlere karşı kendilerini kesen islamo-faşist türkleri ve arapları destekliyorlar! Çocuklarına kürdlerden nefret etmelerini öğretiyorlar. Yüzümüze karşı gülüyorlar ama arkamızda hakkımızda düşmanlık söylemleri yapıyorlar. Bunların eline geçen en küçük bir fırsatta kürdleri bir kaşık suda boğarlar.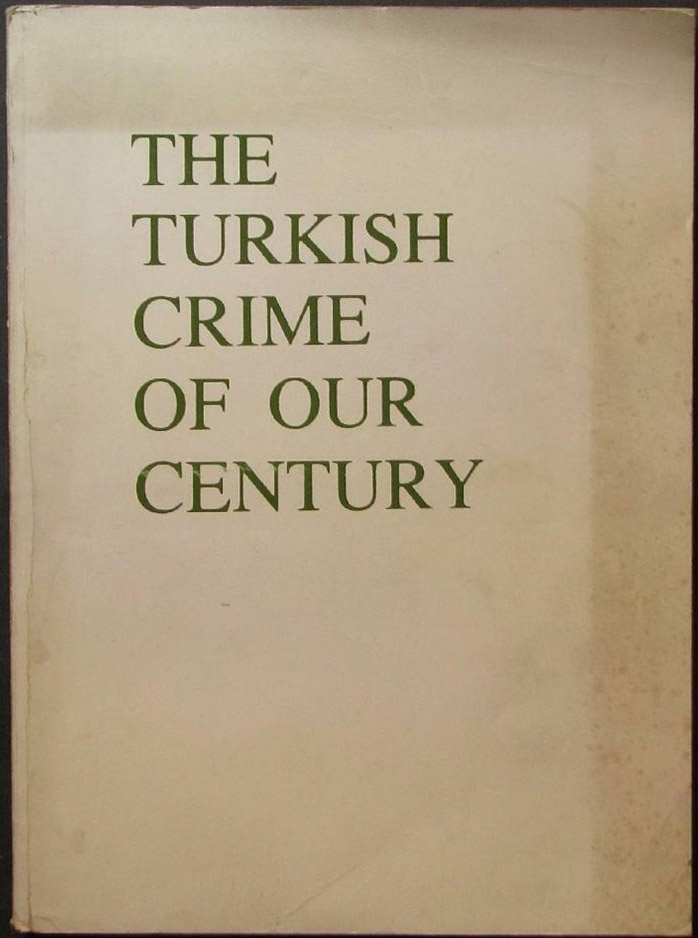 THE TURKISH CRIME OF OUR CENTURY, Published by Asia Minor Refugees Coordination Committee,
"DECLARATION of all enslaved nations of Turkey to the Public Opinion of mankind and every man of good will ...
The oppressed nationalities of Asia Minor KURDS, GREEKS, ARMENIANS, SYRIANS, CYPRIOTS ", [1982].
Text in English, French and German.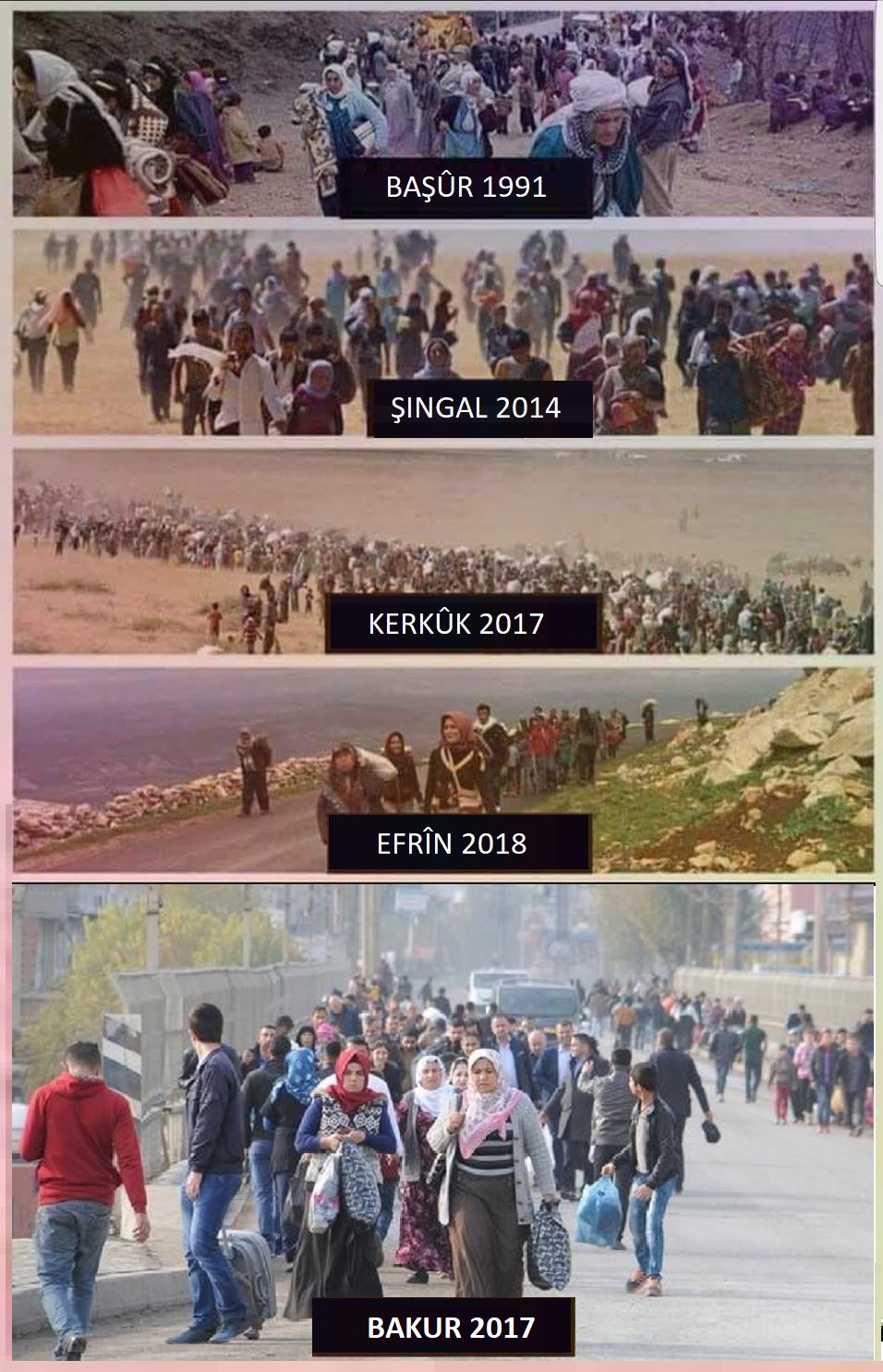 Ne yazık ki hala bu soykırım provalarının sonu gelmedi ÇÜNKÜ mevcut kürd liderler MÜCADELE ETMEYEREK kürdleri bundan da
DAHA FECİ akibetlere doğru götürüyor !! Bunun için hemen bu işbirlikçi hain liderleri başınızdan atın ama düşmanşlarınızın işine yarayacak eylemlerden sakınarak yapın bunu. Tıpkı bir cerrahın kanser tümörünü hasta vücuttan başarılı bir şekilde aldığı gibi ..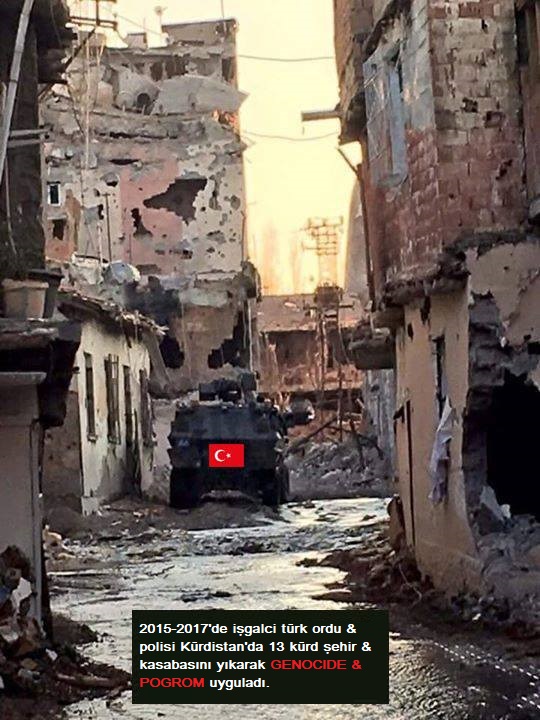 Some of the Turkish massacres in history:
"1876: 30,000 Bulgarians killed
1914-23: 700,000 Greeks killed
1914-23: 300,000 Syriac people killed
1914-23: 1.5 million Armenians killed
1921: 5000 Kurds killed
1925: 40,000 Kurds killed
1927-30: 47,000 Kurds killed
1930: 40,000 Kurds killed
1937: 70,000 Kurds killed
1937: 80 000:: Thousands more Kurdish dead from the state and nationalist forces
2016: - ... and still in Kurdistan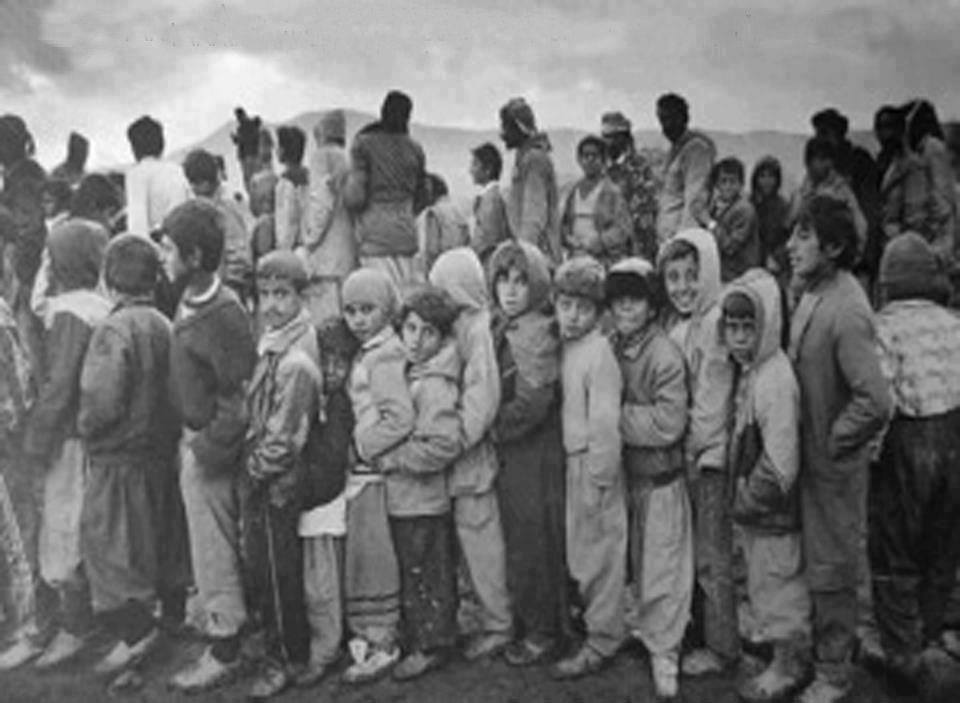 The most tragic smile! Halabja, 16 Marsch 1988

This line is neither entering into the school nor waiting to play line. The child's smile captured by the camera is one of the most tragic smile history can behold. These are the children waiting to be buried alive; there are 182 000 of them. It has been twenty five years since this picture; the ANFAL of April 14th 1984. On this day Saddam Hussein ordered the mess killing and genocide of Kurds in Southern Kurdistan. Many of these children are still beneath the mourning soil of Kurdistan and waiting to be found, but most fear looking for them, the pain might be unbearable.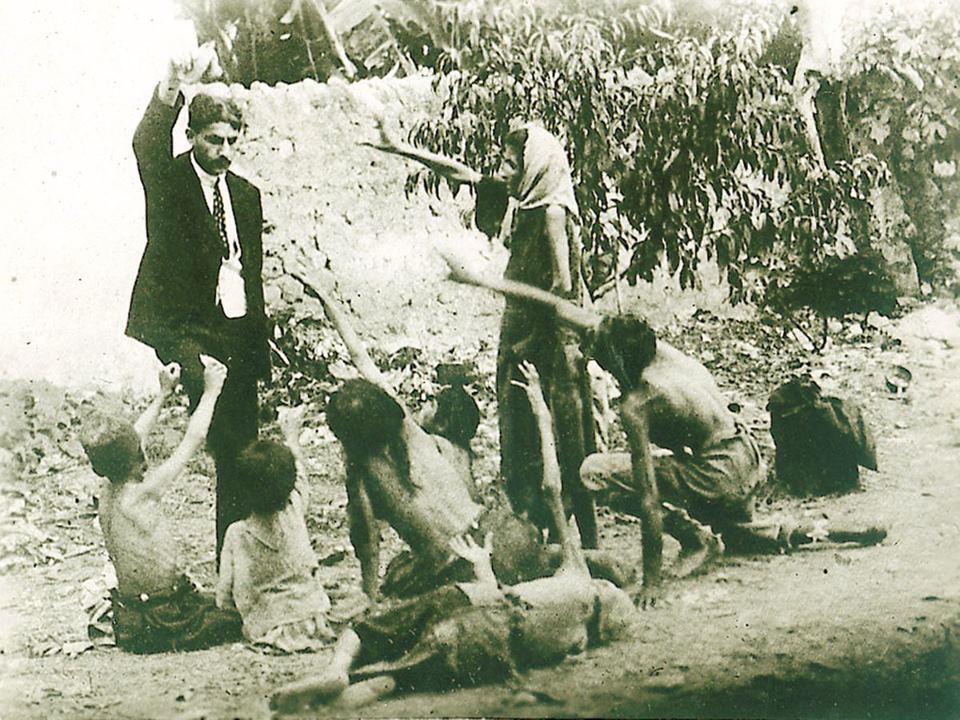 Islamo-Fascist Turkish cruelty-horror
.

ISLAMO-FASCIST TURKISH CRUELTY-HORROR
Date: 1938
Place: Dersim Northern Kurdistan
- The Islamo-Fascist Kemalist Turkish police chief of Dersim uses hunger as a weapon against the Kurdish children who survived after the great Tertele (genocide) made by the Turkish army in Dersim:
(I always say: the islamist Turks are modern dressed cannibals - Look at his tie and what he does)
Bilden: De kanibaliska turkiska islamistiska tjenstemän i moderna kläder torterar orfan barnen som överlevt det armeniska folkmordet.
Detta stora folkmord utfördes av islamistiska turkar.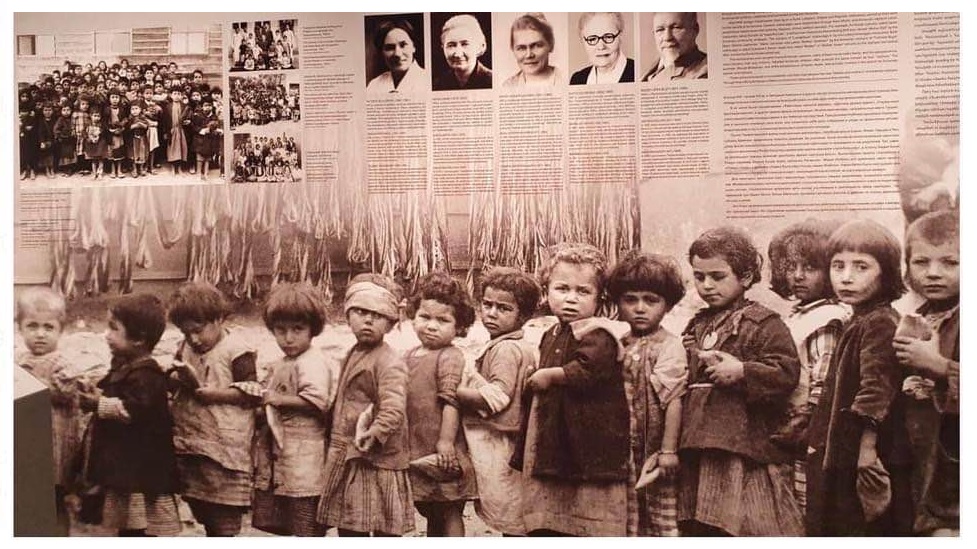 Devletler kendi mahkemelerinde kendini yargılamaz, yargılatmaz, cezalandırmaz.
Sivas, Maraş, Zilan, Dersim, Amed, Qileban, Newala Qasaba, Lice ve kürdlere karşı yapılmış tüm diğer katliamları, ancak Kürdistan mahkemelerinde yargılar ve uluslararası alana taşıyabilirsiniz. Çare Kürd Ulus Devleti
JUDGE ISLAMO-FASCIST TURK LEADERS
BOTH ANCIENT AND CONTEMPORARY TURK LEADERS ARE GUILTY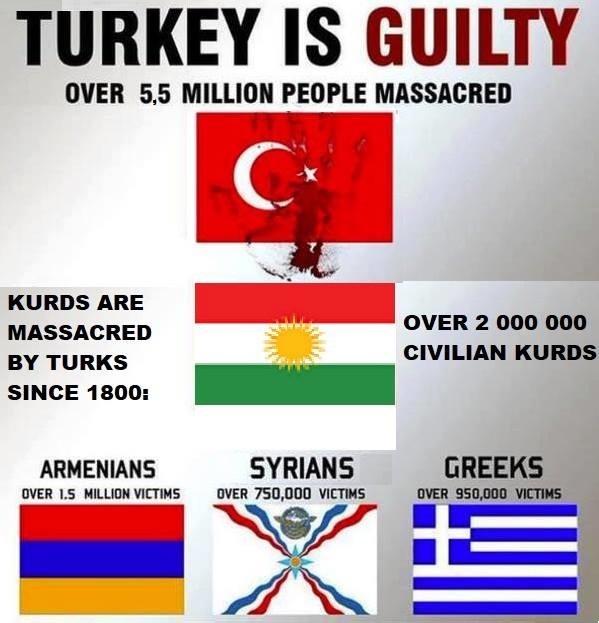 GENOCIDES COMMITTED BY THE INVADER-ISLAMIST TURKISH ARMY
IN KURDISTAN

>>Invader-Islamist Turks were here... Nothing is forgotten, nothing is forgiven.<<

>>Van tevkuştinên ku tirk bi me kirine, ne hatine jibîrkirin û ne jî bexişandin!<<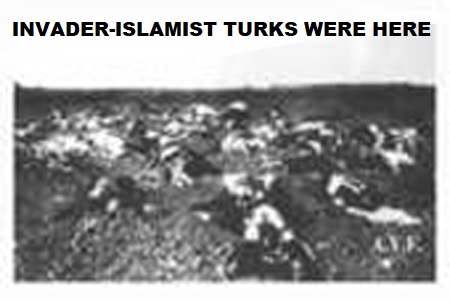 Kurdistan, Kurds 1915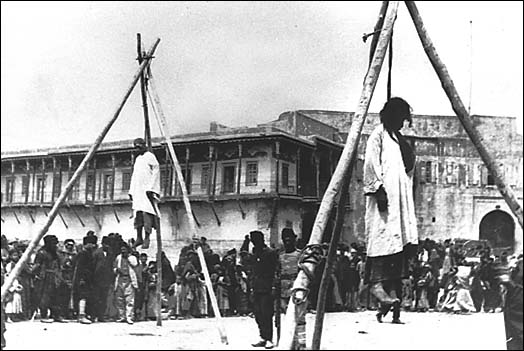 Executed Êzdî Kurds, Kurdistan, 1915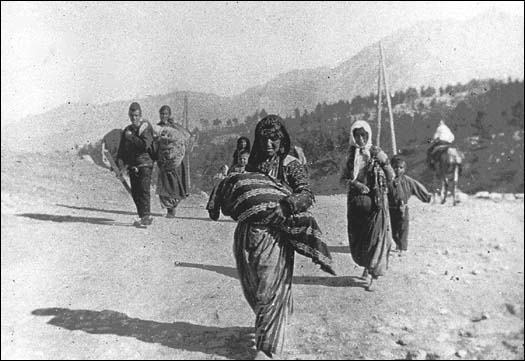 Armenian Deportees, 1915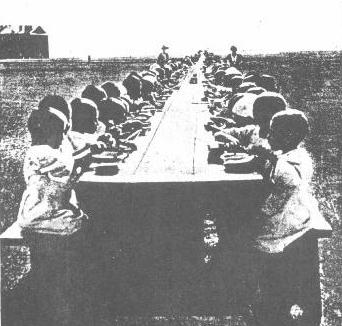 Orphans, 1915


Orphans, 1915
Turks deporting Armenians, destinations, 1915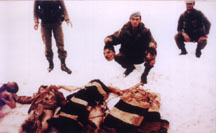 Turkish soldiers are beheading and desecrating bodies of Kurdish guerilla soldiers, 1996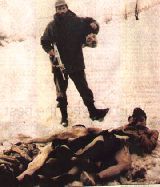 Turkish soldiers are beheading and desecrating bodies of Kurdish guerilla soldiers, 1996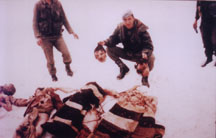 Turkish soldiers are beheading and desecrating bodies of Kurdish guerilla soldiers, 1996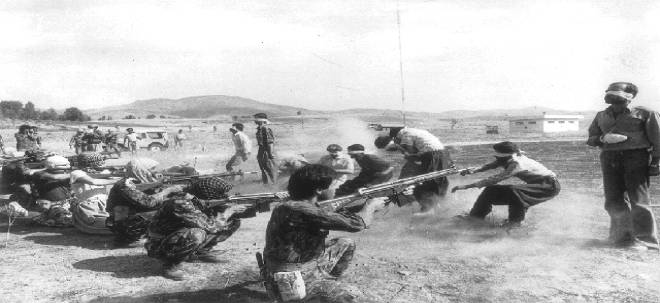 The photo of the year 1979 - Mujahedeen of Islamic Republic of Iran executing Kurds without a trial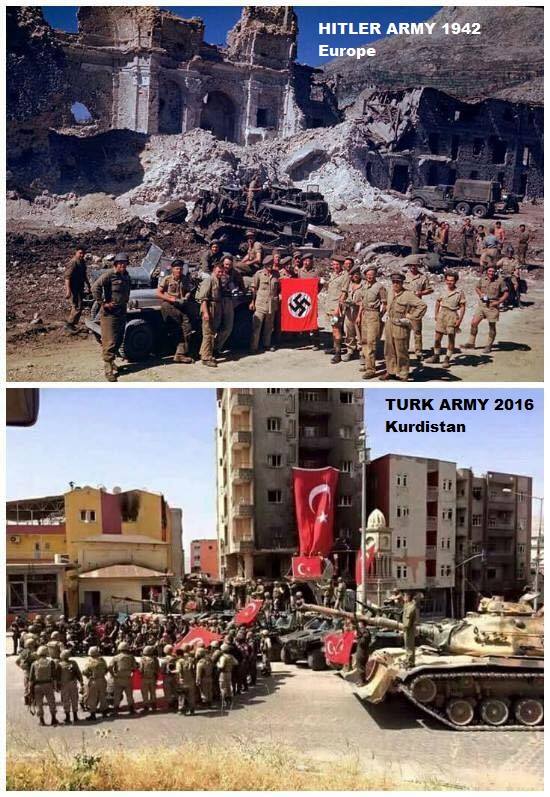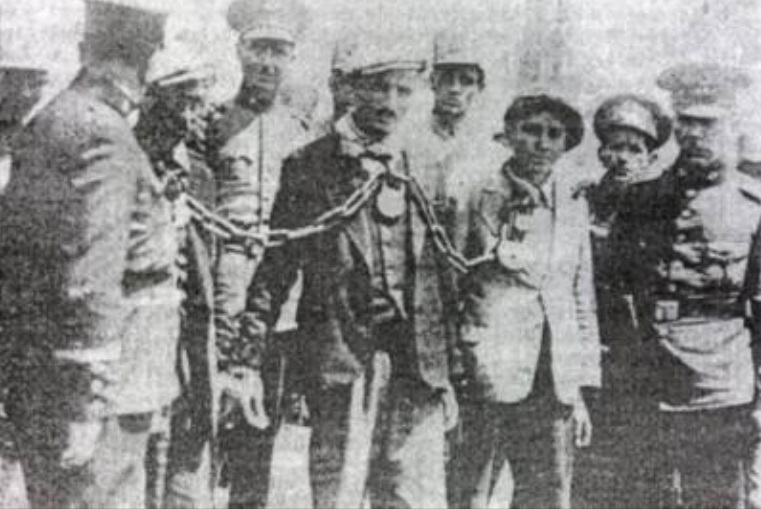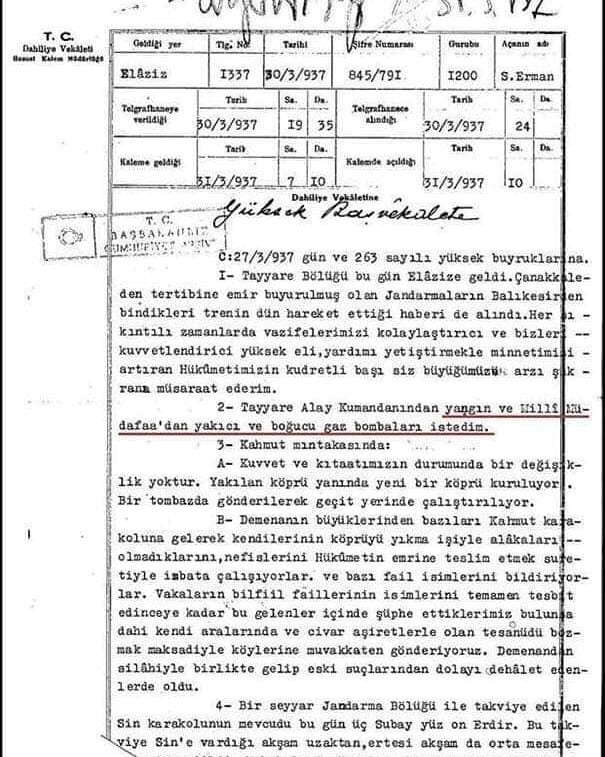 Turkey Use Gas To Genocide Civilian Kurds
Dersim'de binlerce insan zehirli veya ateşli silahlarla katledildi.

Mağaraya sığınan siviller, kimyasal gazlarla katledildi. (Bu katliam Hitler'e örnek oldu. Hitler türklere bakarak gaz odalarıyla sivilleri katletti)
Kimyasal gaz kullanımı türk devletinin resmi belgelerinde görlmektedir.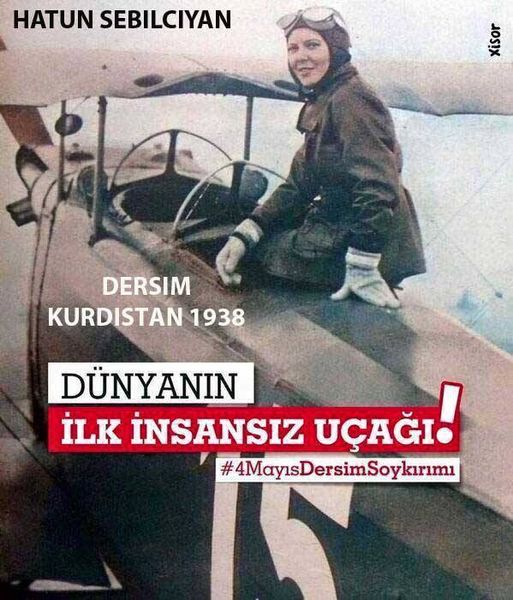 4 Mayıs 1937

Dersim'de kürd halkina yönelik soykırım harekatı başlatıldı. Onbinlerce insan zehirli veya ateşli silahlarla katledildi.

Mağaraya sığınan siviller, kimyasal gazlarla katledildi.

Kimyasal gaz kullanımı işgalci-katil türk devleti'nin resmi belgelerinde görülmektedir.
Dersimin Sabiha Gökçene bombalatılması, pîlot ihtiyacına binaen olmasa gerek .
Derin bir tarihsel anlam içeriyor .
10 binlerce ermeni, ermeni katliamı'nda Dersim'e sığınarak canını kurtarabiliyor .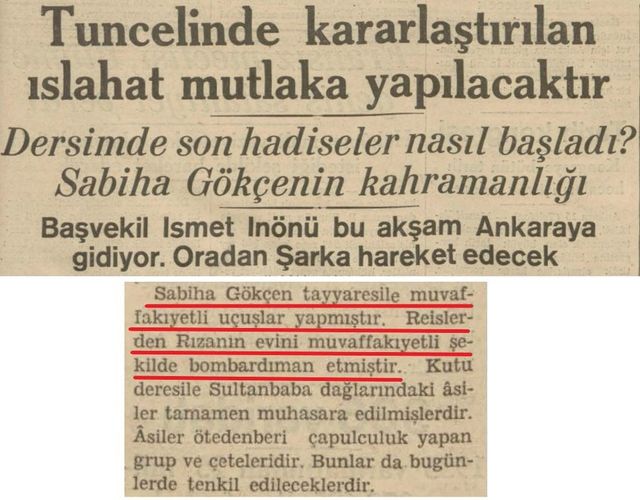 Ataturk xelata qehremaniyê dide Sabiha Gökçen ku mala Seyîd Riza jî bombeberan kiriye.
(Rojnameya Akşam, 16ê Hezîranê 1937)




Kürdlerin büyük katili işgalci diktatör faşist Mustafa Kemal Atatürk'ün 1. no'lu kürd katili olduğunu kürd halkı biliyor.
İşgalci-Katil türk ırk-devleti liderlerinin de bu gerçeği itiraf ettiğini burada tarihe not düşüyoruz: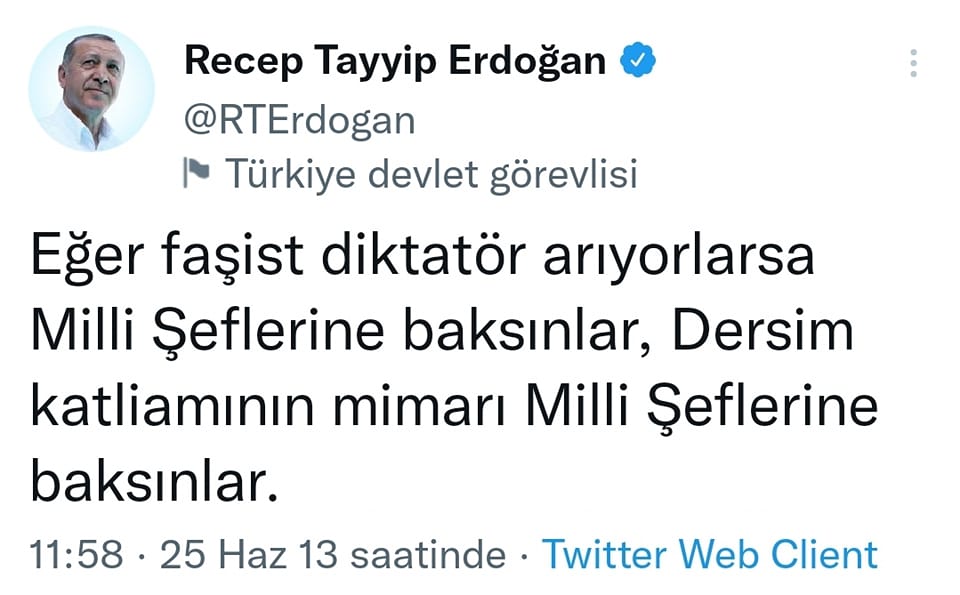 Bu gerçeği bu netlikte Kürd lider ve siyasetçilerinden de duymak istiyoruz.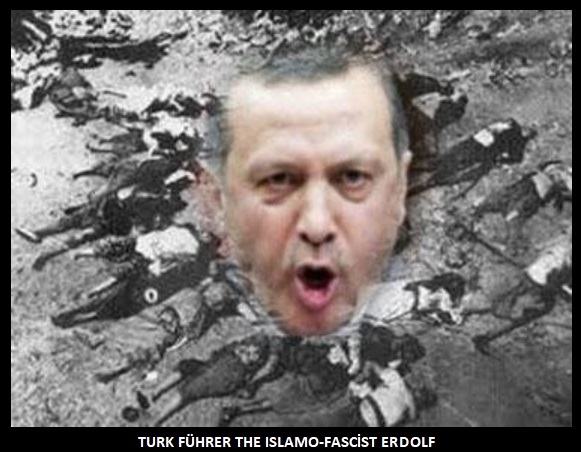 Turk Führer Erdolf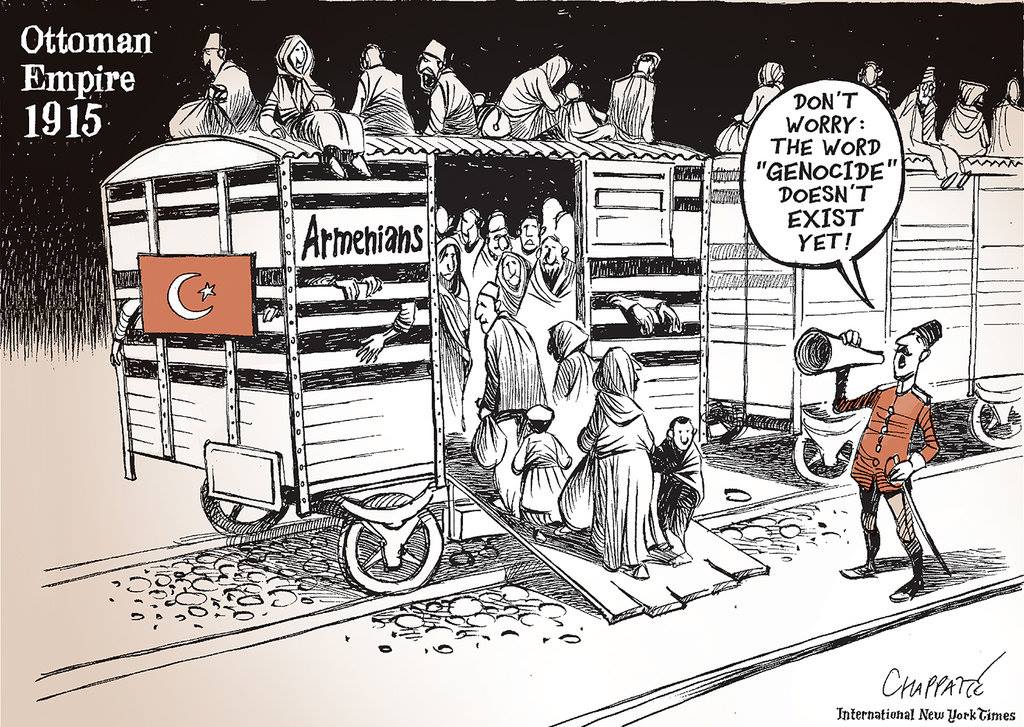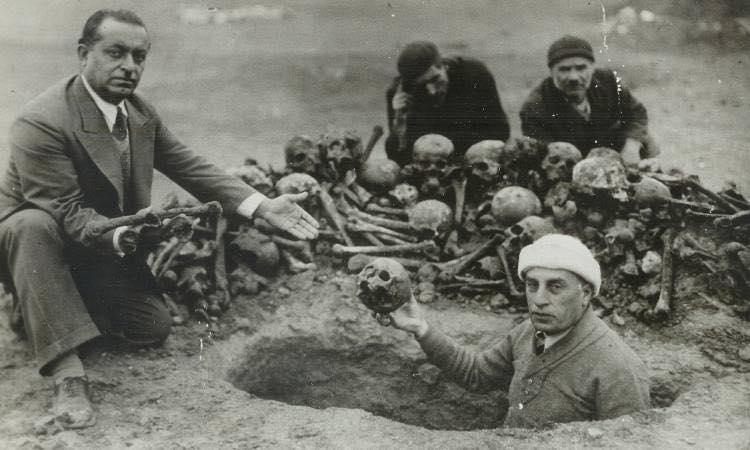 Islamo-Fascist Turks murdered many many Kurdish and Armenian civilians
Genocide - 18 Years Before The Nazi Takeover


April 24th marks the anniversary of the Armenian genocide by the Turks. 108 years ago, on direct orders by the Turkish Minister of the Interior Talaat Pasha, 270 prominent Armenians were arrested in Istanbul. Historians have called the arrest of the Armenian intellectuals and the subsequent executions "a decapitation strike" aimed at eliminating all Armenians with leadership qualities. Following the elimination of the Armenian leadership, the Turks made the entire country into a KILLING FIELD for the Armenians and other Christians, killing 1.500.000 Christians.

Many renowned historians and experts on crimes against humanity have concluded, before the Armenian genocide, no crimes against humanity of such a magnitude had ever been committed in the history of mankind. Henry Morgenthau, American Jewish ambassador to Turkey (1913 – 1916), wrote: "I am confident that the whole history of the human race contains no such horrible episode as this. The great massacres and persecutions of the past seem almost insignificant when compared with the sufferings of the Armenian race in 1915."
The Turkish crimes against humanity did not stop with the Armenian Genocide. In order to realize the ultimate Turkish goal of creating a nation of "racially pure Turks", the Turks killed hundreds of thousands of Pontic Greeks between 1913 to 1922. In 1922, they burned Smyrna, Izmir, and, by many accounts, killed tens of thousands of Greeks. In Maj 1937, 50.000 Turkish soldiers, on direct order from Ataturk, killed 70.000 Kurds in Dersim, many burned alive in caves.

Hitler and the Nazis gleaned lessons from the Armenian genocide that they then applied to their own efforts to extirpate Jews. Hitler, knowing the Armenian genocide very well, in his infamous "Obersalzberg Speech", given a week before the German invasion of Poland on 22 August 1939, told, among other things, his generals: "…WHO, AFTER ALL, SPEAKS TODAY OF THE

ANNIHILATION OF THE ARMENIANS?"

A hundred and eight years after the Armenian genocide, most Western democracies have sadly not recognized the Turkish crimes against humanity. That is the main reason why the Turks have been able to continuously for more than hundred years commit crimes against humanity, war crimes, atrocities and violations of human rights with impunity.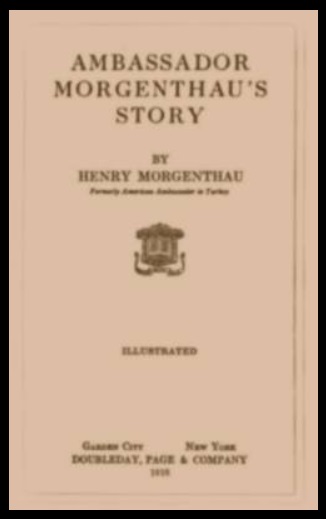 Armenian President Armen Sarkisyan
Thanked the Kurdish families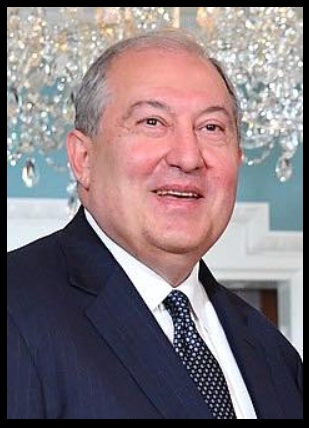 Armenian President: Kurds are our brothers in tragedies.

(NOTICE: Kurds rescued all Christians of Middle East from Islam's bloody sword but almost all Christians of Middle East
they are still pro-turkish and like the killer state of Turkey. This is just like the calf licking its butcher's knife.)
Armenian President: Kurds are our brothers in tragedies.
6/7/2020

Armenian President Armen Sarkisyan thanked the Kurdish families who sheltered the Armenians and assisted them during the campaign of the Armenian genocide at the hands of the young Turkish government in the period 1915-1923, describing them as "our brothers in tragedies."

In a lengthy interview with the Egyptian newspaper Al-Ahram, Armenian President Armen Sarkisyan recounted the historical events of the genocide campaign launched by Turkey against the Armenians, and said: "It has been more than a century since the heinous crime committed against humanity and civilization between 1915-1923, but The consequences of that crime still exist to this day and hinder the natural development of Armenia. "
The Armenian President said that the mass massacres against the Armenians in Ottoman Turkey began in the years 1894-1896, and they claimed the lives of 300,000 Armenians, not by default, stressing that the Kurds, Arabs and others are brothers to the Armenians in these Ottoman tragedies and atrocities.
Sarkisian stated that regarding the "genocide incident and its implementation mechanisms, many eyewitnesses, diplomats and military personnel, military doctors, missionaries, politicians, the international media, and others, left undeniable testimonies about genocide and the means of its implementation." He pointed out its causes, including that: "It should have been That the Armenian question raised in the San Stefano and Berlin conferences in 1878 reach its logical conclusion by reaffirming Armenian sovereignty over the historical lands of Armenia, and laying a basis for Armenia's independence later. "

And he added: "This is what angered the Turkish Sultanate and then the Turkish Republic, because in the event of independence of Armenia, the strategic importance part of the body of the empire, which would cut the Turks towards the Caucasus and the countries of Central Asia, would have been cut off."
Sarkisian added: "Then the girl's government in Turkey benefited from the circumstances of World War I and launched between 1915 and 1916 the plan to exterminate the Armenians in Turkey, by carrying out mass and unprecedented deportations, violence and killings. On May 24, 1915 Russia, France and Great Britain made a joint statement Describing what happened as "a crime against humanity and civilization", and in 1944, Raphael Lemkin inserted the term "genocide" in international law on the basis of the Armenian genocide in 1915.

Regarding the human losses caused by the Armenian genocide, the Armenian president said: "The loss of a million and a half million people mainly affected the multiplication of the Armenian people, so our population should have been under normal circumstances today, not only between 10-12 million, but on Least twice that. "

The issue of the Armenians in the days of the Ottoman Empire and the events that took place at the time, which he described as "genocide", is still the subject of controversy at the international level, where the countries considered "genocide" while others refused.

The Armenian President speaks about his country's insistence on the need to acknowledge the massacres of the Armenians as genocide and says: "According to my deep conviction, the recognition of the Armenian genocide is not limited to the Armenians only, but is in the first place a matter of attitude towards human values, and for the non-repetition of this evil."

Although Armenian historians and Armenian personalities accuse the Kurds of participating in the implementation of the Armenian genocide by order of the Ottoman authorities, the Armenian President said: "We thank our brothers in the tragedies - the Greeks, Syriac Assyrians, Jews, and Yazidis, as well as the Arab and Turkish and Kurdish personalities and families who put their lives and safety at risk, and they Lend a hand during the difficult massacres of the afflicted Armenians, and saved many of them. "
Armen Sarkisian, who assumed the presidency of the Republic of Armenia in 2018, said: "We appreciate all countries and organizations that have recognized the Armenian genocide and express our thanks and gratitude to them. We also thank those countries that have opened their doors to these disaster survivors and given them refuge after the genocide."
More than 40 governments and parliament have recognized the Armenian genocide so far, the most important of which was the European Union's recognition of it as a "genocide", which led to major diplomatic problems between Turkey and the European Union.

On April 24 of every year, the Armenian people commemorate the annihilation of a million and a half million Armenians in 1915, who were victims of the scheme of liquidation, forced displacement, massacres, famine and diseases during the First World War in the Ottoman Empire, by the girl government of Turkey.

The massacres of Armenians were defined as genocide by a number of international organizations, including the United Nations, the European Parliament, the European Council, the World Council of Churches, and the International Human Rights Organization.

In 2007, 35 Nobel Prize winning figures signed a memorandum describing the massacres of Armenians as "genocide."
ARMENIAN PRESIDENT: KURDS SAVED US DURING THE ARMENIAN GENOCIDE 1915
(Not only 1915, Kurds protected and saved Armenians from the proevious Armenian genocides which Ottomans did 1850, 1890)
AMÛD

CIZÎR

DÊRSIM -Tertele

EFRÎN

ENFAL
GELİYÊ ZÎLAN

HELEBCE

HEWLÊR

MEREŞ

QAMIŞLO

ROBOSKİ
ROJHILAT - 1979-2020

SERÊ KANIYÊ

SEYID RIZA

SÊWAZ

SÛR (Diyarbekrê)
SOKAK İNFAZLARI - EXECUTINGS ON THE STREETS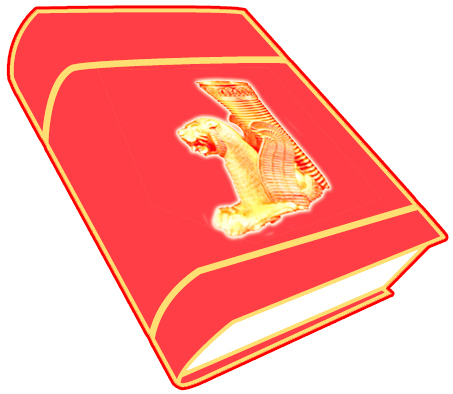 Foundation For Kurdish Library & Museum