SOKAK İNFAZLARI
Kürdistan'da Sömürgeci Vahşetten Kesitler
Turkish Para Military Islamist Forces Killing Women
in Rojava (Western Kurdistan)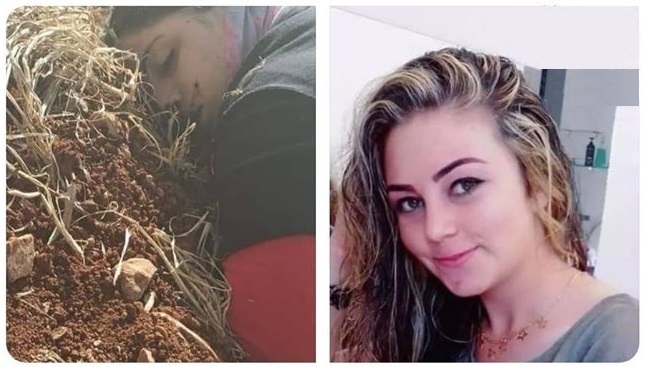 EFRIN IS BLEEDING
Turkish Para Militar Forces kidnapping Kurdish women and then demanding their families a large amount of ransom from their familes.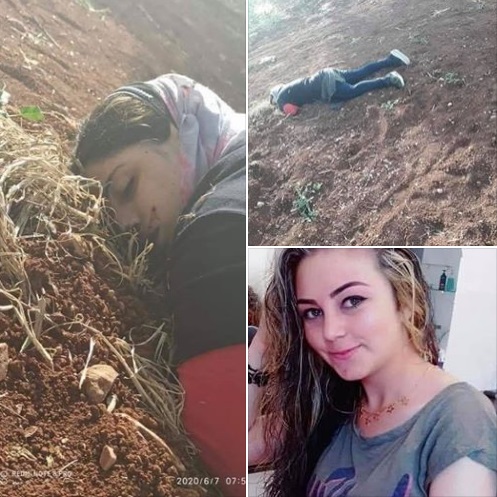 A 16-year-old Kurdish girl, Melek Nebih Xelîl Cuma, was kidnapped on 23.05.2020 in Efrîn by the Turkish para military gangs
of Sultan Murad and killed She was found near the village of Firzi 07-06-2020. .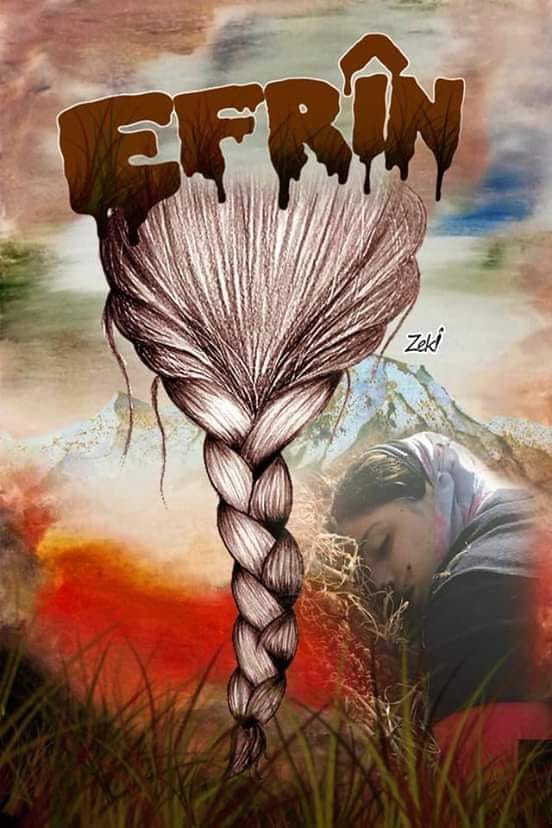 Keça kurd Melek Nebîh Xelîl Cuma ya ku 16 salî bû, li roja 23.05.2020 ji alîyê çeteyên Siltan Murad ve ji Efrînê hatibû revandin.
Ji aliyê van çekdarên terorîstên îslamî ve yên ku ji bo dewleta tirk dixebitin, hate qetilkirin. Laşê keça me, îro li nêzîkî gundê Firêziyê yê Ezazê hate dîtin.

Dijmin li welatê me mafê jîyanê nade zarok, keç, jin, pîr û kalên me û welatê me li me kiriye zîndan.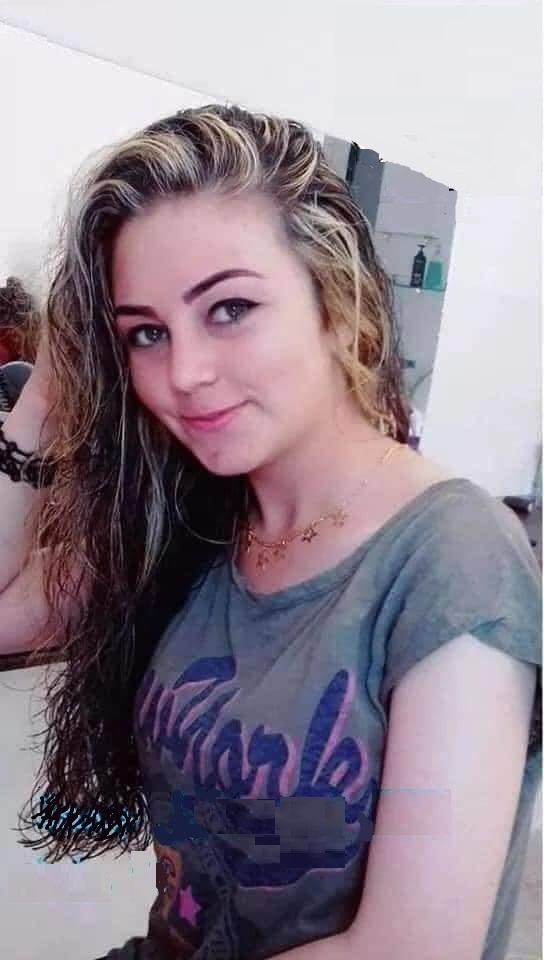 ______________________________________________________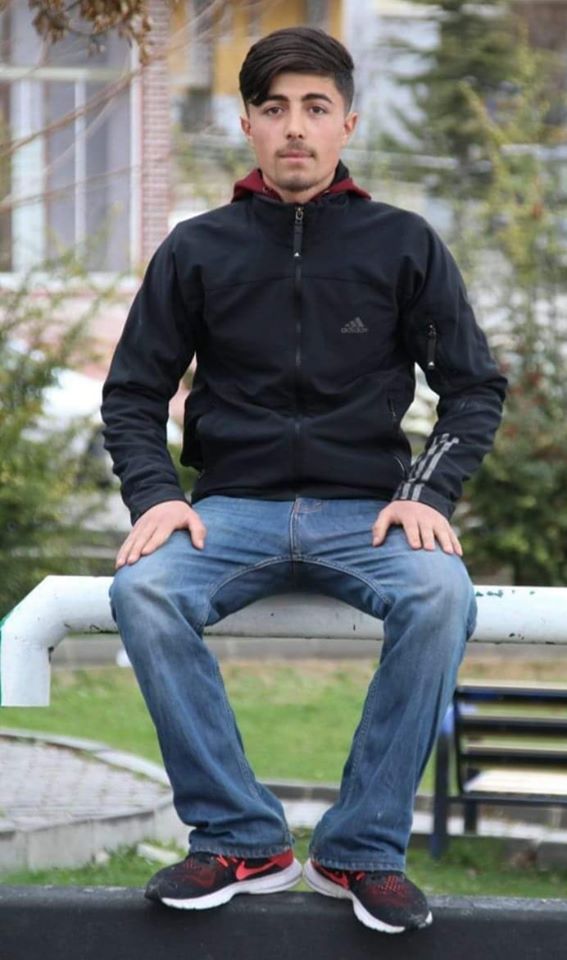 Barış Çakan, 20 killed by knife in the Turkish metropol Ankara for listening Kurdish music 30th May 2020

Kurdish man in Turkey allegedly killed for listening to Kurdish music
A 20-year-old Kurdish man was allegedly killed in Ankara on Sunday by three men for listening to Kurdish music at a park.
Bariş Çakan was originally from the predominantly-Kurdish southeastern town of Patnos, Ağri but was living in Ankara.
Rosa Burç, a Ph.D. researcher at the Center on Social Movement Studies (COSMOS) at Scuola Normale Superiore in Florence, Italy, said the murder was a result of Çakan "listening to Kurdish music" at a park.
Burç wrote on Twitter that three men passed by the 20-year-old's home, "got disturbed by the Kurdish music, and stabbed him to death."
"This is how precarious Kurdish lives are. Suffocating," she added.
According to reports, the three suspects were carrying identity cards from Yozgat, Kirikkale, and Tokat.
Çakan's family said he was attacked because he was listening to Kurdish music.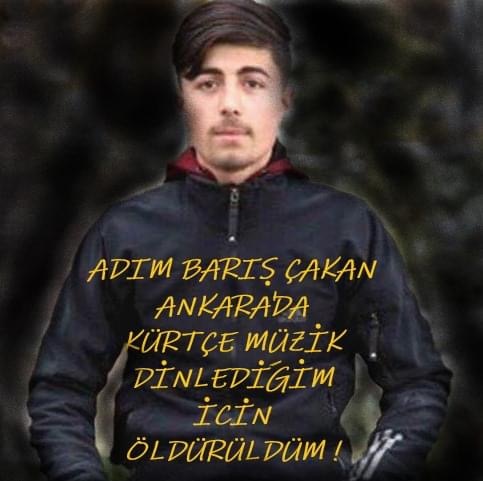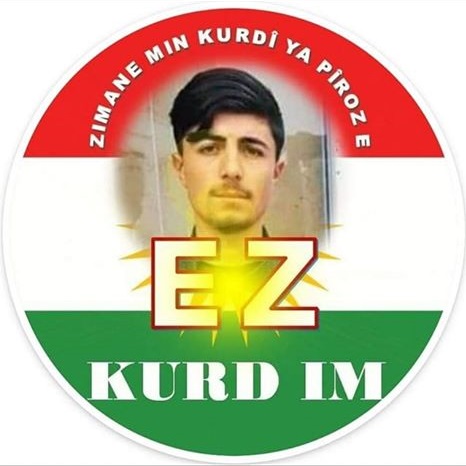 Kürtçe Müzik Dinleyen Genç Bıçaklanarak Öldürüldü
Ankara Etimesgut ilçesi Alsancak Mahallesi'nde akşam saat 22.30'da Ağrı Patnos'lu Barış Çakan (20) Kürtçe müzik dinlediği
için kalbinden bıçaklanarak öldürüldü. (Basın'dan).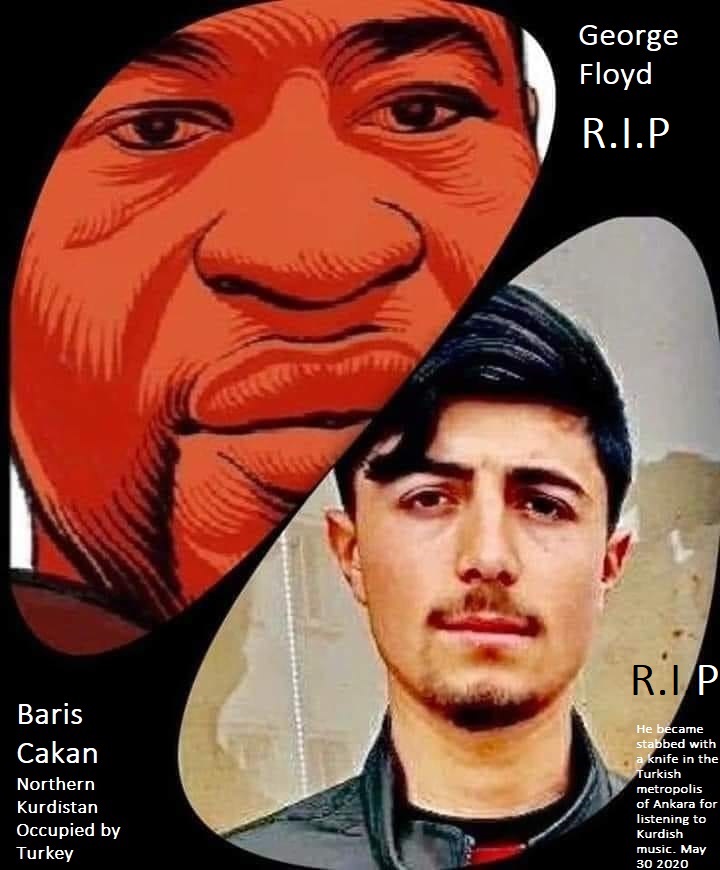 ______________________________________________________
Bav û kur l i Adapazari'yê bo axiftina kurdî hatin kuştin, 2019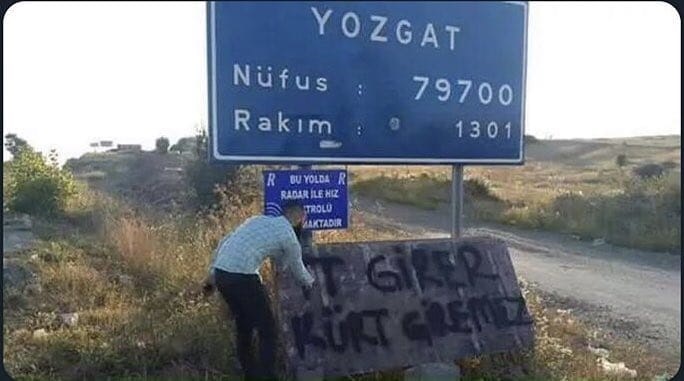 Racist Turkish City Yozgat: "Dog can enter but not a Kurd"
SOKAK İNFAZLARI - EXECUTINGS ON THE STREETS
KURDİSTAN'DA SÖMÜRGECİ SOYKIRIM & KATLİAMLAR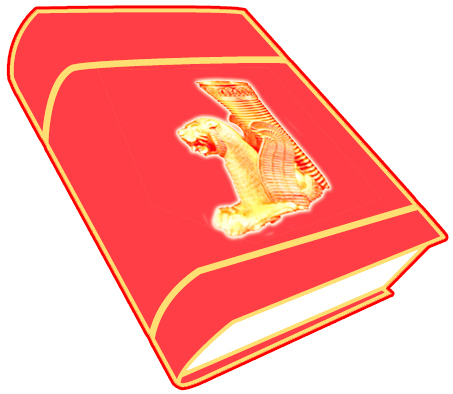 Foundation For Kurdish Library & Museum