KURDISH DIGITAL REGISTER
For Kurdology - Research & Science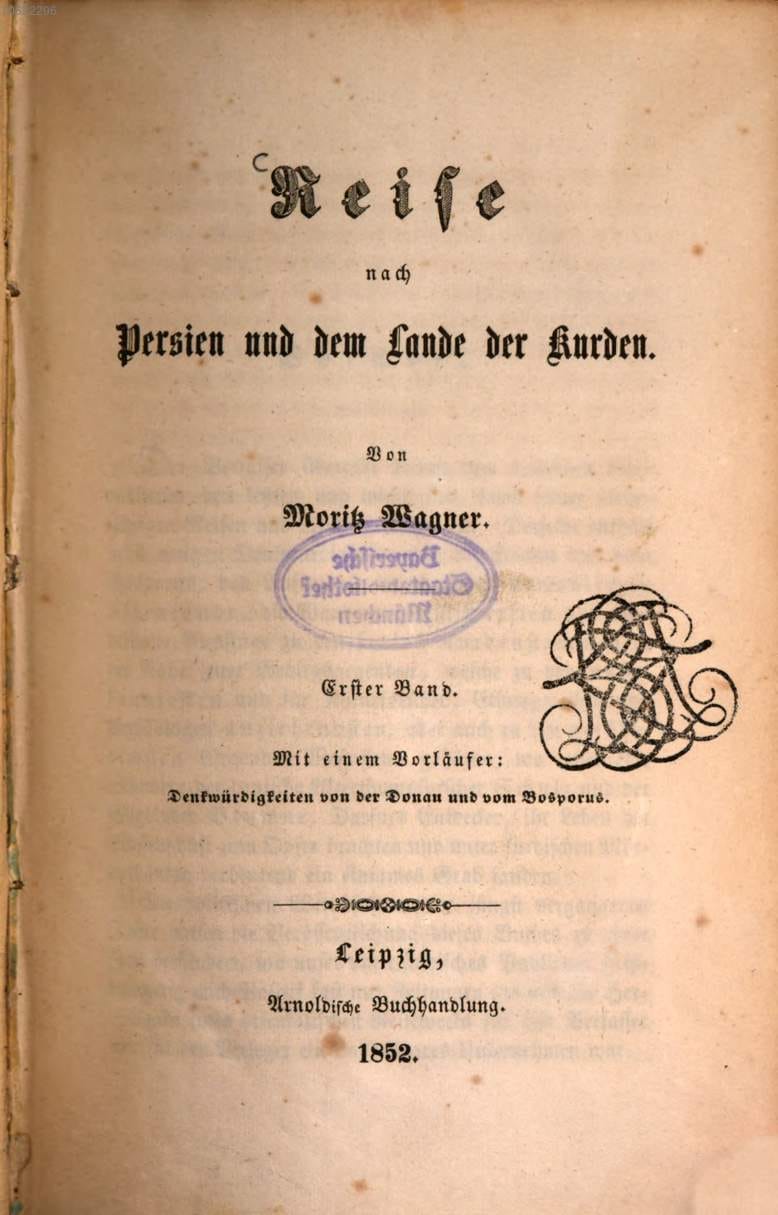 Reise nach Persien und dem Lande der Kurden. 1852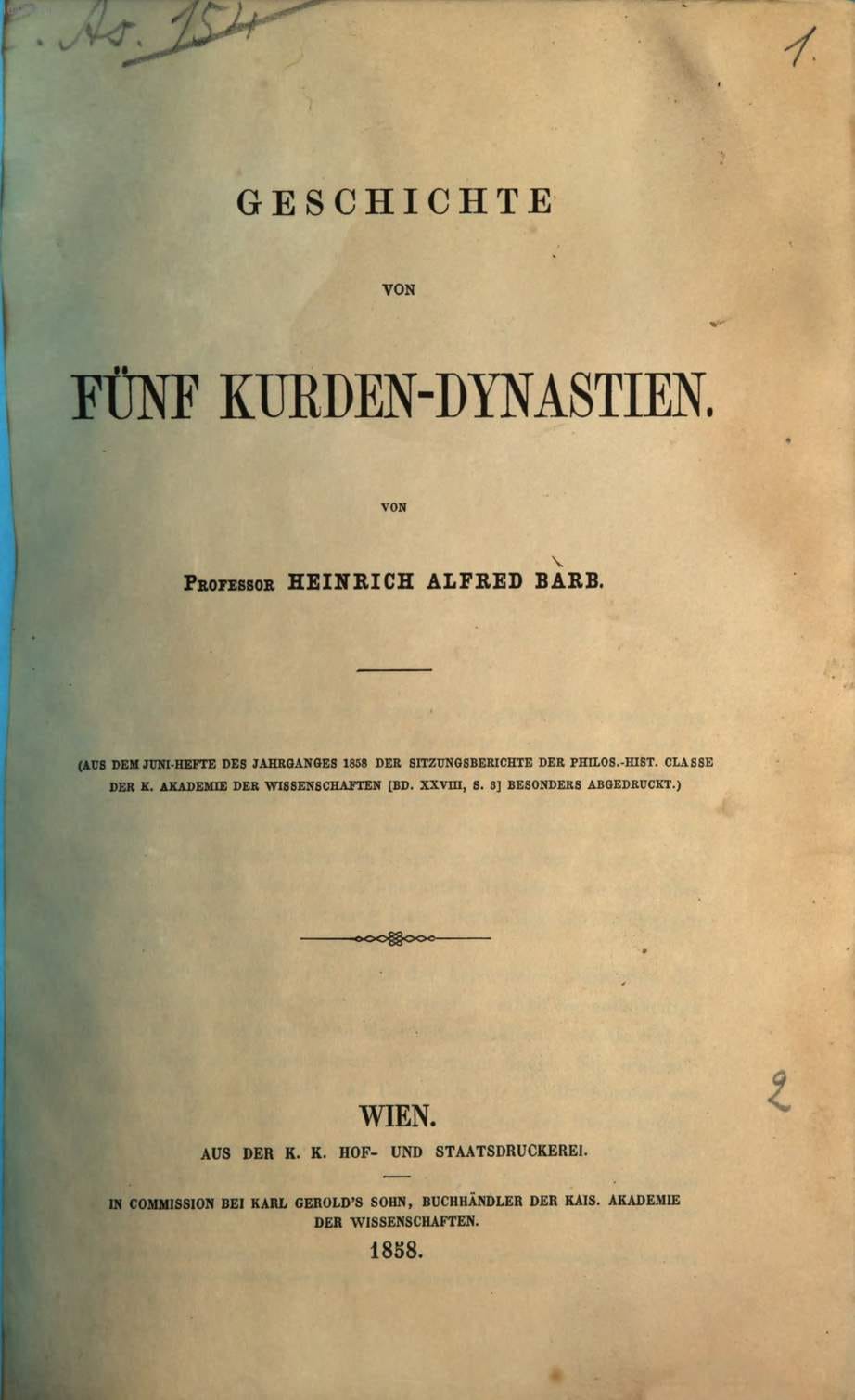 Geschichte von fünf Kurden-Dynastien
München, Bayerische Staatsbibliothek
1858
A GARDEN TO THE EASTWARD
by Harold Lamb
KURDISTAN LOST WORLD

Novel 1947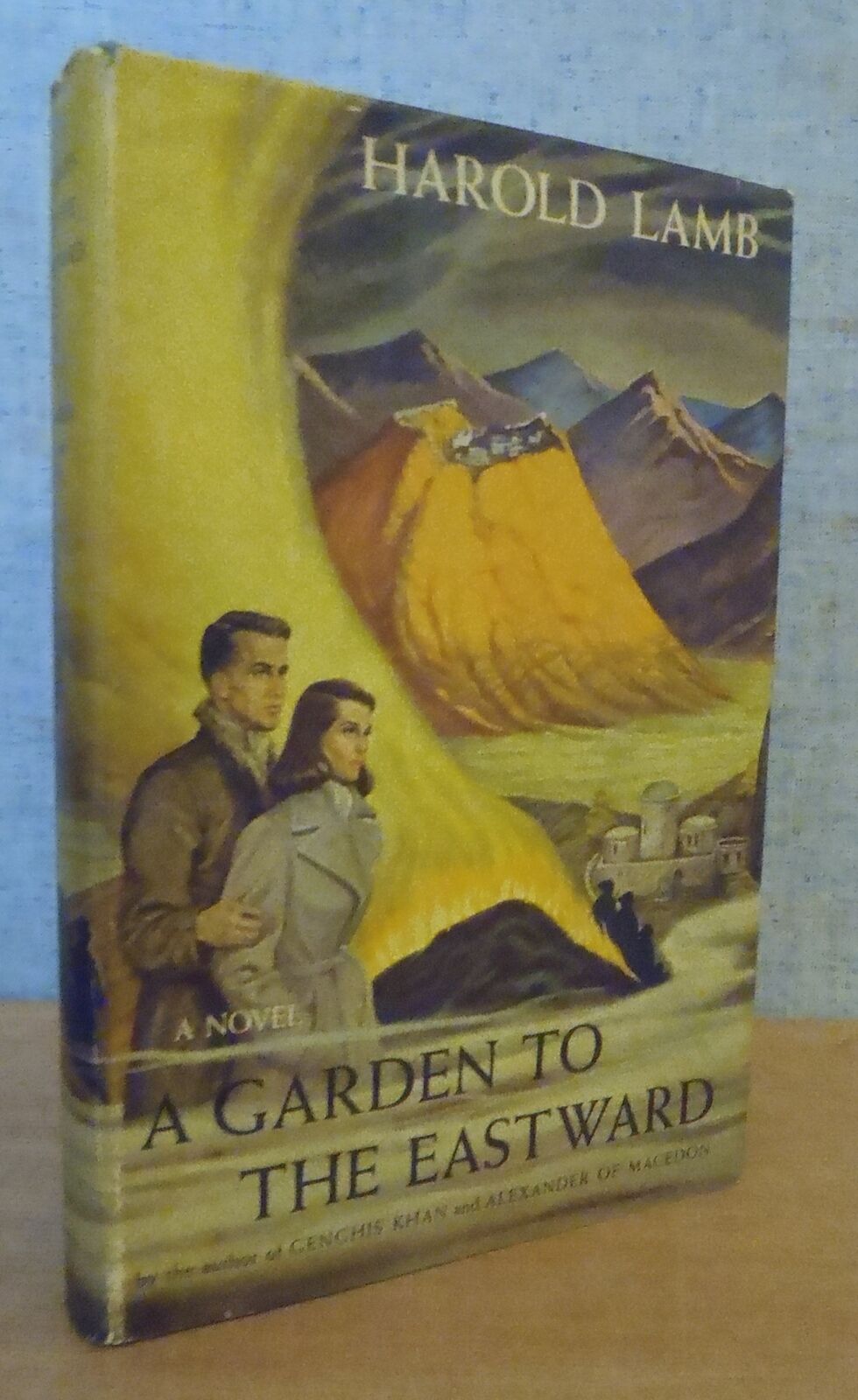 POB#53684
TITLE:
A Garden to the Eastward
AUTHOR:
Harold Lamb
PUBLISHER:
New York: Doubleday & Company
.
Harold Albert Lamb (September 1, 1892 – April 9, 1962) was an American historian, screenwriter, short story writer, and novelist. Primarily known for historical novels in the Crusader and Cossack series. A Garden to the Eastward features a hidden tribe living in a volcano in Kurdistan.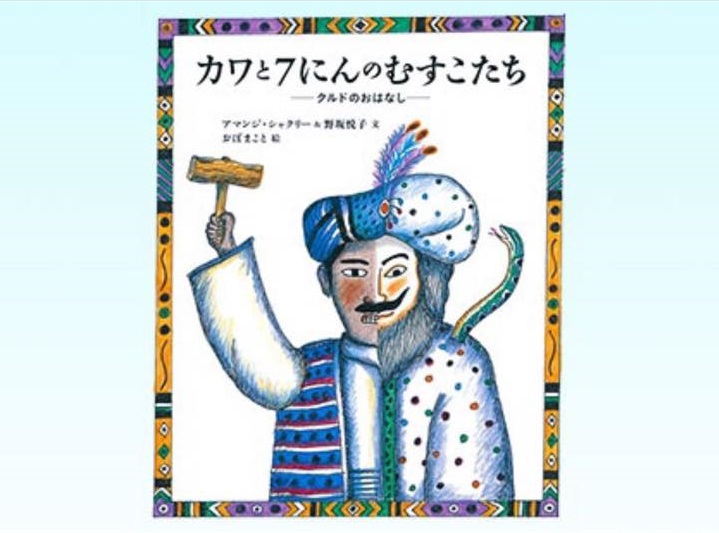 Kawa ve 7 oðlu, Kürtlerin hikayesi



2015 yýlýnda Etsuko Nosaka (
) ve Armanc Shakeli tarafýndan yazýlan Newroz destanýný konu alan ilkokul çocuklarý için yazýlmýþ resimli hikayedir.
(Vakkas Çolak)
A JOURNEY FROM LONDON TO PERSEPOLIS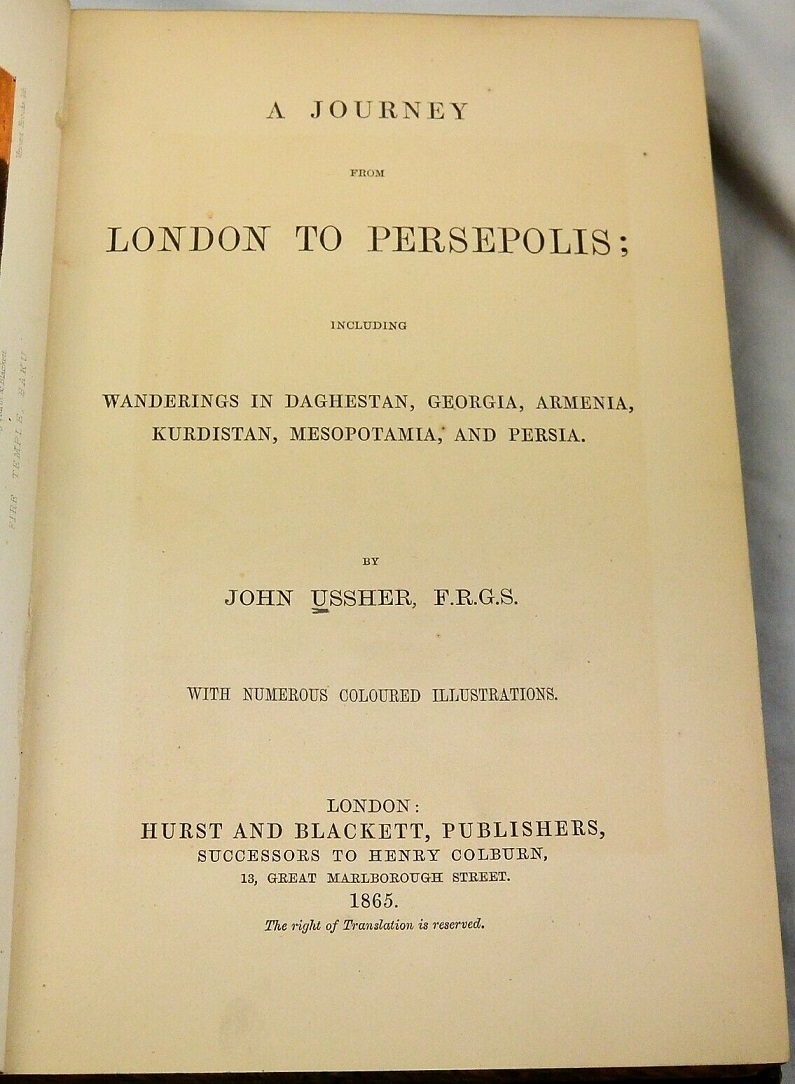 A JOURNEY FROM LONDON TO PERSEPOLIS; including Wanderings in Daghestan, Georgia, Armenia, Kurdistan, Mesopotamia, and Persia.
By John Ussher. Published by Hurst and Blackett, London 1865
NOTES
A JOURNEY THROUGH KURDISTAN 1881-1882 (Confidential)
- AN EARLY CONFIDENTIAL BIRITISH MILITARY DEFINITON / DISCOVERY REPORT ABOUT KURDISTAN'S NATURAL RESERVES AND HOW THEY CAN BE EXPLOATED BY ENGLAND 1881
KÜRDÝSTAN'IN ÝNGÝLÝZLER TARAFINDAN SÖMÜRGELEÞTÝRÝLEBÝLMESÝ ÝÇÝN HAZIRLANMIÞ ULUSLAR ARASI GÝZLÝ-PLAN VE RAPORLARININ EN ÝLKÝ: 1881
- Kürdistan'ýn yeraltý ve yerüstü zenginliklerinin NASIL ele geçirileceðini anlatan bir ingiliz yüksek rütbeli askeri komutan ve ingiliz kraliyet ajaný tarafýndan 1881'de hazýrlanmýþ ve 1883'te Hindistan'da basýlmýþ kitap
Agha, Shaikh and State The Social and Political Structures of Kurdistan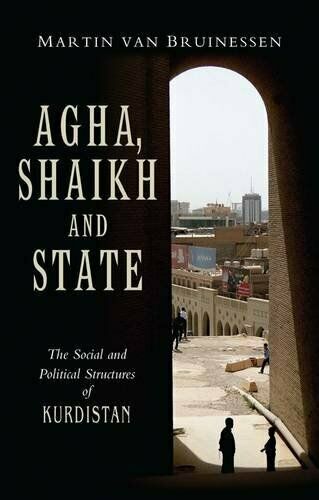 by Martin van Bruinessen
Exacerbated by the Gulf War, the plight of the Kurds is one of the most urgent problems facing the international community. This authoritative study of the Kurdish people provides a deep and varied insight into one of the largest primarily tribal communities in the world. It covers the collapse of the Ottoman Empire, the great Kurdish revolt against Turkey, the birth of Kurdish nationalism and the situation of the Kurdish people in Iraq, Turkey and Iran today. Van Bruinessen's work is already recognized as a key contribution to this subject. Tribe by tribe, he accounts for the evolution of power within Kurdish religious and other lineages, and shows how relations with the state have played a key constitutive role in the development of tribal structures. This is illustrated from contemporary Kurdish life, highlighting the complex interplay between traditional clan loyalties and their modern national equivalents. This book is essential to any Middle East collection. It has serious implications for the study of tribal life elsewhere, and it documents the history of what has until recently been a forgotten people. Date of Publication: 04/10/1991. London

Dr Martin van Bruinessen is a distinguished social anthropologist and a Fellow of the Kurdish Institute in Paris.


A Kurdish Grammar
 by McCarus, Ernest N./ 1st Ed/ 1958 Newyork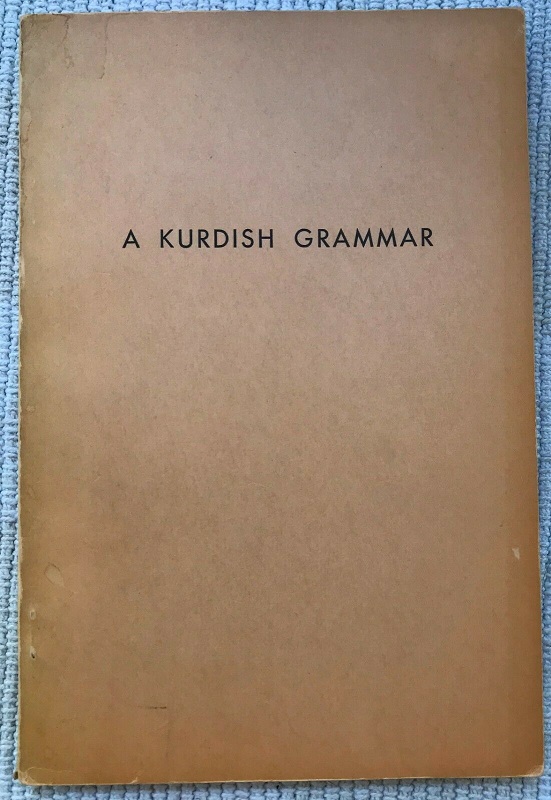 Published by American Council of Learned Societies in 1958, Newyork
SUGGESTION FOR THE USE OF LATIN CHARACTERS
IN THE WRITING ON KURDISH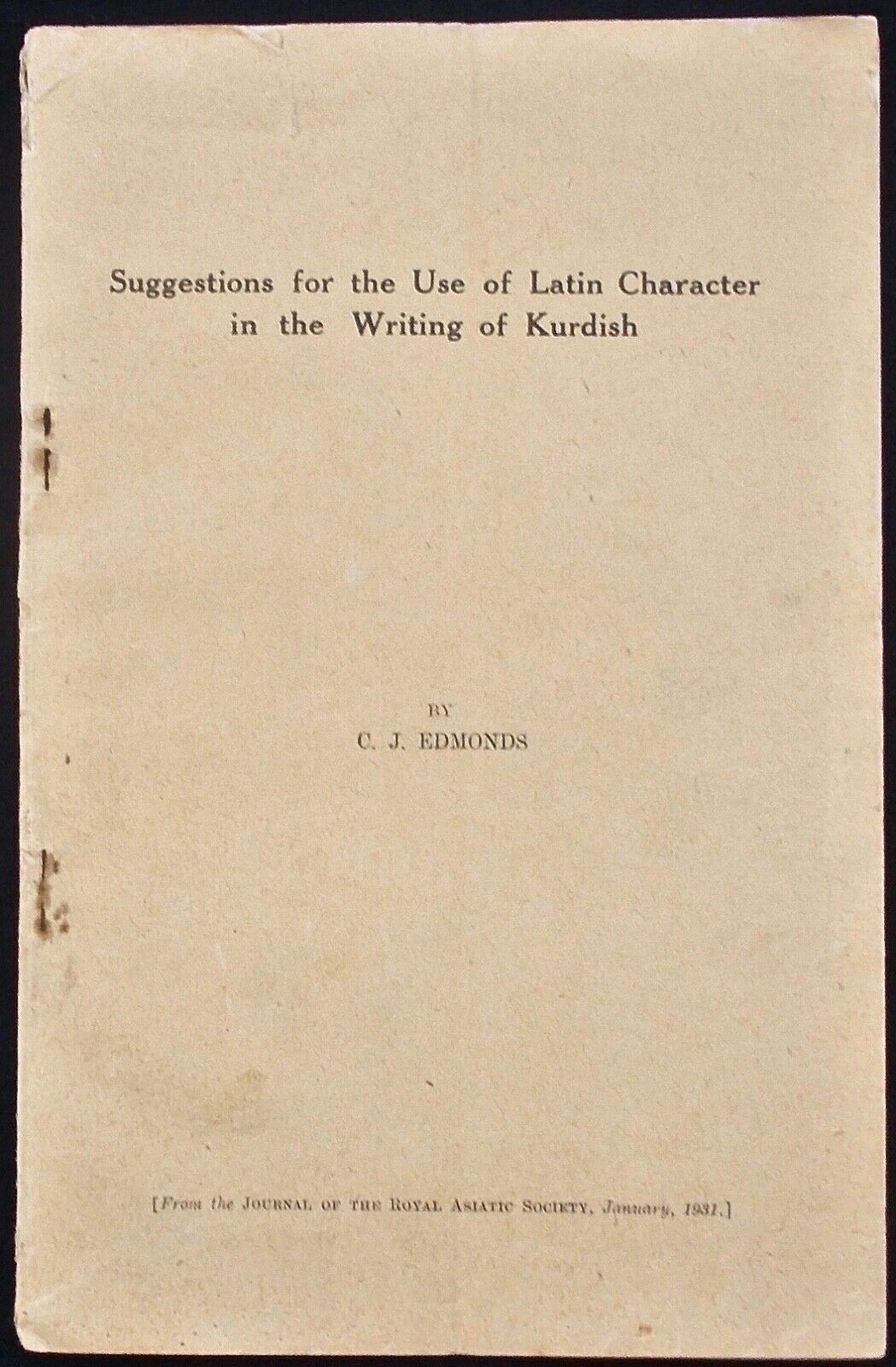 Journal of the Royal Asiatic Society, London, 1931
ARMENIA AND KURDISTAN

Published by H. M. STATIONARY OFFICE, LONDON, 1920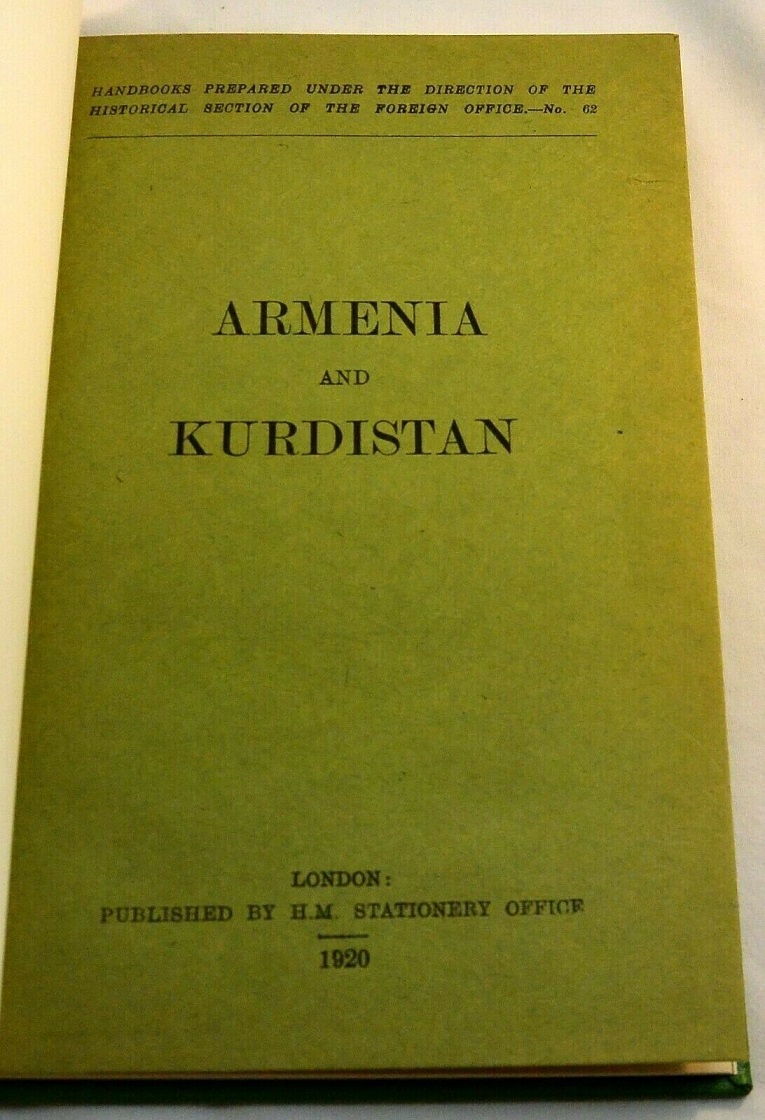 Handbook Prepared Under The Direction of The Historical Section of The Foreign Offıce
Tewarîxê Qedîmê Kurdistan (1600)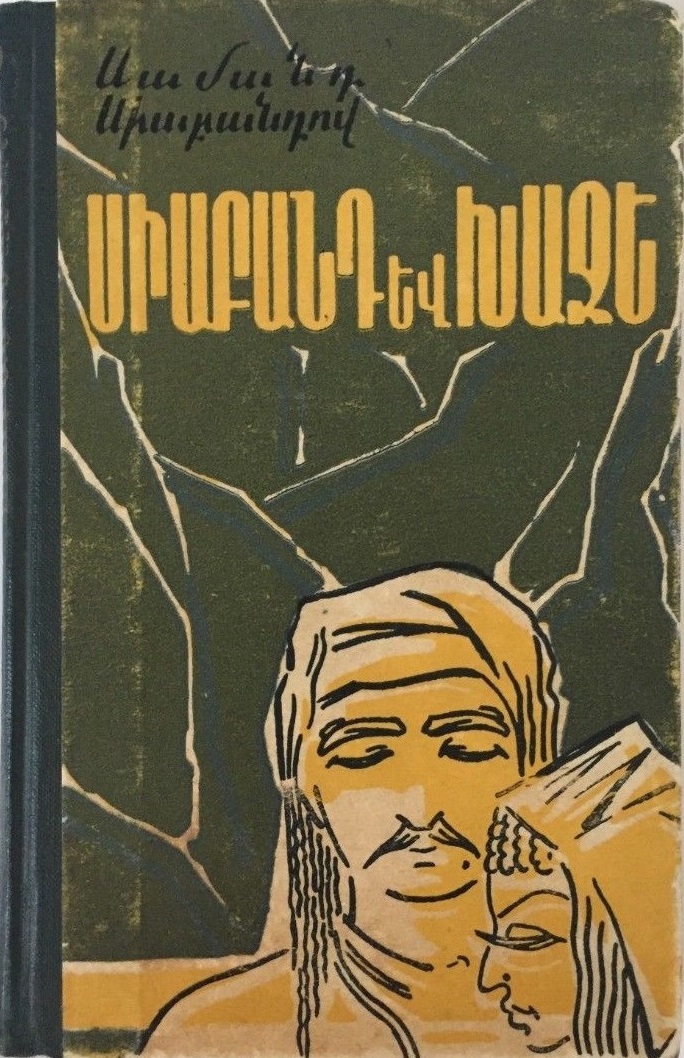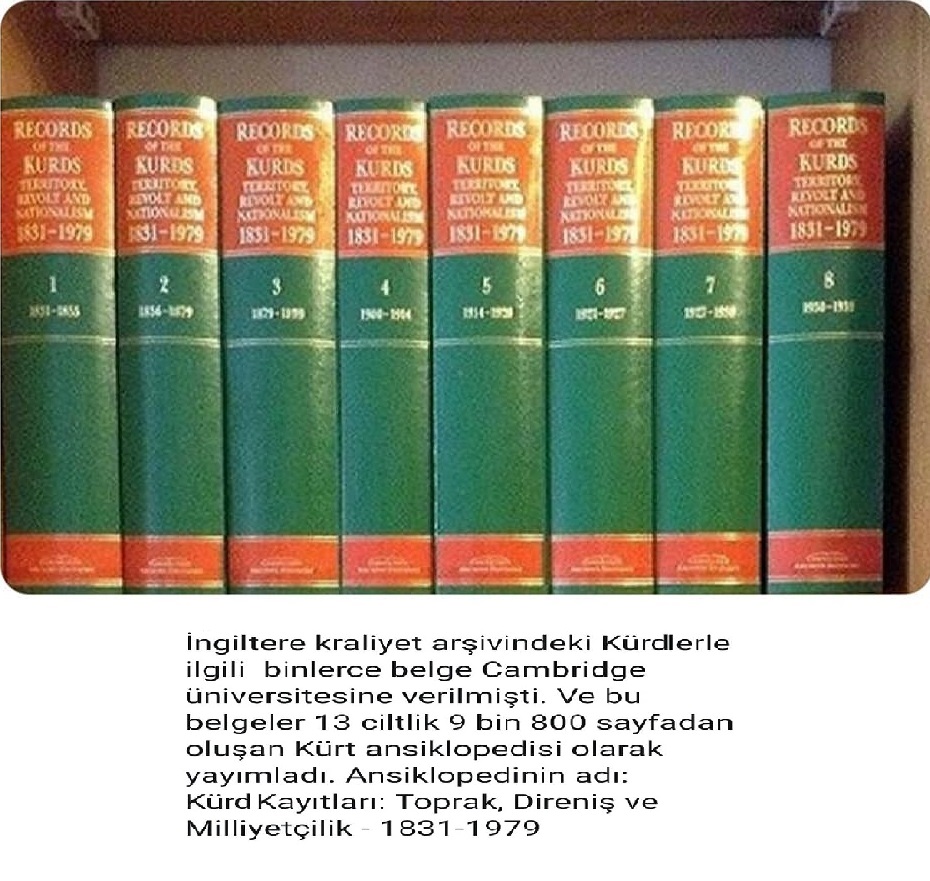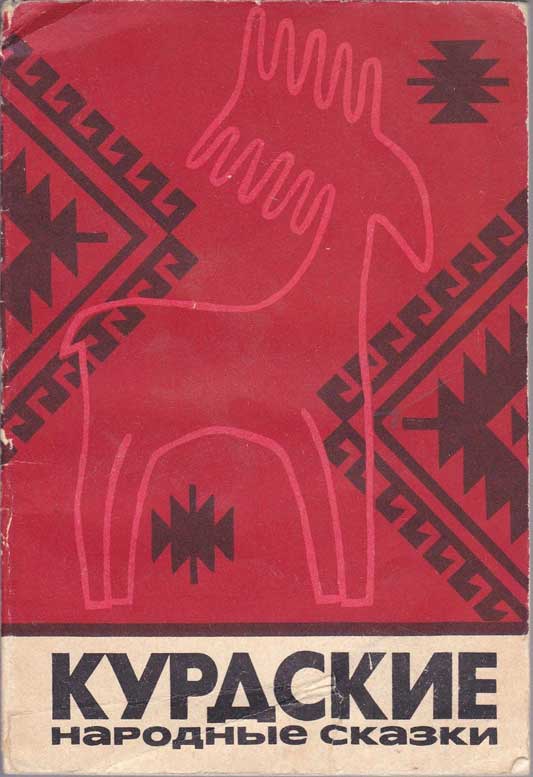 Kurdish folk tales.
Subject: Folklore, Mythology
Topic: Fairy tales
Language: Russian
Publication Year: 1970
Publication of new recordings of fairy tales by Kurds of the Transcaucasus,
with notes and a typological analysis of the plots and motifs.
R Lescot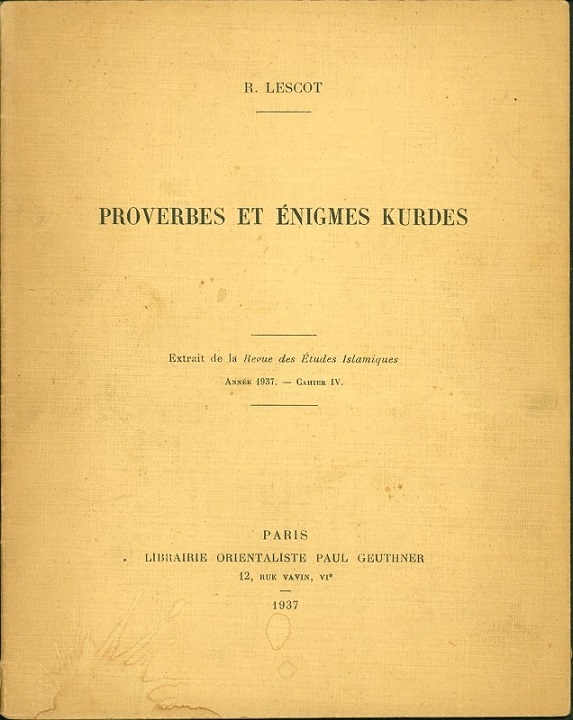 Proverbes et enigmes kurdes Kurdish Riddles & Proverbs 1st edö 1937

Proverbes et enigmes kurdes [Kurdish Riddles and Proverbs]
Author: Lescot, R.
Publication: Paris: Librarie Orientaliste Paul Geuthner, 1937
Edition: First Edition
Binding: Trade Paperback
Description: Pp. 307-351. An offprint of Revue des Etudes Islamiques, cahier IV, 1937. This collection of proverbs and riddles was provided by Celadet Alo Bedirxan and is presented in the alphabet he devised, often called the Bedirxan or Hawar alphabet. Each proverb in Kurdish is followed by a French translation and if necessary, an explanation. Hawar was introducted in 1932, just five years before this book was published. First edition (first printing).

Southern Kurdistan in the Annals of Ashurnasirpal and Today - Ephraim A. Speiser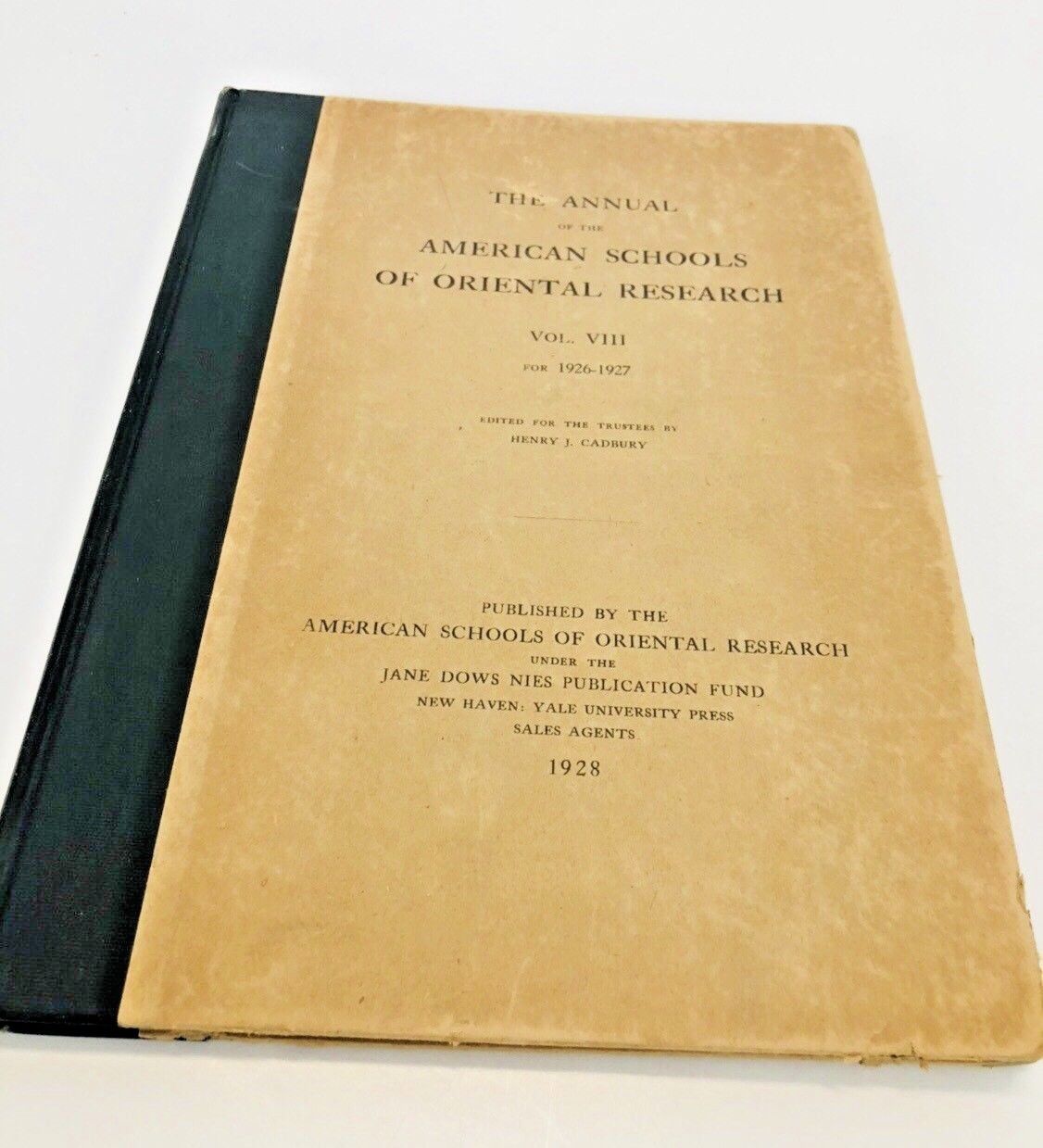 The Annual of the American Schools of Oriental Research, Yale University Press (1928) Volume VIII for 1926-1927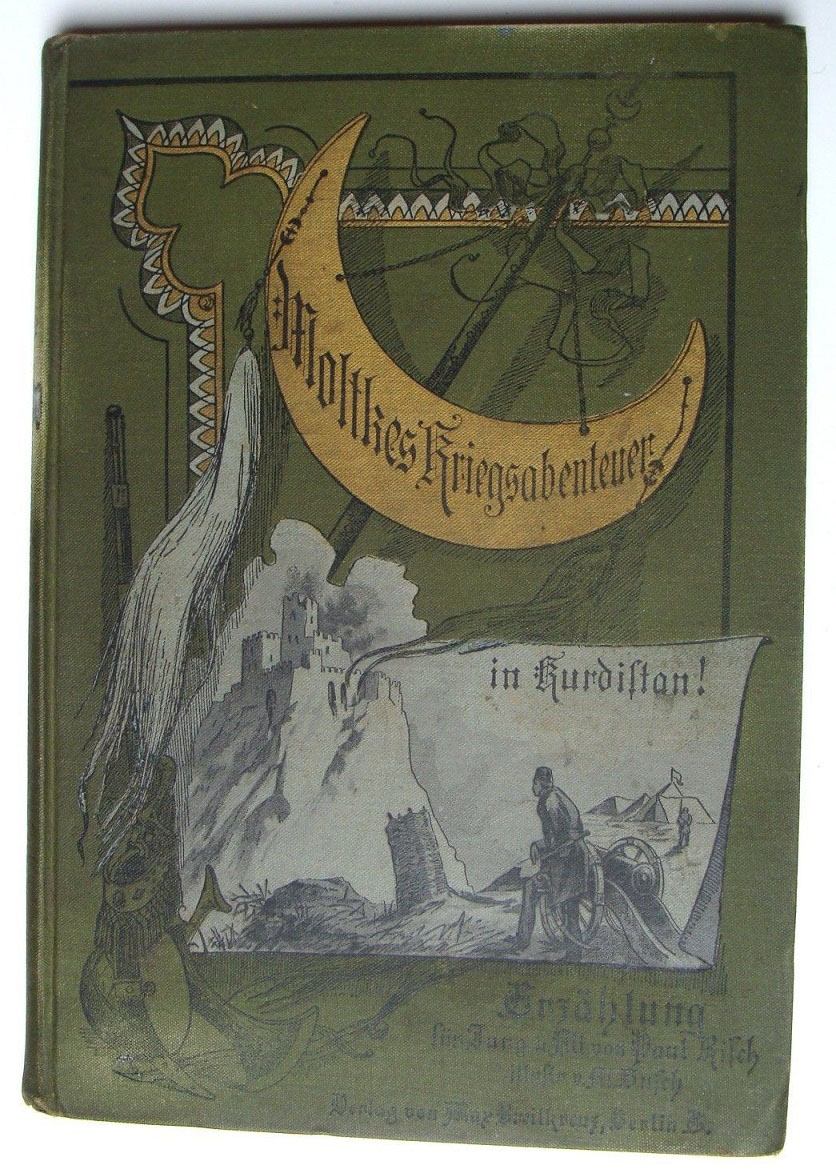 Moltkes Kriegsabenteuer in Kurdistan.

von Paul Risch, 1891, Berlin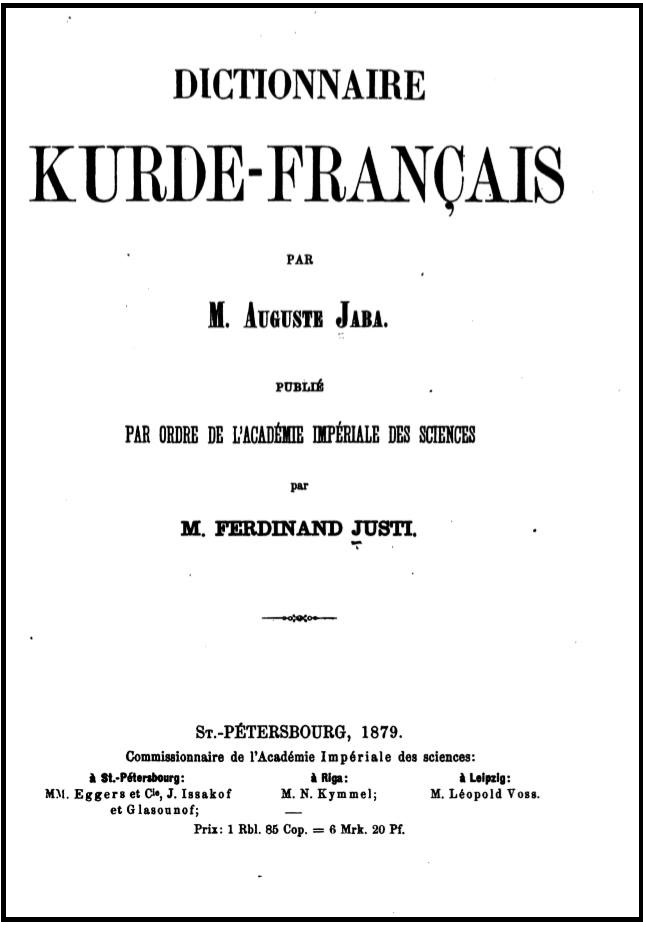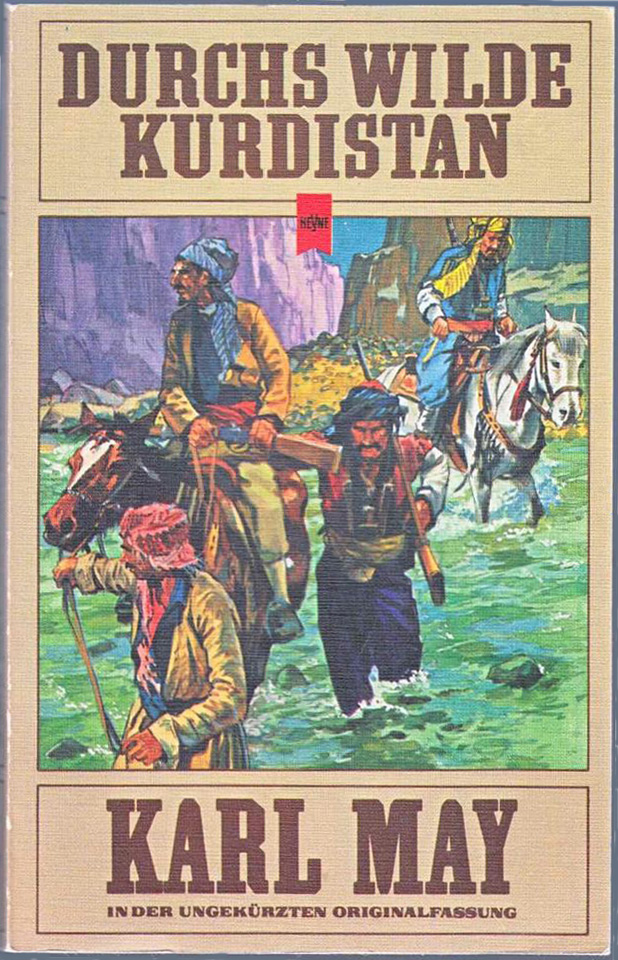 Memorandum on the Claims of the- Kurd People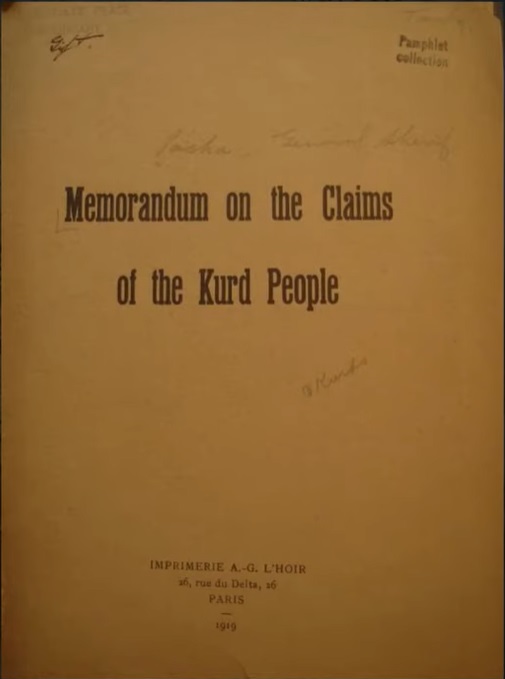 1919 - Paris
Diary Kurdistan - Major E. M. Noel, C.I. E., D.S.O, On Special Duty 1919
Major Edward William Charles Noel
Binbaþý Noel'in 24 Aðustos 1919 tarihli notu bugünkü durumu özetliyor gibi... Kýzýlbaþlar Kürt deðil, Ezdiler Kürt deðil, Zazalar Kürt deðil diyenlerin ajandasý hiç deðiþmedi.
"Lawrence Kurd" Major Edward Noel
- som många kurder tyvärr inte känner
_______________________________________
Förvanskning av fakta, intriger och lögner av de engelska imperialisterna
Enligt den brittiske underrättelse officeraren Major Edward William Charles Noel blev Kurdistan delat med hjälp av förvanskning av fakta, intriger och lögner av den engelska imperialismen. Här är en text av översättaren av Major Noels bok Diary Kurdistan - Major E. M. Noel, C.I. E., D.S.O, On Special Duty 1919
"Hösten 1918 skickades major Edward Noel till Kurdistan som anställd av den brittiska staten som den brittiske civildelegaten Wilson i Mezopotamien. Noel var akademiker och arbetade som brittisk underrättelseofficer. Av London tilldelades han uppdraget att undersöka de svåra kurdiska och armeniska relationerna på nära håll, i en tid då armeniska nationalistiska röster krävde inrättandet av en armenisk stat i norra Kurdistan (för närvarande den delen av Kurdistan som är ockuperat av Turkiet). Detta mål hade välsignats av hela Europa, medan inte en enda kurdiska röst hördes, enligt major Noel själv.
Det ser ut som Noel påverkades av vad han kallade "armenisk propaganda i Europa" som andra européer lärde känna honom i sin första partiska rapport om den kurdiska nationella frågan.
Noel genomförde sedan en grundlig fältstudie, för att vara den enda av de brittiska officerarna med korrekt information och statistik vana. Särskilt efter att han kom åt ryska dokument som föll i hans händer efter försvagnringen av det ryska imperiet efter bolsjevikrevolutionen 1917.
Till skillnad från de andra brittiska militärofficerare som utsågs av Storbritannien på grund av brist på politiska experter i Mellanöstern var Noel väldigt smart. Han hade även underrättelseerfarenhet. Han skrev på ett elegant litterärt språk och i nykter talstil, för mig som översättare var Noel skrifter svåraste att översätta ärligt sagt. Till skillnad från sina kollegor från vanliga militärofficerare var Noel intresserad av detaljer och skrev långa rapporter, några översteg 50 sidor.
Noels ändrade sin attityd 180 grader för den kurdiska saken
Noel började skriva långa rapporter om vad han kallade "lögnerna från armeniska representanter" och "västerländska kyrkans partiskhet i frågan om armenier endast på grund av armenier var kristna". Han pekade också på den västerländska kyrkans lömska roll i detta avseende. Noel var väldigt nära till de brittiska beslutsfattare, och påverkade dem direkt. Amerikansk missionär, Dr. Asher deltog också i freds- och samarbetskonferensen 1919 i Paris som de allierade länderna anordnade, för att försvara den armeniska saken. Enligt dessa västmakter "Kurdistan skulle inkluderas i Armenien för att underlätta omvandlingen av kurderna till kristenhet". Jag hade inte trott på det, om jag inte fick läsa rapporten med egna ögon.
Noel ansåg att kurder räddade majoriteten av armenierna från turkiska massakrer, och fall där vissa kurder deltog med turkar, berodde på direkt uppvigling och hot från turkar i områden under direkt turkisk dominans.
Däremot sade Noel: "De kränkningar som begicks av armenier i kurdiska områden under ryskt beskydd, ledde till direkta, betydande förluster av kurdiska liv, och större indirekta förluster av liv i Kurdistan på grund av massflykten av den kurdiska befolkningen. Dessa fakta kan inte nekas! Personligen har jag sett med mina ögon i områden där den kurdiska befolkningen eliminerades i sitt fädernes land." Han talade också om armenierna som dödade försvarslösa patienter som låg på sjukhusen.
Noel övervägde siffrorna från armenier och från kyrkan om antalet armenier i Kurdistan "avsiktligt falskt och tydligt bedrägeri av fakta" skrev han om armeniernas manipulation.
Noel ansåg att den kurdiske ledaren Sheikh Mahmoud var en gentleman och Väst förrådde honom.
Noel ansåg kurderna som lojalt folk och ägare av historisk rätt i sitt eget land Kurdistan och bättre än resten av Mellanöstern folket (armenier och turkar specifikt)!
Noel ansåg västvärldens politik gentemot kurderna orättvist, otacksamt. Kurderna bekämpade inte Storbritannien som turkarna gjorde under andra världskriget.
Brittiska beslutsfattare i London var beroende av Noels rapporter. Noels rapporter undanhölls och lämnades inte till London. Noel blev sedan helt borttagen från kontoret i södra Kurdistan (för närvarande den delen av Kurdistan som är ockuperat av Irak). . Noels efterträdare var Major Soane, som blev en av de viktigaste orsakerna till utbrottet av Sheikh Mahmouds första revolution i maj 1919.
Engelsmännen förbjöd kurdiska representanter att nå Paris för att försvara sin sak inför fred- och samarbetskonferensen 1919 i Paris som splittrade regionen.
Efter Noels strävan misslyckats försvann han helt och han har inte skrivit ett enda brev sedan 1920 vad jag vet. Hans sista uttalande var under Lausannekonferensen, då han sade "Engelsmännen ensamt bär ansvaret att dra tillbaka brittiska trupper från Kurdistan, och hindra kurderna från att uppnå sina legitima krav"
Enligt brittiska källor förblev Noel en tillbakadragen och mystisk person som höll sig utom synhåll och skrev inte sina memoarer trots att han levde ett långt liv, dog 1974.
Slående är att de flesta kurder inte känner till den här mannen, som Storbritannien kallade "Lawrence Kurd", än idag!".
Översättaren av Major Noels Dagbok
Durch Armenien, Kurdistan und Mesopotamien.
Vom Kaukasus zum Persischen Meerbusen, Autorisierte Übersetzung aus dem Französischen 1897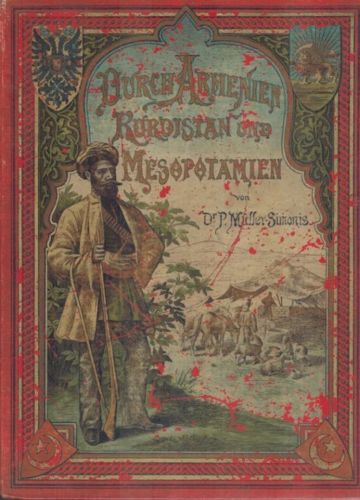 by Müller-Simonis, Paul
Mainz, Verlag von Franz Kirchheim, 1897. Mit einer Heliografüre als Titelbild, sechs Vollbildern in Lichtdruck,
104 Textillustrationen und einer Karte, VIII, 350 Seiten, 4°, rotes illustriertes
A Kurdish-English Dictioanary
by T aufiq Wahby & C. J. Edmonds
FRA ARABI E CURDI: AVVENTURE DI VIAGGIO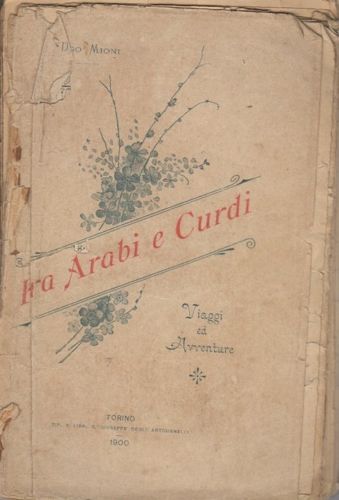 Mioni, Ugo

Editore: Tip. e Libr. S. Giuseppe degli artigianelli, Torino.

483 p

1899
LA NUIT KURDE de J RICHARD BLOCH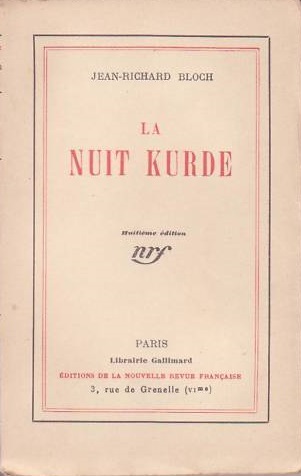 Roman
Editions Librairie Gallimard / Nrf
achevé d'imprimer le 20 mars 1925
Mention fictive de 8 ème édition
broché
271 pages
JOURNEY from INDIA to ENGLAND
via Kurdistan ARMENIA

by John Jackson 1799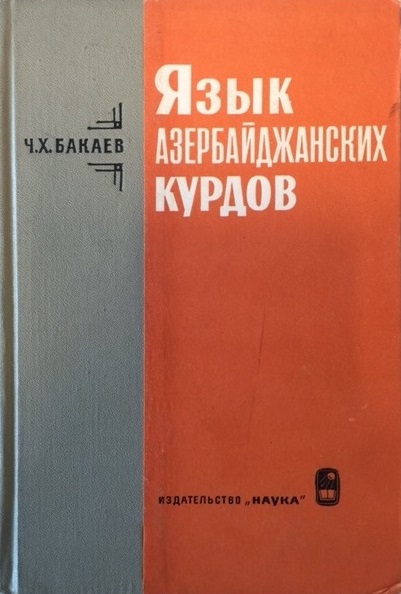 Kurdish Folk Tales Ill. by Kochergin Russian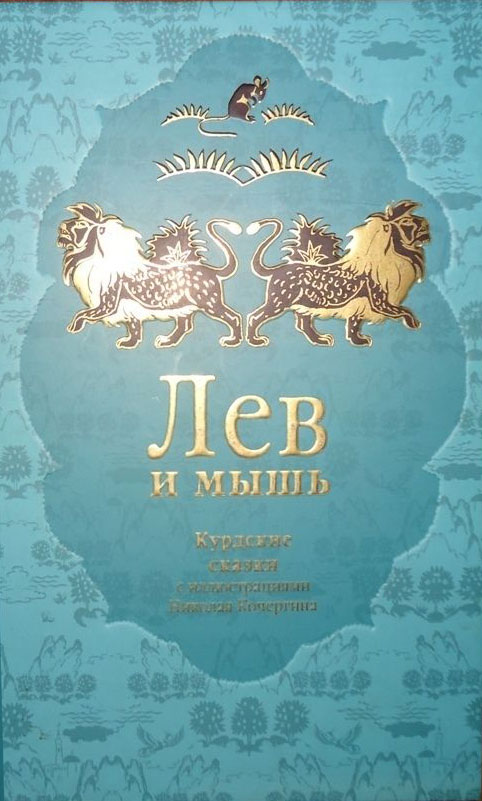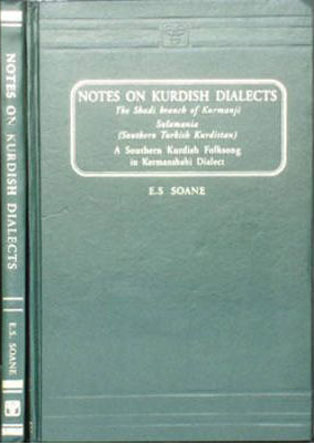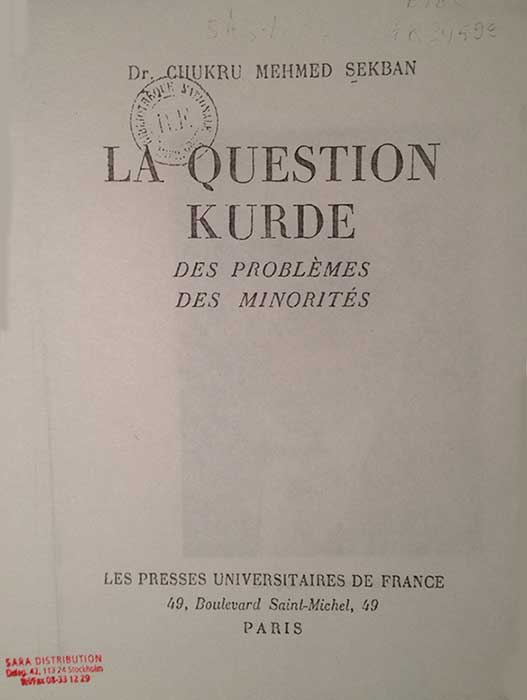 by Dr Mehmed Sukru Sekban

1928
ARMÉNIE - KURDISTAN ET MÉSOPOTAMIE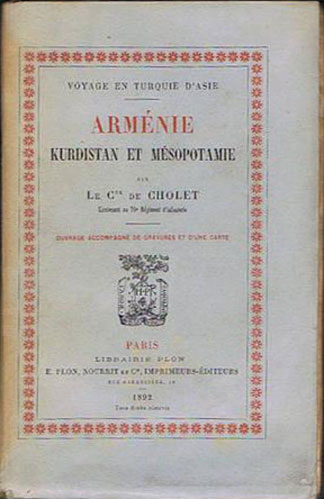 Le G De CHOLET, Paris 1592
Recuil de textes kourmandji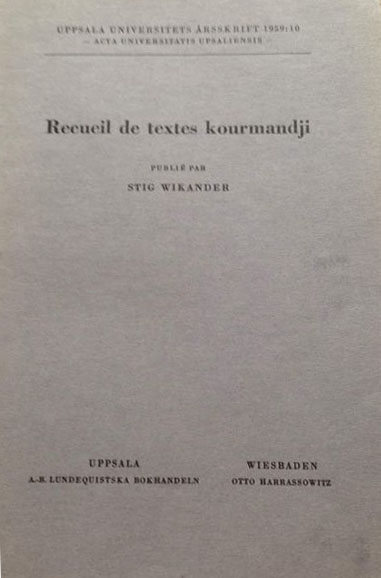 Stig Wikander, 1952 Uppsala
War & Revolution in Asiatic Russia, 1917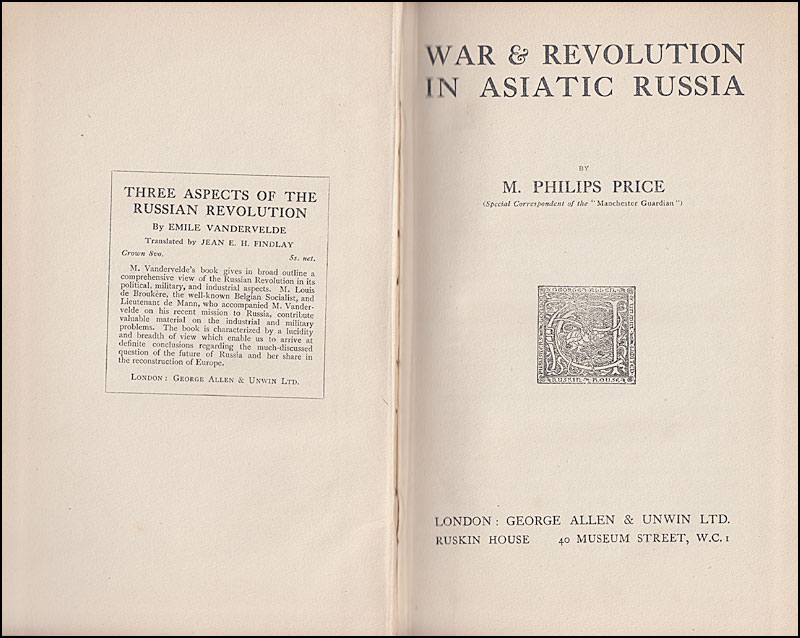 FOOD IN ANTIQUITY

Ancient Peoples and Places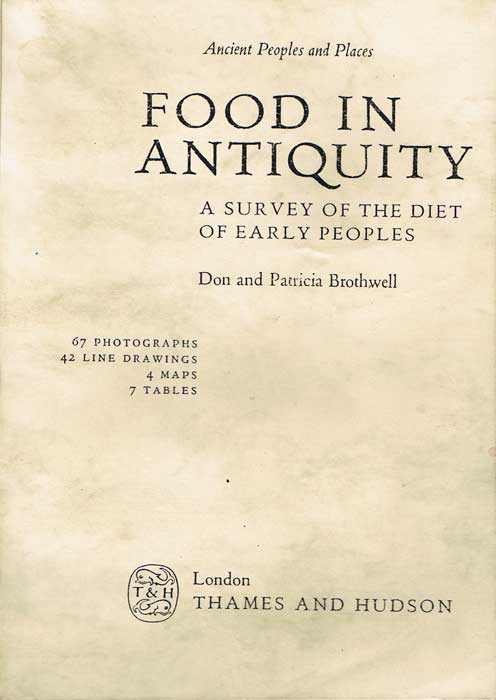 by Don and Patricia Brothwell
(1969)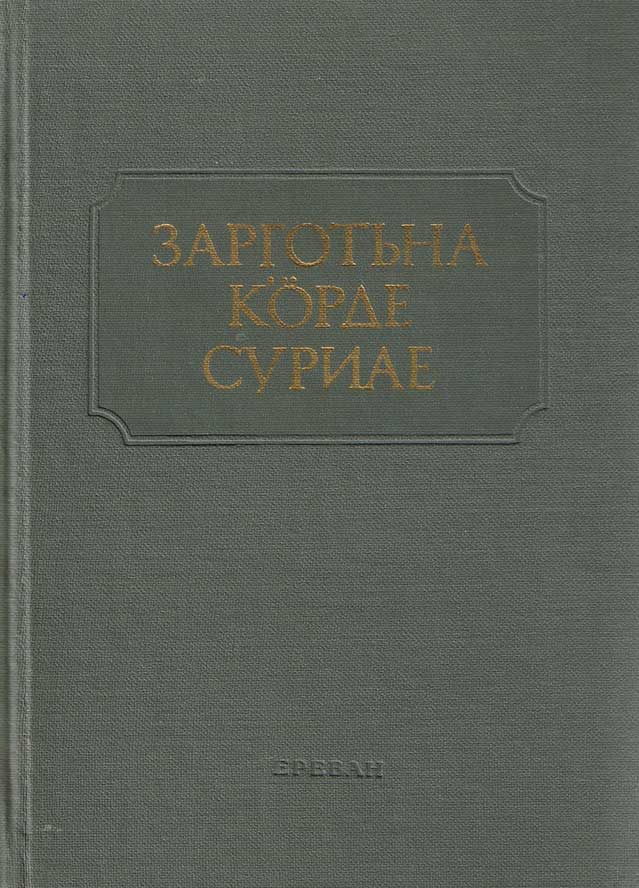 The Miracle of Conversion of
Dr Sa'eed Khan Kurdistani
by Isaac Maleek Yonan


Nashville, Tennessee
First Edition 1934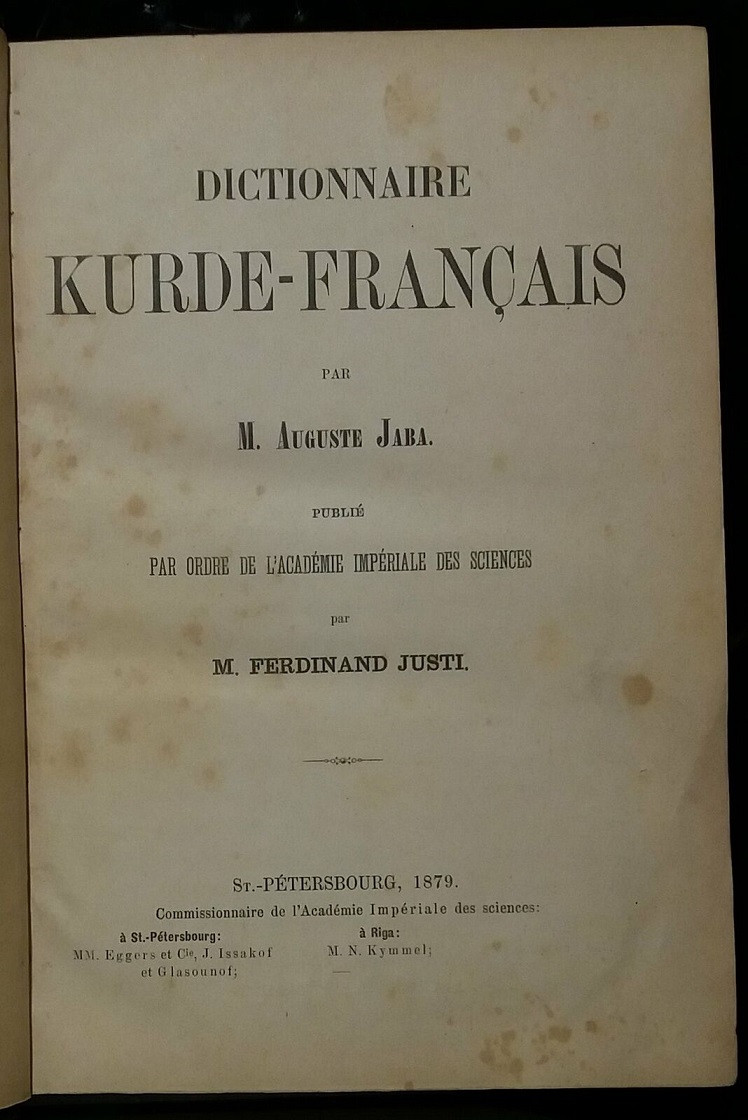 Ferdinand JUSTI, Dictionarie Kurde-France 1879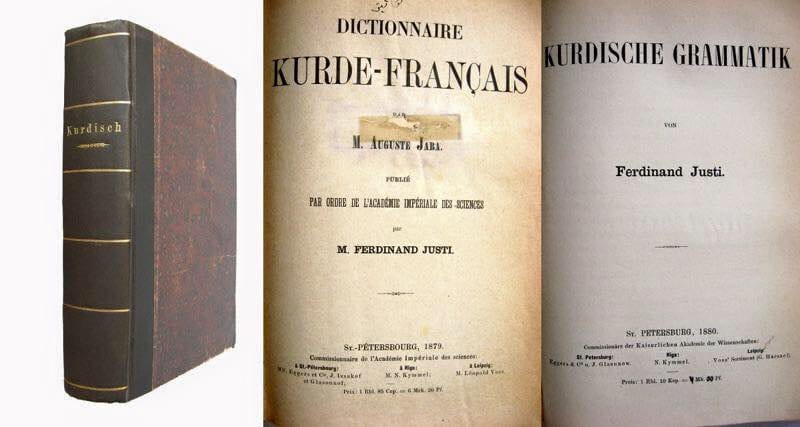 1879'da St.Petersburg'da Fransýzca olarak basýlmýþ Kürdçe-Fransýzca sözlük ve 1880'de yine St.Petersburg'da yayýmlanmýþ Almanca -Kürdçe gramatik kitabý..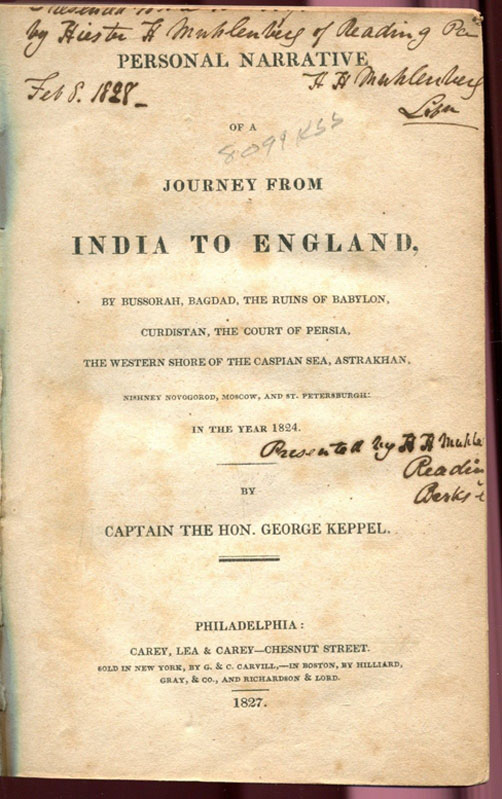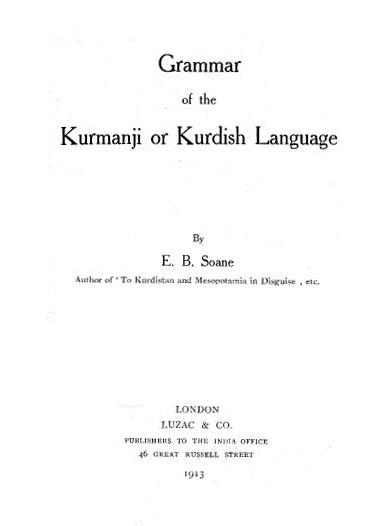 1856 yýlýnda Sankt Petersburg'da basýlmýþ (Ýran Kürdleri Üzerine)
Storia della regione del Kurdistan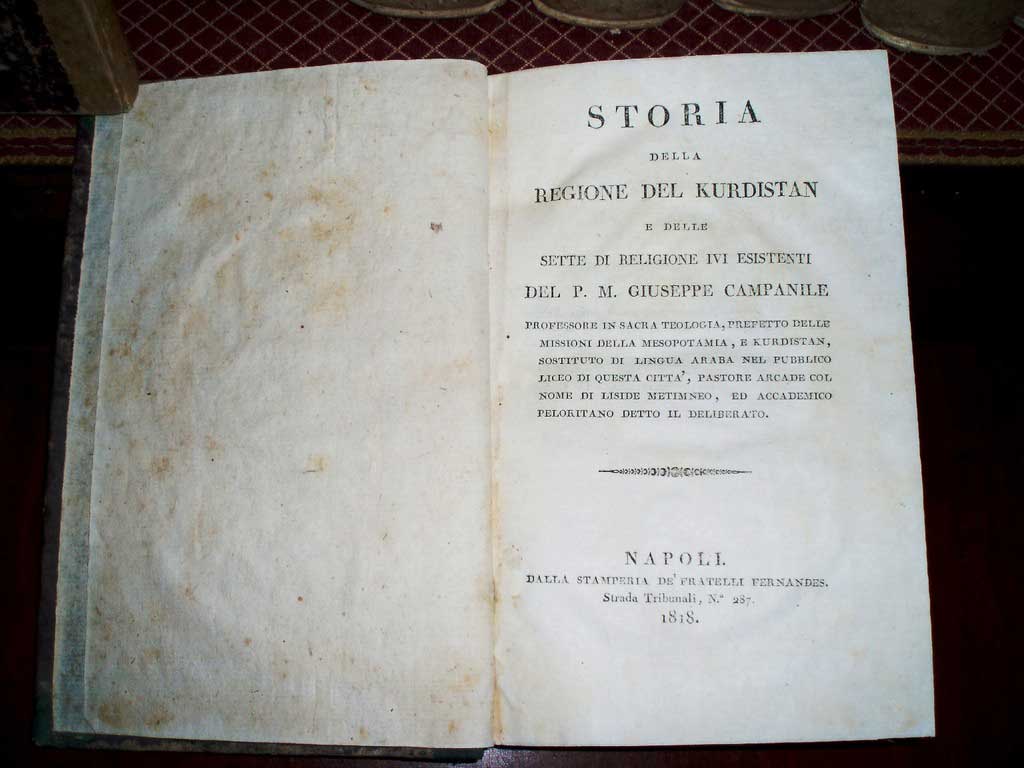 Giuseppe Campanile

Con le 4 Tavole 1818
Kurdish Women

- Maternal and child.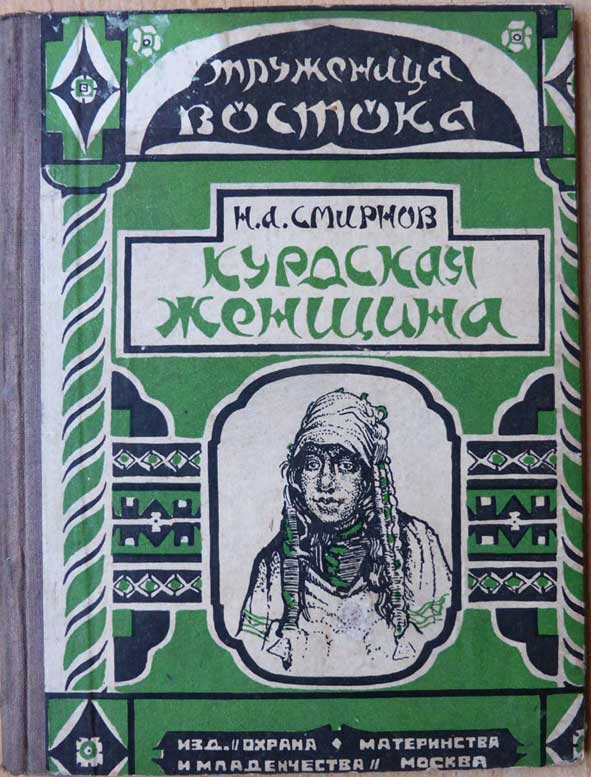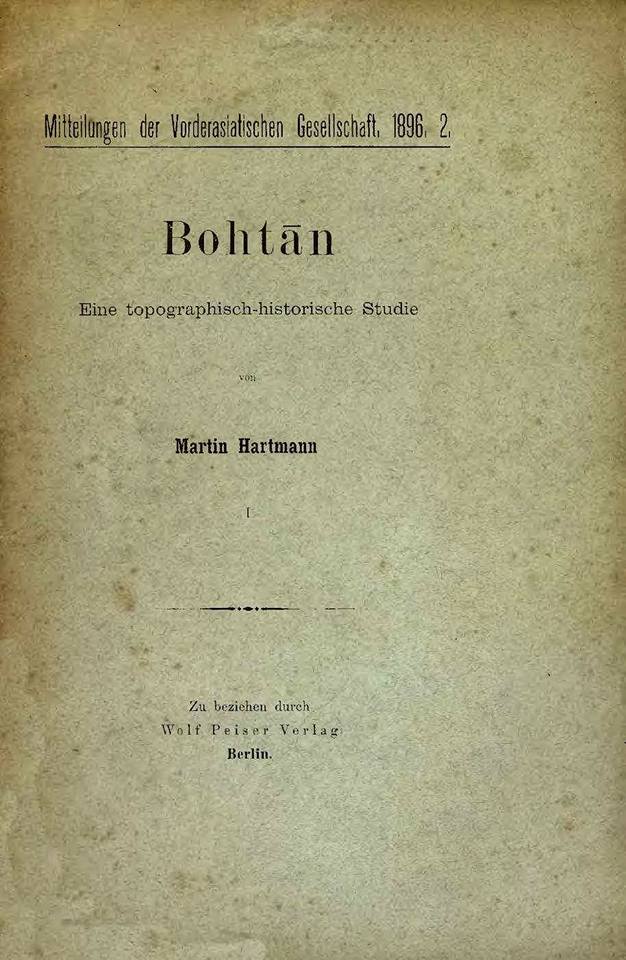 Click To Read
Bohtan, Martin Hartman, 1892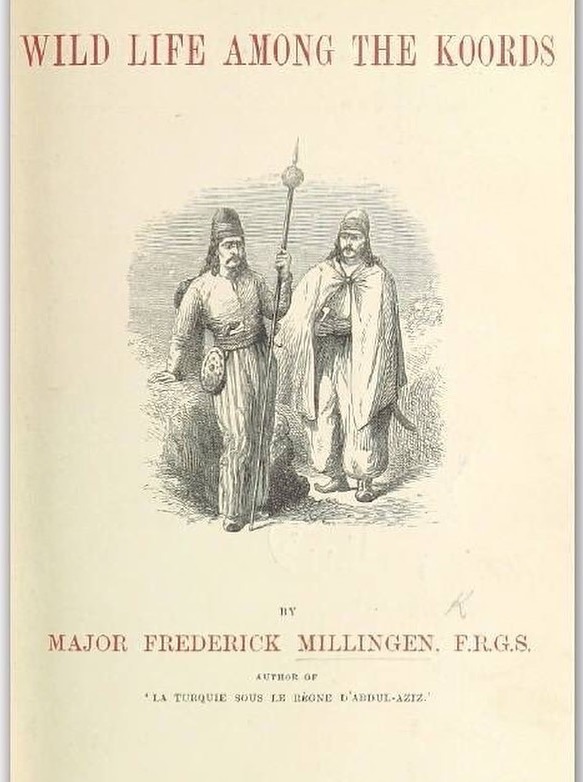 WILD LIFE AMONG THE KOORDS (1870)
Major Frederick Millingen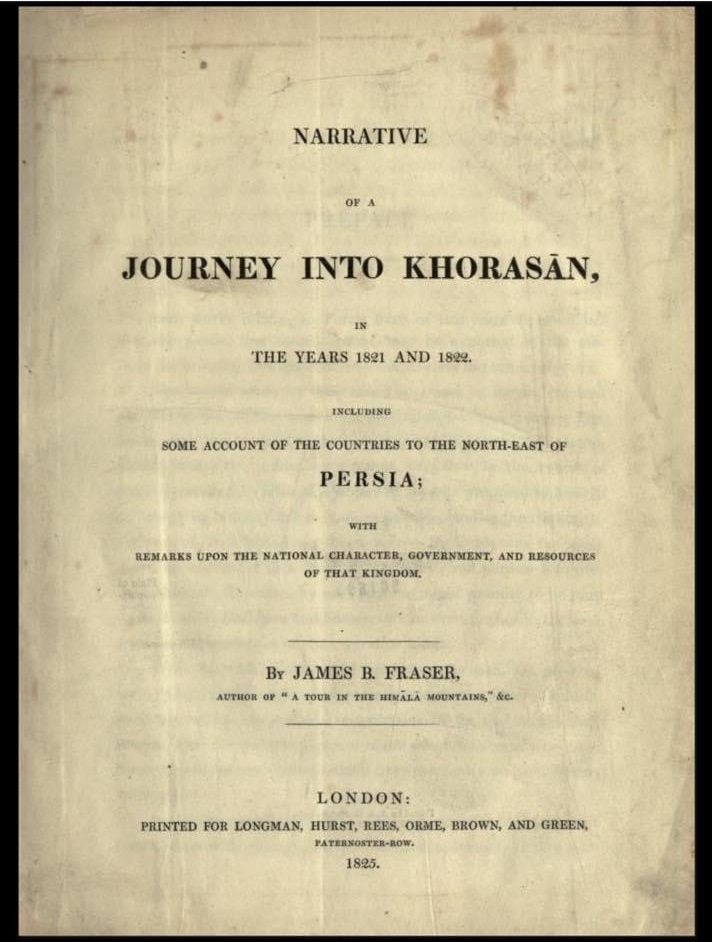 Journey Into Khorasan, 1825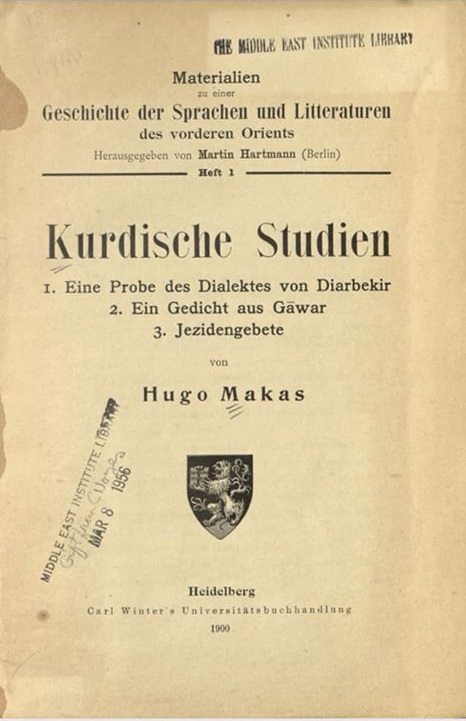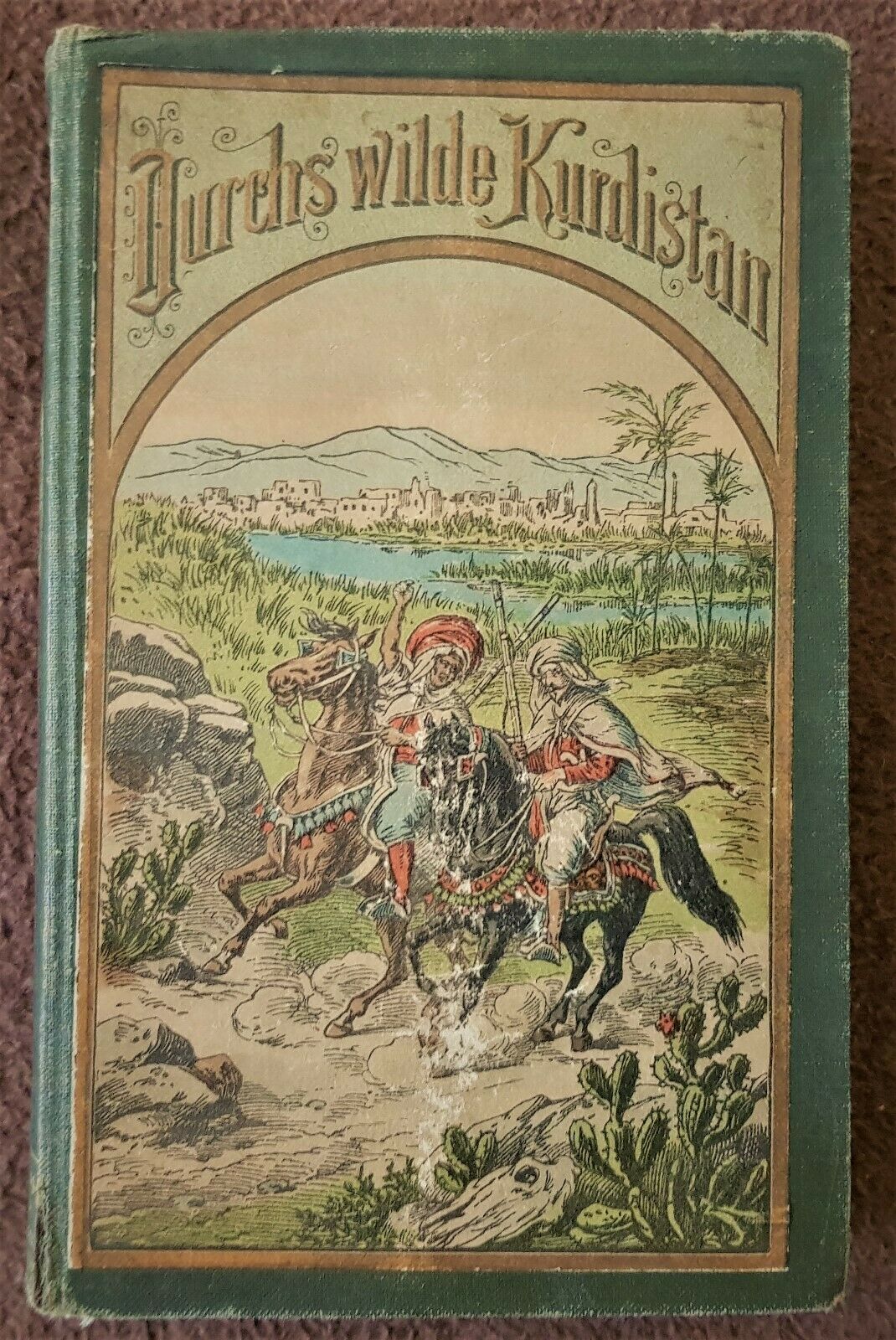 Click here!
To go to the previous page (1)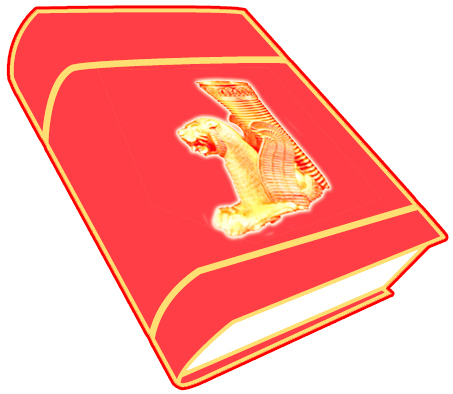 Foundation For Kurdish Library & Museum