KURDISH DIGITAL REGISTER
For Kurdology - Research & Science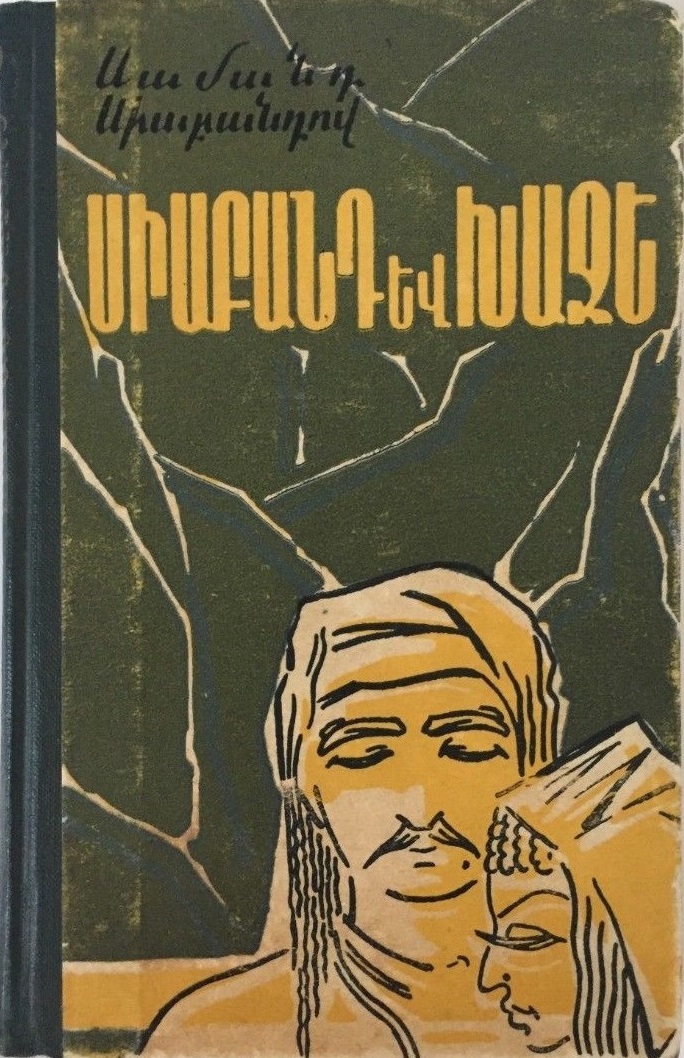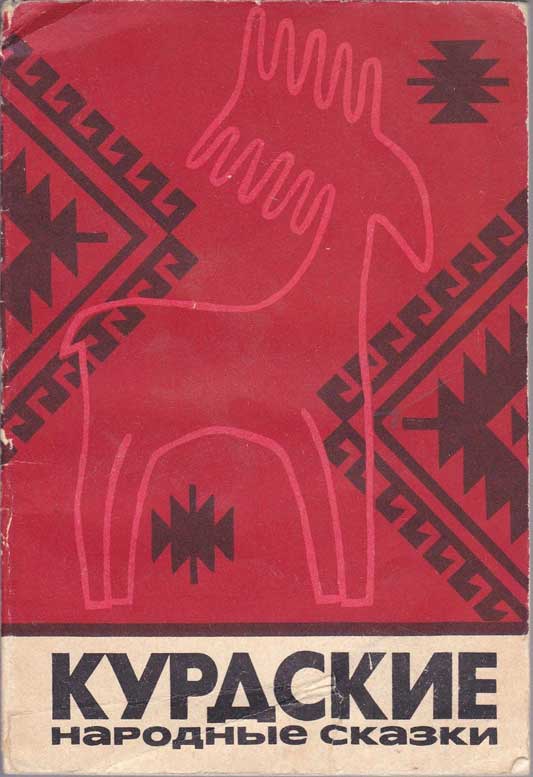 Kurdish folk tales.
Subject: Folklore, Mythology
Topic: Fairy tales
Language: Russian
Publication Year: 1970
Publication of new recordings of fairy tales by Kurds of the Transcaucasus,
with notes and a typological analysis of the plots and motifs.
R Lescot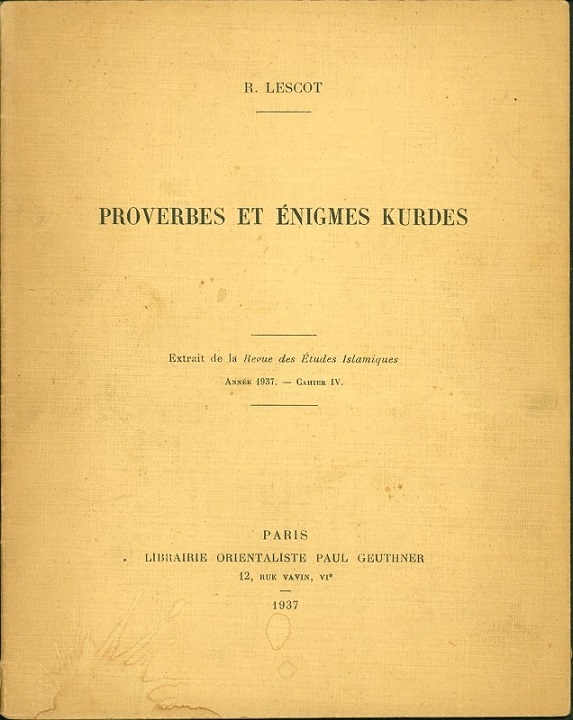 Proverbes et enigmes kurdes Kurdish Riddles & Proverbs 1st edö 1937

Proverbes et enigmes kurdes [Kurdish Riddles and Proverbs]
Author: Lescot, R.
Publication: Paris: Librarie Orientaliste Paul Geuthner, 1937
Edition: First Edition
Binding: Trade Paperback
Description: Pp. 307-351. An offprint of Revue des Etudes Islamiques, cahier IV, 1937. This collection of proverbs and riddles was provided by Celadet Alo Bedirxan and is presented in the alphabet he devised, often called the Bedirxan or Hawar alphabet. Each proverb in Kurdish is followed by a French translation and if necessary, an explanation. Hawar was introducted in 1932, just five years before this book was published. First edition (first printing).

Southern Kurdistan in the Annals of Ashurnasirpal and Today - Ephraim A. Speiser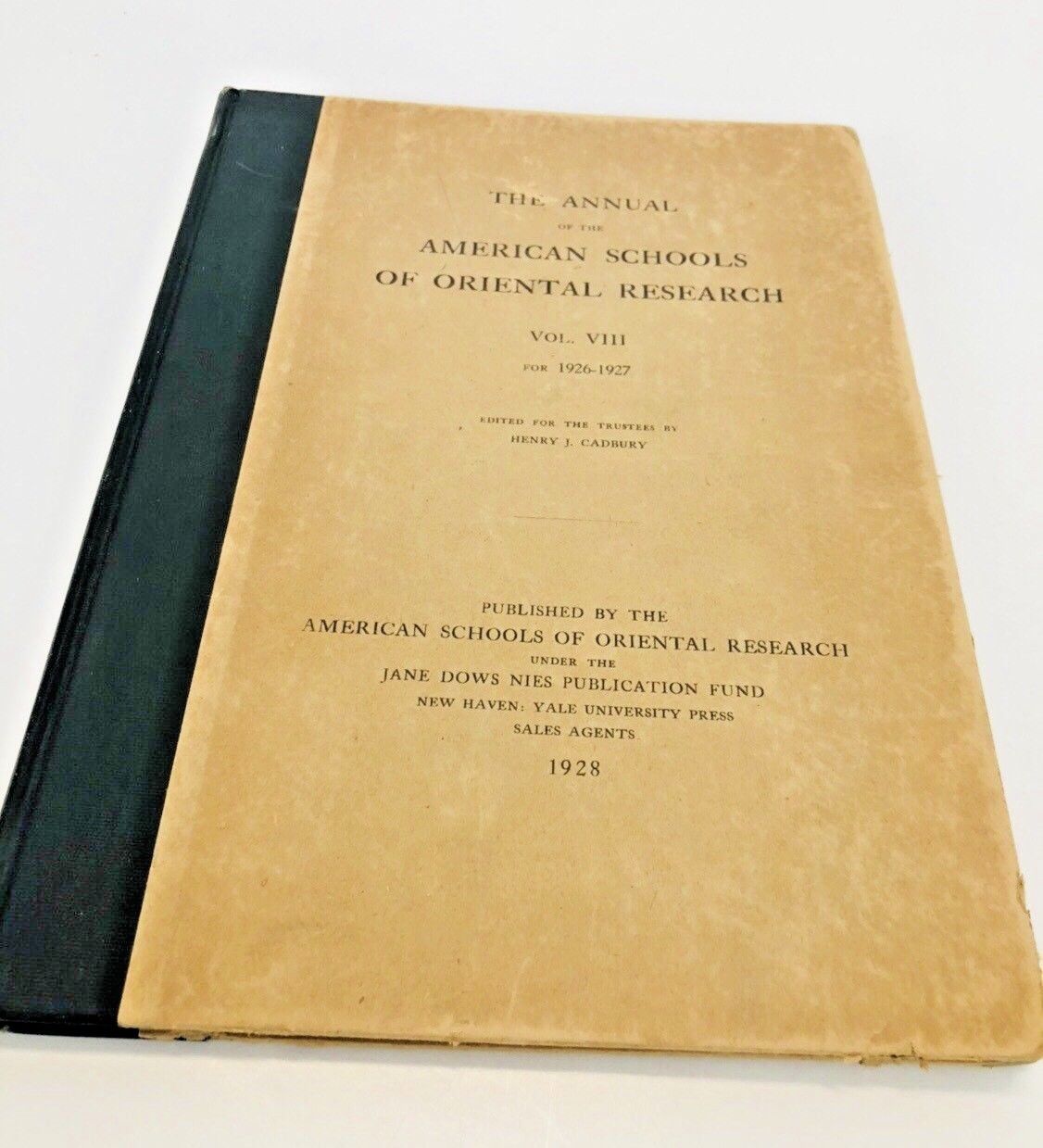 The Annual of the American Schools of Oriental Research, Yale University Press (1928) Volume VIII for 1926-1927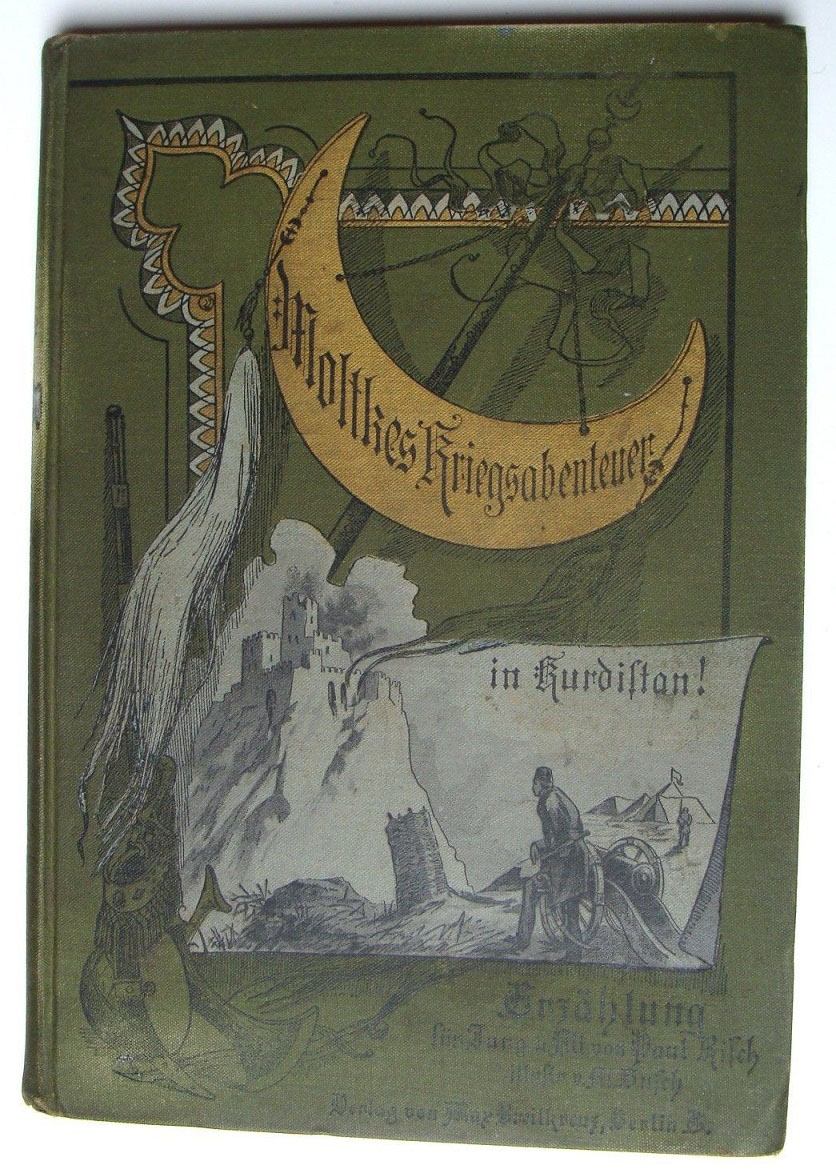 Moltkes Kriegsabenteuer in Kurdistan.

von Paul Risch, 1891, Berlin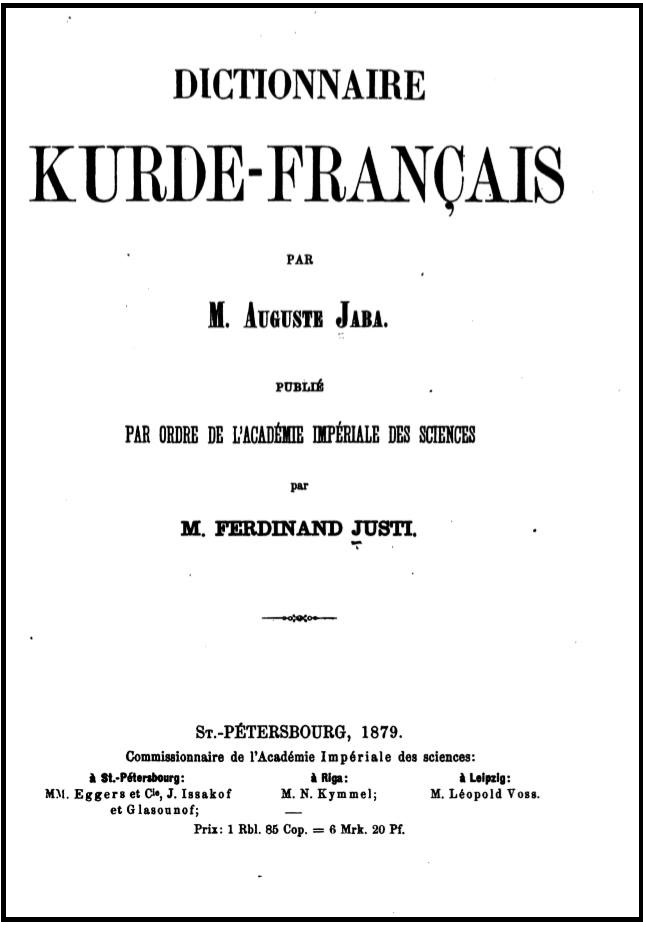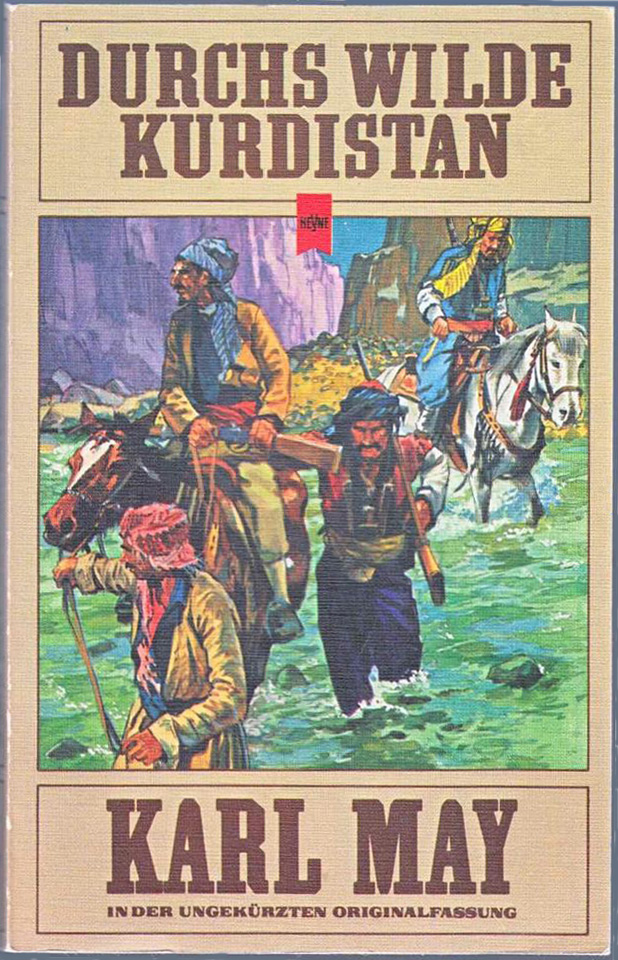 Diary Kurdistan - Major E. M. Noel, C.I. E., D.S.O, On Special Duty 1919
Major Edward William Charles Noel
Durch Armenien, Kurdistan und Mesopotamien.
Vom Kaukasus zum Persischen Meerbusen, Autorisierte Übersetzung aus dem Französischen 1897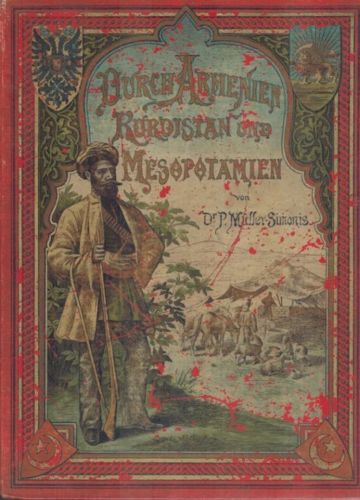 by Müller-Simonis, Paul
Mainz, Verlag von Franz Kirchheim, 1897. Mit einer Heliografüre als Titelbild, sechs Vollbildern in Lichtdruck,
104 Textillustrationen und einer Karte, VIII, 350 Seiten, 4°, rotes illustriertes
A Kurdish-English Dictioanary
by T aufiq Wahby & C. J. Edmonds
FRA ARABI E CURDI: AVVENTURE DI VIAGGIO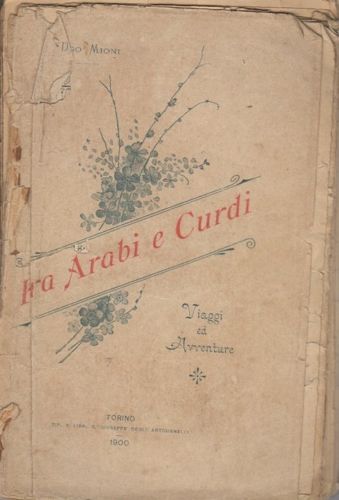 Mioni, Ugo

Editore: Tip. e Libr. S. Giuseppe degli artigianelli, Torino.

483 p

1899
LA NUIT KURDE de J RICHARD BLOCH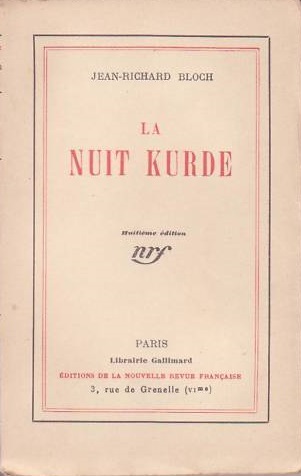 Roman
Editions Librairie Gallimard / Nrf
achevé d'imprimer le 20 mars 1925
Mention fictive de 8 ème édition
broché
271 pages
JOURNEY from INDIA to ENGLAND
via Kurdistan ARMENIA

by John Jackson 1799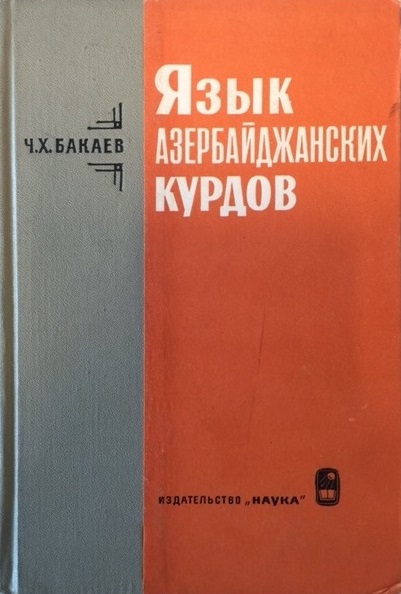 Kurdish Folk Tales Ill. by Kochergin Russian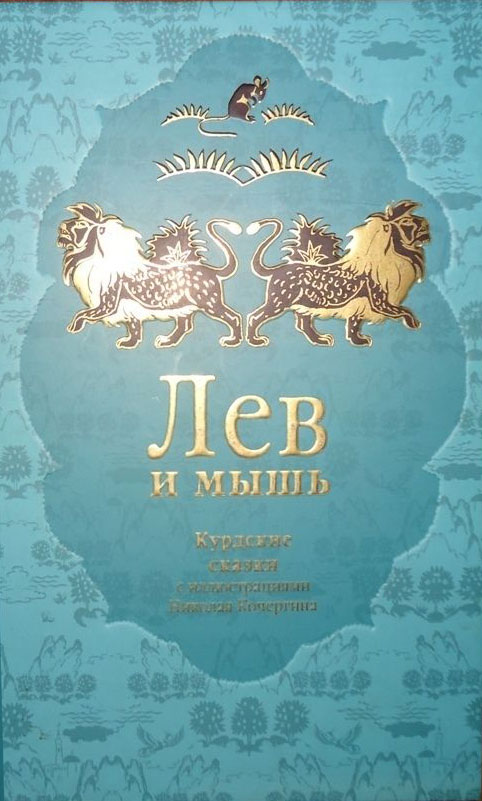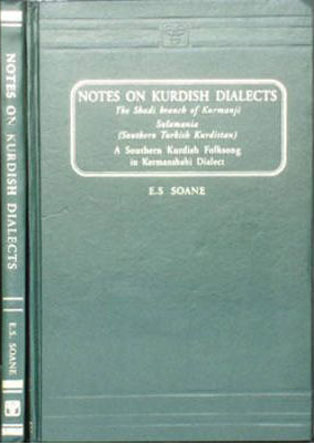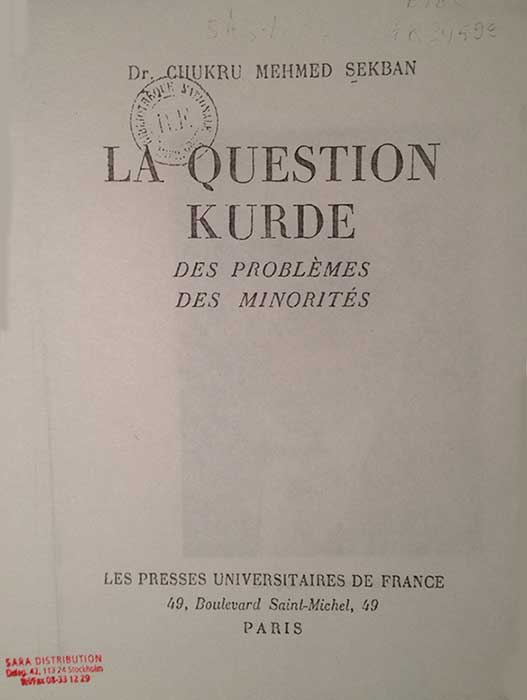 by Dr Mehmed Sukru Sekban

1928
ARMÉNIE - KURDISTAN ET MÉSOPOTAMIE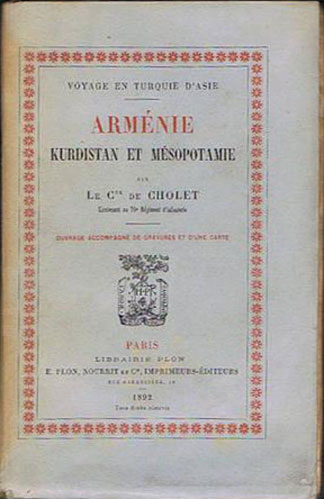 Le G De CHOLET, Paris 1592
War & Revolution in Asiatic Russia, 1917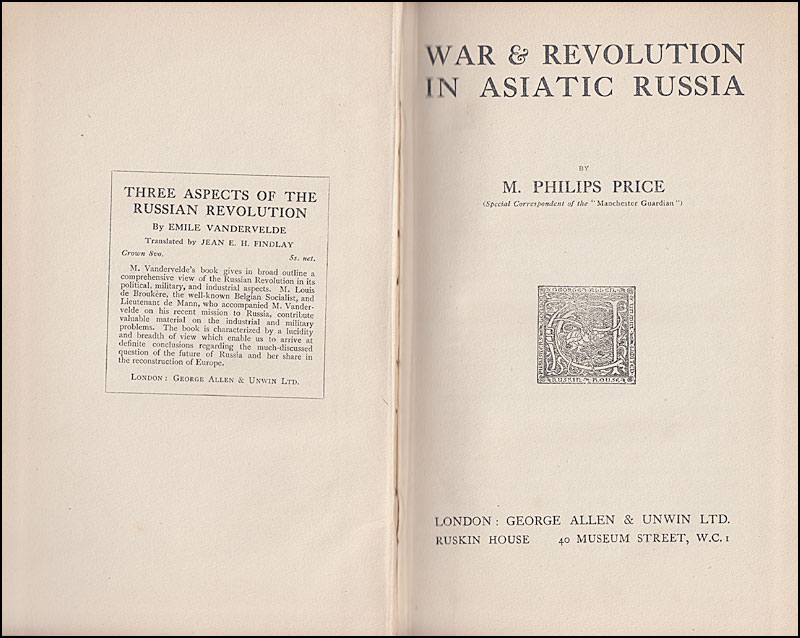 FOOD IN ANTIQUITY

Ancient Peoples and Places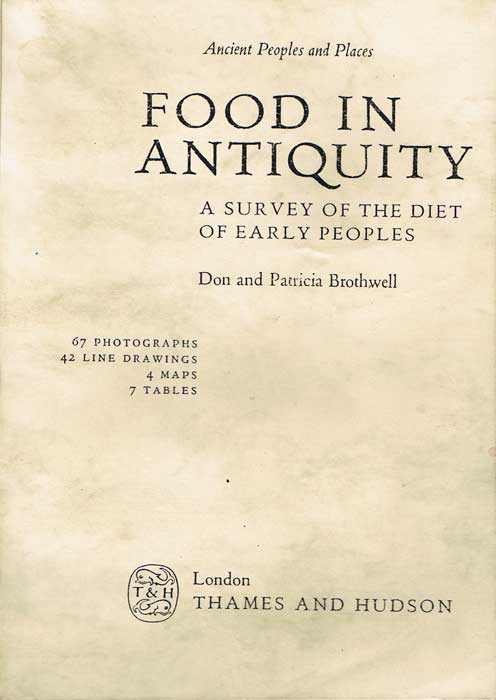 by Don and Patricia Brothwell
(1969)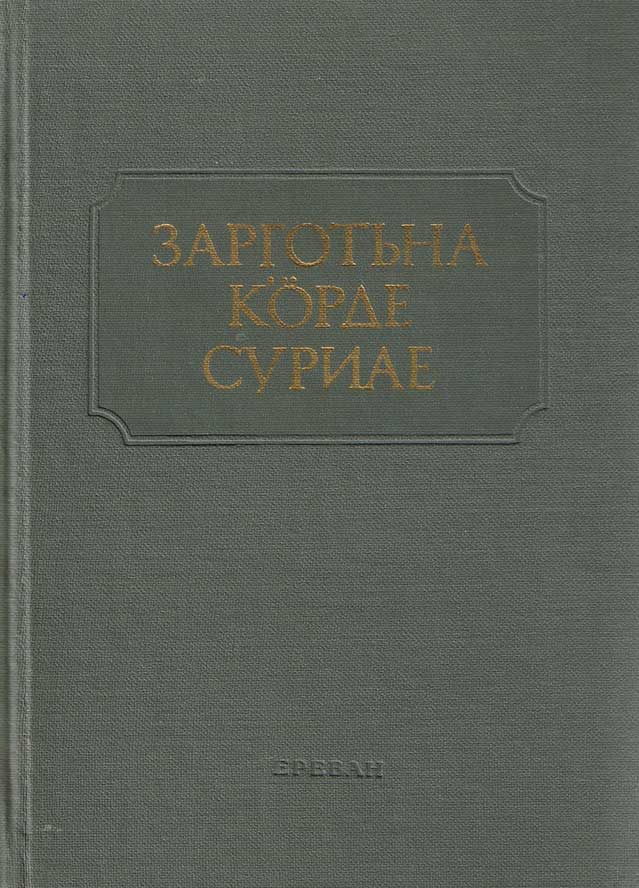 The Miracle of Conversion of
Dr Sa'eed Khan Kurdistani
by Isaac Maleek Yonan


Nashville, Tennessee
First Edition 1934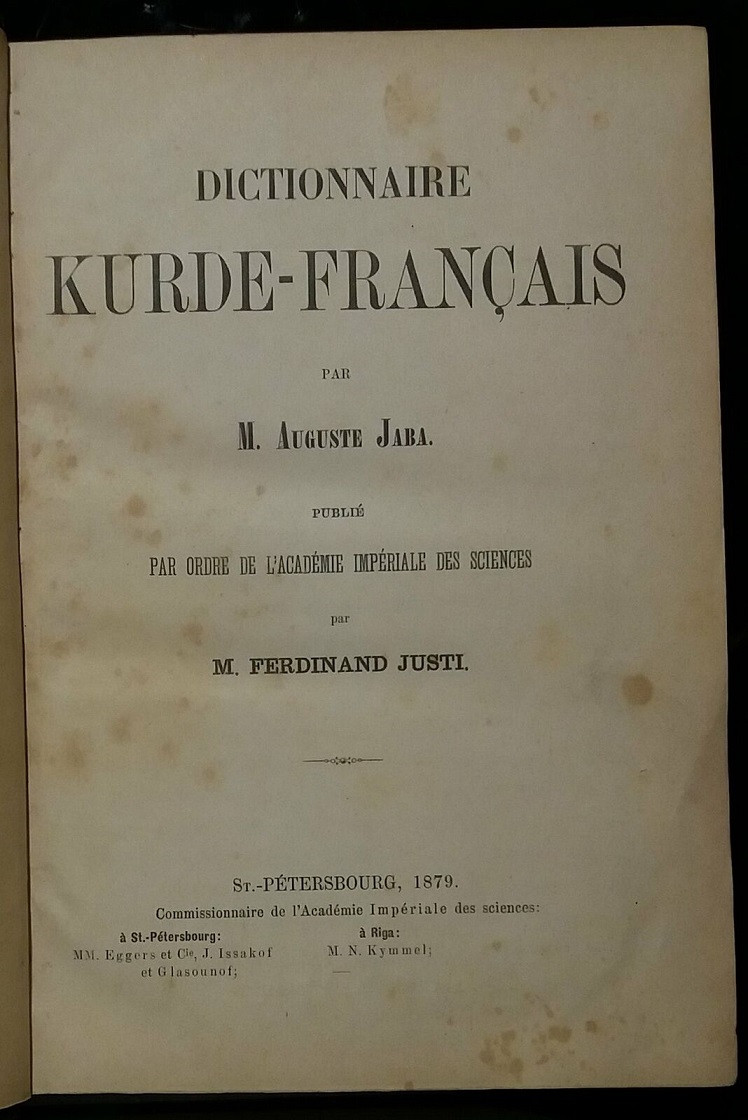 Ferdinand JUSTI, Dictionarie Kurde-France 1879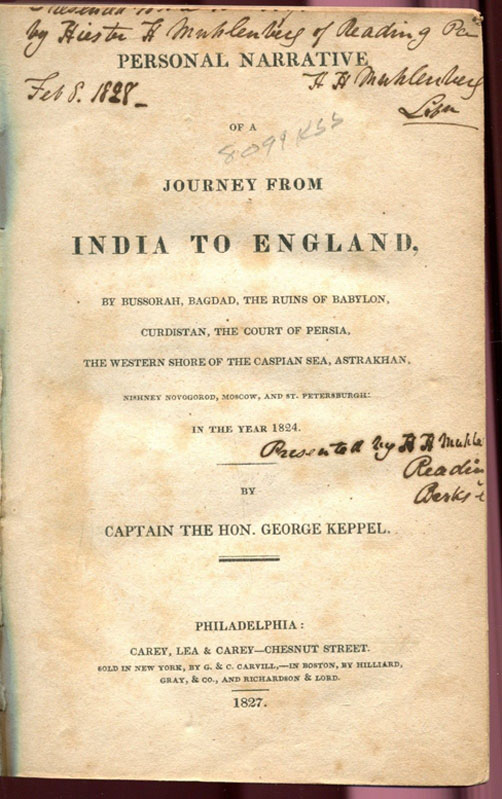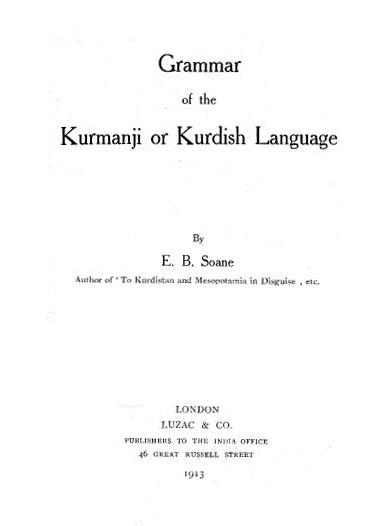 1856 yılında Sankt Petersburg'da basılmış (İran Kürdleri Üzerine)
Storia della regione del Kurdistan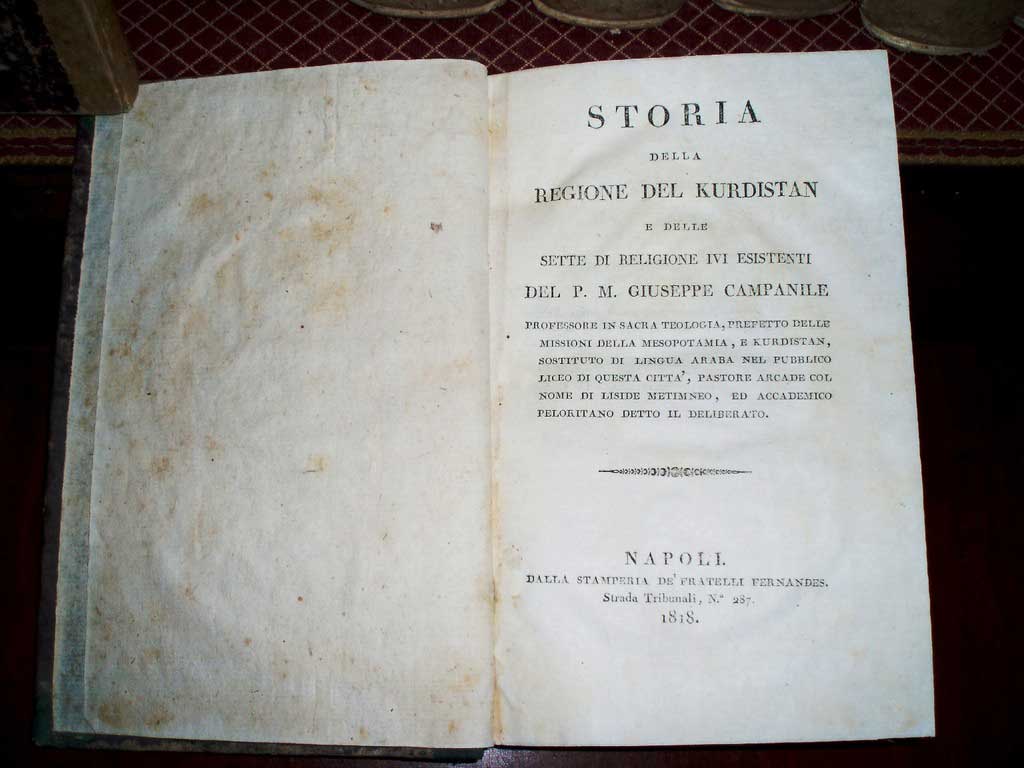 Giuseppe Campanile

Con le 4 Tavole 1818
Kurdish Women

- Maternal and child.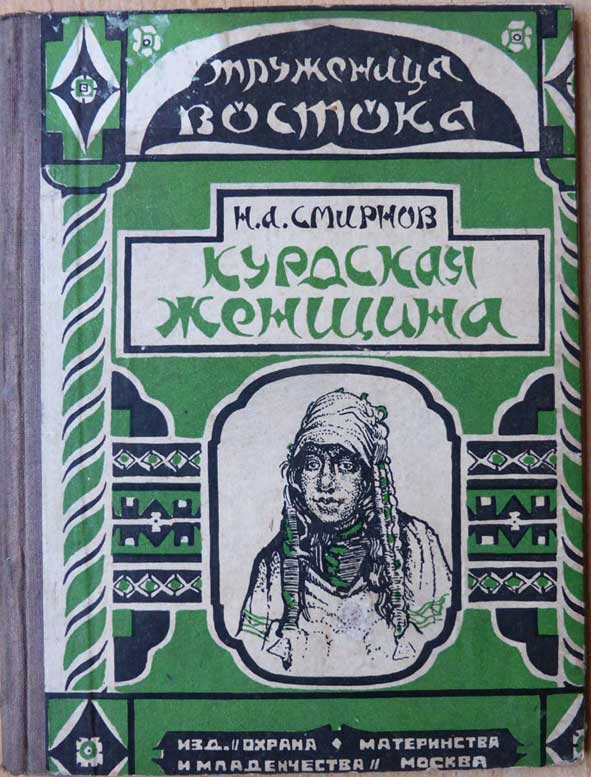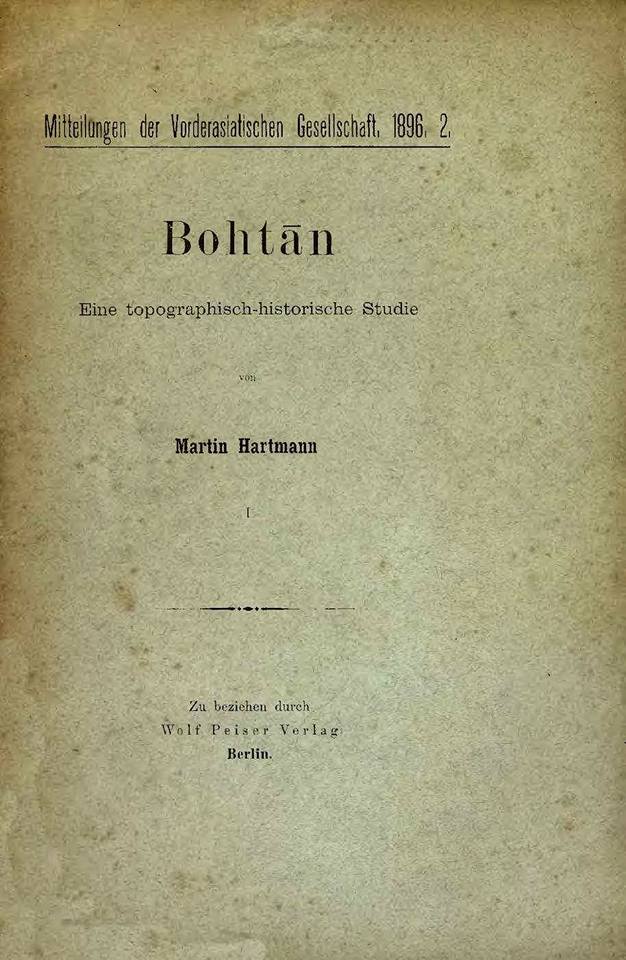 Click To Read
Bohtan, Martin Hartman, 1892
Click here!
To go to the previous page (1)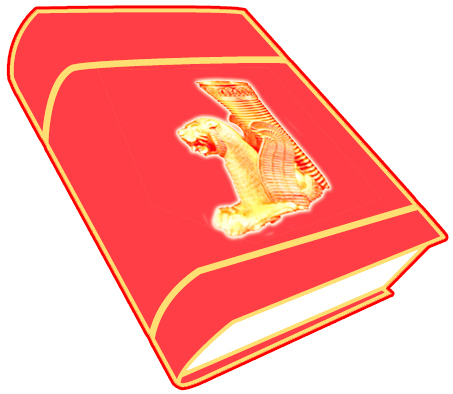 Foundation For Kurdish Library & Museum