HISTORICAL RUINS OF KURDISTAN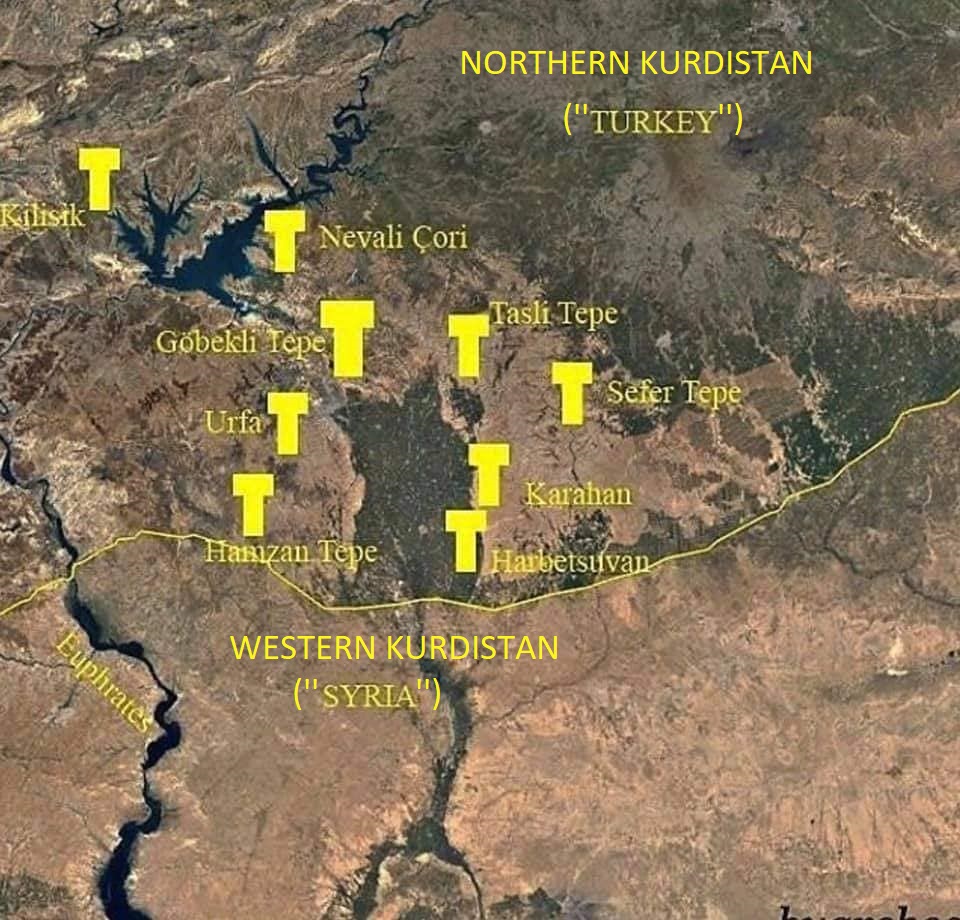 Historical Kurdistan continues to turn the history of the world upside down. KARAHANTEPE reprints history.. Moreover, it is 3000 years before Göbeklitepe!!
Let Herodots know so he can see history.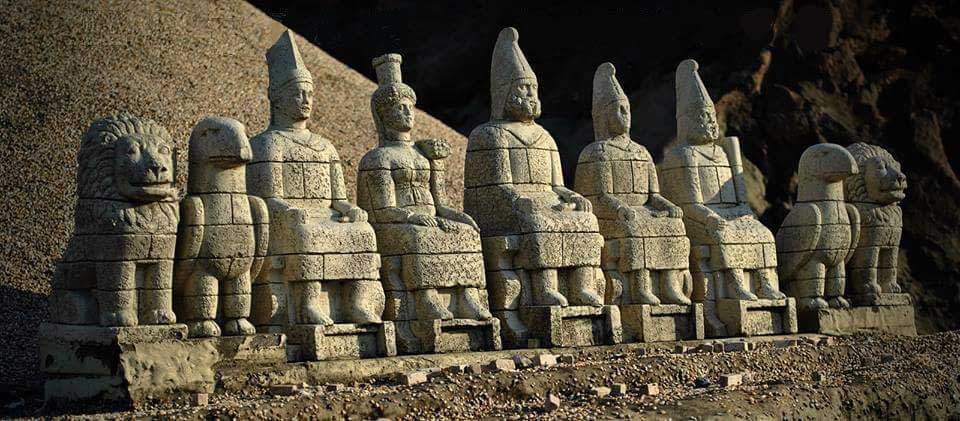 Êlih'te (Batman)
3 Bin Yıllık Nekropol Keşfedildi.
10/2023

KÜRDİSTAN'da bulunan bütün tarihi buluntuları kürdlerden başka herkese mal ediyorlar, ama ne hikmettir ki bu kazı alanlarında bulunan bütün iskeletklerin DNA'sı yerli halkın DNS'ıyla yani kürdlerle hep aynı çıkıyor! Tpkı 13 bin yıllık bir tarihi olan Göbekli Tepe'de bulunan kafatası iskeletinin DNA'sı gibi..
Nekropol, arkeolojik şehirlerde mezarlıkların ve toplu mezar yerlerinin bulunduğu bölgeye verilen isimdir.
Êlih'ïn ( Batman) Kercews ("Gercüş") ilçesine bağlı Bağözü Köyü Doruk Mezrasında bulunan ve Dicle Nehri'ne açılan Cehennem Deresi'nde gerçekleştirilen kazılarda tarihin seyrini değiştirecek 3 bin yıllık nekropol bulundu.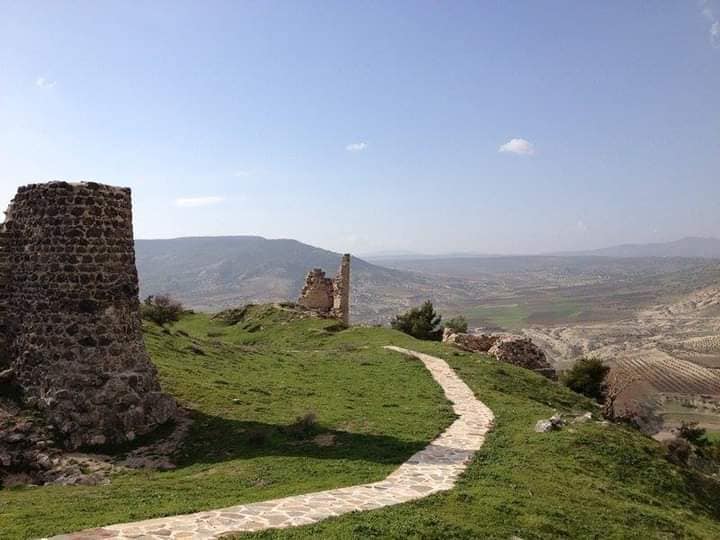 Keleha Rewendan - Efrîn Kurdax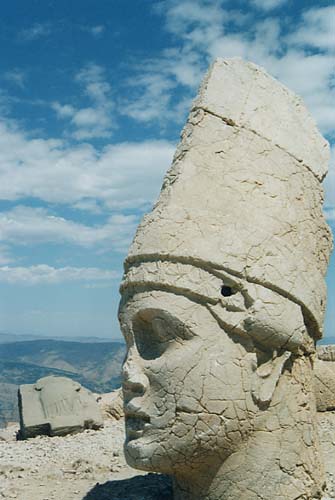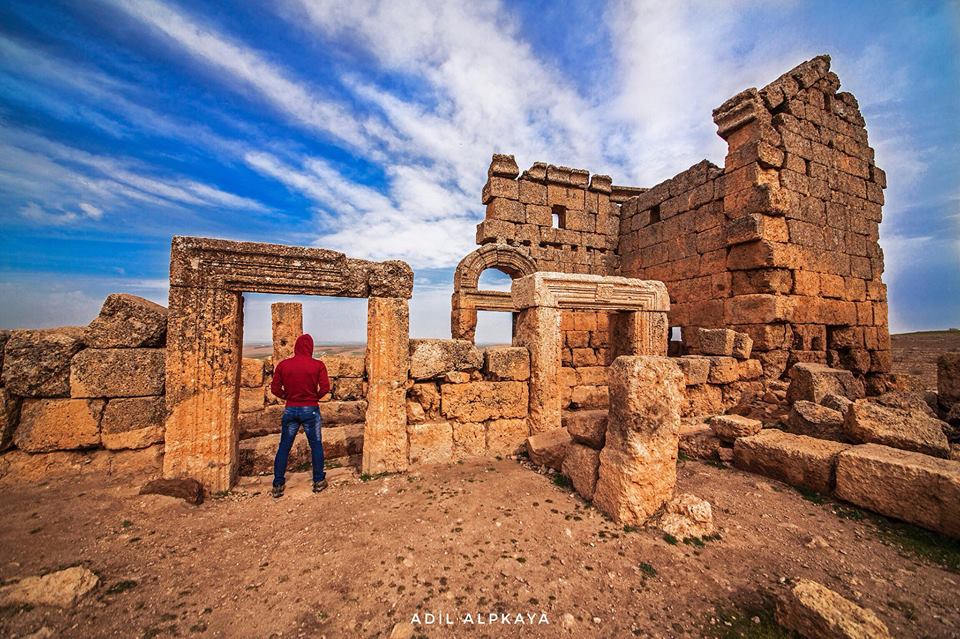 Keleha Zerzewanê Ji Çinarê 15 km sûn de li milê cepê li ser girekî biçûk li Diyarbekrê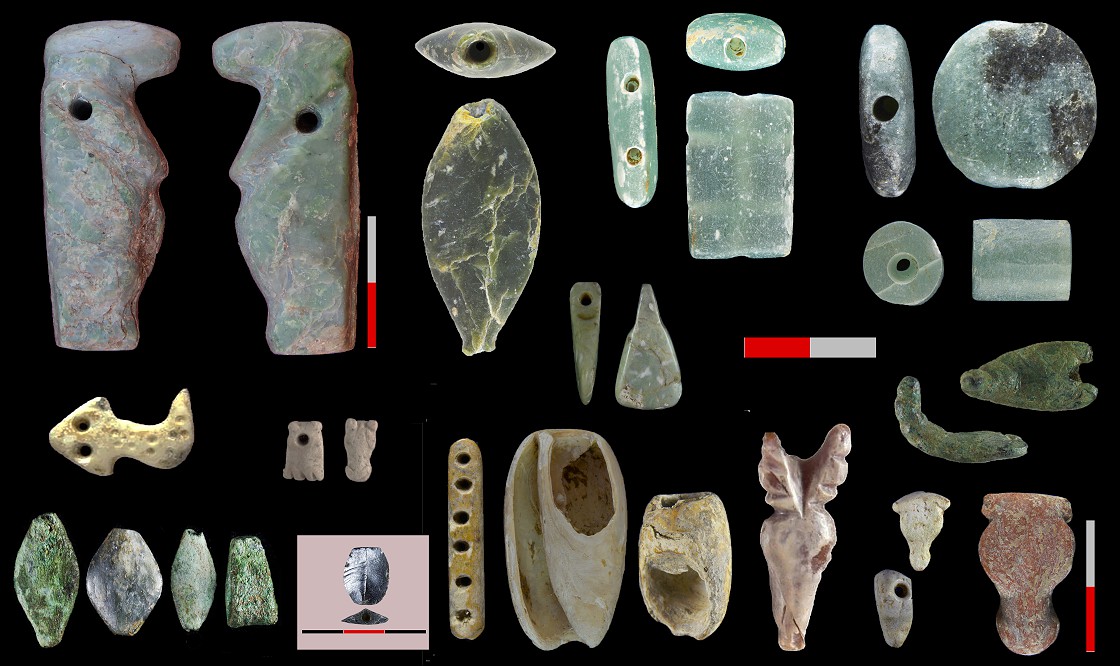 Mardin'in Kerboran (''Dargeçit'') ilçesinin Ilısu Mahallesi'ndeki Boncuklu Tarla, 12 bin yıllık geçmişiyle insanlık tarihine ışık tutuyor.
Goristana Meydan li Xelatê (Ahlat)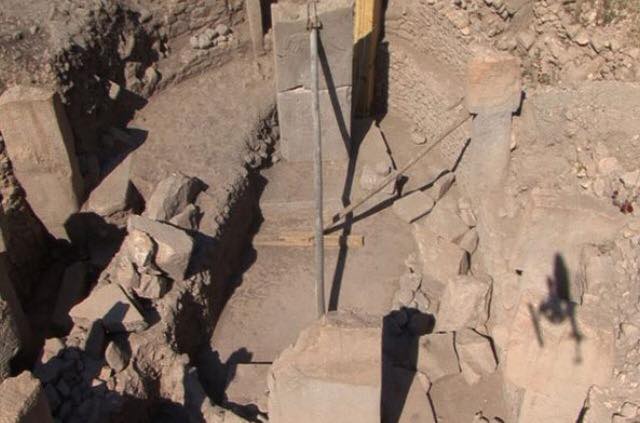 Newala Çorê - Neolithic Site in Kurdistan wich became destroyed by İslamist Tukish State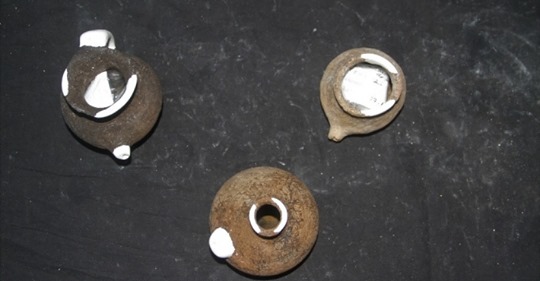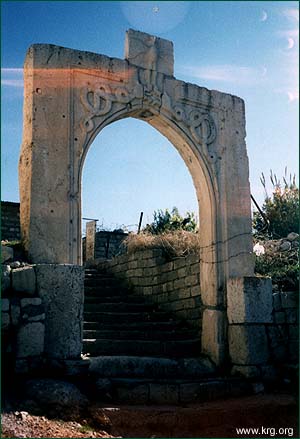 Historical ruins in Kurdistan - The old port in Amedi (Southern Kurdistan)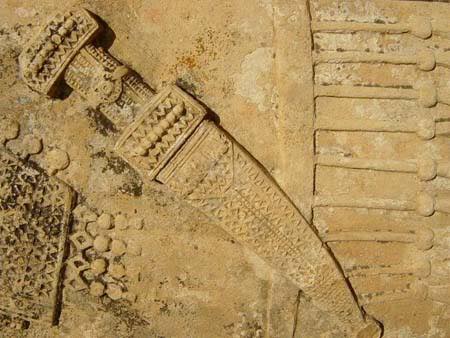 A Kurdish dagger carved on cliff, in Bitlis, Northern Kurdistan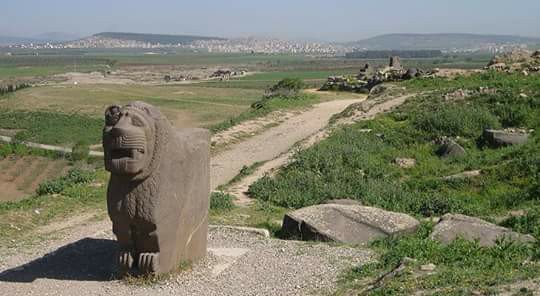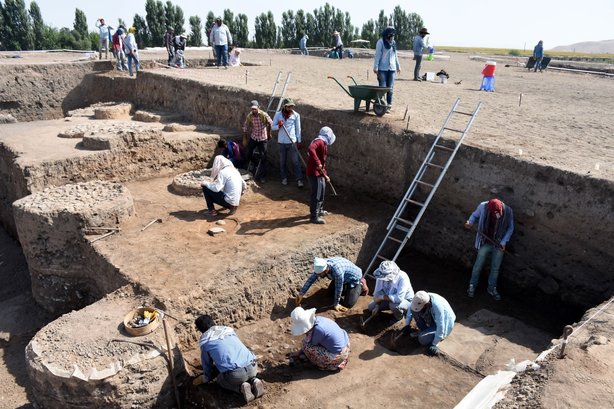 The Roots of the European Culture - Girê Kortikê - Kortik Tepe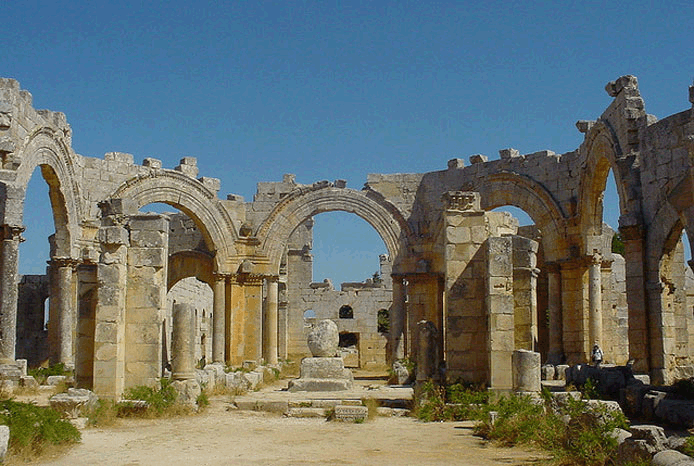 Historical ruins from the Kurdish city of Afrin in Western Kurdistan (Syria)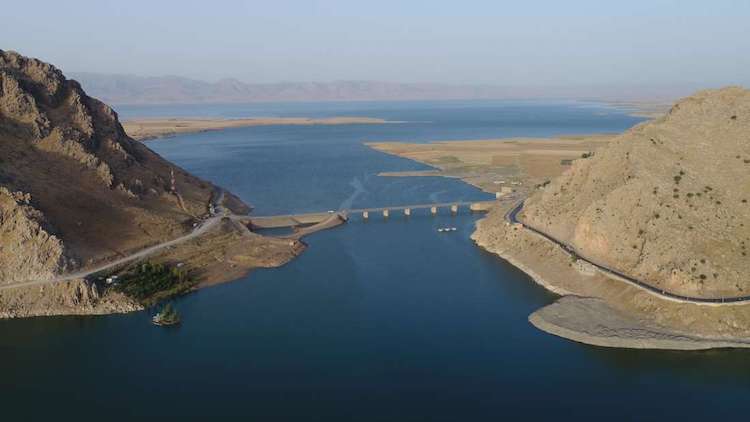 Qalatga Darbend - The magnificent city of Alexander the Great formed 331 BC was found in Silemani, in Kurdistan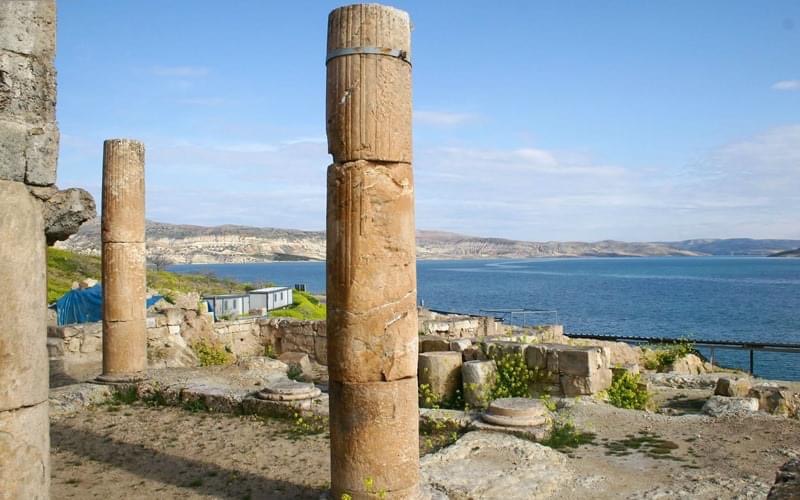 Zeugma Antik Kent Nizip Dilûk Bakur, Kurdistan.



The Great Ringwall of the World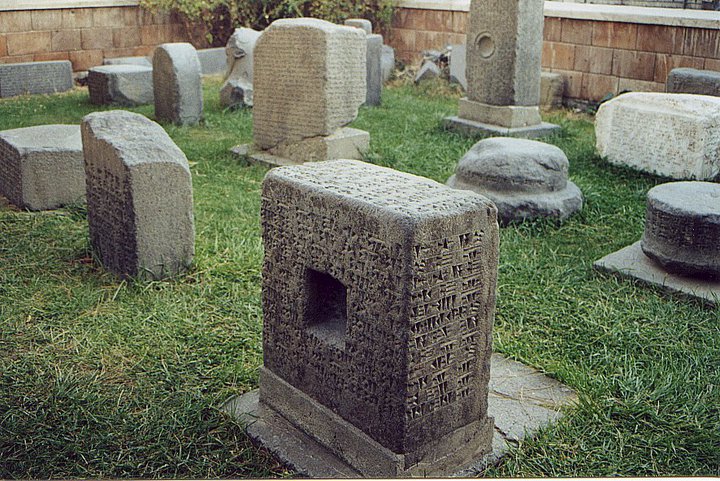 The Garden of Museum in Wan - Nordern Kurdistan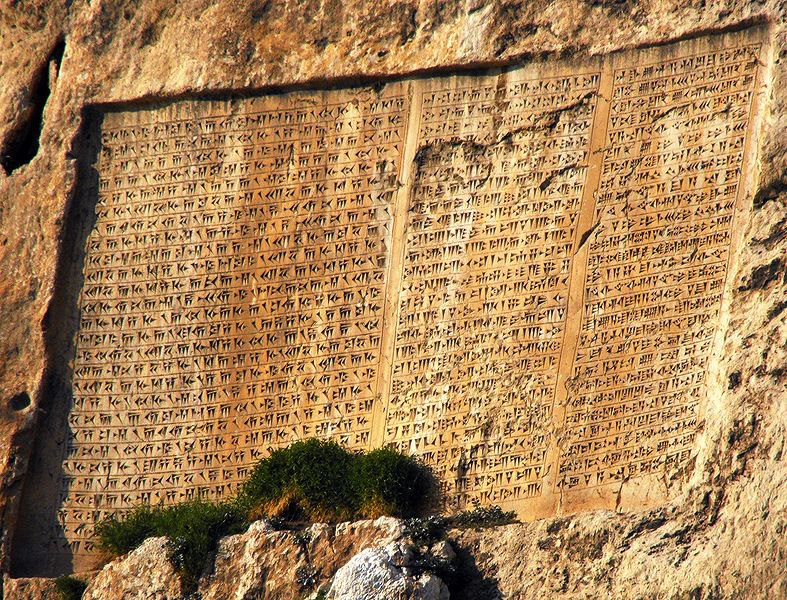 Trilingual inscription of Xerxes, on Van Castle

(Pers İmparatoru Xerxes'in Wan kalesinin altındaki kayalıklarda üç dilde çivi yazısı yazıtı,' (MÖ 486-465),
Yazıt, Eski farsça, akadca ve Elamca yazılmış)
Kserkses Inscription ....
.
Babylonian, Elamite, Persian
Tuspa, Van, Van Castle
Writing System: Cuneiform

Dating: 5th century BC
It was engraved on the rock by the Achaemenid ruler Xerxes in Tuspa, the capital of the Urartians.
It is the only Achaemenid royal inscription outside of Iran.
This trilingual (tri-lingual) inscription is written from left to right in cuneiform alphabet in 3 columns, Old Persian, Babylonian and Elamite.
It consists of 27 lines.
Xerxes or Sarhas (Persian: Hshayarşah (?????????) (reign: 486 - 465 BC) was the king of the Achaemenid Empire.
Xšayarša (Hşayarşa), one of the Persian rulers' names in Greek, means "king of heroes".
The inscription is in the middle of the rock south of Van Castle, where nobody can reach.
After the Urartians weakened by the Scythian and Median invasions, after the Armenian Orontid Dynasty, which dominated the region, Persians took control in Tushpa and the inscription was written for this reason.

"baga vazraka Auramazdâ hya mathi
šta bagânâm hya imâm bûm
im adâ hya avam asmânam
adâ hya martiyam adâ hya
šiyâtim adâ martiyahyâ
hya Xšayâršâm xšâyathiyam
akunaušaivam parûnâm x
šâyathiyam aivam parûnâm
framâtâram adam Xšayâršâ
xšâyathiya vazraka xšâyathiya
xšâyathiyânâm xšâyathiya da
hyûnâm paruv zanânâm xš
âyathiya ahyâyâ bûmiyâ va
zrakâyâ dûraiy apiy Dâraya
vahaušxšâyathiyahyâ puça Ha
xâmanišiya thâtiy Xšayâršâ
xšâyathiya : Dârayavaušxšâya
thiya hya manâ pitâ hauv va
šnâ Auramazdâha vasiy tya
naibam akunaušutâ ima st
ânam hauv niyaštâya katanaiy
yaniy dipim naiy nipišt
âm akunaušpasâva adam ni
yaštâyam imâm dipim nipa
ištanaiy mâm Auramazdâ pâ
tuv hadâ bagaibišutâmai
y xšaçam utâ tyamaiy kartam"

Almighty Ahura Mazda is the greatest of the gods.
He created the Earth, created the Sky, created Man, created happiness for man.
He made Xerxes king so that they would be ruled under a single valid law. I am Xerxes, son of the Achaemenid King Darius, king of great and vast lands, all kinds of societies, king of kings, king of great kings.
King Xerxes (Assuérus) said: King Darius, by the grace of my father, Ahura Mazda, did a lot of good things and gave the order to prepare this board for writing.
But an inscription was not written here yet, I ordered this inscription.
May Ahuramazda and the other gods protect me, my kingdom and what I do.


Kserkses Yazıtı .....
Babil, Elam ve farsça
Tuşpa, Van, Van Kalesi
Yazı Sistemi: Çivi yazısı
Kültür: Farsça
Tarihleme: MÖ 5. yy
Urartuların başkenti Tuspa'da Ahameniş hükümdarı Xerxes tarafından kayaya oyulmuştur.
İran dışındaki tek Ahameniş kraliyet yazıtıdır.
Bu üç dilli (üç dilli) yazıt, farsça, babilce ve elamca olmak üzere 3 sütun halinde çivi yazısıyla soldan sağa yazılmıştır.
27 satırdan oluşmaktadır.
Xerxes veya Sarhas (Farsça: Hshayarşah (?????????) (saltanat: MÖ 486 - 465) Ahameniş İmparatorluğu'nun Pers kralıydı.
Eski Pers hükümdarlarının Yunanca isimlerinden biri olan Xšayarša (Hşayarşa), "kahramanların kralı" anlamına gelir.
Yazıt, Van Kalesi'nin güneyinde kimsenin ulaşamayacağı kayalığın ortasındadır.
Urartuların, İskit ve Med akınlarıyla zayıflamasından sonra bölgeye hakim olan Ermeni Orontid Hanedanlığı'ndan sonra Tuşpa'da Perslerin kontrolü ele almış ve yazıt bu sebeple yazılmıştır.
ÖNEMLİ NOT: Ahamenişlerin sadece günümüz İranlıların olmadığı biliniyor. Ahameniş tahtına geçen pers kralı Xerxes (serhaş) Kürttür Babası Darius'ta Kürttür
I. Serhas, yıllardan bu yana babası Darius'un yunanlara karşı başlattığı savaşı sürdürmek için hazırlanıyordu. Atina'ya karşı büyük orduyla sefere çıktı. MÖ 484'te Serhas komutasındaki ordu Anatolya'ya vardı ve Çanakkale'de, Dardanel'in (Çanakkale Boğazı) karşı kıyısında yer alan Abidos'a gemilerden bir köprü yapıp askerlerini boğazdan karşıya geçirdi.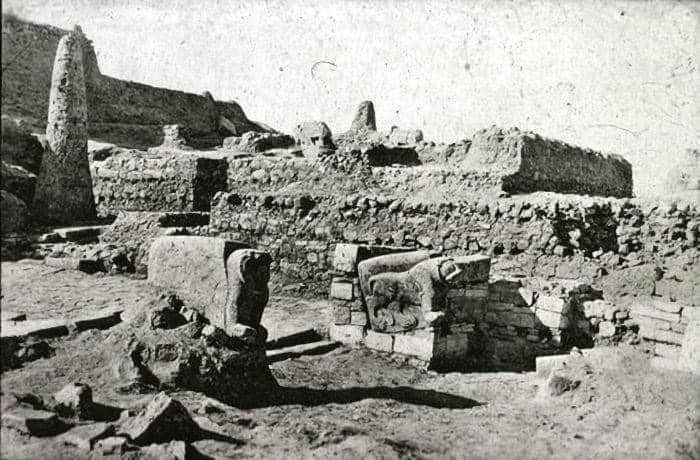 This civilixation from BC 5000 can be the Missing Link On the origin of Sumerian culture and civilization: ASLANTEPE IN NORTHERN KURDISTAN from 5000 BC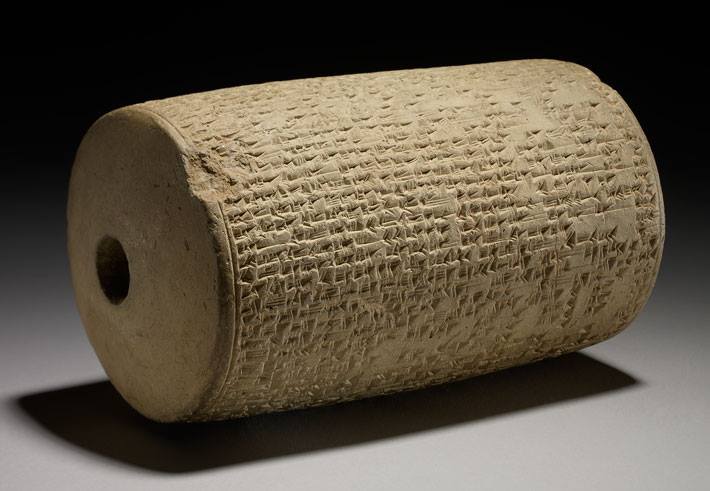 Found in Kurdistan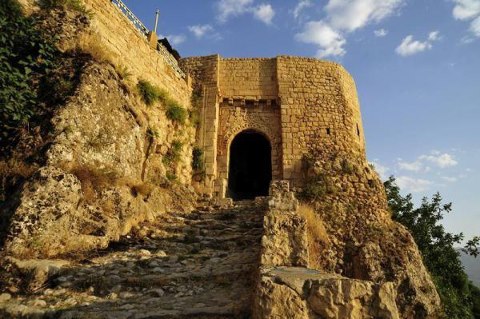 Historical ruins in Kurdistan - The old city port in Amedi (Southern Kurdistan)



Historical ruins in Kurdistan


The Famous Kurdish Historical Castle: Birca Belek (WhiteCastle) which is existing in Kurdish poetry, epos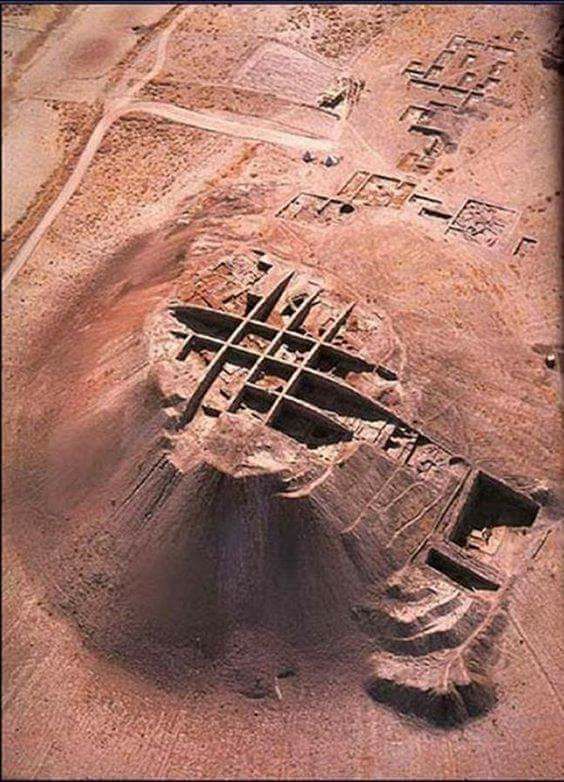 İlk Tunç Çağından kalma, Norşuntepe Höyüğü, Altınova, Xarpût ["Elazığ"]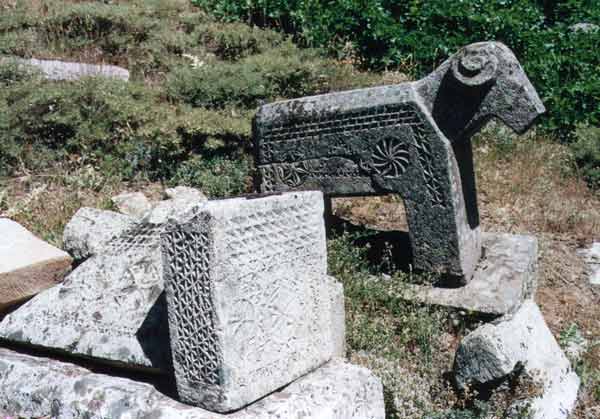 Historical ruins in Kurdistan (Dersim)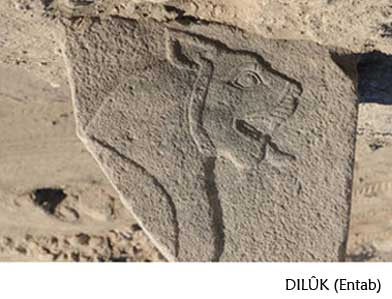 Historical ruins in Kurdistan Dilûk,("Entab")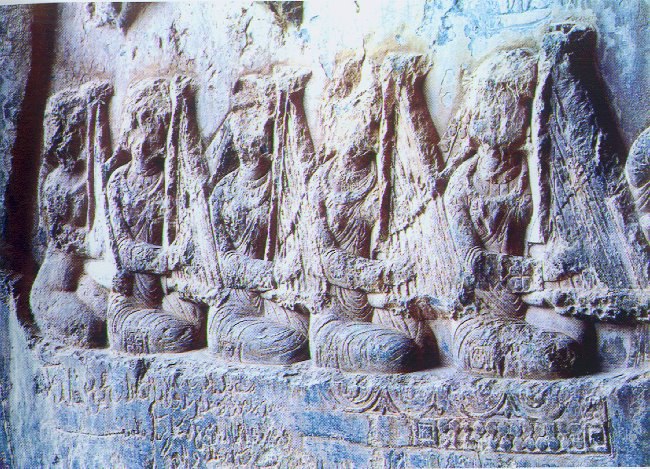 Taq Wesan - Kermanshan Eastern Kurdistan
The god of Mithra - Place: The Takwestan Mountain. An old ancient civilisazation in eastern Kurdistan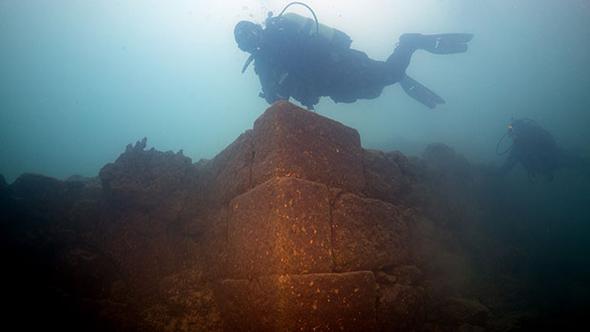 HUGE UNDERWATER CASTLE WITH ANCIENT 'FAIRY CHIMNEYS' DISCOVERED AT THE BOTTOM OF LAKE WAN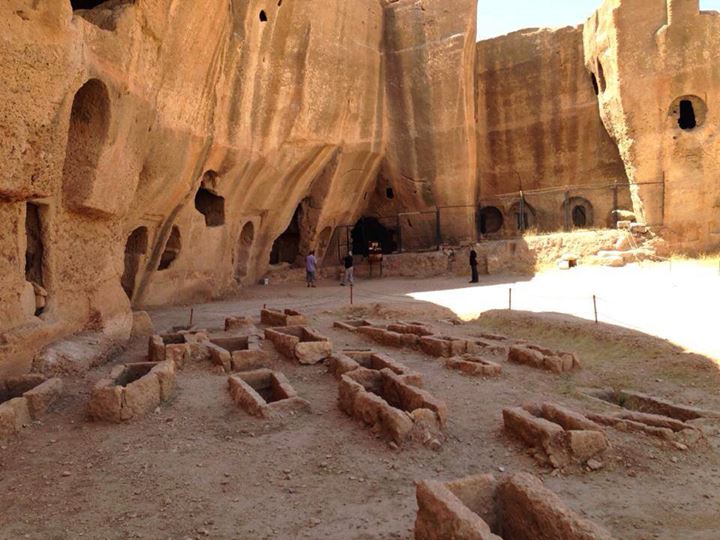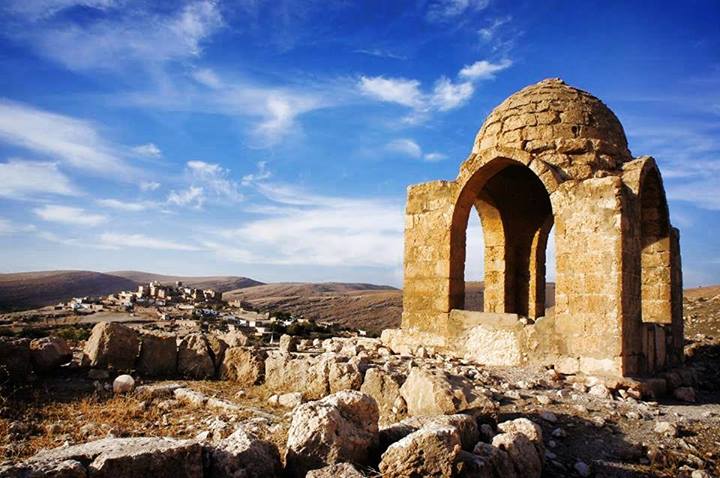 Hezro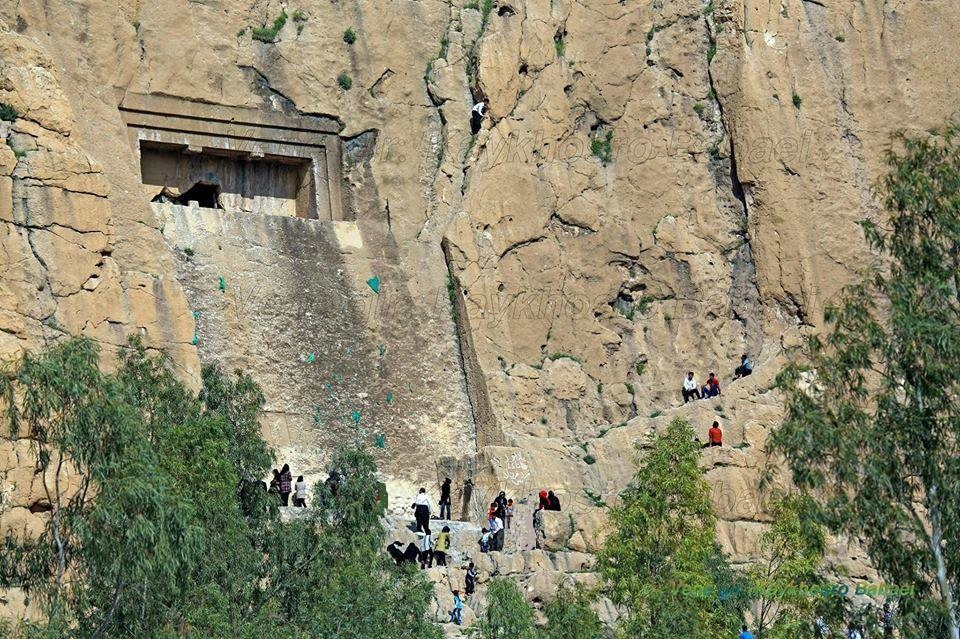 Dukan Dawud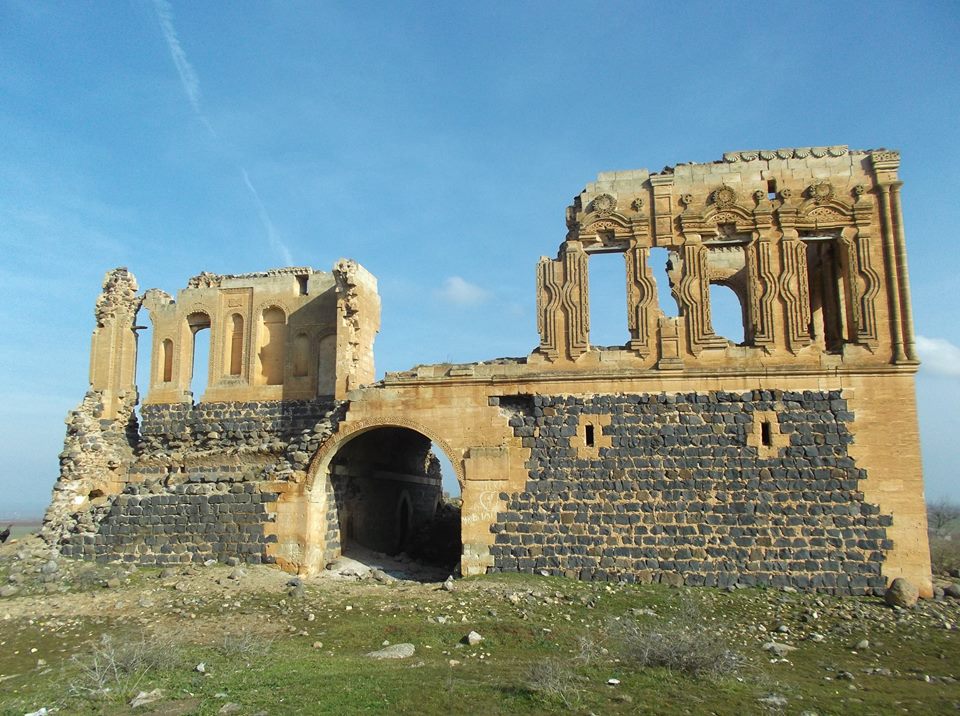 Goza Şêx Qasim Çinar Diyarbekir Northern Kurdistan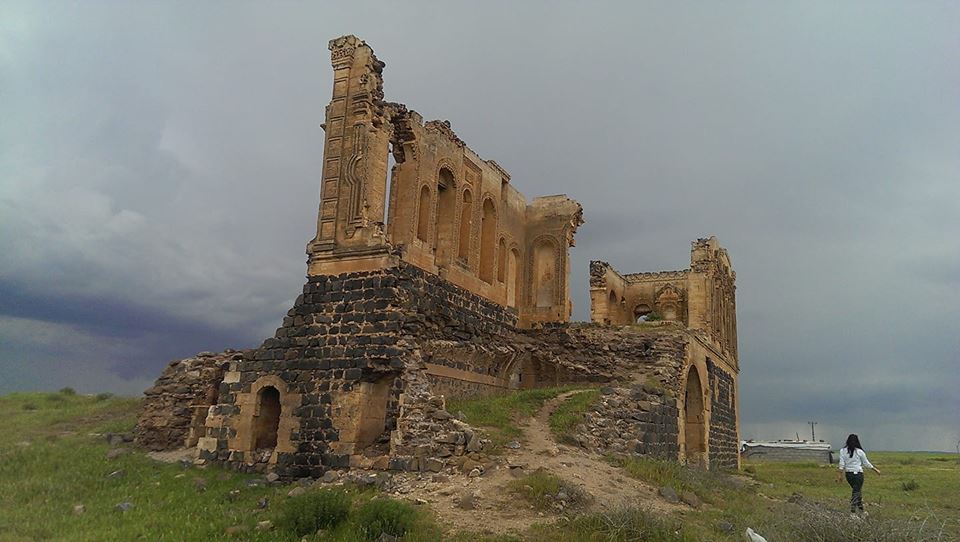 Goza Şêx Qasim Çinar Diyarbekir Northern Kurdistan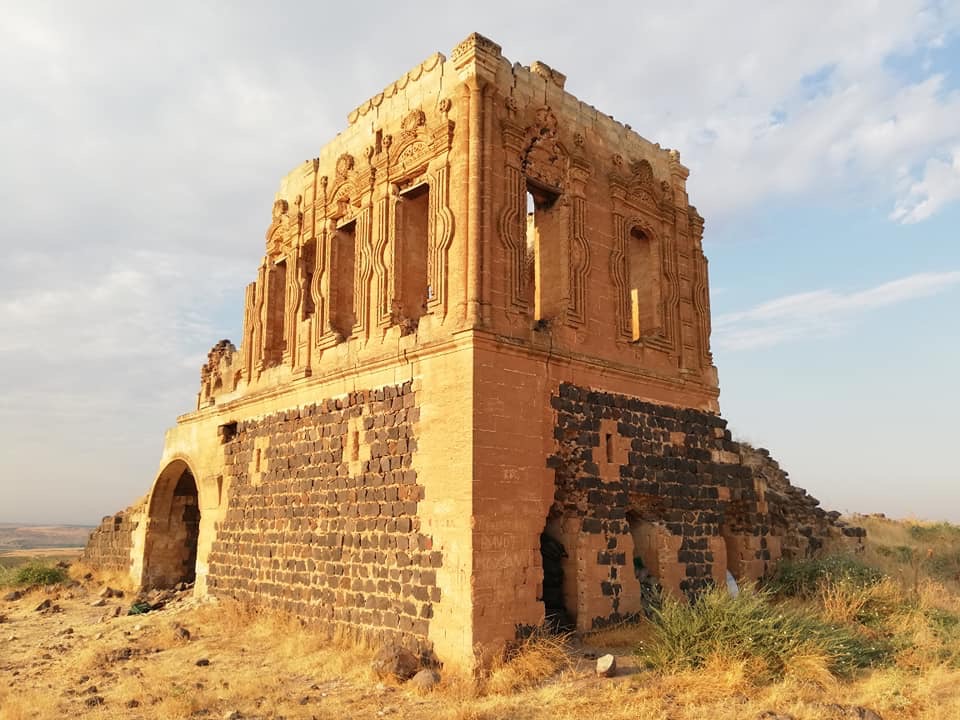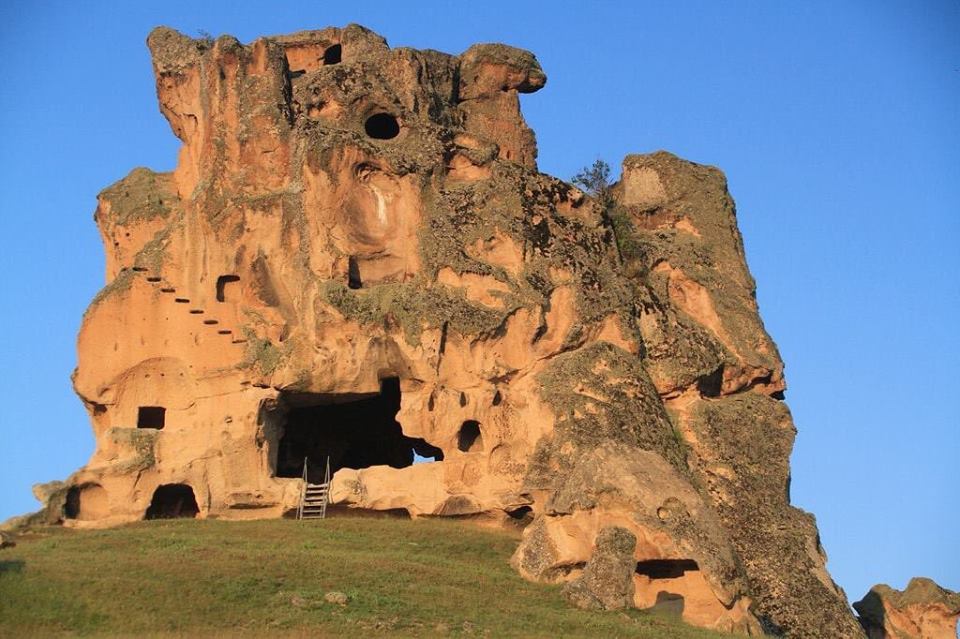 Qelaçkê Şirnexê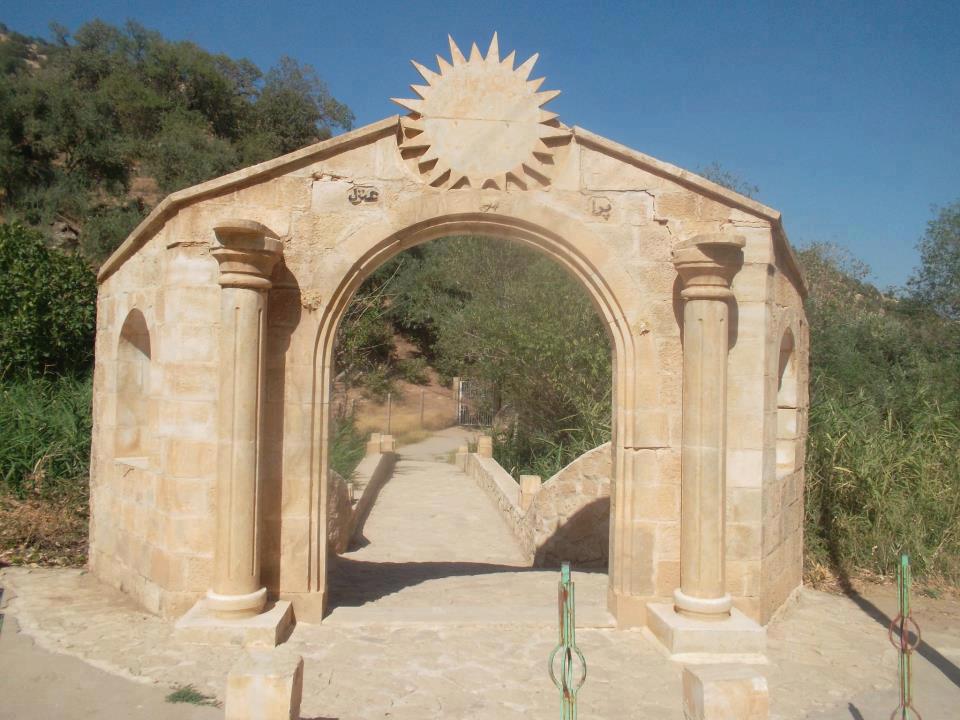 HISTORICAL KURDISH CASTLE AYANIS,
BUILD BY THE URARTUS - ANCIENT KURDS

(KÜRDLERİN ATALARI URARTULARA AİT TARİHİ KÜRD KALESİ AYANİS)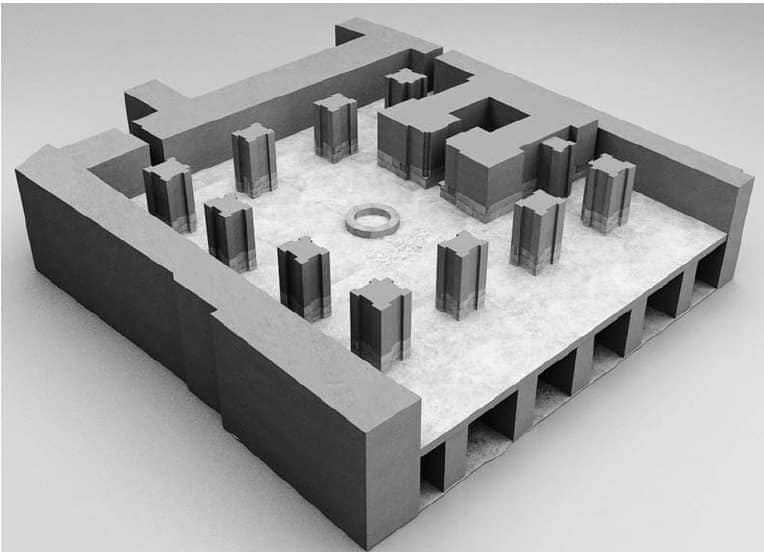 Wan Gölü yakınlarındaki Ayanis Kalesi - Kuzey Kürdistan

Ayanis Kalesi, Wan Gölü'nün doğu kıyısındadır. Adı işgalci türkler tarafından ''Ağartı'' olarak değiştirilen bu köy yakınlarında kayalık bir tepe üzerine kurulmuştur. Urartu Krallığı'nı MÖ 685-653/650 yılları arasında yöneten Argişti'nin oğlu II. Rusa tarafından yaptırılmıştır.
Kale, anıtsal kapı ve tapınak cephesinde bulunan yazıtlara ve ayrıca dendrokronoloji sonuçlarına göre MÖ 673-72 yıllarından sonra yapılmış olmalıdır.
Deniz seviyesinden yüksekliği 1866 m olan kale, 100x400 m ölçülerinde ve ana kaya üzerine inşa edilmiştir.
Ayanis Kalesi'nin en önemli alanı Haldi Tapınağı'nın bulunduğu tapınak alanıdır. Tapınak baş tanrı ve savaş tanrısı Haldi'ye ithaf edilmiştir, bu bölgeden ok uçları, kalkanlar ve sadaklar gibi birçok askeri buluntu elde edilmiştir.
Tapınağın ön cephesinde ve giriş koridorunun iki yanında 88 satırdan oluşan Urartu tarihi için en uzun yazıtı (16m) olan 8 bazalt blok bulunmaktadır.
Tapınak duvarları, dünyada eşsiz bir tapınak özelliği olan kaymaktaşı oymalarından yapılmış oyma olarak tanımlanan süslemelerle süslenmiştir.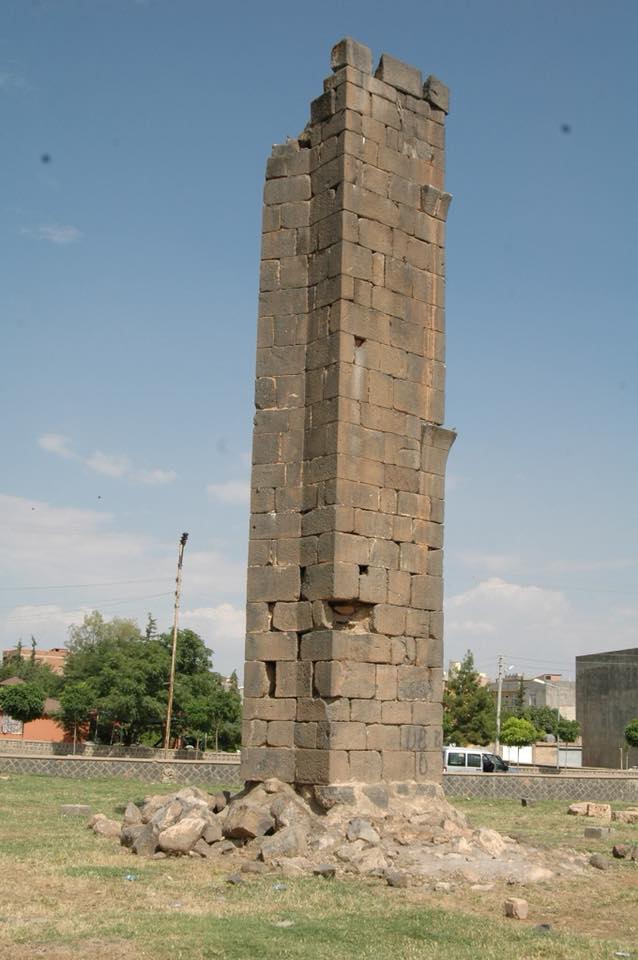 Bermaya mêjûyî ya li Wêranşarê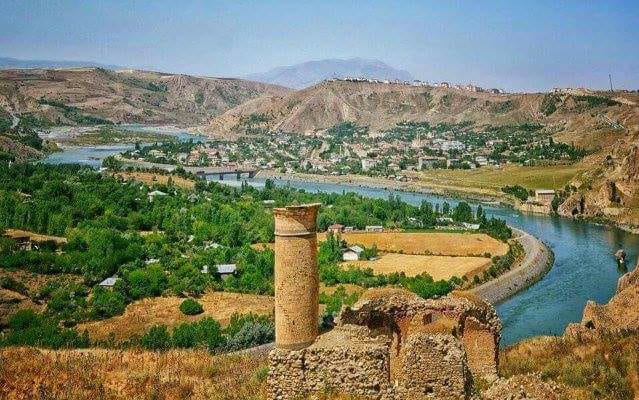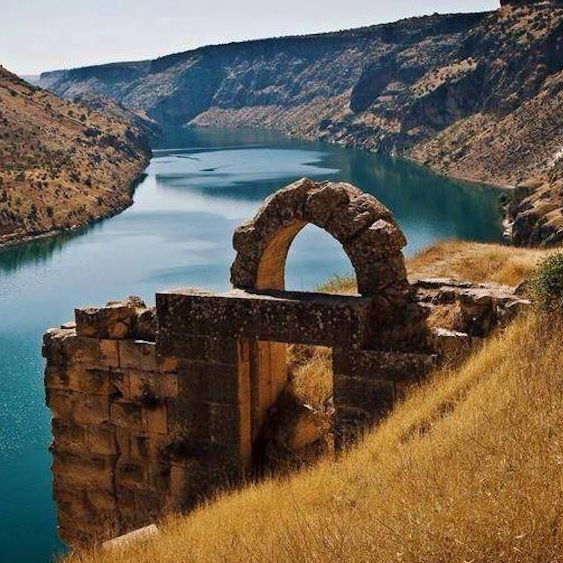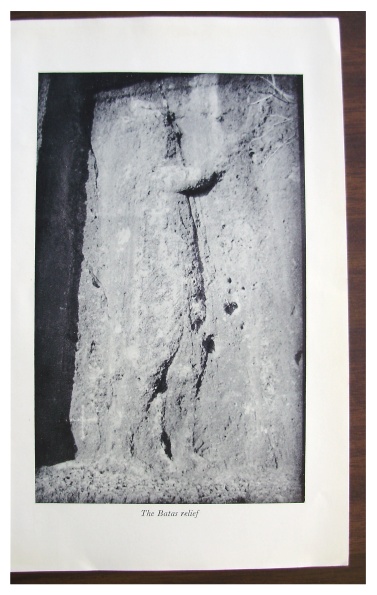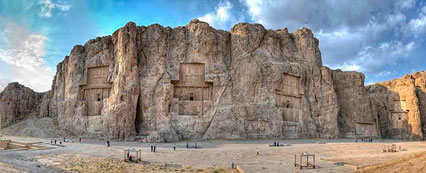 Nakhshi Rustem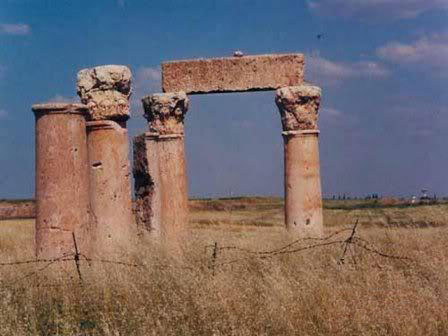 Ruins of the ancient university in Nsibis - Northern Kurdistan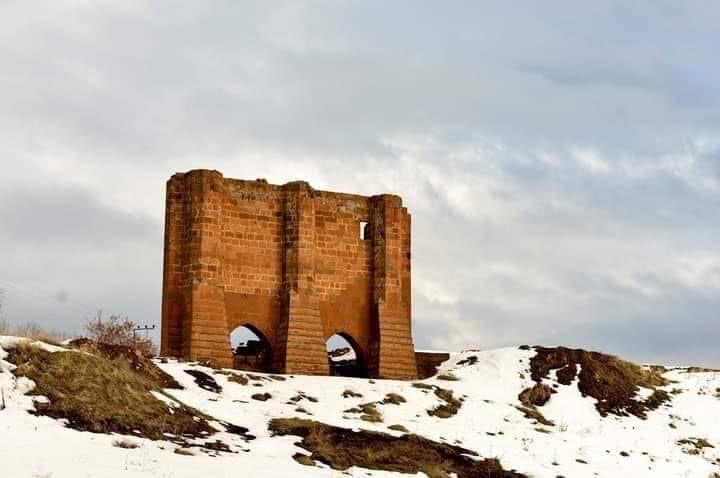 Xelat, Exlat, Bitlîs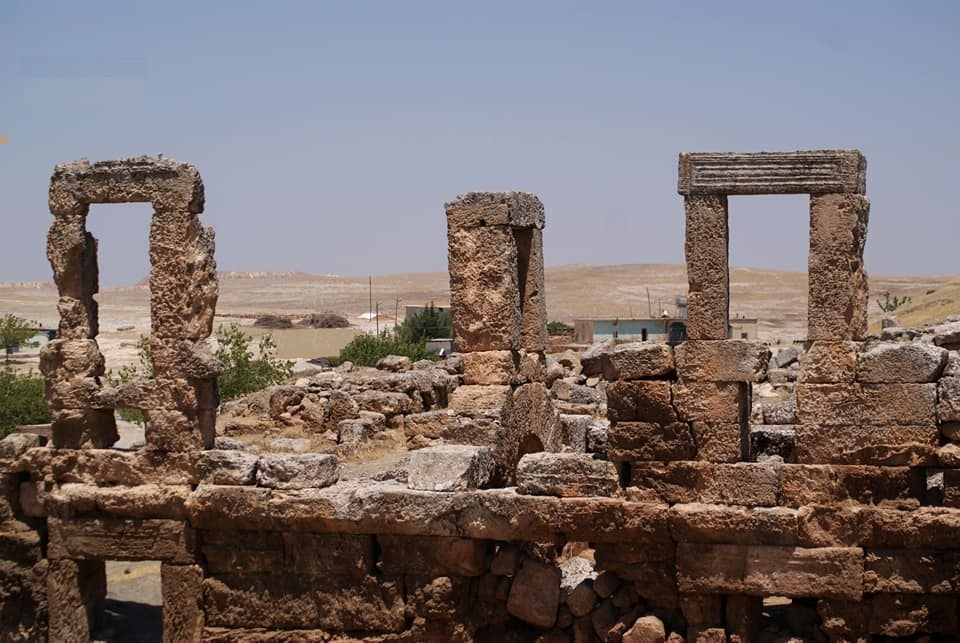 Ruins of the ancient Harran Civilisation in Ruha-Orfa - Northern Kurdistan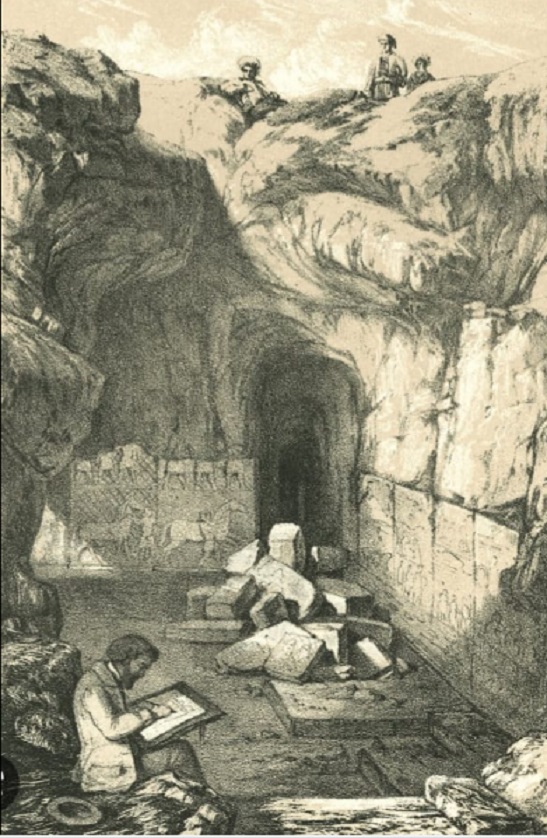 Kurdiastan Başûr, bermayên mêjûyî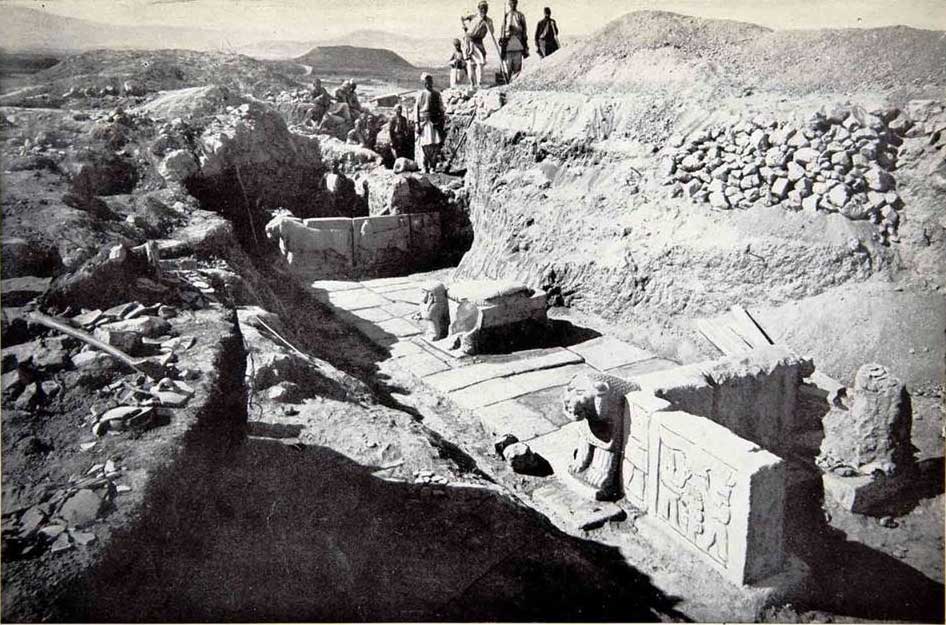 Dilûk ['Entab, Gaziantep - Sakçagözü'] 1908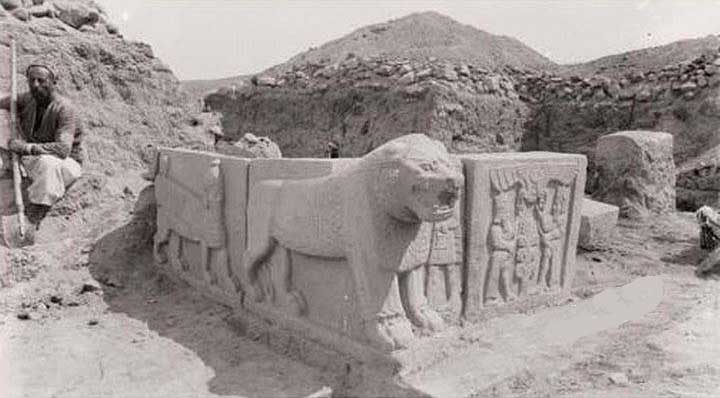 Dilûk ['Entab, Gaziantep - Sakçagözü'] 1908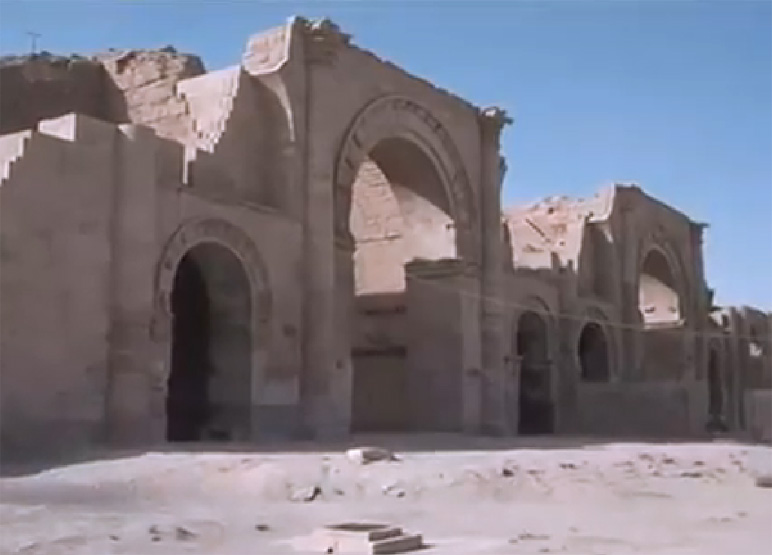 Hatra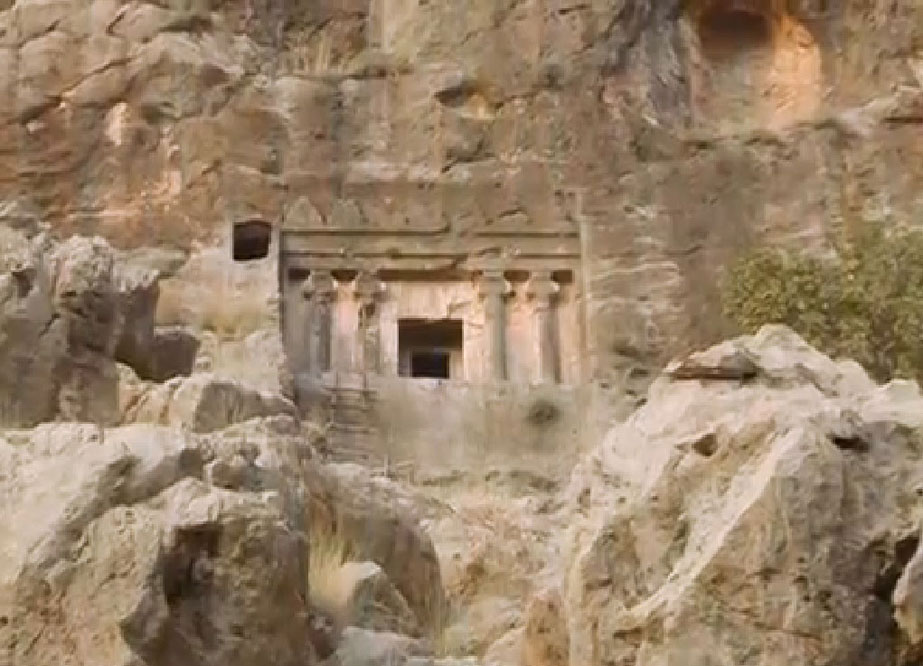 Dev Doxter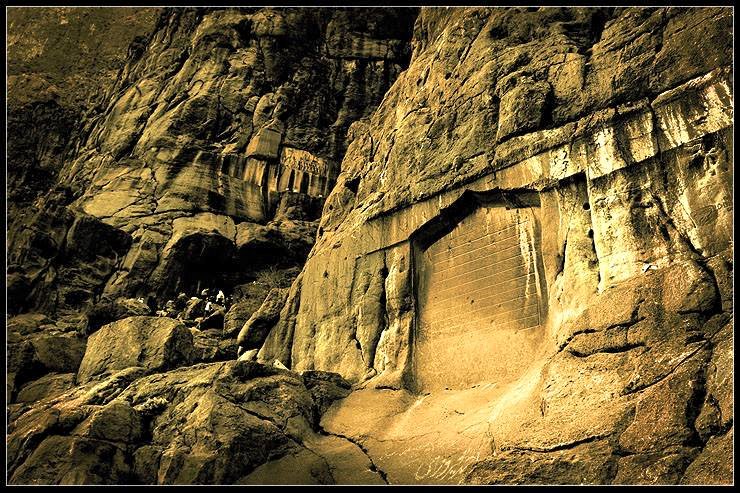 Bîstûn, Kermanşan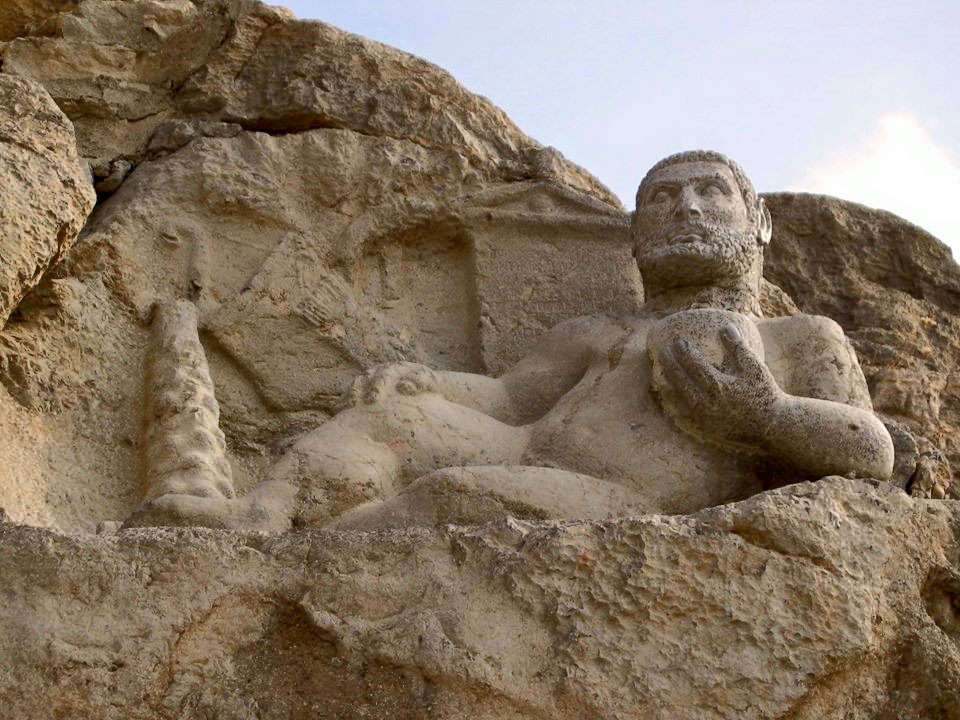 Hercules, Bîstûn, Kermanşan
Peykerê Behramê Herekolê, li parêzgeha Kirmaşanê, rojhilata Kurdistanê. Di dema desthilatiya Selevkoyan (piştî Îskenderê mezin) de hatiye çêkirin.
Navê xwe ji mîtolojiya Kurdî digire. Hût an dêwê Çiyayê Herekolê ye. Navê Herkûles ê grekî jî ji wir tê. Gorî baweriya Zerdeştiyê her weha Xwedayî Veretrayna jî xwedî heman behremendiyê ye, bi tundî parastina başî û merdiyê dike (Behram, Yaşt/Warahran Yaşt, an Veretrayna). Mirov dikare wî bişibîne Ristemê Zal jî, lê Ristem mirov e û Behramê Herekolê jî hût/dêw e. Dara Gimgimî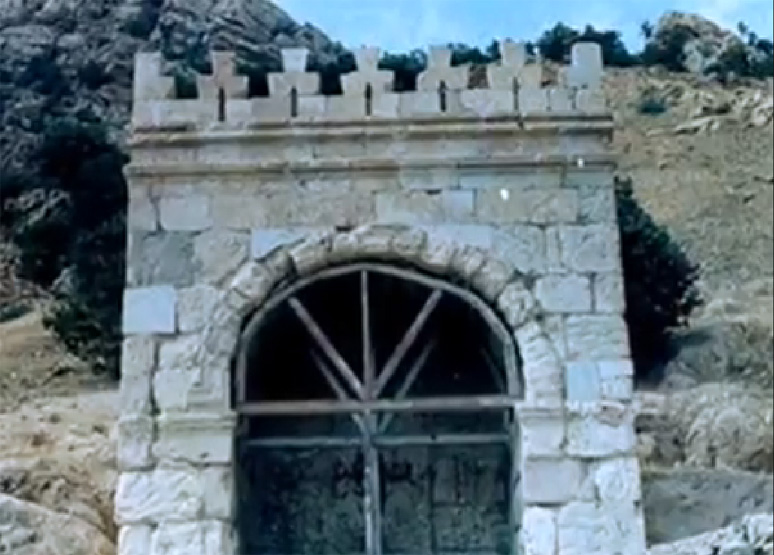 Gara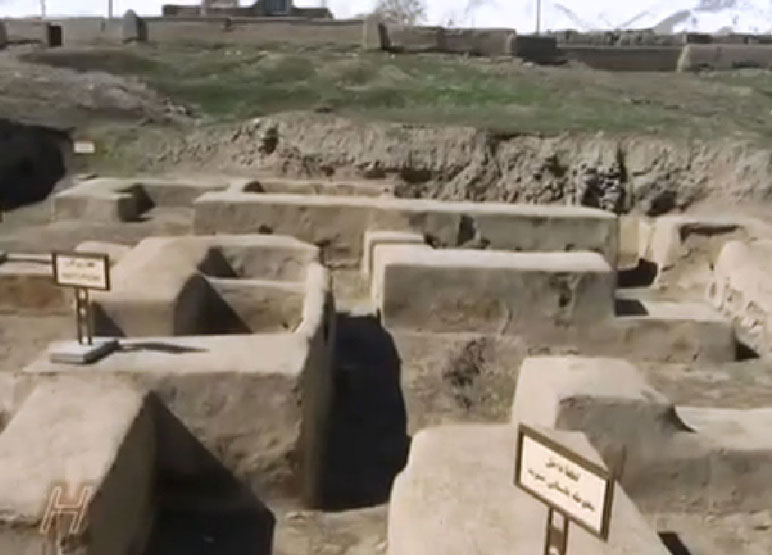 Hamadan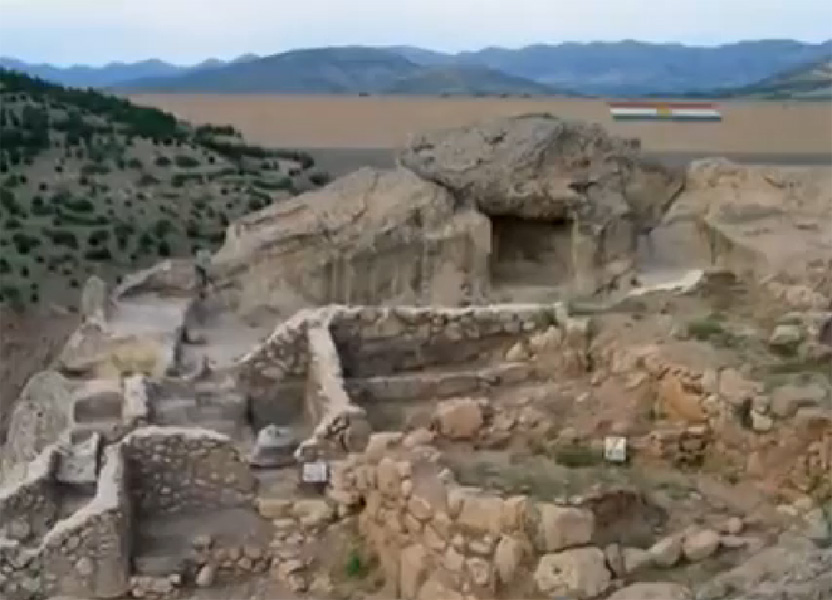 Charshin


Dawad
Bermayên dîrokî li devera Torê, Mêrdîn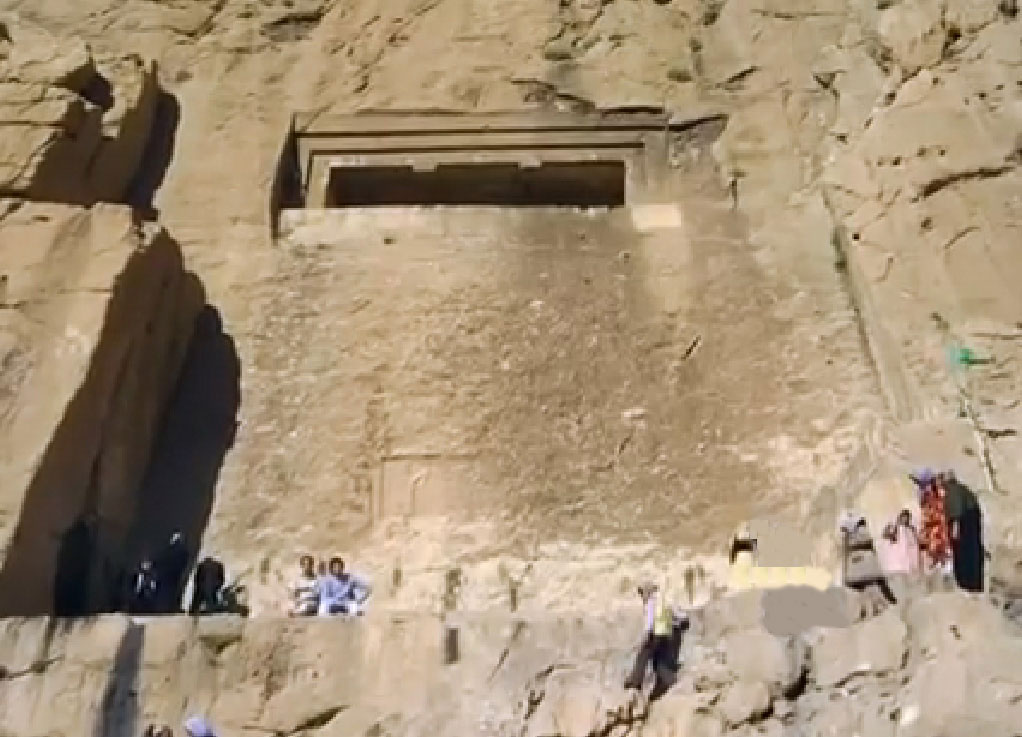 Dawad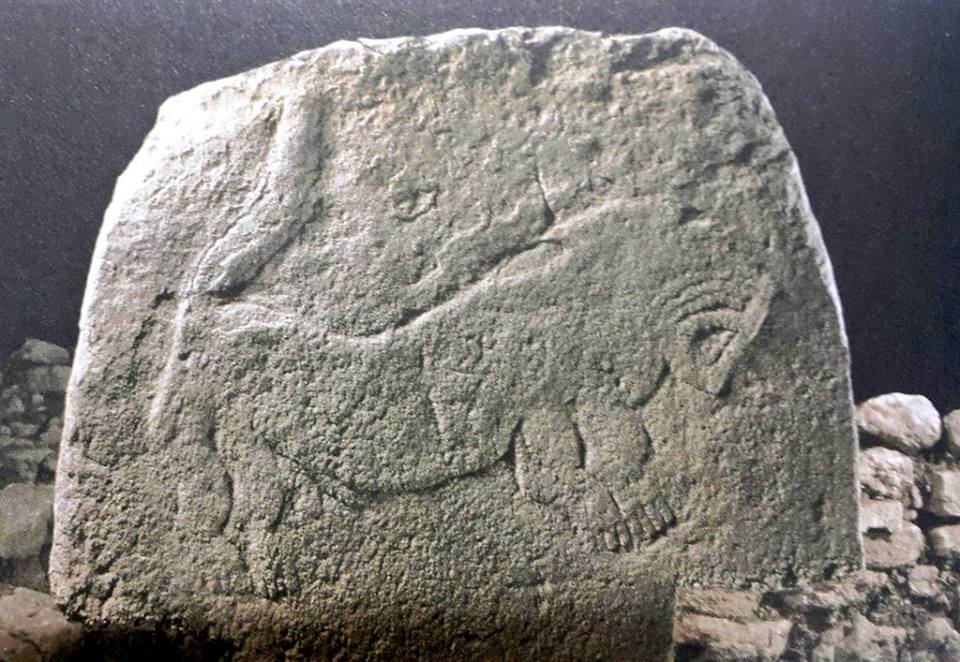 M.Ö. 10.000 - Girê Miraza, Xirabreşk Göbeklitepe - Urfa kazılarında bulunan aslan kabartması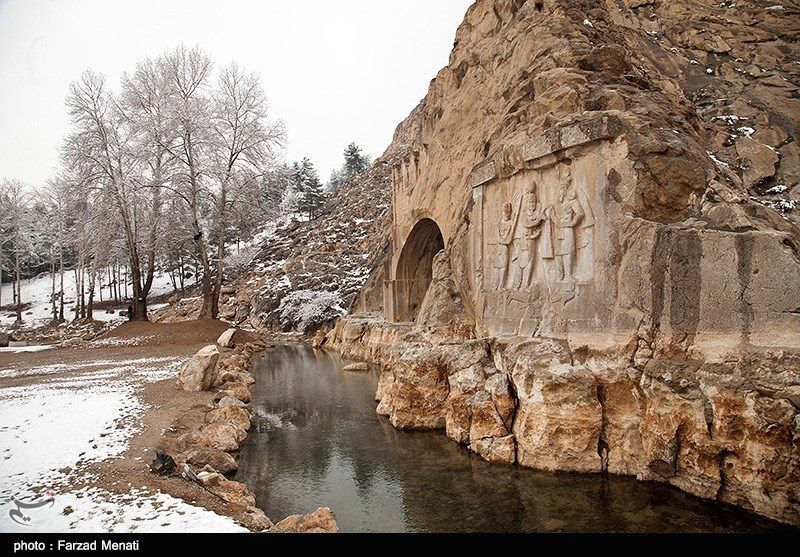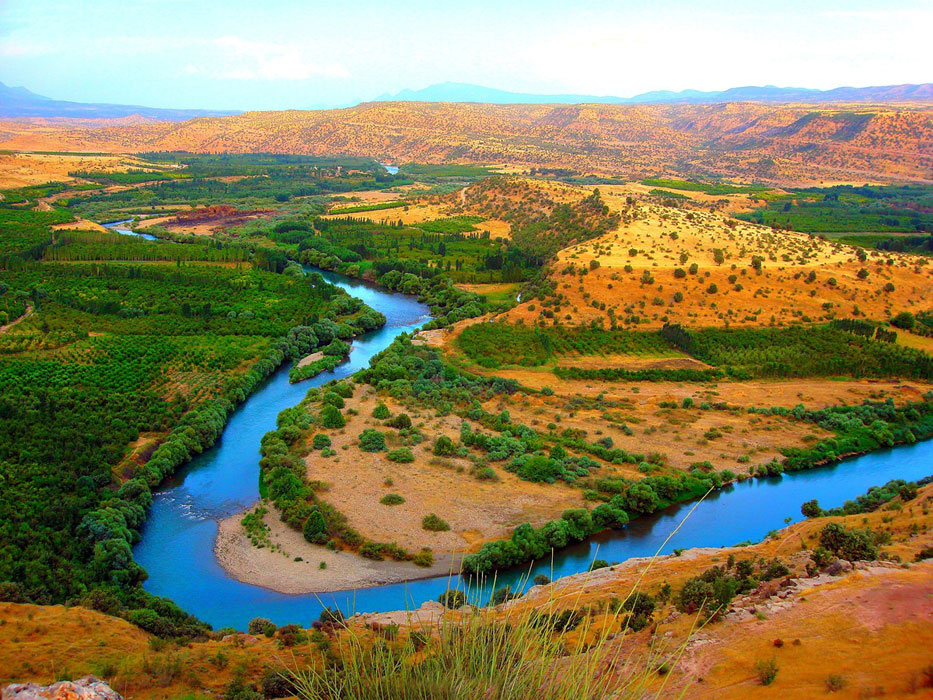 Greater Zab River, Southern Kurdistan
HEWLER, Southern Kurdistan Under Iraqi Occupation – Archaeologists have discovered an ancient city, roughly 4,000 years old, on the banks of the Great Zab River in the Kurdistan Region.
The city known as Xarab-I Kilashin was unearthed as part of a major archaeological investigation of a 3,000 square kilometer area in the Region which began in 2012 and is expected to conclude this year.
The region had been off-limits to archaeologists for many years, first because of political instability in the area and later due to the presence of the Islamic State (IS).
"What is surprising is the size of this settlement," one of the expedition leaders, Rafal Kolinski of Adam Mickiewicz University in Poznan, told IBTimes UK.
"All the earlier settlements evidenced in the area are very small in size, rarely exceeding 1 hectare. The same can be said of settlements contemporary to Xarab-i Kilashin, our urban site, which were mere villages."
Xarab-i Kilashin is arranged in a semi-circle around the northern river bank, stretching for a diameter of about 300 meters. Settlements of this size were not thought to have existed in the region before the Middle Ages.
The major research project on the settlement history of the Kurdistan Region led by the Institute of Archeology at the Adam Mickiewicz University in Poznan is to be based on the result of an extensive archaeological reconnaissance carried out on both banks of the Great Zab River, 50 km north of Erbil
Some 12,000 artifacts were discovered in the area, including pottery and terracotta stamps used mainly for decorating tissues.
The ancient Mesopotamian city is thought to have been an independent administrative seat for a dignitary who ruled prior to the rise of the Assyrian empire.
The archaeologists plan on releasing a series of maps of the area by 2018.

05-06-2017
Edited by A H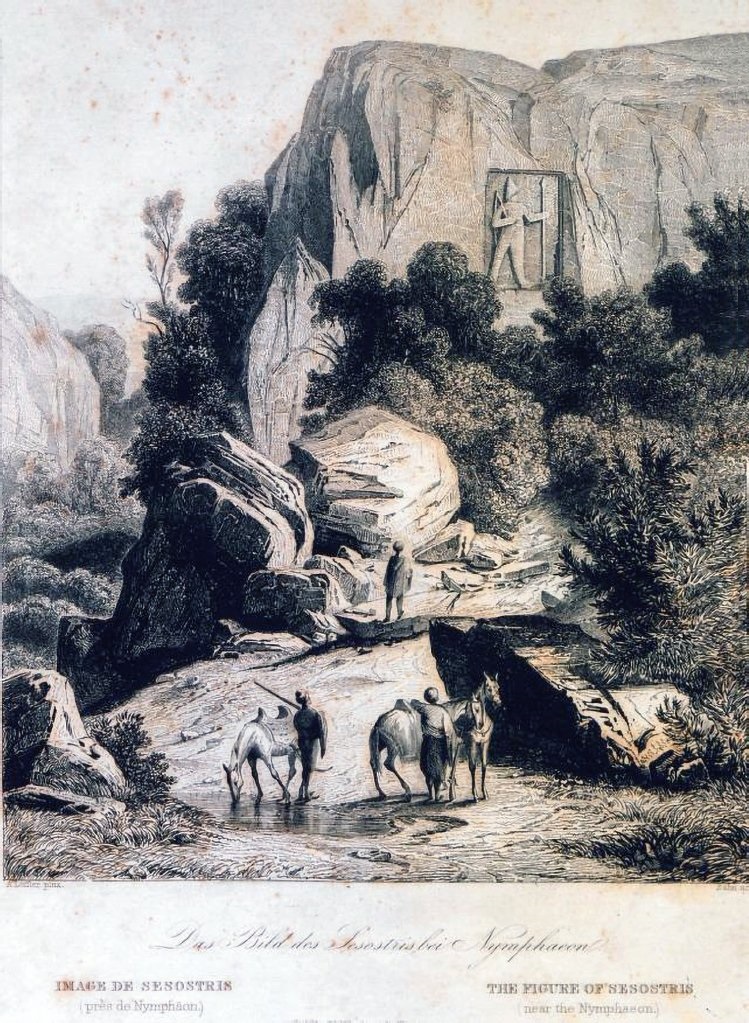 Derge-y Gawiran, li Herîr
PÎRAMÎDÊN Emso ÊLIHÊ - Batmans Pyramids - Girê Teyare (It called Aeroplane Hills as Erich von Dänicken called!)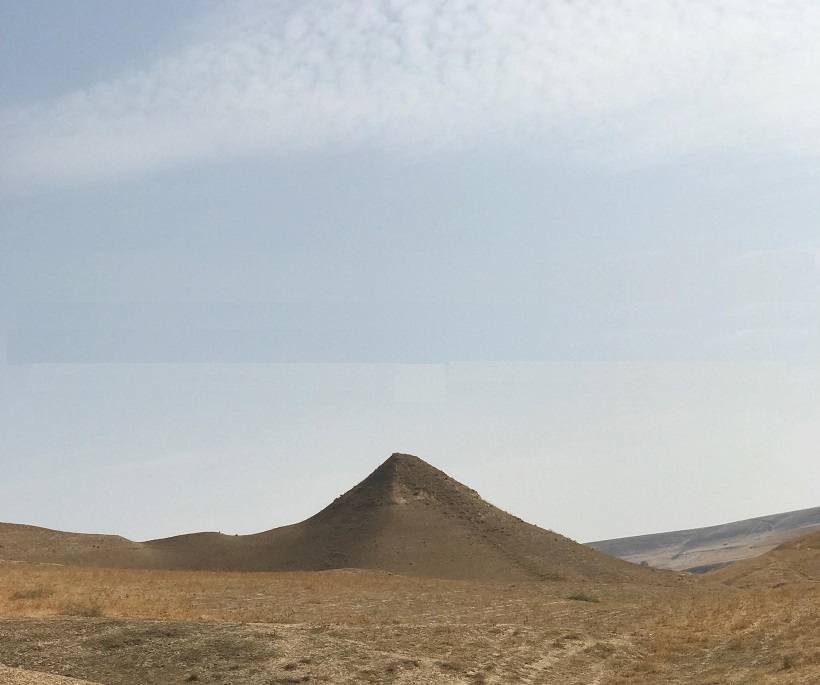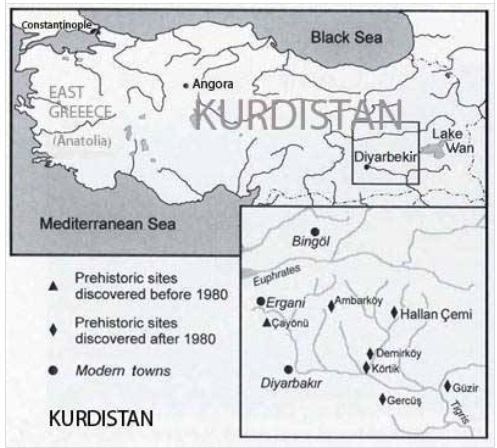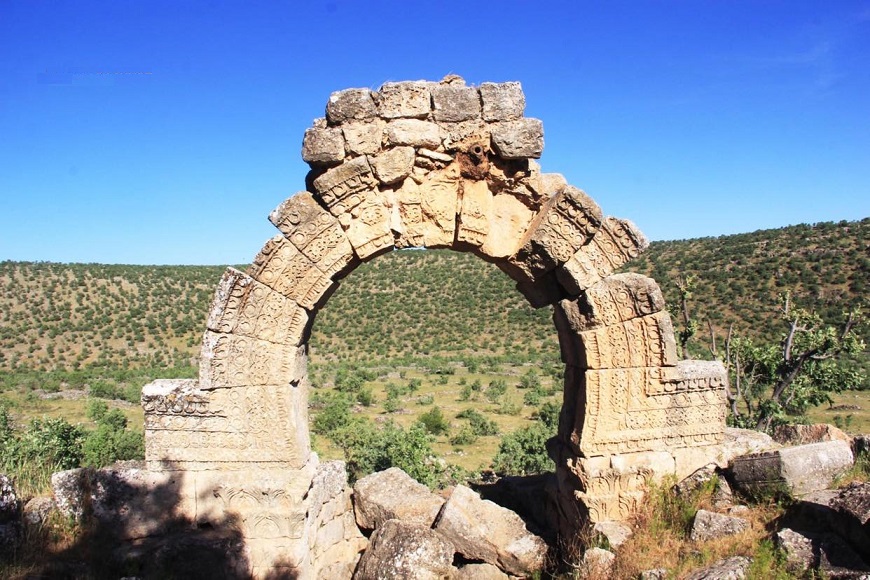 Kurdistan - Devera Midyad û Mêrdînê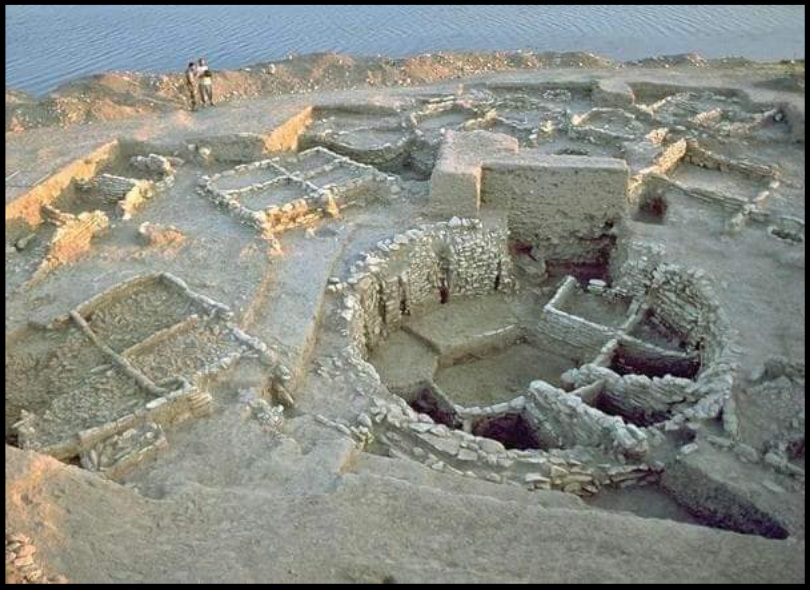 TELL MUREYBET, günümüz Batı Kürdistan'da.

Epipaleolitik preseramik (PPNA), IB, IIA ve IIB (MÖ 9,700-9,300 BCE) evrelerinden dairesel, yarı yeraltı, çatılı bir konut,
Natufian'dan Pre- Çanak Çömlek Neolitik A (PPNA).

Göbleki Tepe'ye 200 km mesafedeki Mureybet, Khiamia yataklarının mimari kalıntılarla ilişkilendirildiği tek yer.
GöbekliTepe'de olduğu gibi, binalar daha sonra dörtgen ve bağımsız hale geldi (yarı yeraltı değil)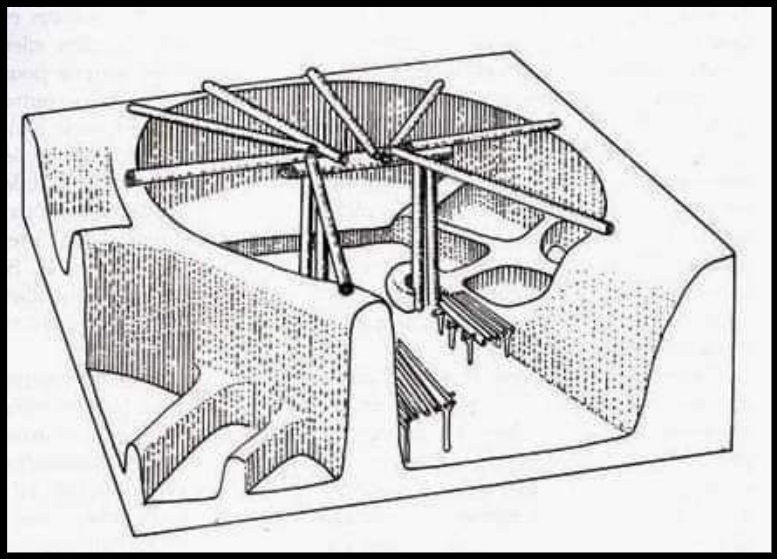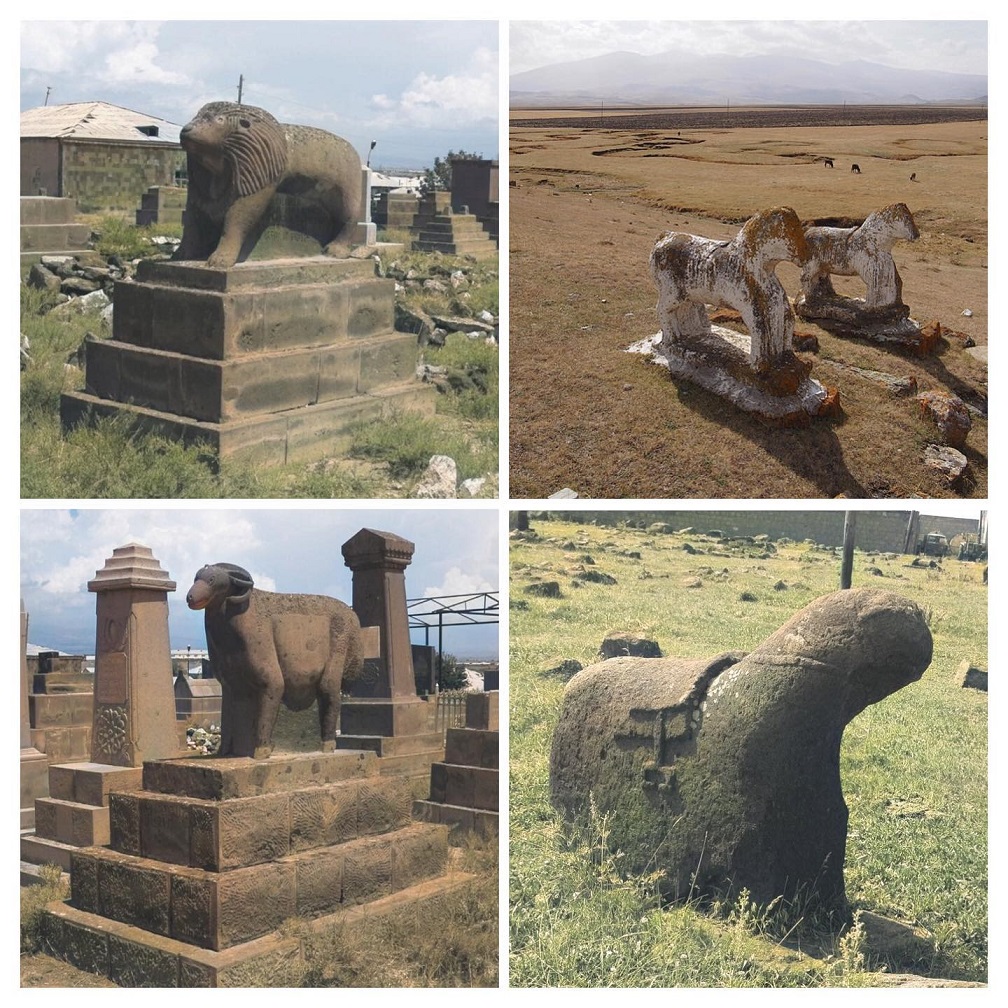 Koç başlı mezarlar için "türk'ün damgası" söylemi uydurmadır.
"Dersim bölgesi boyunca çok sayıda yıkık kilise ve manastır var. Kürdler buraları kutsal yerler olarak kabul ediyor ve hürmetle yaklaşıyorlar.
Dersim'deki mezarlıklar türkler için kabul edilemez yerler.
Çünkü ölenlerin hayatıyla ilgili silahlar, atlar vb.kabartmalar mezar taşlarına oyulmuş
ki en göze çarpan figürler de koyun tasviri şeklindeki mezar taşlarıdır. Türkler bu figürlerden put olarak bahsediyor ve hoş karşılamıyorlar."

H. Riggs, 1910, Dersim Bölgesi

Görsel: ezidi kürdlerinin mezarlığı, Rewan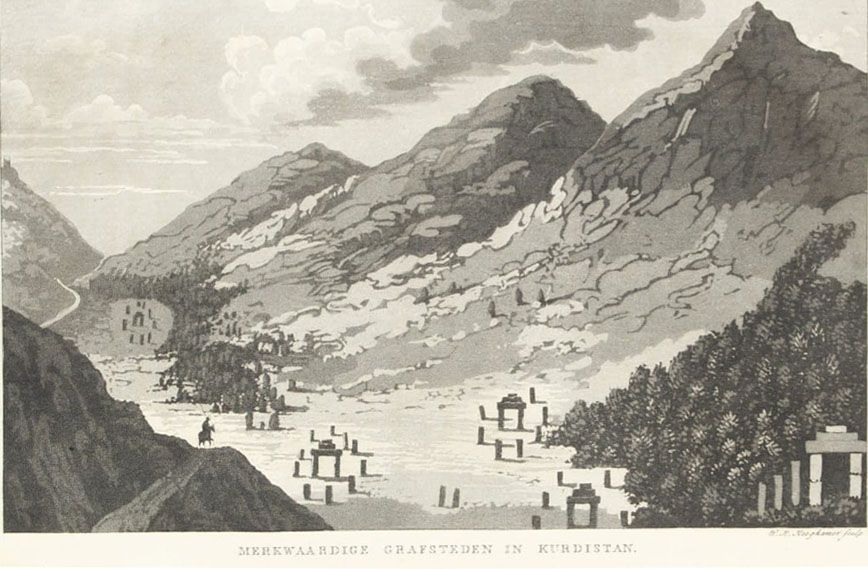 Remarkable Tombs In Kurdistan - 1817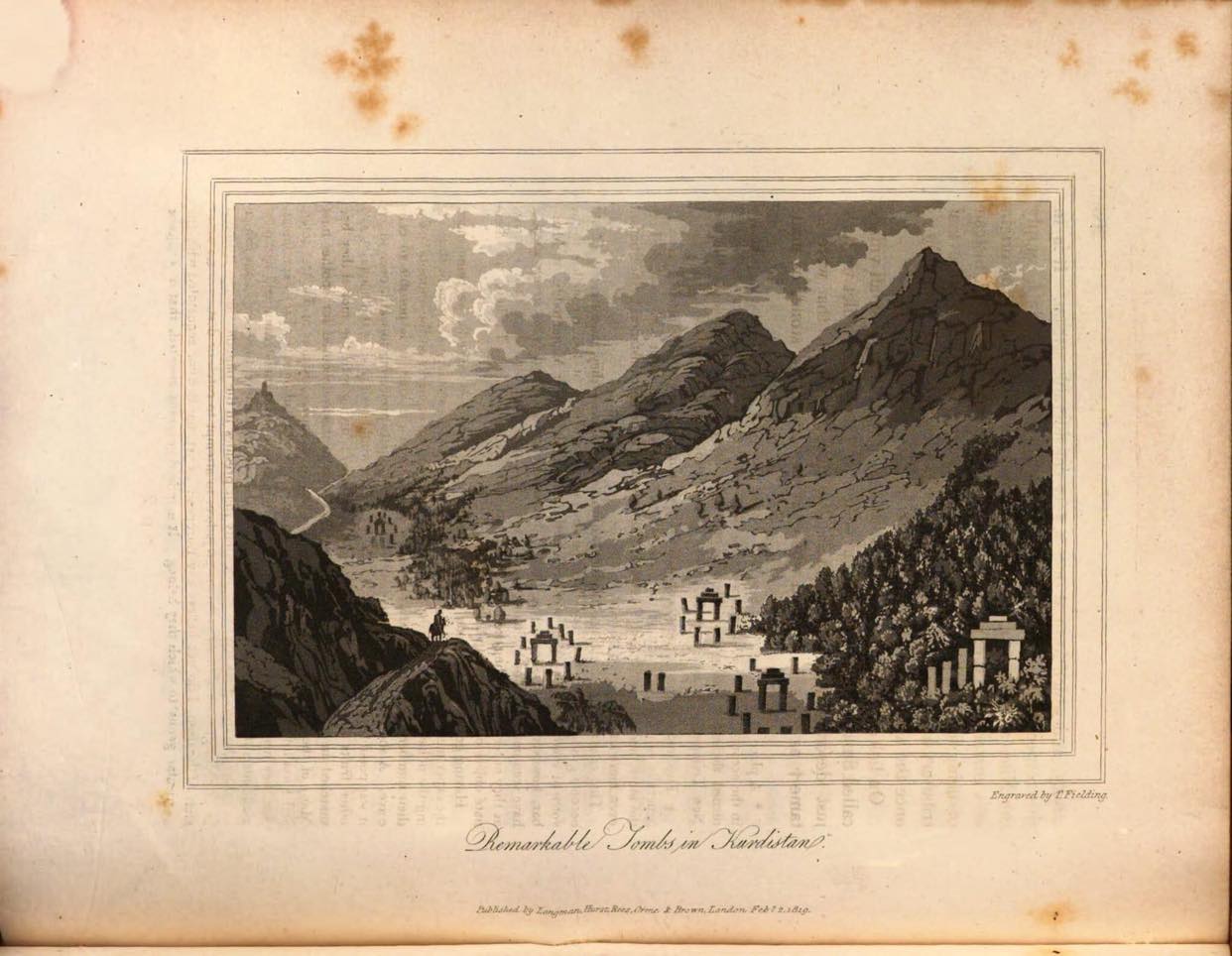 KURDISTAN'S CAVES

KURDISH CITIES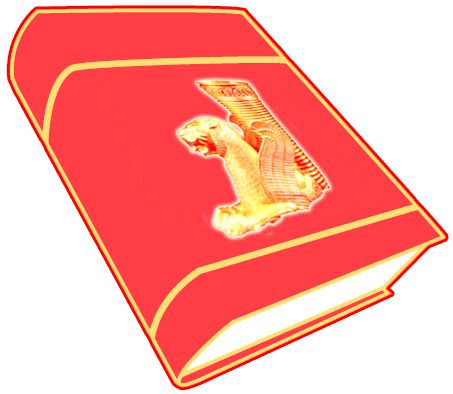 Foundation For Kurdish Library & Museum