THE RELIGIONS OF THE KURDS

Kakei (Yezidism -Yarsanism), Manism, Zarostranism, Judaism, Christianity and finaly: "Islam !!!"
THE KURDISH PEOPLE AND THE COUNTRY OF KURDISTAN - A MULTI RELIGIOUS AND CIVILIZED COUNTRY & PEOPLE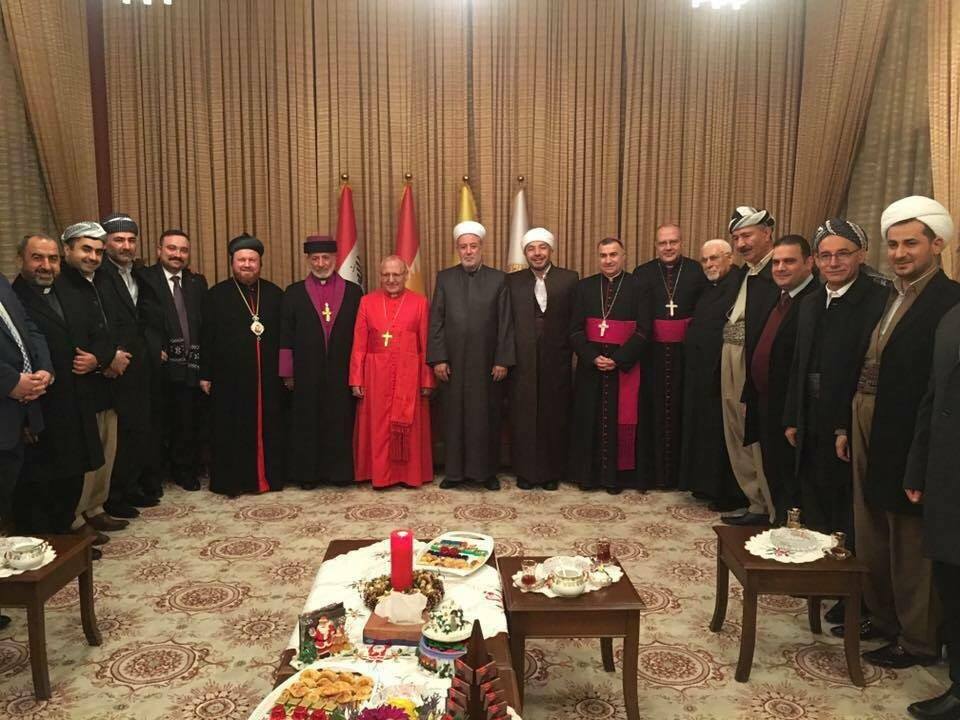 Priests from all the religions beliefes gathered to celebrate the Muslim feast Ramadan. This picture is impossible to have in another Middle East country beside Kurdistan & Israel.

Note even that all other modern religions now have a mutual tolerance and understanding apart from Islam. The highest representatives of all religions have gathered here to celebrate a Muslim feast. The same fine gesture and the same understanding and tolerance can never be shown by Islamic scholars against other religious beliefs. Turk-Arabian Islam is intolerant, hegemonist and racist.
Kurdistan is a multi-religios society. There are Yezidi-Yarsan, Jewish, Christian, Zaroastrian (Alawit) and Sunni and Shii Muslim Kurds.

In almost all Muslim Turk-Arab countries they force Islamic faith on non-muslim individuals and communities. The freedom of faith you find in Kurdistan
there is at no where in the backwardly İslamist Turk-Arab & Persian countries like Turkey, Iran, Irak and Syria in the Middle East.


Kurdistan cihderk û wargeha HEMÛ olan e û Mêrdîn jî ciyê piştrastirina vê gotinê ye.
Êzdatî, Cihûtî, Xiristiyanî û Misilmantî her tenê li Kurdistanê dikarin li tenişta hev bin.

I Mellanöstern kan endast i Kurdistan de olika religionerna samexistera i fred och harmoni med varandra.
Detta är möjligt i och med Kurdistan har alltid varit ett multi-religiöst land, sedan urminnestider..
Här på en historisk byggnad i staden Merdin ser vi symboler för jesidism, judendom, kristendom och islam..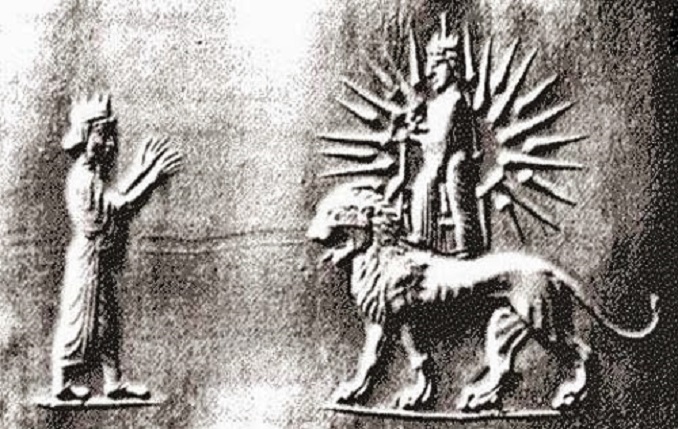 Mitra Lion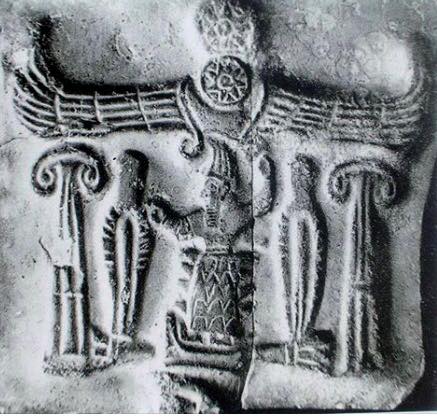 A stone inscription that describes the ancient Kurdish religious belief Alawism
Alawism has nothing to do with Islam by Dr Ismail Besikci


NOTES ON THE HISTORY OF KURDISH FAITH by Kenan Fani Dogan


Alevizm - İslam'dan çok eski bir din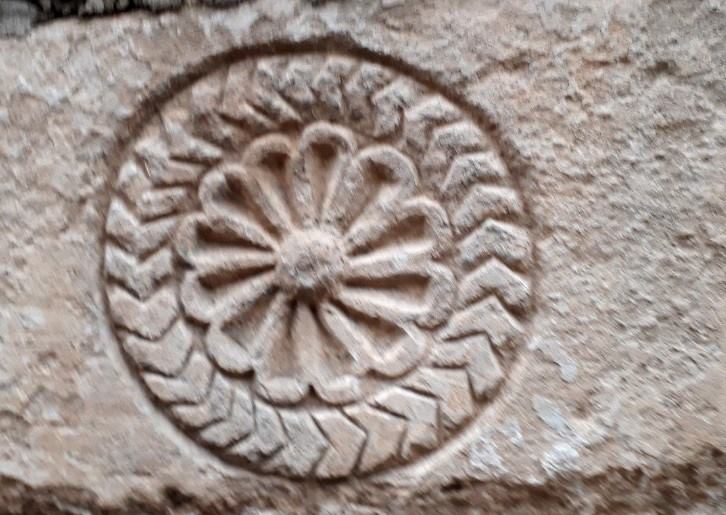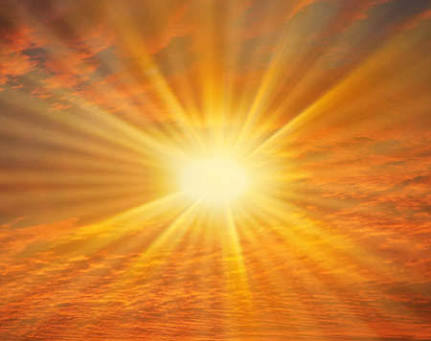 Sun worship is the oldest Kurdish religious belief. In Kurdistan, the ancient Kurdish civilizations have built many huge sun temples which today have been transformed into the mosque.
Although this ancient Kurdish faith was before the Judaism and Christianity, neither the Judaism nor the Christianity has seized any sun temple and turned it
into a sinagog or church except for the Turk-Arab nationalist Muslims who transformed all sun tempels in Kurdistan into mosques.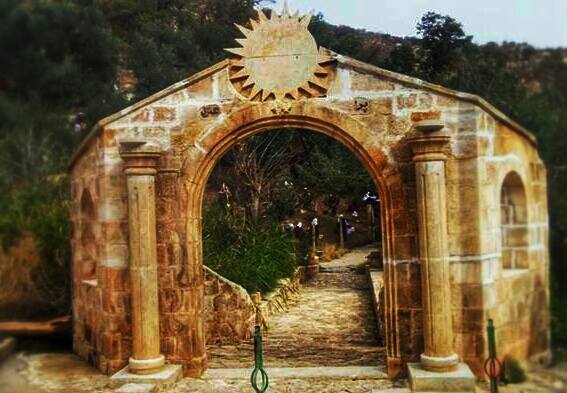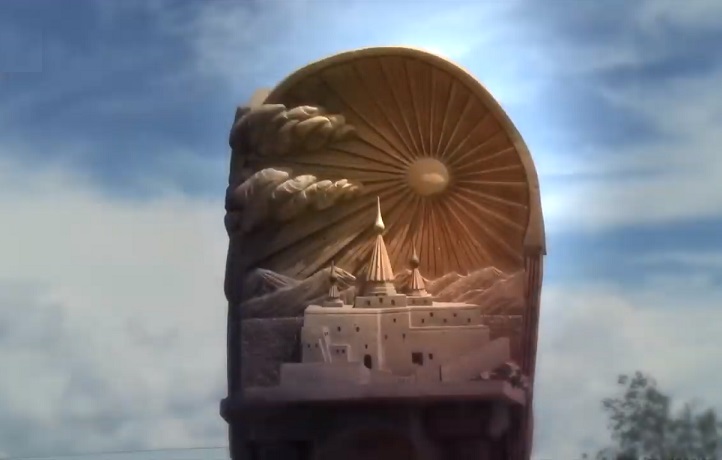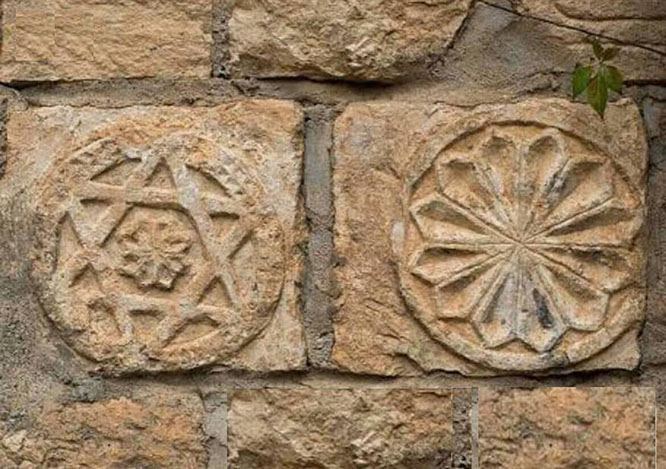 A.İ Kolesnikov: Kürdistan'da Kürtlere ait kiliseler de var.
Konferansa St. Petersburg Doğu Bilimler Akademisinden katılan A.İ Kolesnikov Asurî ve Ermeni kaynaklarından dayanarak yaptığı sunumda; "Kürtlerin 5-7 yy'da Hristiyanlığın yayılma etkisine girerek önemli bir kısmının Hristiyanlığı kabul ettiğini" iddia etti. Kolesnikov sunumda; "Kürdistan'daki tüm kiliselerin Ermeni ait olmadığı Kürtlerin kendi kiliseleri olduğuna" dikkat çekti.
Erivan Devlet Üniversitesinden konferansa katılan A.S.Petrosyan ise; "Kürtlerin bu yüzyılda ulusal örgütlenmede gösterdiği gelişmelerin şaşırtıcı düzeyde olduğunu" belirtti. Kürt milliyetçiği üzerine araştırmalar yapan K.V.Kiril ise "Kürt sorunu inceliği ve keskinliği açısından Ortadoğu bölgesinin diğer sorunlarının önüne geçtiğine dikkat çekti. Kiril, ''Kürtler çok güçlü şekilde örgütleniyorlar" dedi.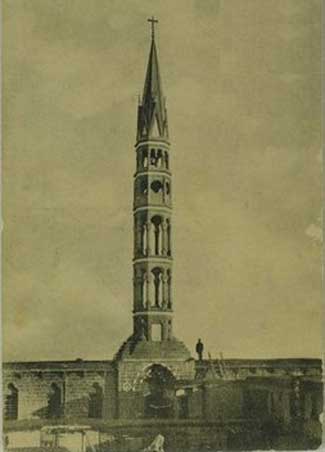 Islamist Turks are not better than The Talibans
The beautiful tower of Saint Gregoros in Amida (destroyed by Turkish State during the Armenian massacre era, 1916).
The Kurdish Municipality restaorated it 2010 but 99 years later 2016 the Islamist Turkish Army & Police destroyed it again.
Klick here to see it ruins Before & After The Kurdish Restaoration 2010 ..
KÜRDİSTAN'DA TOPLUMSAL DİNİ AYRIŞMA

Sonuçları ta bu güne kadar devam eden ve 12. yüzyıl ile başlayan büyük bir toplumsal-dini ayrışma yaşandı Kürdistan'da ve yerli Kürdistan halkının türklerle müşterek dini olan islam ideolojisi nedeniyle, Kürdistan nüfusundan bir kesim halk, artuklular adı altrında türkleşmeye-araplaşmaya başladı. Tıpkı aslı kürd olan ama türklerle beraber KALARAK, sonradan turk-man (türk kalan) adını alan türkmenler gibi..
Türkler'le beraber Kürdistan' a gelen türkman/türkmen adında bir türk boyu asla olmadığı gibi, türklerin Kürdistan'a gelmelerinden önce Kürdistan'da türkman-türkmen adında da bir topluluk ve kavim de yoktur. Yukarıda açıklandığı gibi türklerle beraber kalmalarından dolayı bu türkmen denilen gurupçuk sonradan oluştu. Zaten nüfuslarının da herzaman çok az oluşu, azınlık olmaları da, bu durumun çok bariz bir göstergesidir. Türkmen adının bundan başka bir anlam ve açıklaması olmadığı gibi, artuklular'ın da yerli Kürdistan halkının (kürdlerin ve Kürdistan'daki arap azınlığın) müşterek din münasebetiyle kendini kürd halkından koparmaları neticesinde oluşmuş özü kürd ama dini müslüman olan bir guruptur.
Din ayrılığı münasebetiyle, sadece artuklular değil, bir hıristiyan kürd ermeni ve hıristiyan kürd süryaniler gurubu da oluştu. Müslümanlığı kabul etmeyen hıristiyan olarak kalmayı yeğleyen bir kesim hıristiyan kürdler, ermeni ve süryani kiliselerine biat ederek, çok güzel bir kürdçe konuştukları halde, dini literatürleri kürdçe olduğu halde, kendilerine kürdüz demiyorlar, ama ermeni ve süryani'yiz diyorlar.
Artuklular da, doğal olarak yerel asli kavimlere göre, türk-man'lar gibi çok küçük nüfuslu bir azınlık idi. Artuklular, tıpkı türk-man'lar gibi müslümanlaşmış-araplaşmış-türkleşmiş kürdlerdir.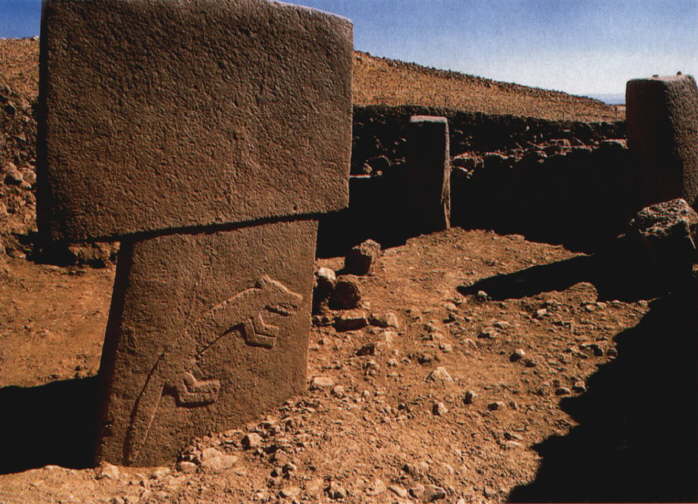 Newly Found (1995-2003) THE FIRST TEMPLE IN THE WORLD - Kharabreshk ("göbekli tepe") in Kurdistan
_________________
*) After the "religion" of Islam and Turkish invasion it started to go downhill for the Kurdish civilization evolution.



KURDISTAN'S CHURCHS

& SYNAGOGUES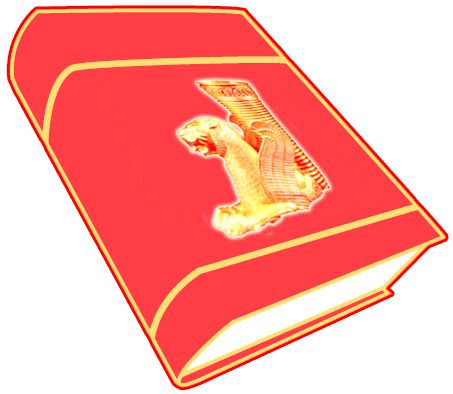 Foundation For Kurdish Library & Museum