Ehmed-î KHANÎ
The author of The Kurdish National Epos: Mam & Zin
Written in 1692


1651-1707

Ehmed-i Khanî, born in 1651, died in 1707, was a Kurdish poet and philosopher. He wrote The Kurdish National Epos Mem and Zin. Ehmedê Khanî was born in Hakkari in the Khanî tribe,
but later moved to Aðri in Serhed in northern Kurdistan. Ehmed-i Khanî began writing when he was young. His most famous work, Mem û Zin, ýs wrýtten at the age of 44, in 1692. His tomb is in Bazîd in Northern Kurdistan..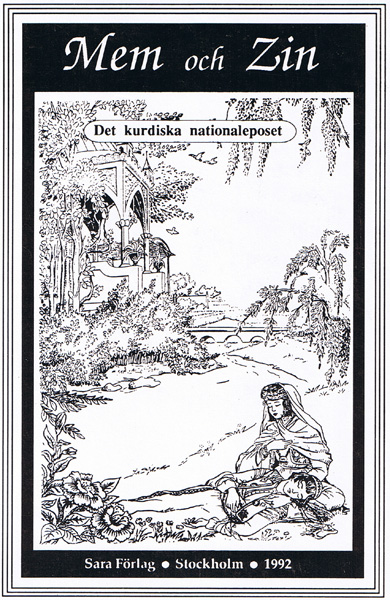 MEM OCH ZÎN - Sara Förlag, 1992
(Översatt av Robert Alftan och Gisbärt Jänicke)
- Bi zimanê Swêdî -
Den urgamla kurdiska kärleksagan om det olyckliga kärleksparet Mem och Zin som har berättats i folkmun sedan 1300-talet återberättades
av den kurdiske 1600-talpoeten Ehmed-i Khani och därmed blev ett national epos för kurderna.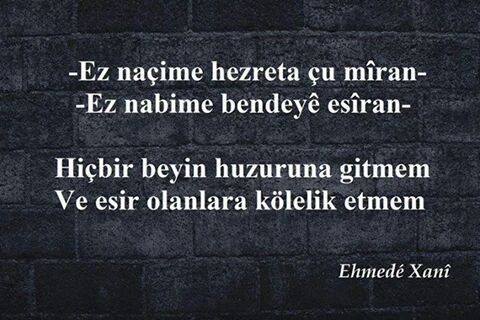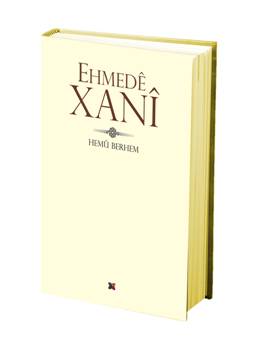 Ehmedê Xanî Piþtî Sê Sed Salan Bi Hemû Berhemên Xwe Ve
Ferheng, ziman û wêjeya Kurdî warekî adan e, lê mixabin, ji ber ku bê xwedî maye, heya niha nekariye wê hêz û siyana xwe ya ku di xwe hilaniye bide der, nekariye wê hêz û siyanê ji gesedana civaka Kurd re bike palpist. Civaka Kurd, ji hemû dînamîk û bizavan bêtir, ji van bizav û dînamîkên navbûrî bê par maye, bê par hatiye histin. Yek ji riyên cîbîcîanîna vê yekê jî ew e, çawa ku li cîhanê her û her bi wî awayî hatiye kirin, ku berhemên nivîskar û helbestkarên mezin bêne berhevkirin, bi edîsyoneke birêkûpêk û bi çapeke xwesik bêne çapkirin û belavkirin. Nivîskar û helbestkarên ku em behsa wan dikin, kanonên wan ferheng, ziman û wêjeyan in; desthilatdariya wan a ramanî li ser hemû besên civakê heye; deq û metnên wan bo hemû deq û metnên ku pistî wan têne nivîsandin dibin palpist.

Mirov dikare bi dilfirehî destnîsan bike, ku bi hêza xwe ya wêjekariyê ve Ehmedê Xanî yekane sexsiyetê Kurd e desthilatdariyeke bi vî rengî bi dest xistiye. Dengê wî yê bilind û pirrsax, bi riya deqa hemû berhemên wî, ev zêdeyî sê sed salan e li pasxaneya hisê me, li bîra Kurdbûnê deng vedide. Çapkirin û belavkirina hemû berhemên Ehmedê Xanî'yê xwediyê derd û kula me, ji vî awirî ve, karekî derengmayî ye. Lewma jî, berhemên Ehmedê Xanî yên ku bi saya serê destnivîsên curbicur gihistine îro; mesnewiya wî ya mezin a bi navê Mem û Zîn, ferhenga bi navê Nûbara Biçûkan a ku Xanî ji bo zarokên Kurd amade kiriye, da ku ew bikaribin Erebiya ku zimanê wê dewrê yê ronîbûn û rewsenbîriyê ye bi hêsanî fêr bibin, her du berhemên wî yên bi navên Eqîdeya Îslamê û Eqîdeya Îmanê, her wiha helbestên ku bi ser Dîwana wî ve têne hesibandin, hemû ji aliyê wesanxaneya me ve, li jêr rêza bi navê Bênder, bi sernavê Hemû Berhem, wekî pirtûkekê, bi çapeke xwesik û bi kedeke mezin cara pêsîn e hatin çapkirin.

Wesanên Lîsê di vî warî de gava pêsîn avêt, bi hemû berhemên Ehmedê Xanî ve, ku ji pênc pirtûkan pêk tê, li jêr rêza bi navê Bênderê, dest bi ji nû ve edîtkirin, çapkirin û belavkirina berhemên Kurdî yên damezirîner û kanon kir. Pispor, lêkolîner û nivîskarên ku li ser Ehmedê Xanî xebat kirine, hêz û pistgiriya manewî dan kedkarên vê berhemê. Kawa Nemir edîtoriya berhemê kir; Selîm Temo bi pêsgotina xwe ve isaret pê kir, ku girîng e hemû berhemên Ehmedê Xanî ji nû ve bêne xwendin û helsengandin.

Ferheng, ziman û wêjeya Kurdî warekî adan e, wesanxaneya me bi çapkirina vê berhema bi navê Ehmedê Xanî-Hemû Berhem ve nîsan da, ku ev war ne bê xwedî ye, ya jê girîngtir jî, dê ev berhem di ber destên nifsên nû re derbas bibin, dê bi têgihistineke hê hevçaxtir werin helsengandin.

Ehmedê Xanî
Hemû Berhem
Bênder, 384 rûpel
Wesanxaneya Lîs, Amed
Gulan 2008
Wesanxaneya Lîs'ê
Koop. Mah. Ofis Sanat Sokagi Dicle Apt. No:2
Yenisehir / DIYARBAKIR
TEL: 0 412 228 97 76
wesanenlis@yahoo.com


Helbestêke Ehmedê Xanî berya 300 salî
"Ez mame di hikmeta Xwedê da
Kurmanc di dewleta dinê da
Aya bi çi wechî mane mehrûm
Bilcumle ji bo çi bûne mehkûm

Ger dê hebûya me padiþahek
La'iq bidiya xwudê kulahek
Te'yîn bibûya ji bo wî textek
Zahir vedibû ji bo me bextek
Hasil bibûya ji bo wî tacek
Elbette dibû me jî rewacek
Xemxwarî dikir li me yetîman
Tînane der ji destê le'îman
Xalib nedibû li ser me ev rûm
Nedibûne xirabeyê di dest bûm

Herçî bire þîrî destê himmet
Zebt kir bo xwe bi zorê dewlet

Ger dê hebûya me ittifaqek
Vêkra bikira me inqiyadek
Rûm û 'ereb û 'ecem temamî
Hemiyan ji me ra dikir xulamî
Tekmîl dikir me dîn û dewlet
Tehsîl dikir me 'ilm û hikmet"
Ehmedê Xanî 1650 - 1707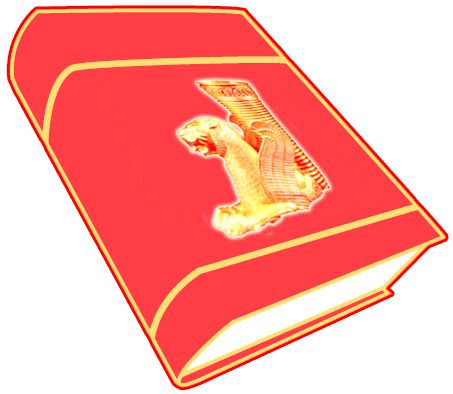 Foundation For Kurdish Library & Museum