Domenica del Corriere
La Terribile Guerra del Curdi 1963
La feroce guerra dei Curdi
Perchè combatte l'erede del "Feroce Saladino"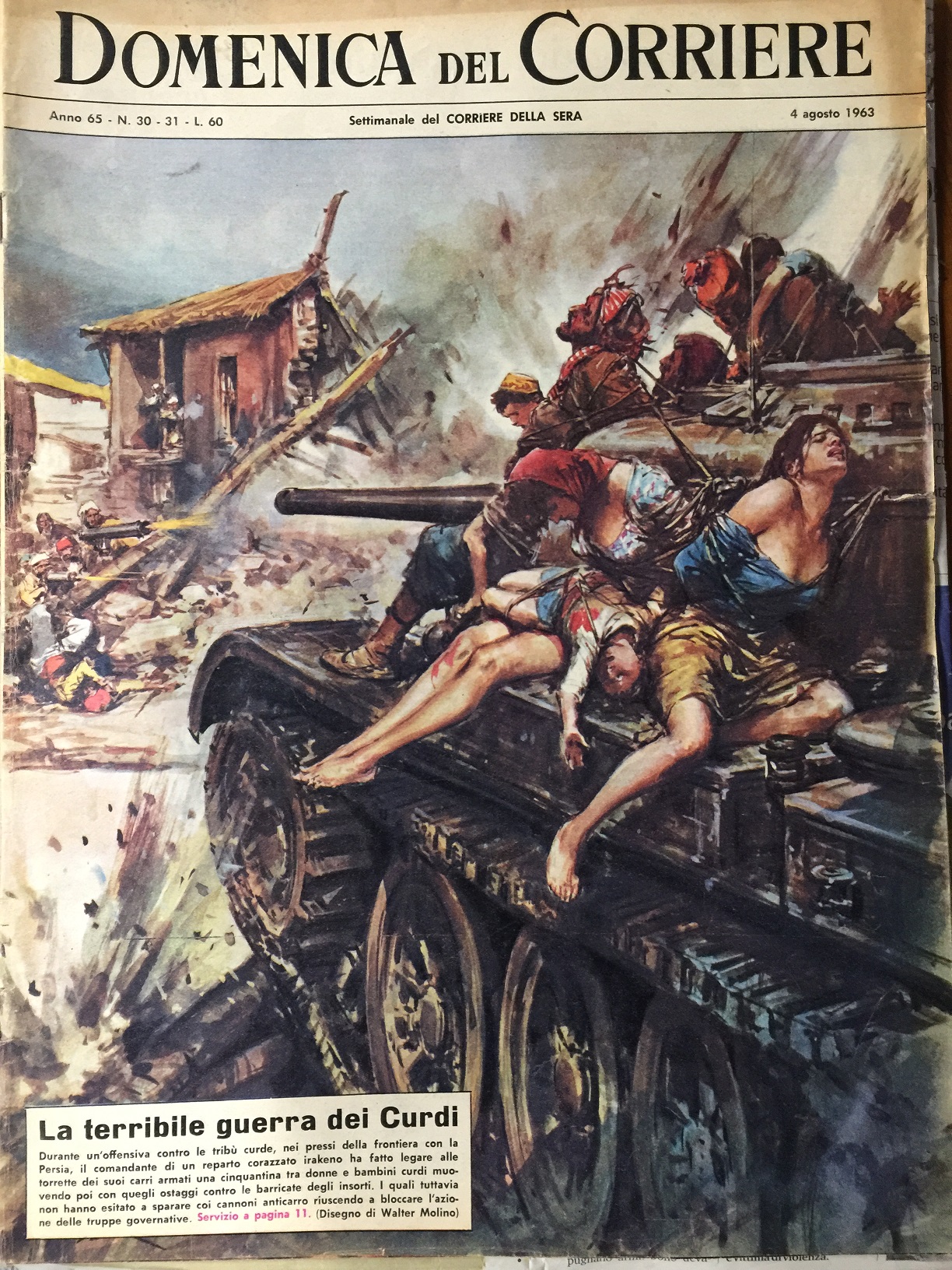 La Domenica del Corriere
Illustrated History Supplement to the "Corriere della Sera"
N° 30-31 DEL 4 AGOSTO 1963 LA TERRIBILE GUERRA DEI CURDI
Domenica del Corriere 4 Agosto 1963 n 30/31 Kurdish War


NOT: Bu dergide 1963 yılında Güney Kürdistan Kürd Ulusal Kurtuluş Mücadelesinde İŞGALCİ-IRKÇI-İSLAMİST IRAK ARAPLARININ kürd çocuklarını ve kadınlarını TANKLARIN ÜSTÜNE bağlayarak canlı kalkan olarak kullanıp nasıl HUNHARCA katlettiklerini anlatıyor.
I detta reportage visas hur de irakiska arab jihadist-nationalister använde kurdiska kvinnor och barn som levande sköldar på stridsvagnarna under den pågående kurdiska nationella befrielse kampen i södra Kurdistan 1963.
Senare, i en intervju med en fransk TV sa den legendariske kurdiske ledaren Mustafa Barzani detta; 'Om vi var lika fega som de vi hade möjligheten att göra vad de gjorde mot oss. Men vi är inte fega som dem som slaktar försvarslösa människor. '
#EN
This Italian magazine dated 4 August 1963 recounts the suffering of the people of Southern Kurdistan at the hands of the ruling gangs in Iraq, as they kill children and women and link them to the fronts of tanks and drive against bullet-fire that comes from combat positions.

#TU
4 Ağustos 1963 tarihli bu İtalyan dergi, Irak'taki iktidar çetelerinin elinde Güney Kürdistan halkının çocukları ve kadınları tankların üstüne bağlanarak bu şekilde cepheye sürülük katlediliyordu.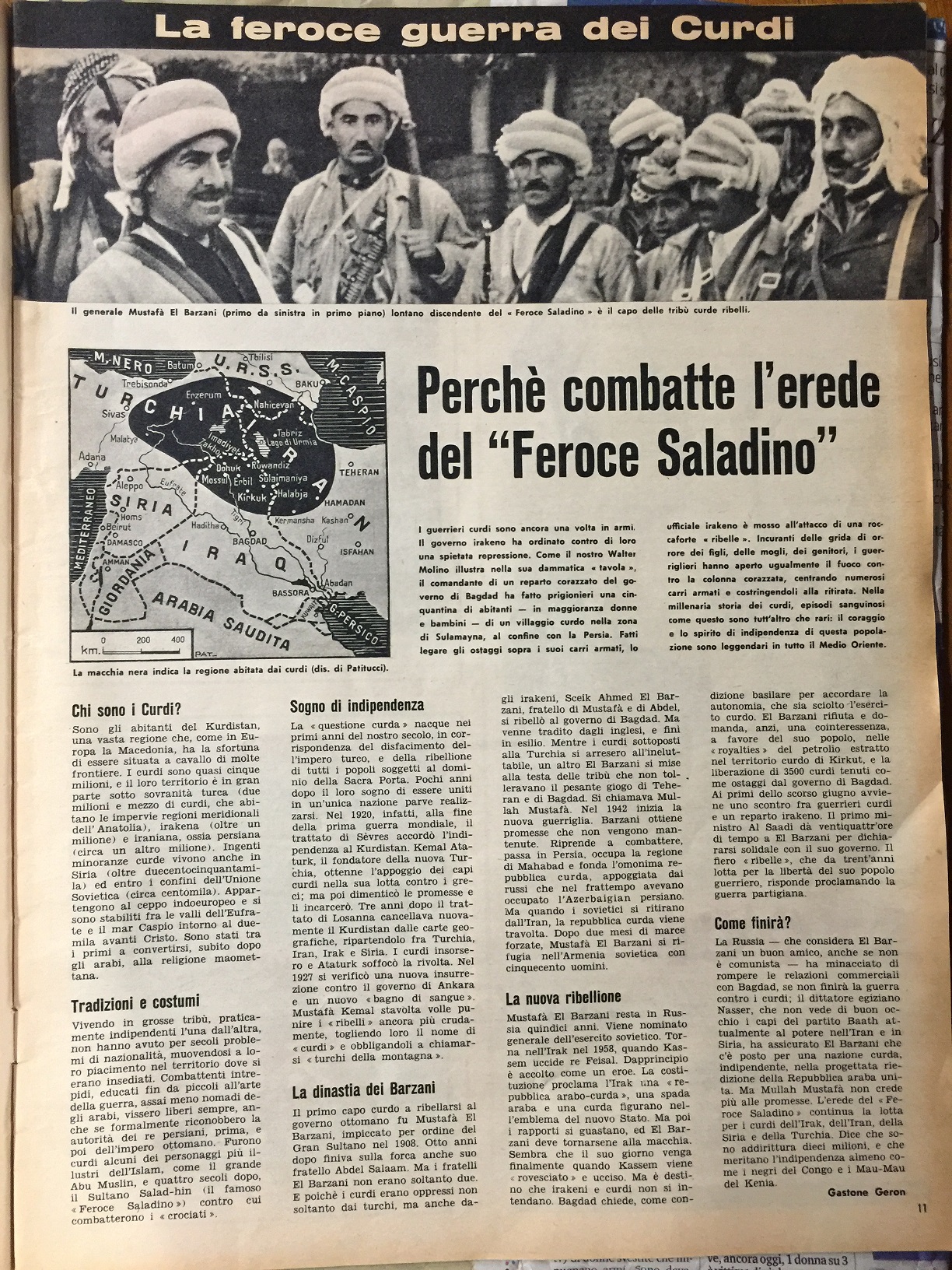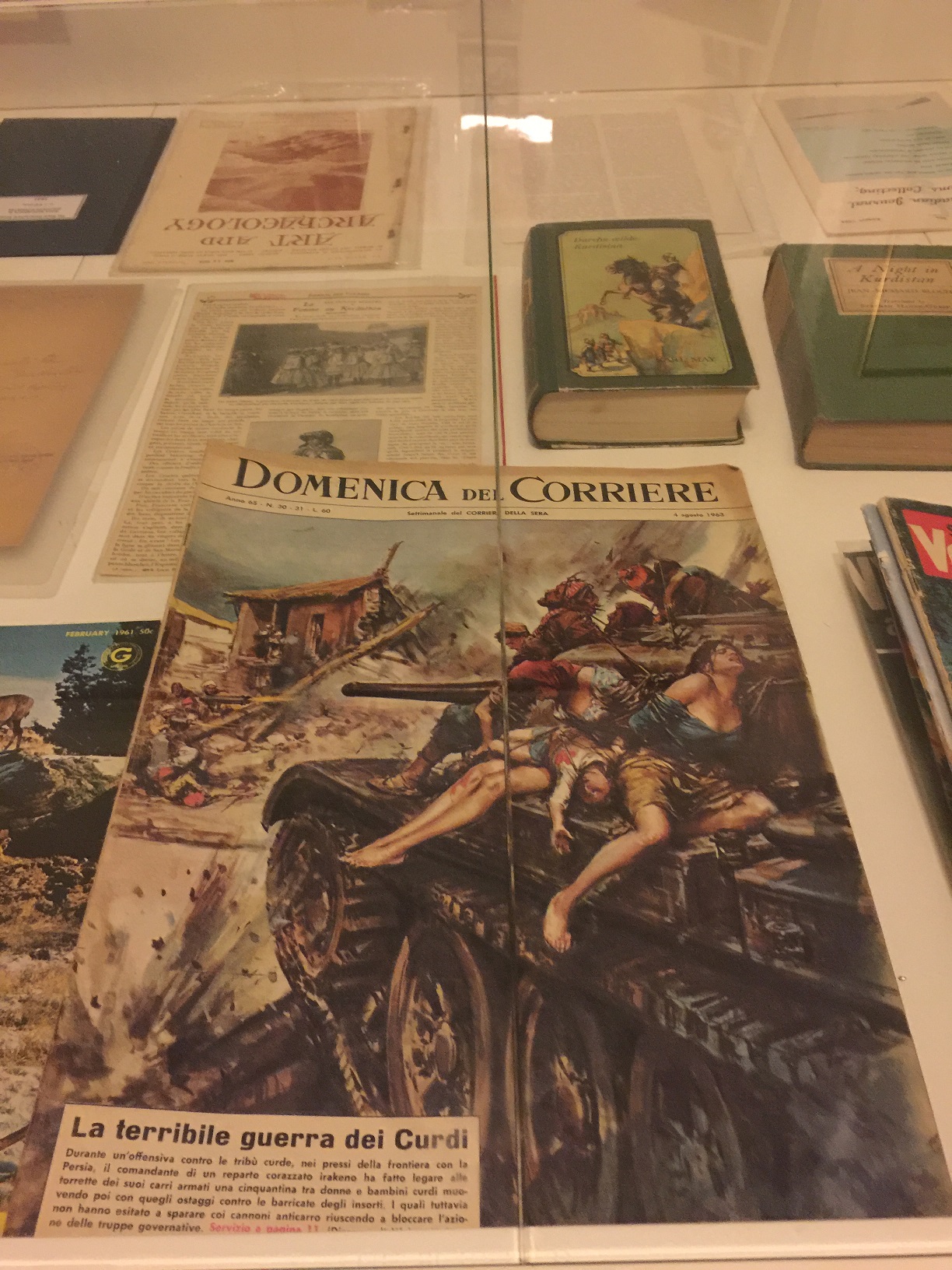 KURDISH MUSEUM Old Magazine Collection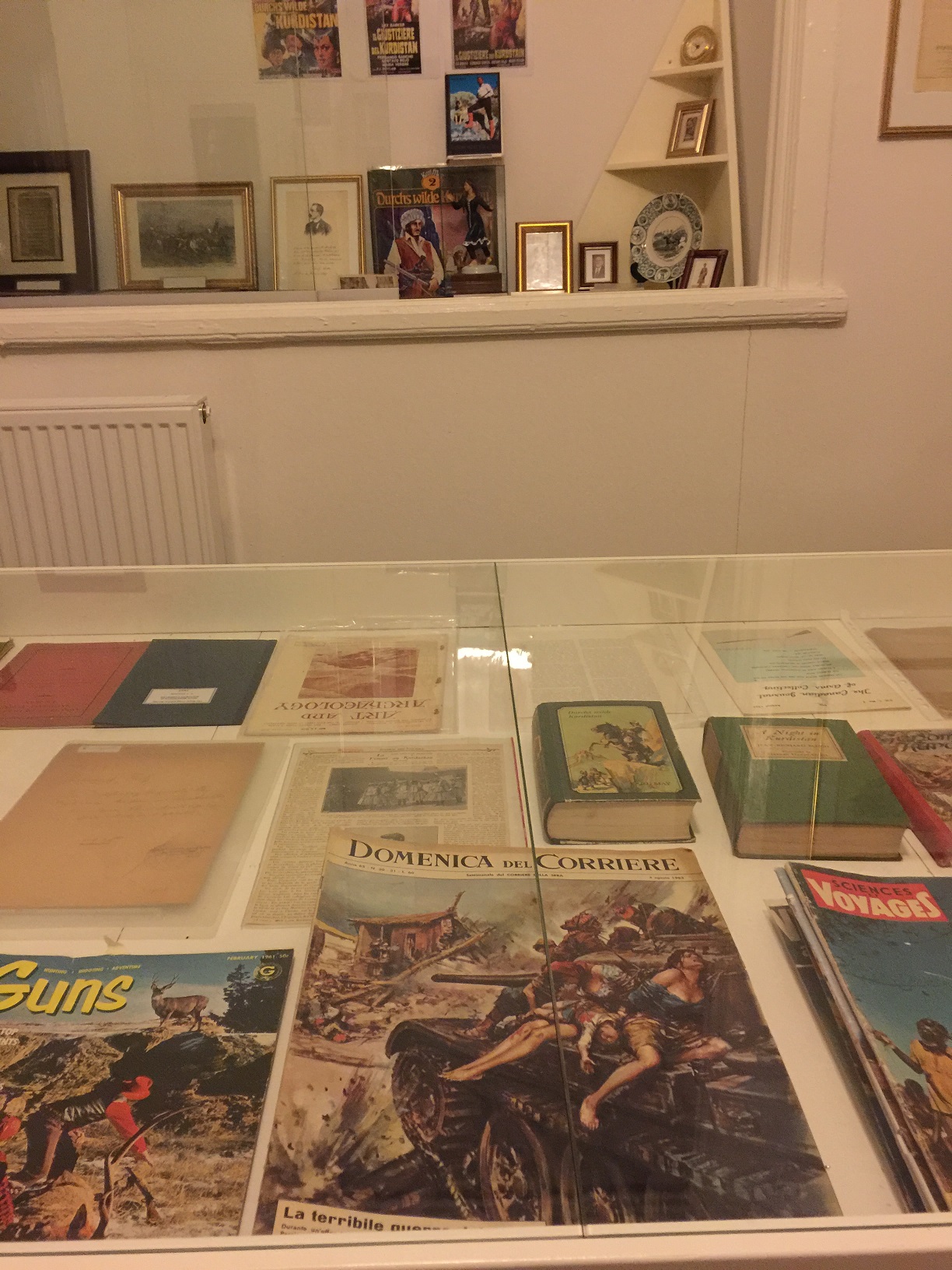 KURDISH MUSEUM Old Magazine Collection
MAGAZINES ARTICLES ABOUT KURDS & KURDISTAN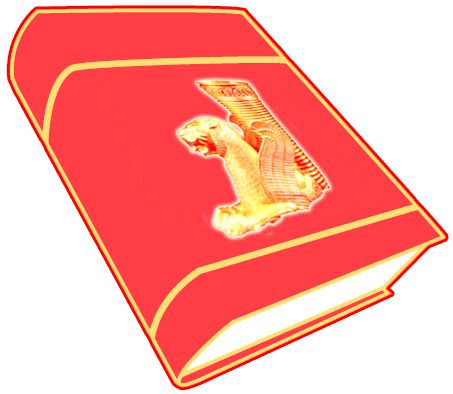 Foundation For Kurdish Library & Museum