KURDISH WOOL SOCKS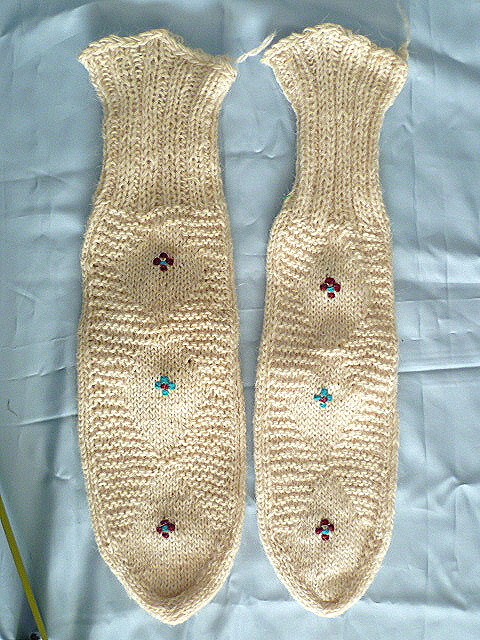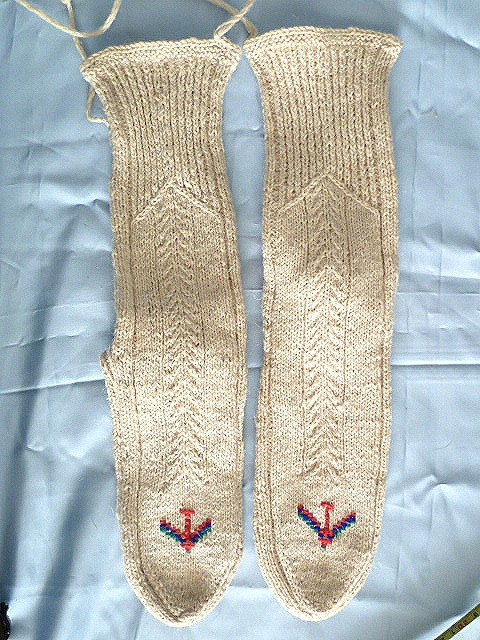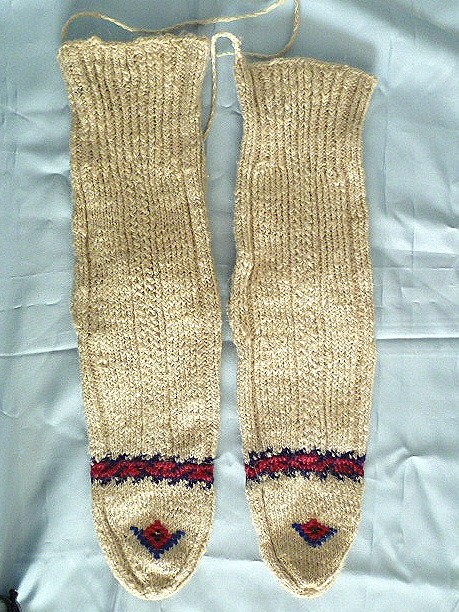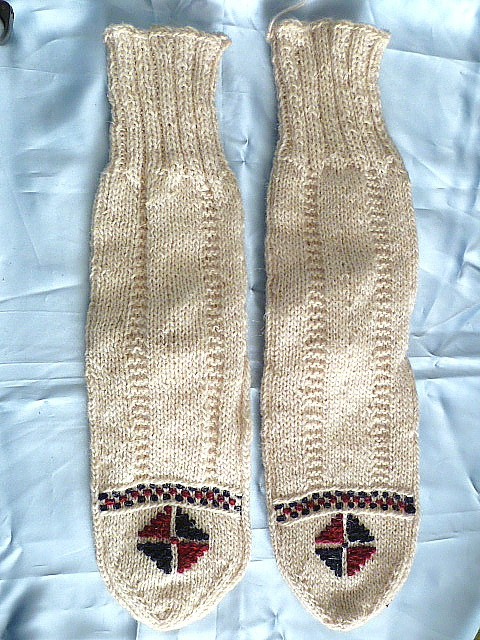 Pair Hand Knitted 100% Wool Socks
This pair of hand knitted & patterned socks for men, is from Eastern Kurdistan (North West Iran).

Kurdish people have been living in the land Kurdistan, in mountains regions in Middle East.

Kurds have always been working with agriculture and with their main income from sheep husbandry
and wheat production. Winters in Kurdistan can be very cold and difficult hence the clothes that the people
wore were made of lambswool. The women are the ones who made the clothes for the family at the country side.
This tradition had carried onto today.
Every newly-wed bride has to make a pair of these lambswool socks or another type of clothing for her husband's
family and the visitors. This is a sign of her talents that the bride brings to the husband's house.
Women makes lambswool socks like these socks at the start of every winter.
Lambswool socks are one of most artstic talents of kurdish people, because they are made of lambswool,
hey are very warm in the wintertime, and hence recommended for all ladies & genthemen.
They are very beautiful and could be used to decorate your house or if you don't need to use them.

KURDISH ANTIQUE & NEW
HANDIWORK PIECES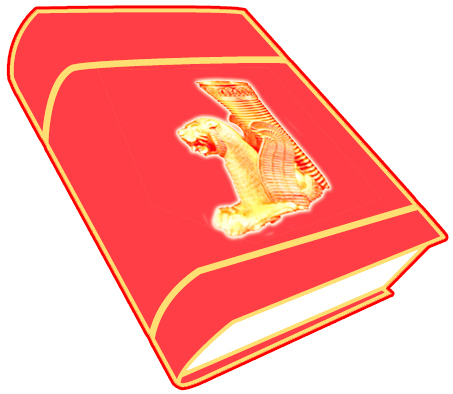 Foundation For Kurdish Library & Museum