KURDISH GIRL PAINTING GLASS PENDANT , NECKLACE, CHARM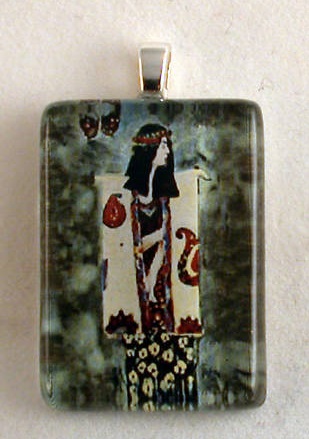 A hand-crafted glass pendant and it measures 7/8" X 1 1/4" with painted Mir-i Botan figures.
Made by an Italian digital glass decal. It is fired it up to 1200°F and added one more white background decal and fired it again to let the image looks three dimensions. This image is permanent, it won't fade, and it's waterproof. No paper is used.

The glass has been created by using a special technique of firing already cut square shapes so as to give it its immensely appealing and slightly rounded edges.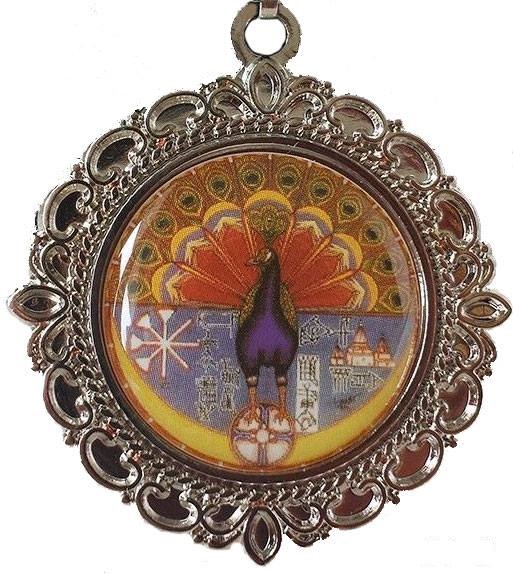 A glass pendant of Yezidi domain
''Kürdler turkuaz taşından çok güzel bilezik, taş, kolye ve küpeler yapıyorlar.
Kürd madenciler dağların yamacında çekiçler kullanarak bu madeni elde ediyor.''

Vas Viktor, 1915, Kürtler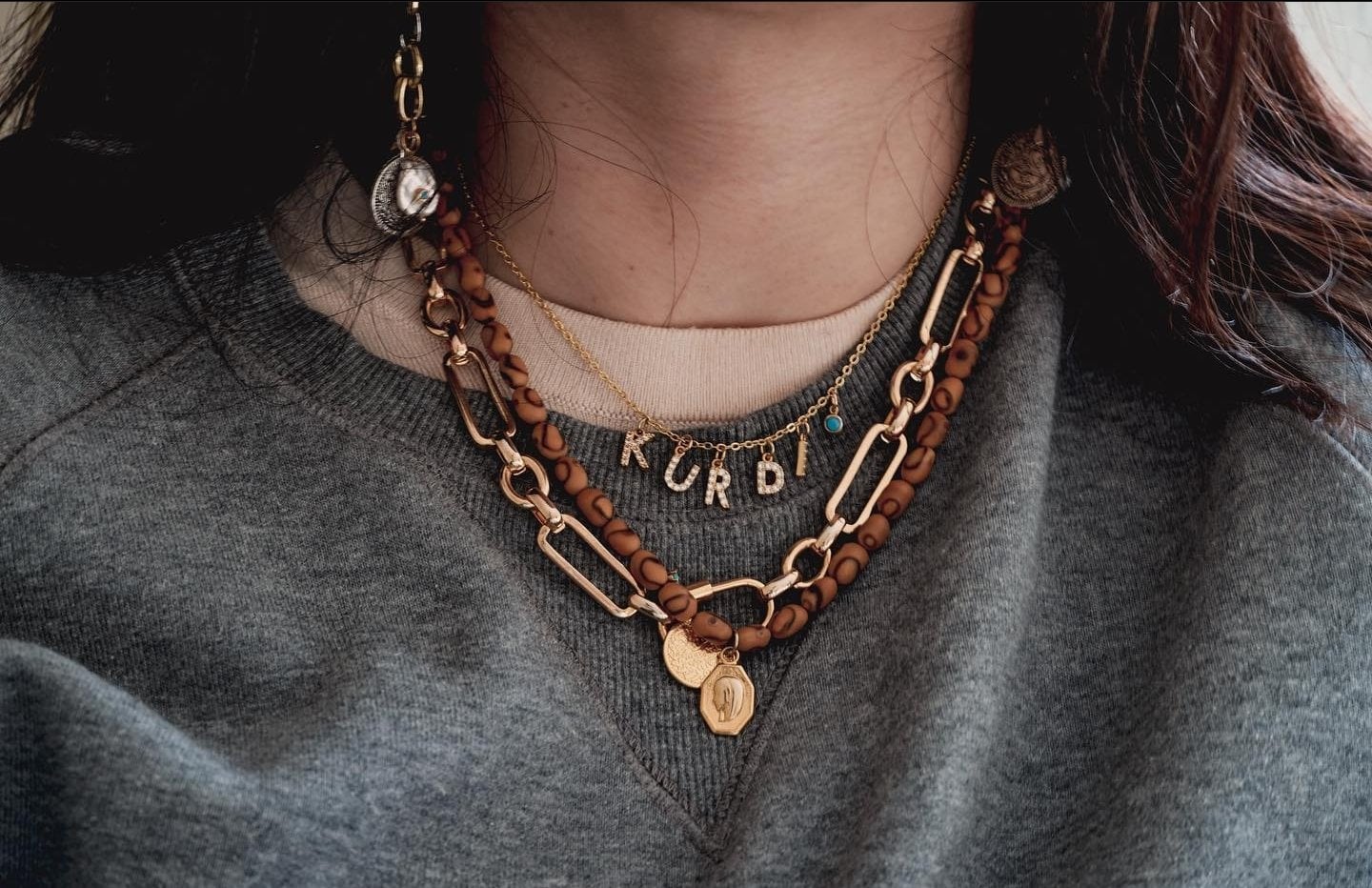 ANTIQUE FRINGED KURDISH PENDANT NECKLAGE