KURDISH AMAZON
KARA FATÎMA
1800 | 02 - 07 - 1955
1800th Century Kurds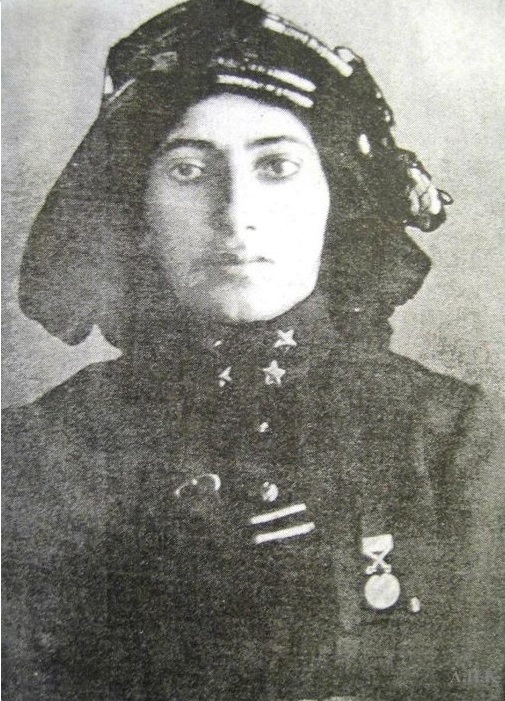 Kara Fatma - Fatma Seher

Savaşta görev almış cesur bir kürd kadınıdır Fatma Seher. Erzurum Aşkale'de dünyaya gelen Fatma Seher, Edirne'ye göçmüş.
Bazı kaynaklarda asker olan Vanlı kocasıyla birlikte Edirne'ye yerleştiği, bazı kaynaklarda da kocasının vefatı sonrası Edirne'ye göçtüğü yazılır. Her halükarda Balkan Harbinde savaşa katılmak mecburiyetinde kalır. Kendi anılarında isminin Kara Fatma olmasının nedeni ona 'Kara' lakabının aşırı cesaretinden olayı verildiğidir. Savaşta gösterdiği üstün başarılardan dolayı çeşitli madalyalar alan Erzurumlu Kürd Fatma Seher, 1955 yılında İstanbul'da hayata gözlerini yumar.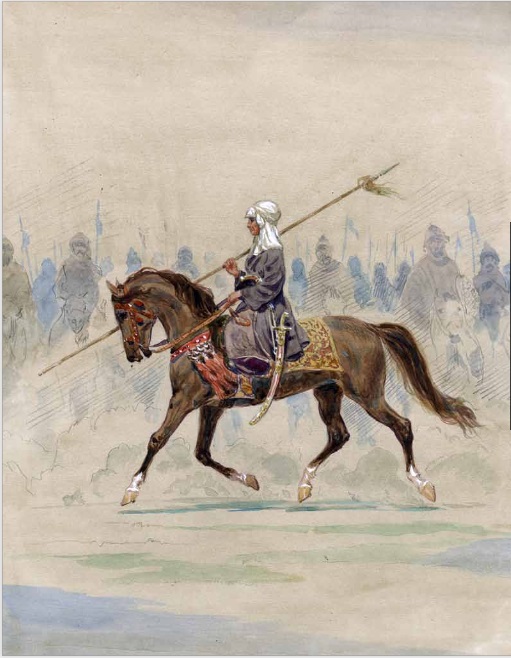 "Kara Fatma'nın kendisi, Kürdistan'ın bir şehri olan Maraş'tan. Gezgin bir iranlı kavim olan kürdlerin yiğitlikleri düşmana büyük korku verir."

The IIIustrated London News 1854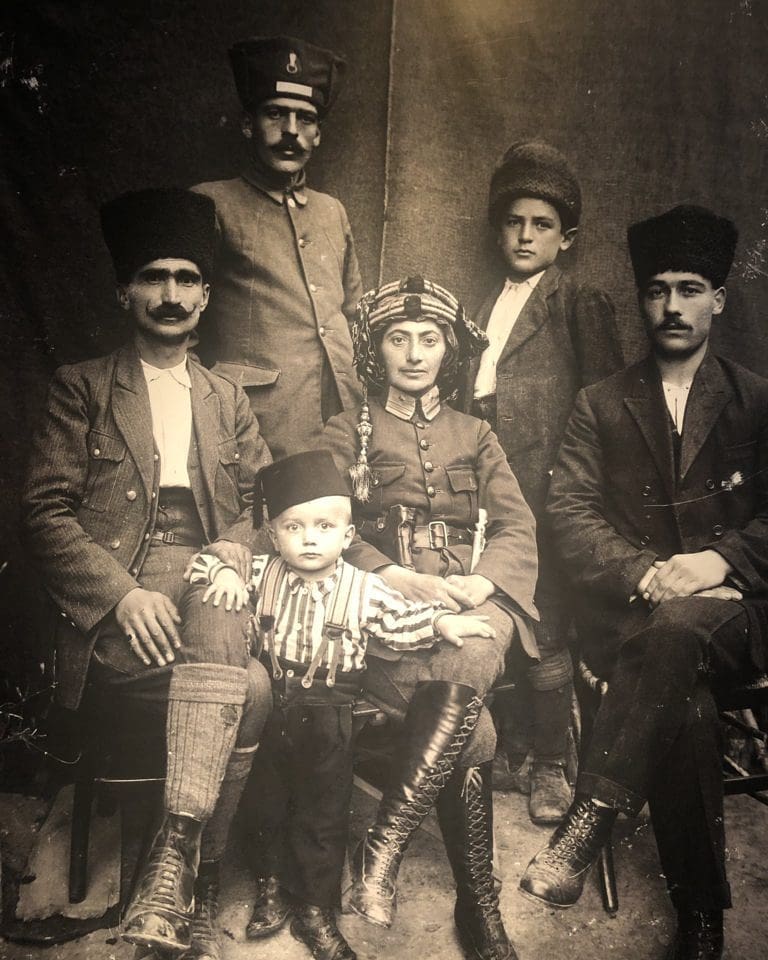 Devşirme türkü Namık Kemal'in 1872'de kaleme aldığı dört perdelik tiyatro yapımı 'Vatan Yahut Silistre', Maraşlı aşiret lideri Kürd Kara Fatma'dan esinlenerek yazılmıştır...
Kara Fatma'nın 'Kürd Kimliği' yıllarca çarpıtıldı. Kahraman Kürd kadını 'türk kadınının güçlü karakteri' diye sunuldu.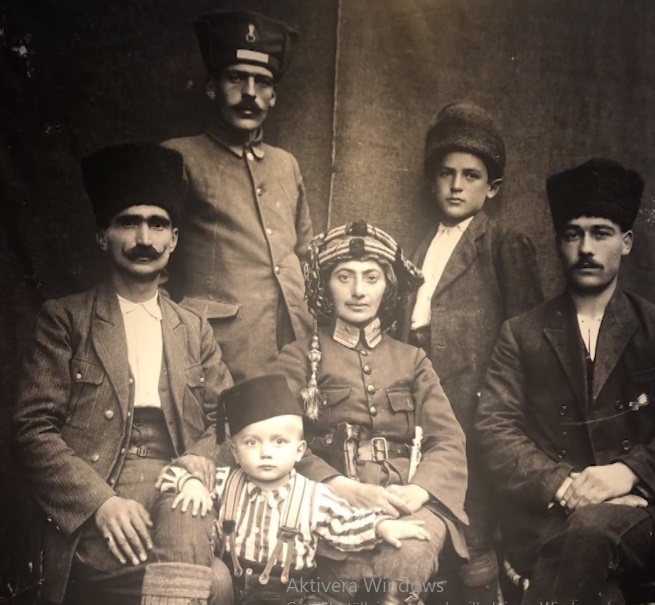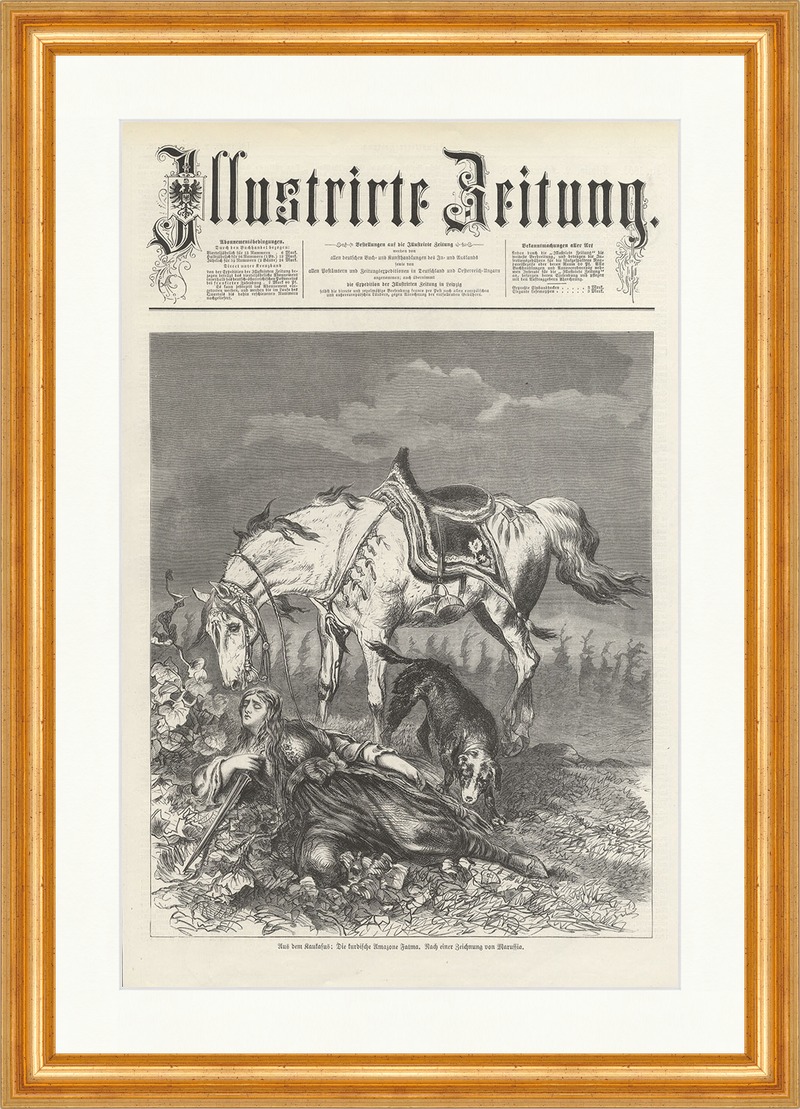 Die kurdische Amazone Fatma 1880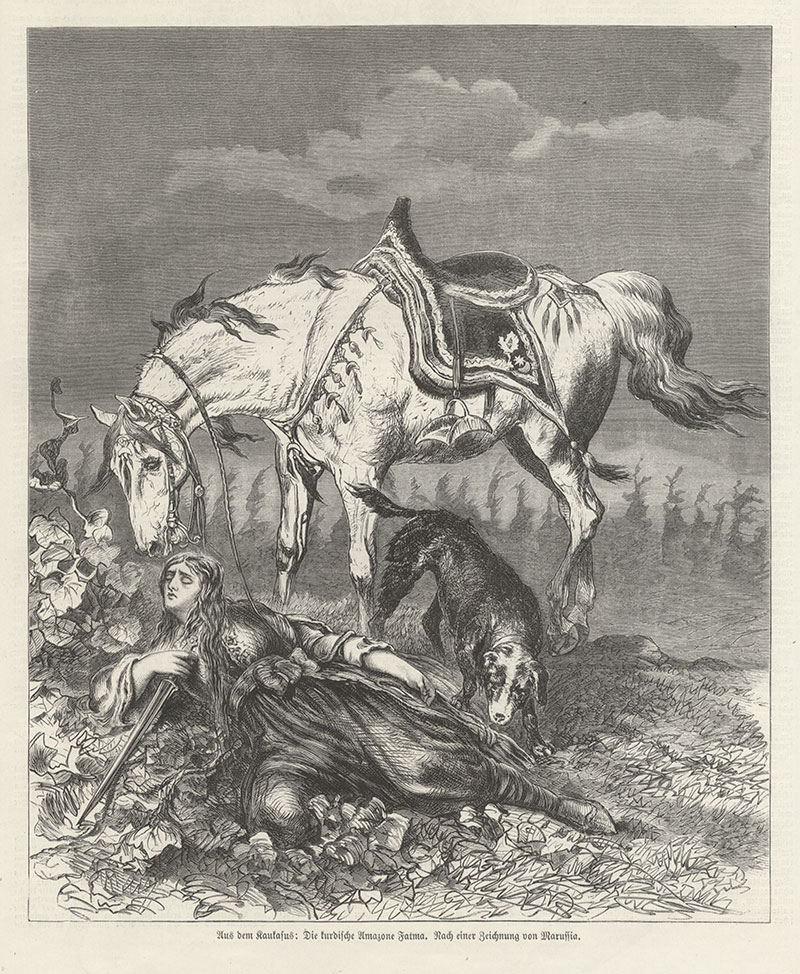 Die kurdische Amazone Fatma 1880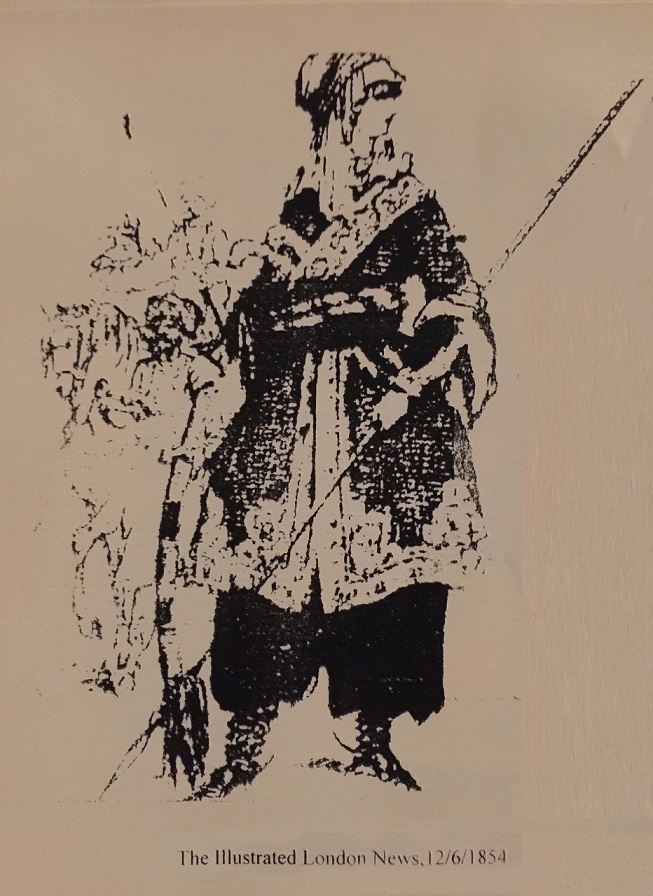 Efsanevi Kürd kadın savaşcı Kara Fate,Sinemilli aşiretindendir.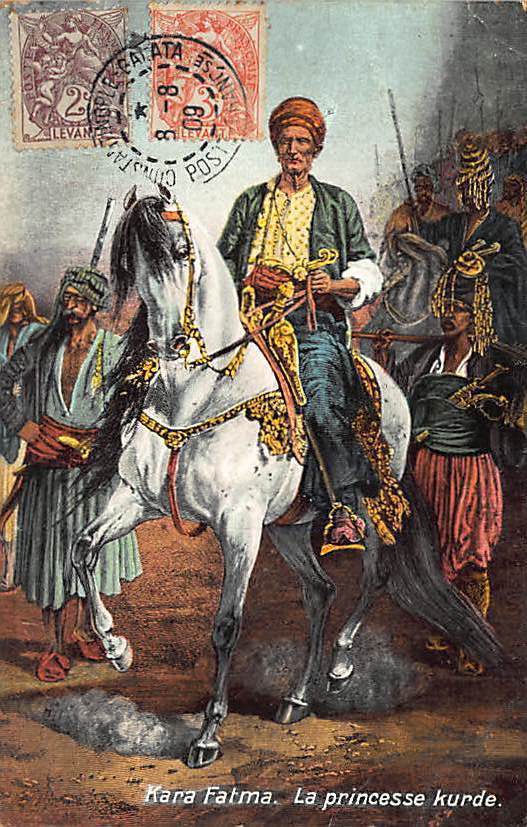 Kara Fatima Khanum a Kurdish Amazon - The female chaftain of a Kurdish tribe from Marash
At The Kurdish Exile Museum in Stockholm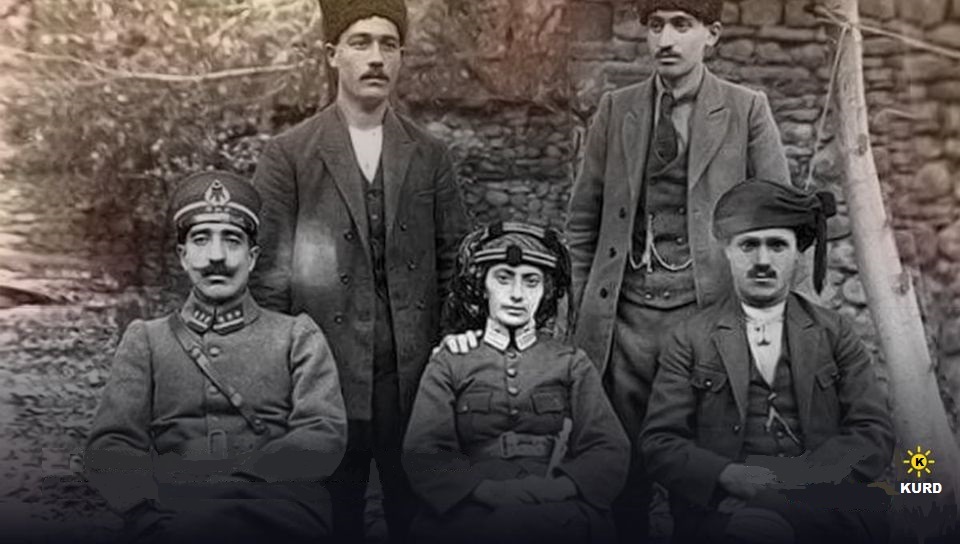 Kurdish Amazon Kara Fatima Hanoun with her Kurd Cavalcade, at Constantinople, old print 1888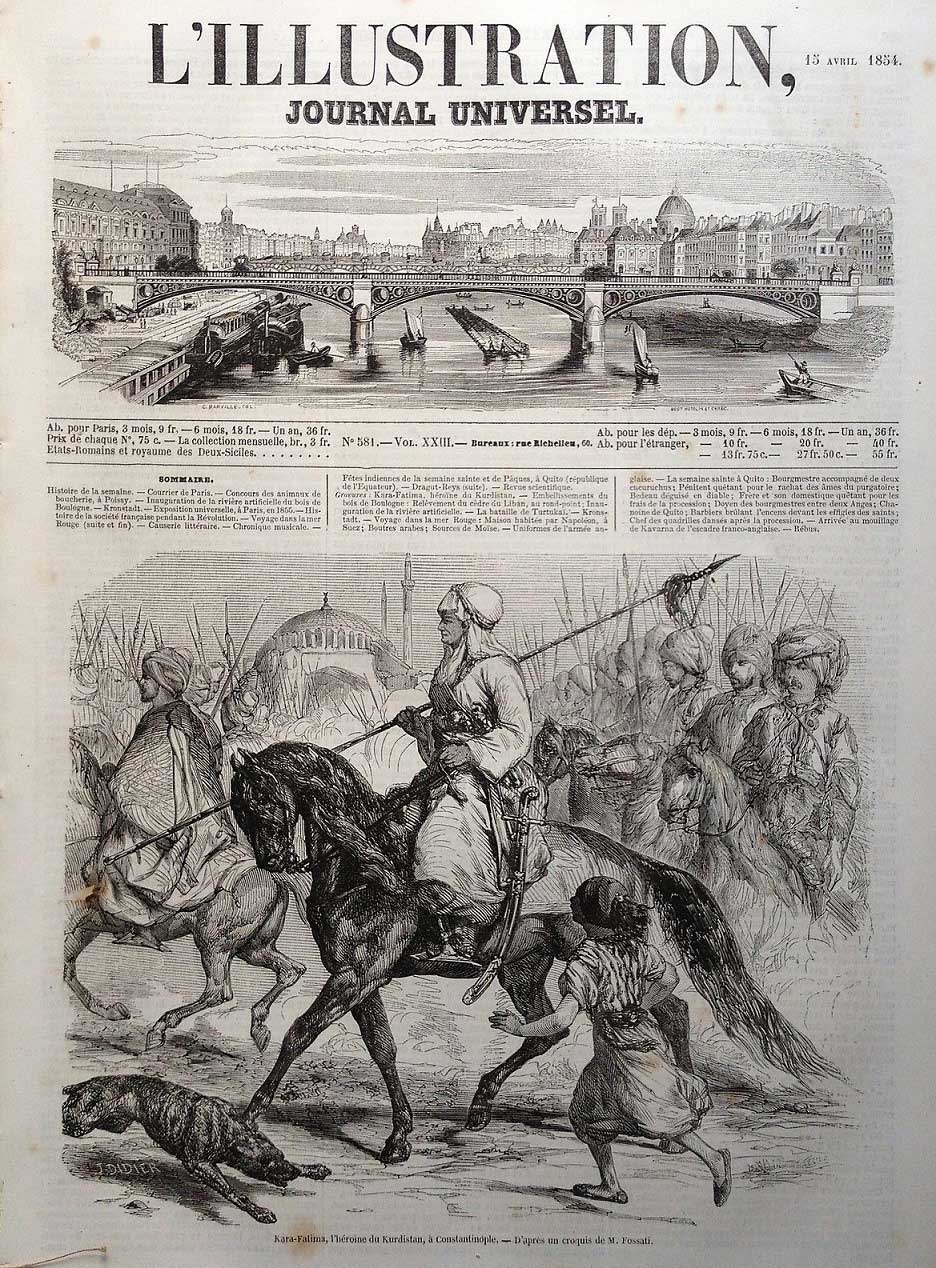 L' ILLUSTRATION 1854 N 581 KARA FATIMA, L' HEROÏNE DU KURDISTAN, A CONSTANTINOPLE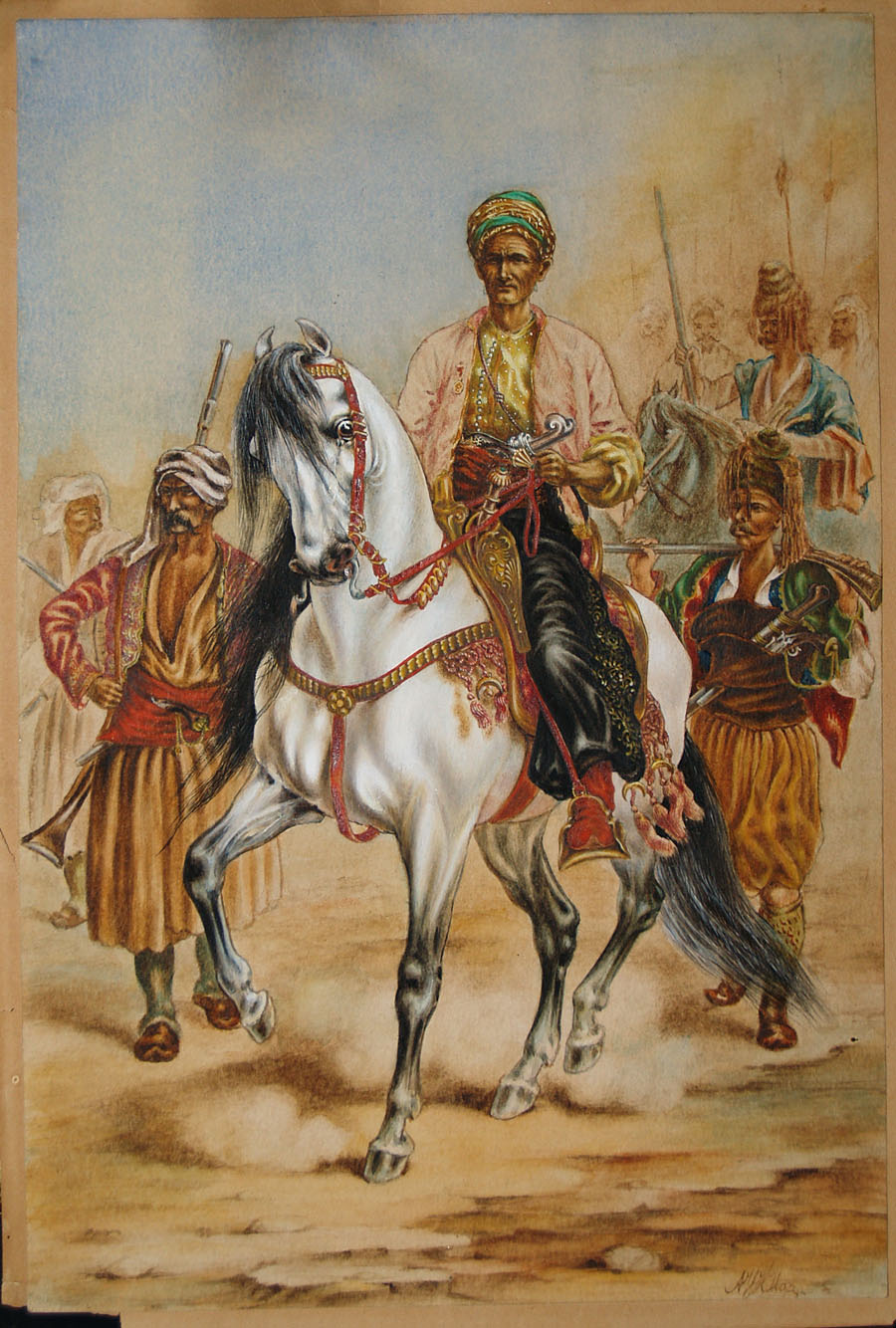 Kara Fatima Kurdish Amazon - At head of her troops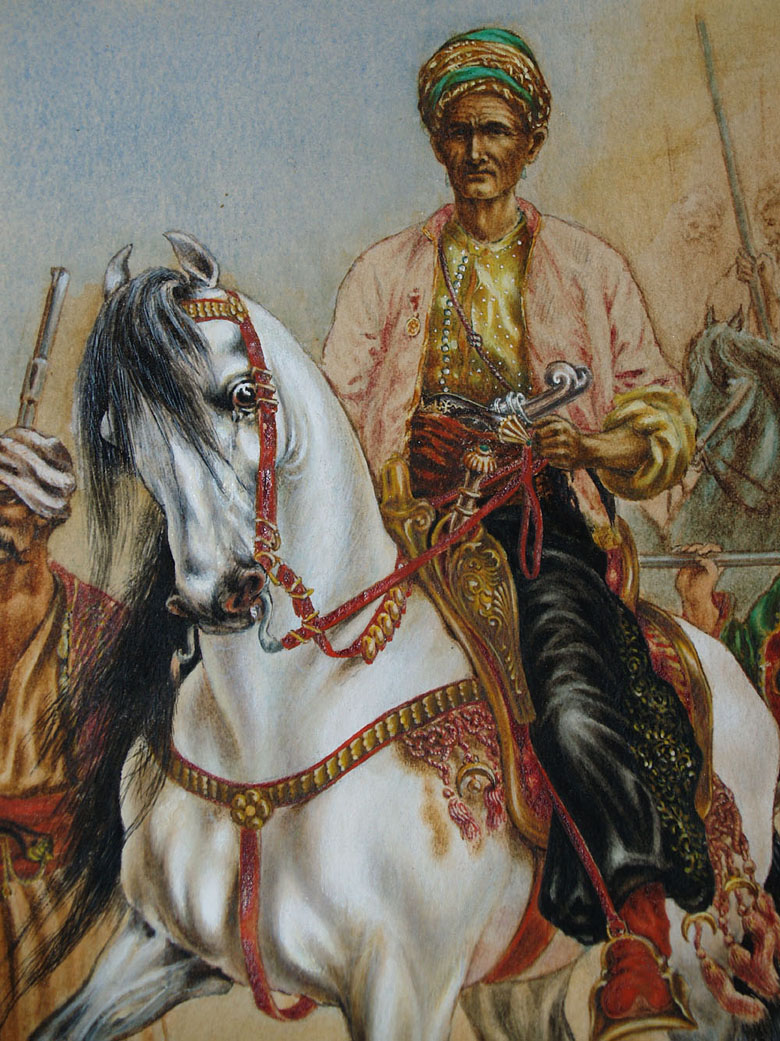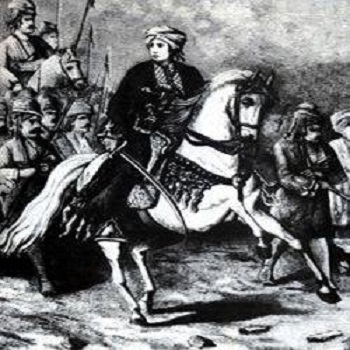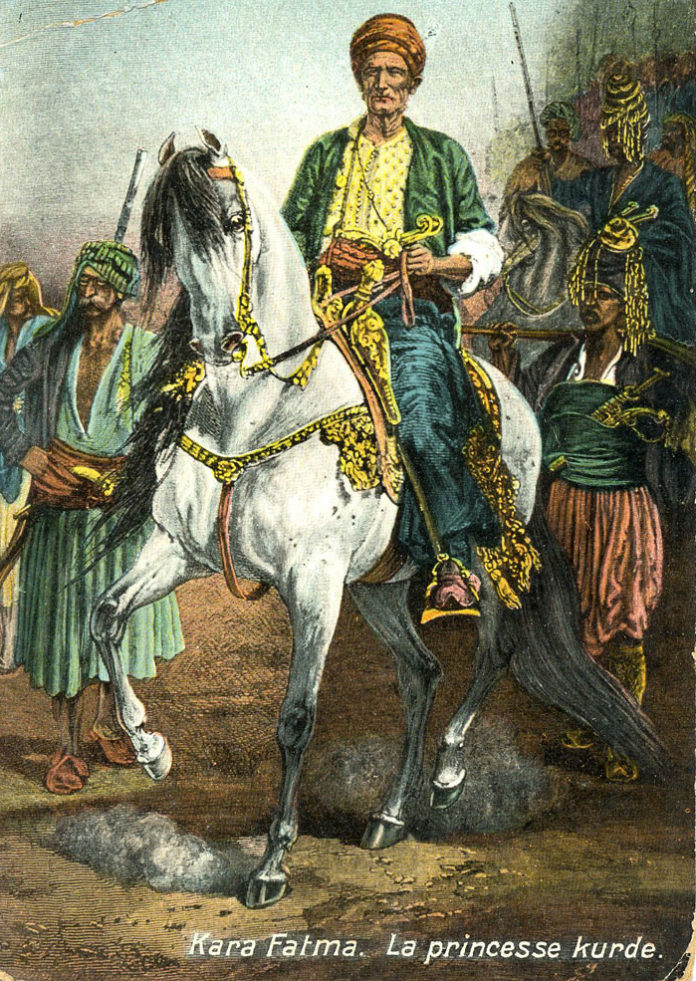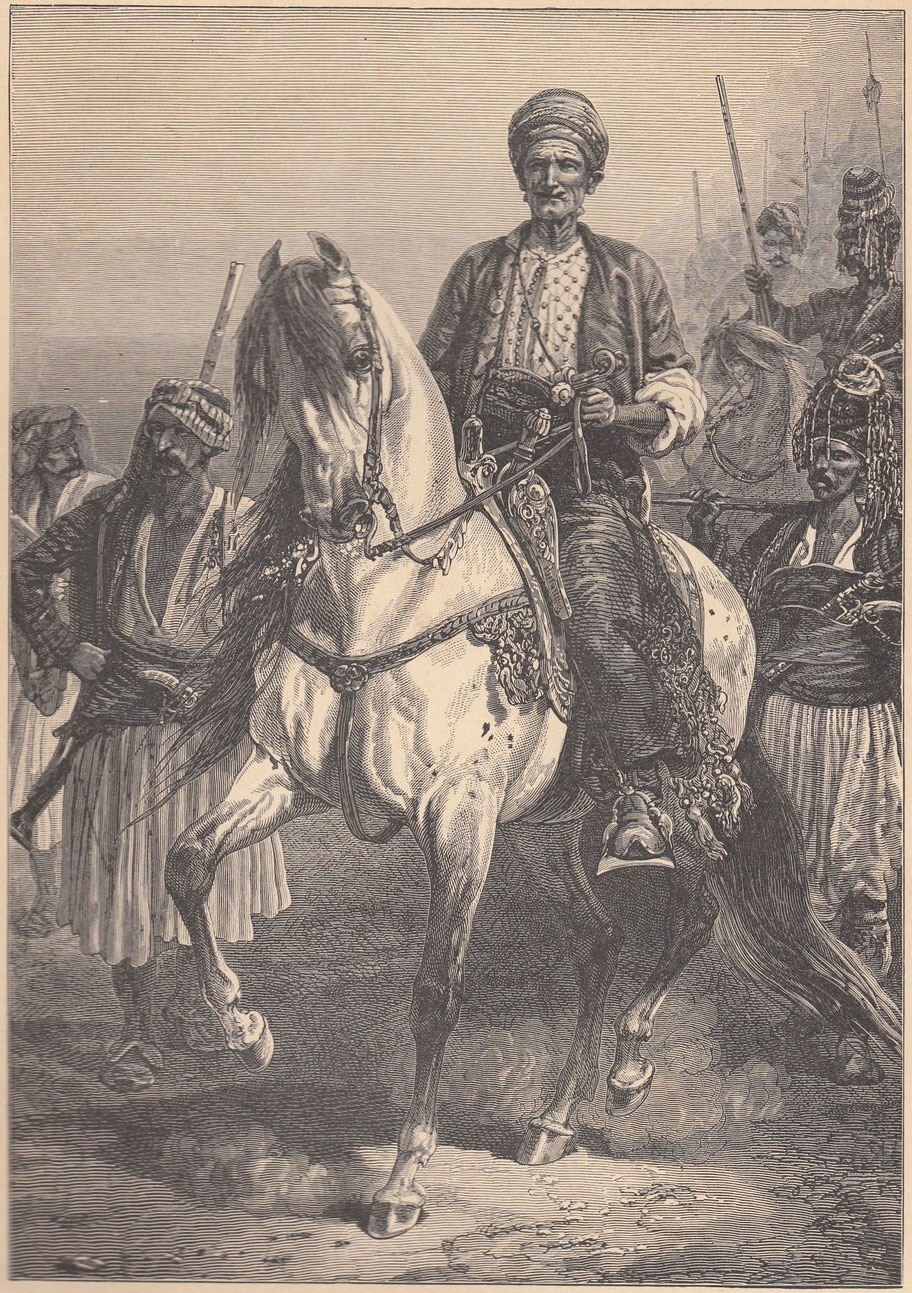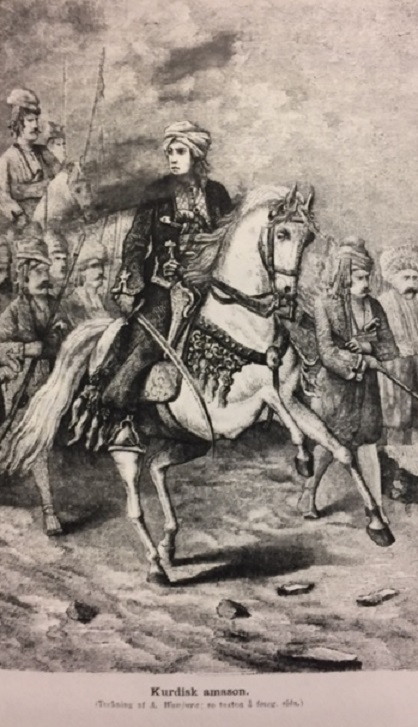 Kurdisk amason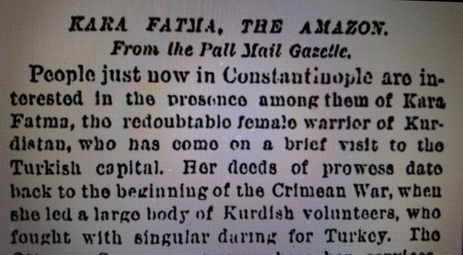 Pall Mall Gazette, November 1887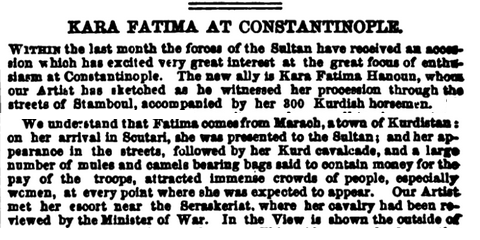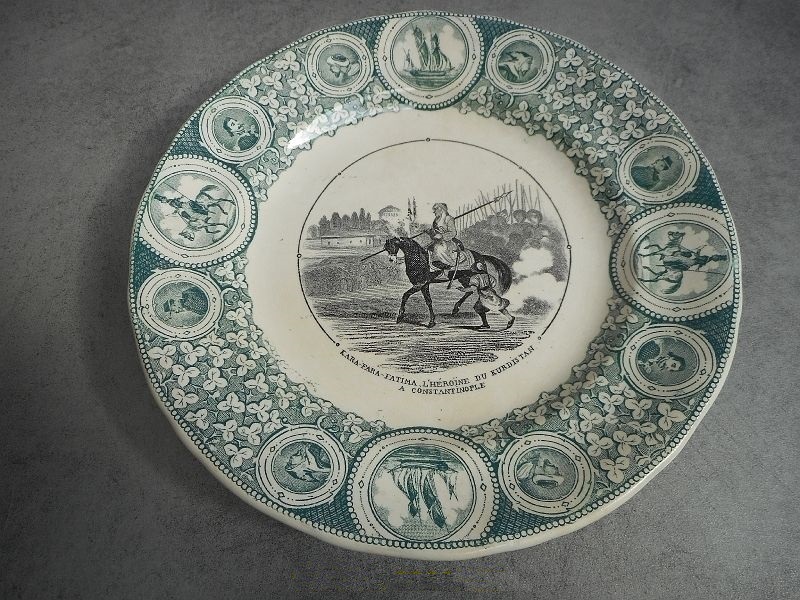 ASSIETTE KARA FATIMA HEROINE DU KURDISTAN At The Kurdish Exile Museum in Stockholm
ASSIETTE KARA FATIMA HEROINE DU KURDISTAN At The Kurdish Exile Museum in Stockholm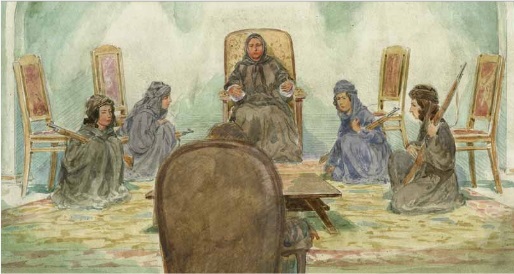 The Matriarchal Kurdish Society

Prior to Islam, the Kurdish community was a Matriarchal society. After Islam, this structure was destroyed in Kurdistan and the woman was totally enslaved.
Kara Fatma became very popular in the European press during the 1800-century as she was a female warrior, an amazon in the Muslim world. There was a lot of text and beautifully illustrated illustrations about her in the European press of that time.
There were two other very popular Kurdish personalities who were frequent in the European press, the Kurdish-Ottoman diplomat and the Ottoman Empire's Stockholm ambassador Cherif Pascha and Zaro Agha, who then had the title: The Oldest Man of the World with His Whole 160 Years long Lifetime.
Maraşlı Kara Fatma aslen Güney Kürdistan'ın Slemani şehrindendir.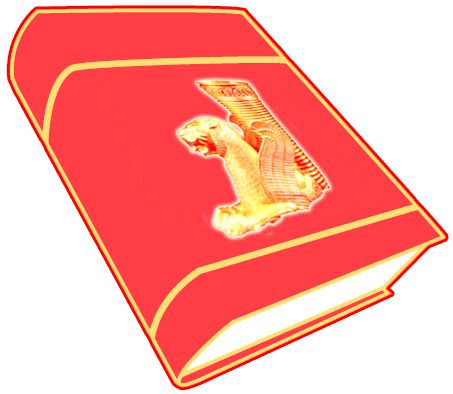 Foundation For Kurdish Library & Museum