A
SHORT
ANTOLOGY
OF
GORAN POETRY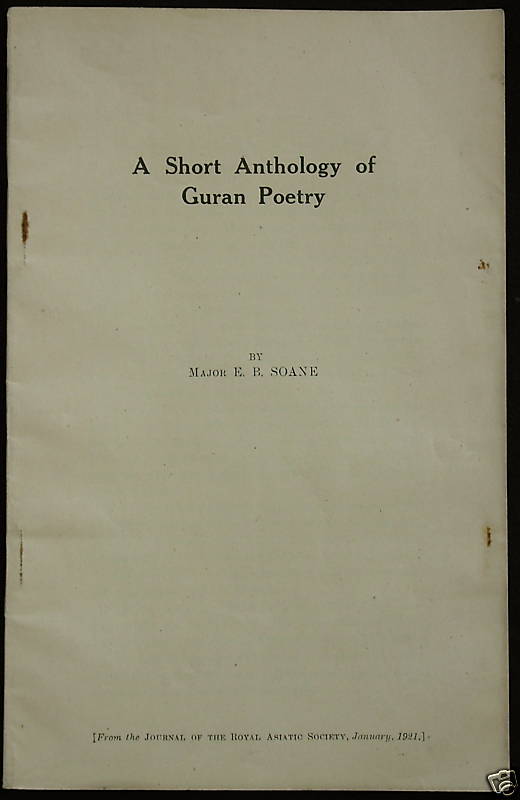 by Major E. B. Soane
(Journal of the Royal Asiatic Society, January 1921)
Book Description
This offprint was published by the Royal Asiatic Society in very small quantities, with the usual intention of allowing the author to present them to friends or colleagues and for review.
The printing is done simultaneously with the main journal, and then they are bound up in specially printed wrappers with the author's name and title printed on the front cover. They are considered quite collectable and desirable due to their intimate connection to the author of the work, rather than the more mass produced nature of the full journal.

About this Book
This article is about a manuscript (numbered Or. 6444) in the British Museum. The Anthology is a collection of 27 poems plus a number of fragments made by Abdul Mu'min in the years 1783-1785.
The Gurani language - a Kurdish dialect.
Guran is a dialect of Kurdish used in the mountainous districts of the Kermanshah and Ardalan provinces in Eastern Kurdistan.
The Gurani poems are given in transliteration (i.e. the sounds of Gurani are represented by letters of the Latin alphabet) and translated into English.

About the Author E. B. Soane (1881-1923)
E. B. Soane was a pre-eminent expert of the Kurds, a kurdolog and wrote many articles and books about the Kurds and their language and culture. He worked at one time for the Imperial Bank of Iran and is probably best known for his book "To Mesopotamia and Kurdistan in Disguise". In this book he recounts a journey he made from Constantinople to Baghdad disguised as a Persian traveller. He spoke Kurdish Persian, Arabic and was an acknowledged expert on the Kurdish language.
Book Details

24pp. Offprint of the Journal of the Royal Asiatic Society.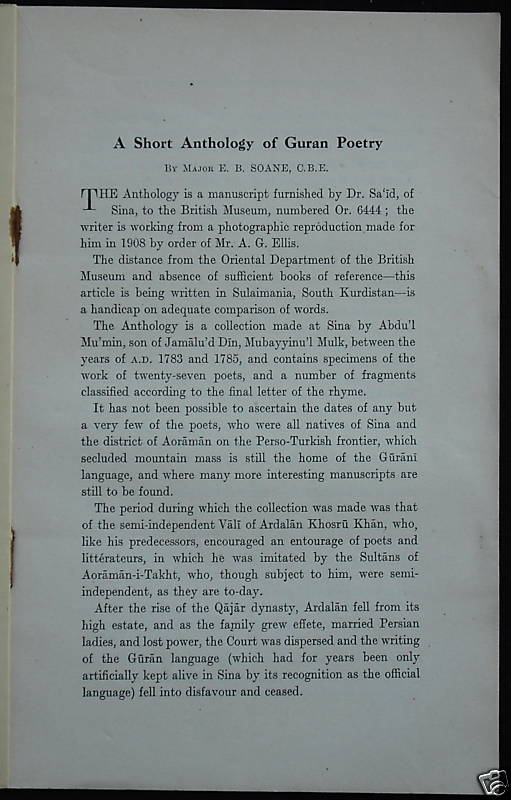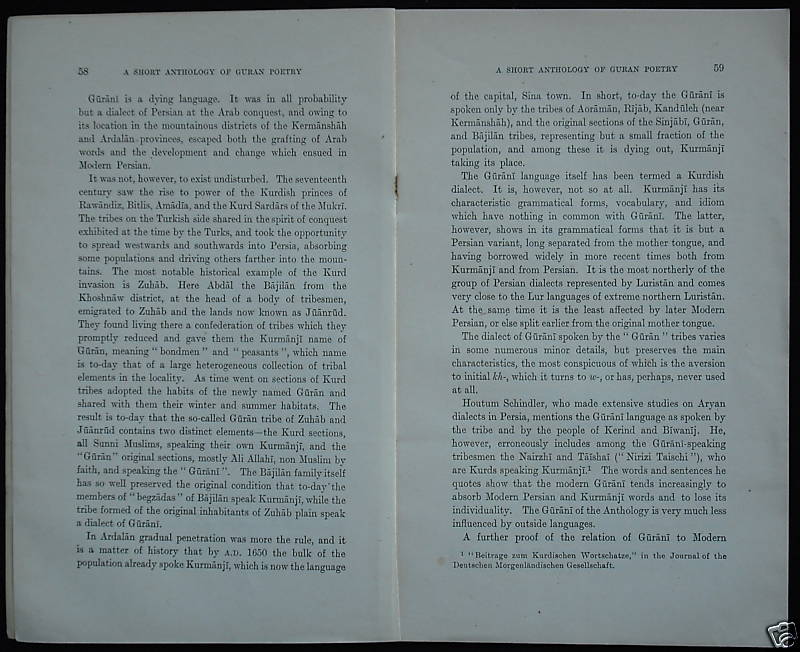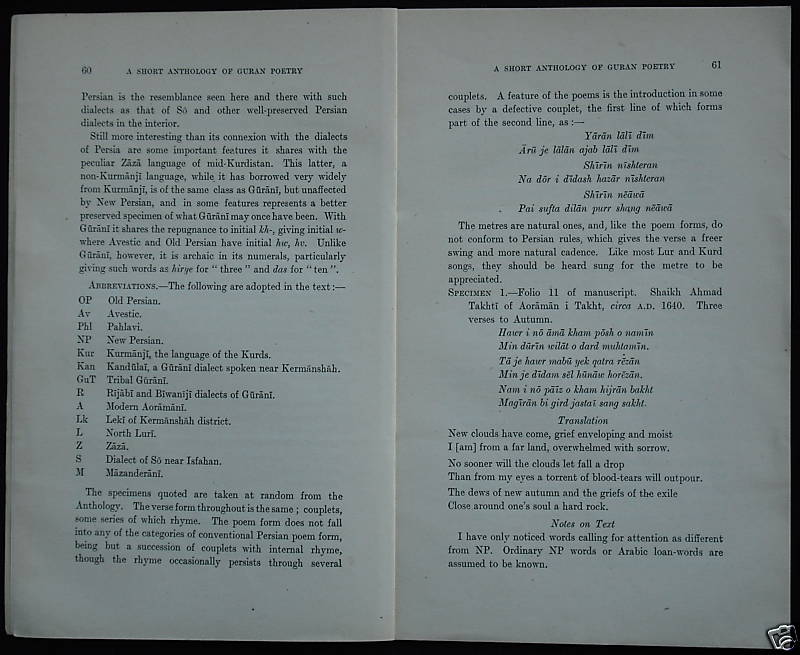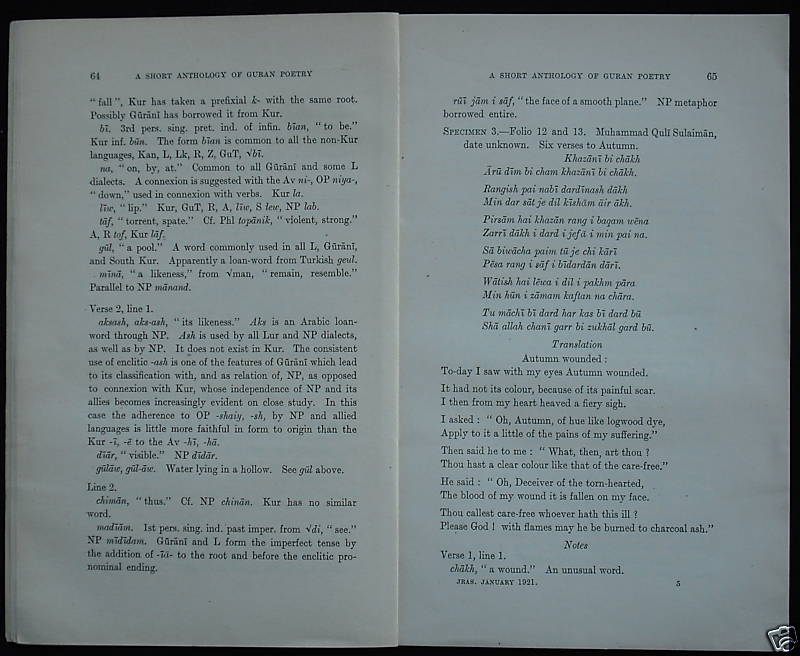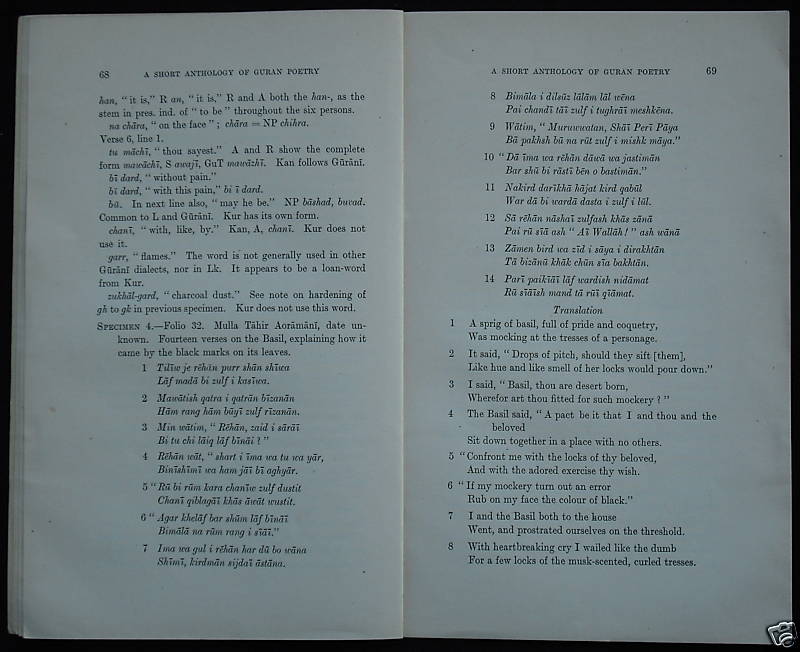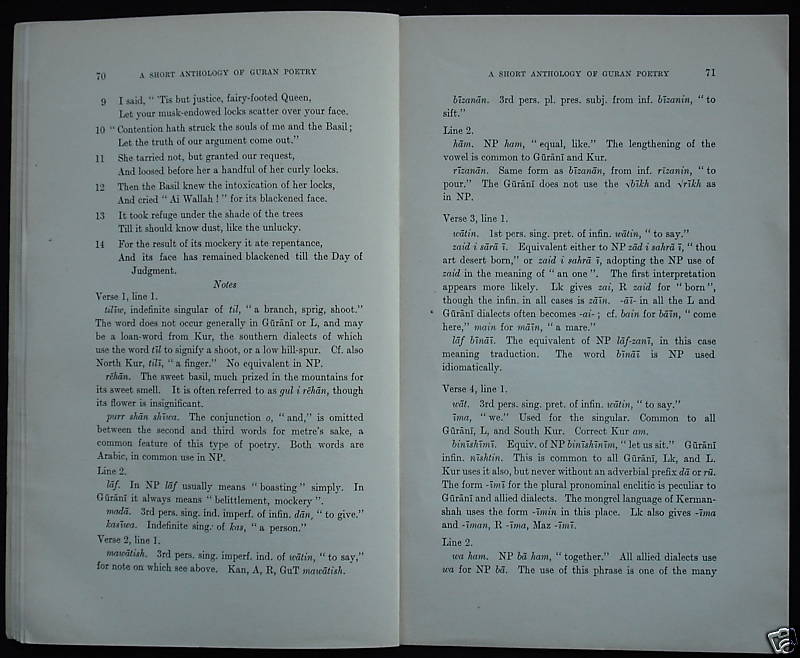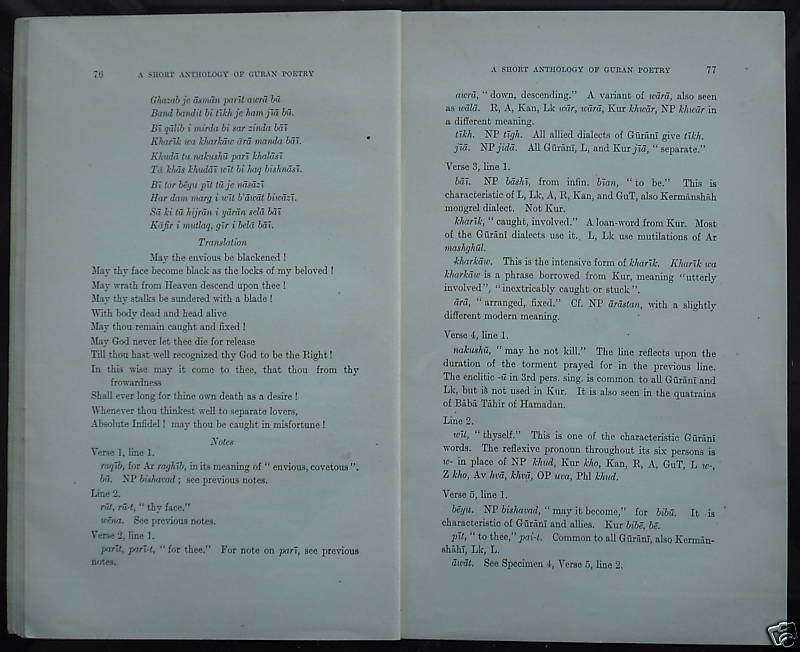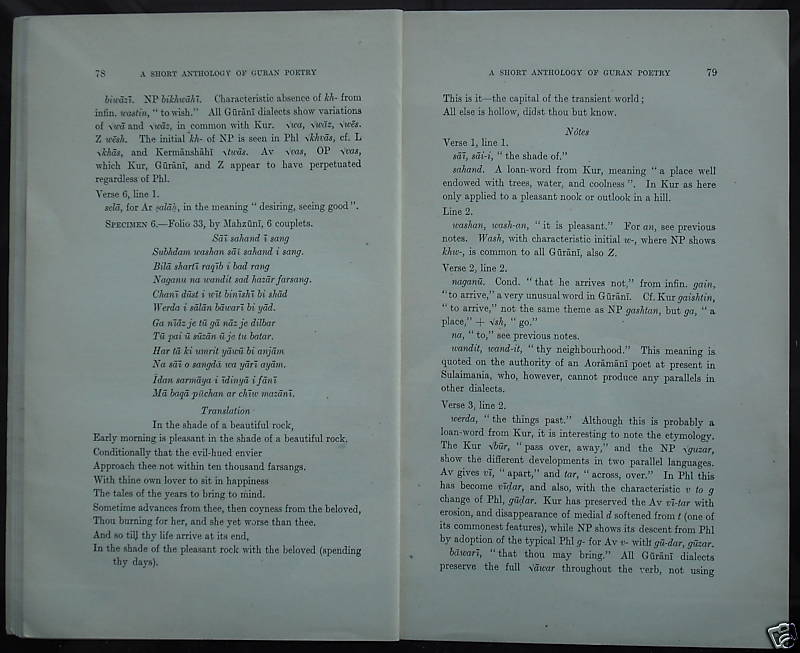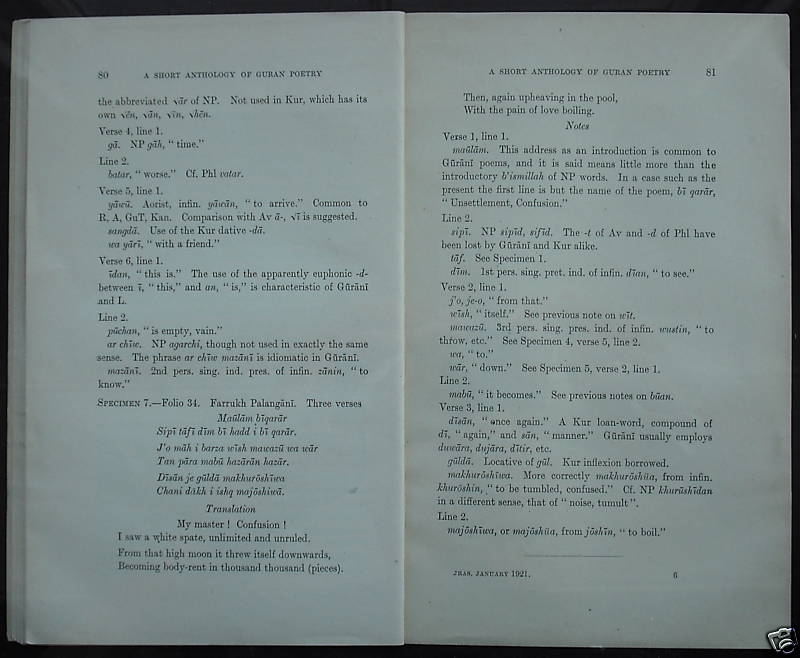 SOANE - GRAMMAR OF THE KURDISH LANGUAGE


SOANE - NOTES ON THE PHONOLOGY OF SOUTHERN KURMANJI


SOANE - KURDISTAN AND MESOPOTAMIA IN DISGUISE


SOANE - NOTES ON KURDISH DIALECTS
KURDISH DIGITAL REGISTER
For Kurdology - Research & Sicence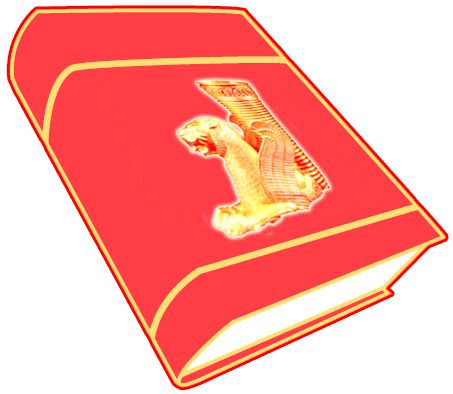 Foundation For Kurdish Library & Museum