BERGNOMADEN
UND
YAYLABAUERN
IN
MITTEL KURDISCHEN TAURUS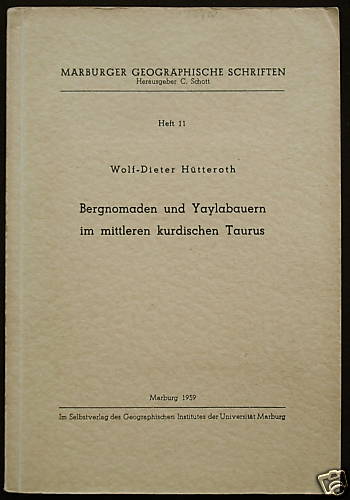 by Wolf-Dieter Hütteroth
Marburg University, 1959

About the Book
This book is a study carried out in the mid-1950s of the mountain nomads and farmers in in the Kurdish regions of the Taurus mountains in Turkey. The Yaylas are mountain campsites used by the nomads and farmers to provide summer grazing for the animals. A very thorough study of the Kurds and their way of live in Taurus mountains 50 years ago.

About the Author
Wolf-Dieter Hütteroth is a German scholar and specialist on Turkey. He has written several other books on Turkey in German and contributed, in English, to the "Cambridge History of Turkey".

Book Details

Edition. 190pp with 20 black and white illustrations and 6 maps.
Size of Book: 9in x 6.25in/23cm x 16cm
Note: The text of his book is in German.

Binding: Softcover/Wraps Special Attributes: 1st Edition
Category: Exploration & Travel Printing Year: 1959
Sub-Category: Turkey, Turkish Kurdistan, Nomadic Kurds, Taurus Mountains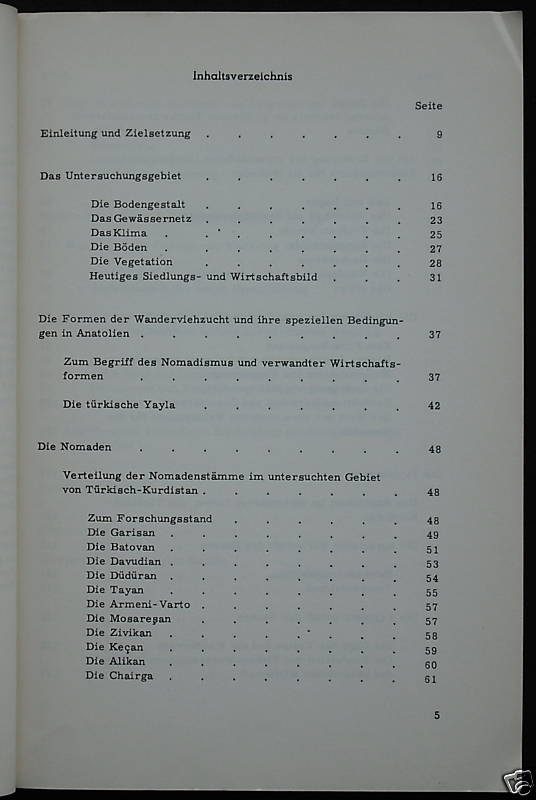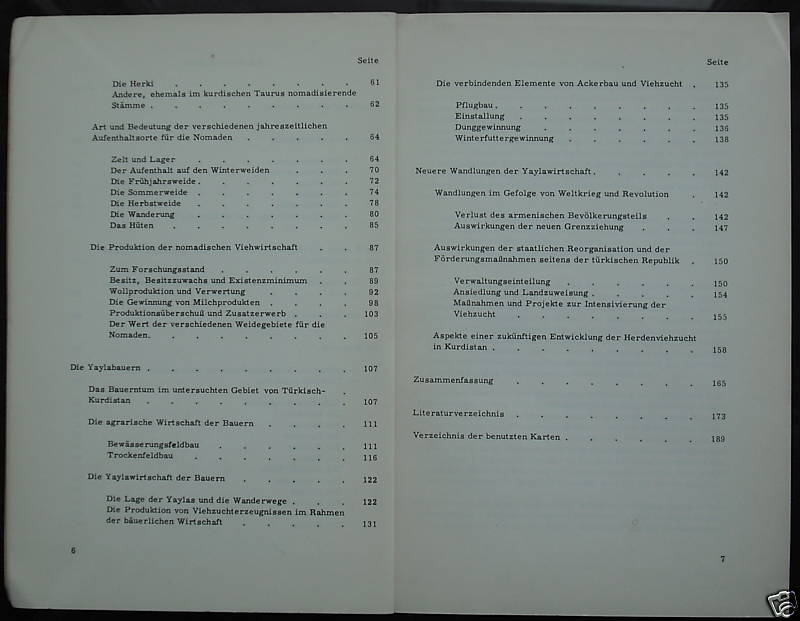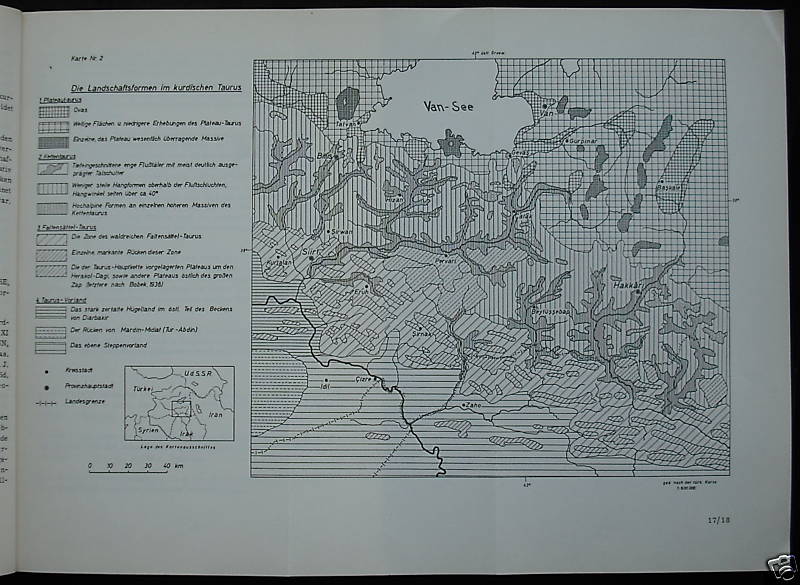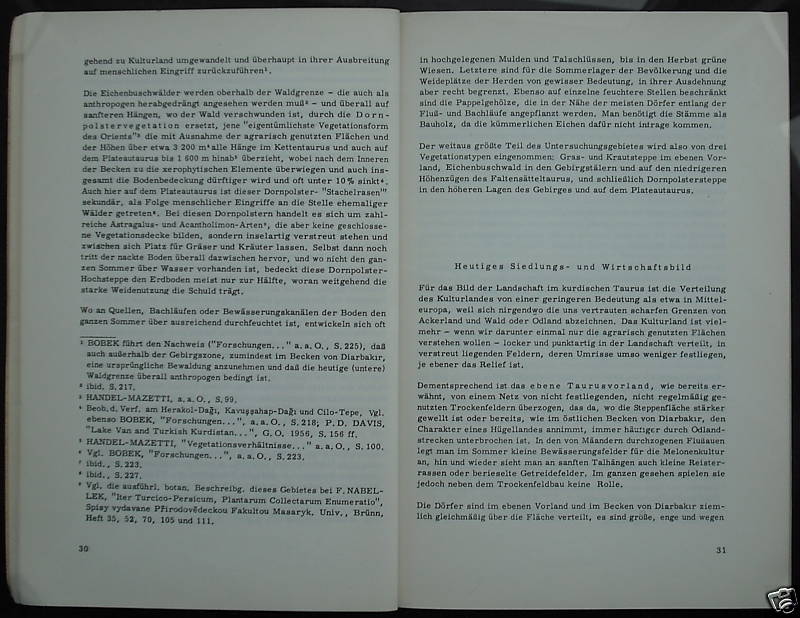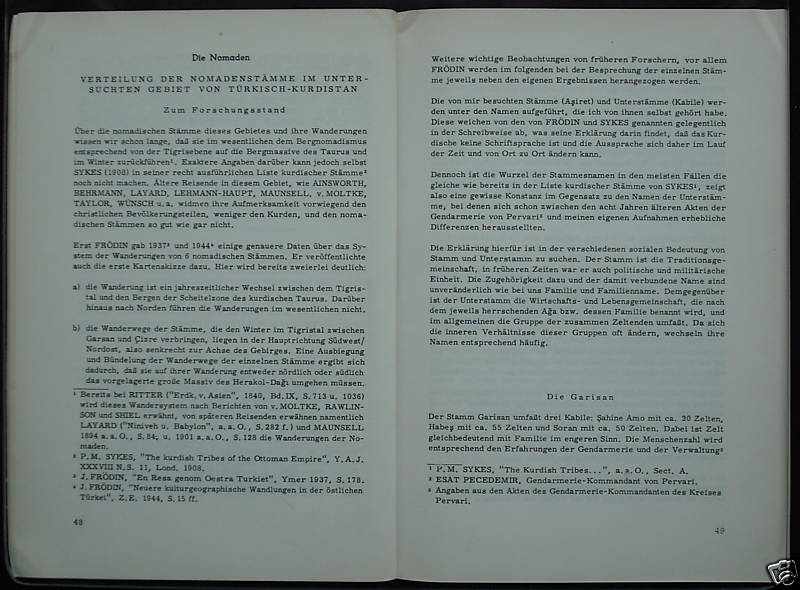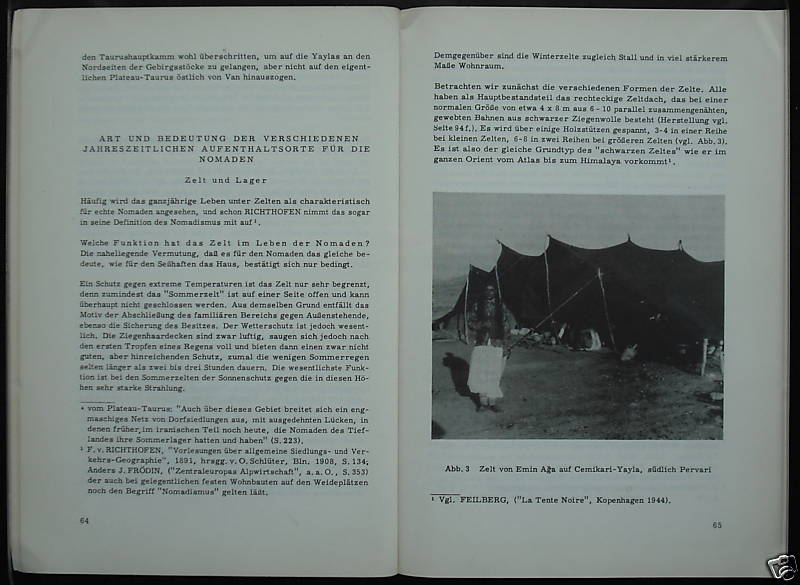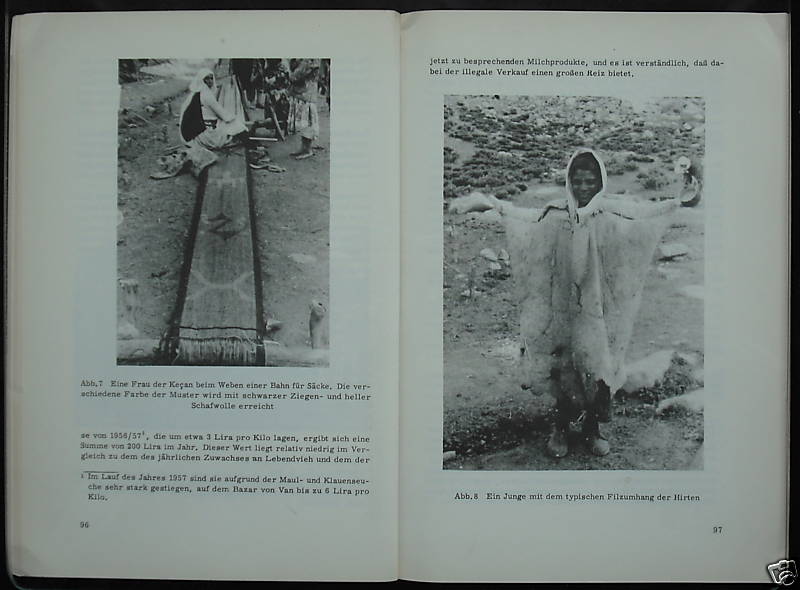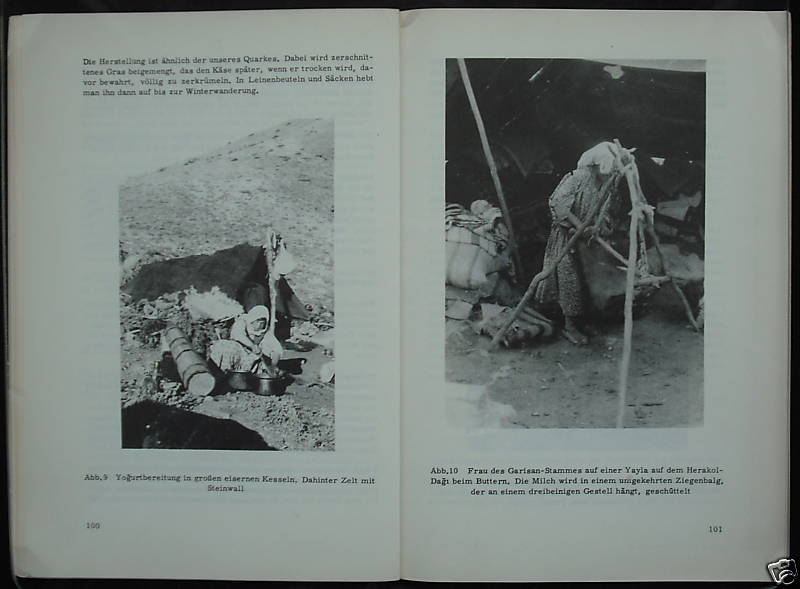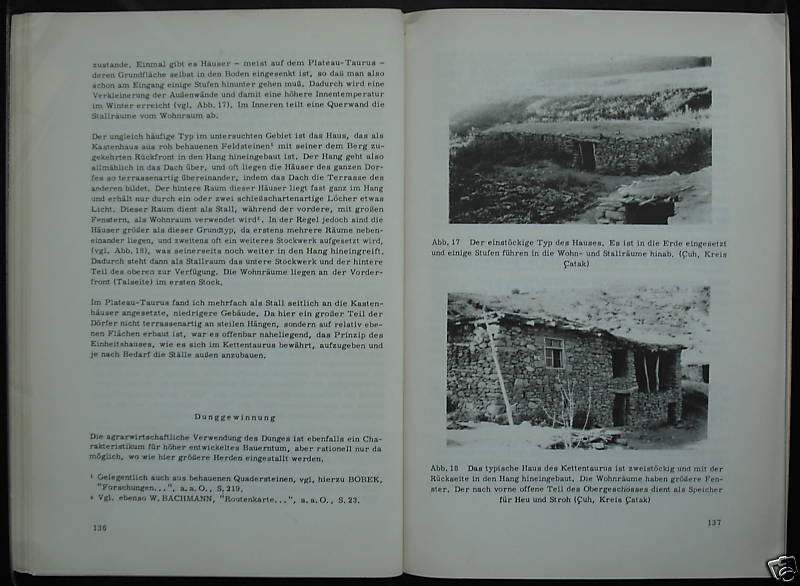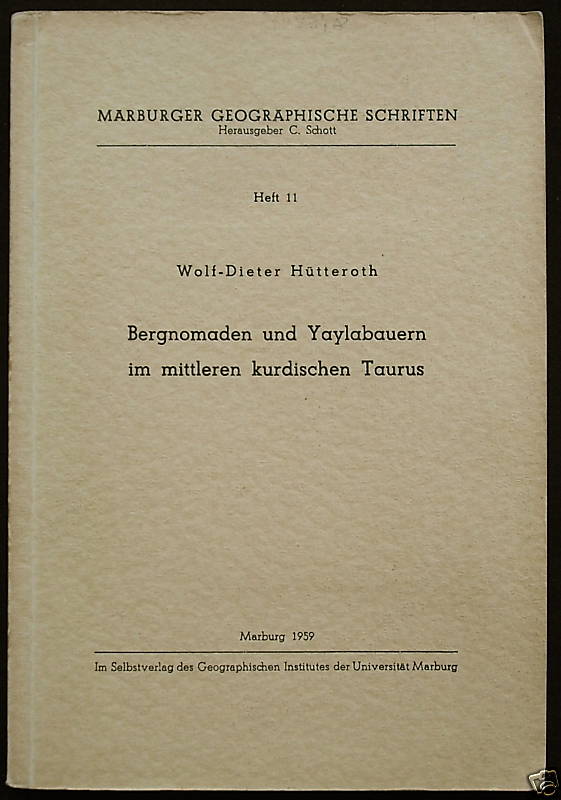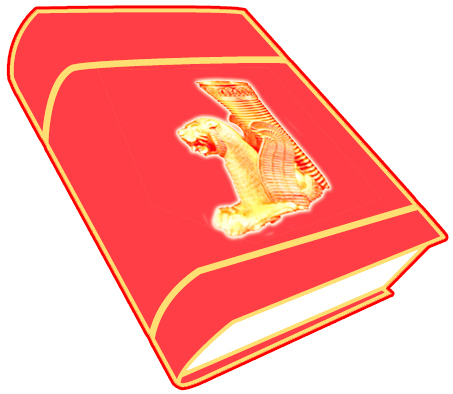 Foundation For Kurdish Library & Museum