SOCIAL AND ECONOMIC ORGANIZATION OF THE ROWANDUZ KURDS
by E. R LEACH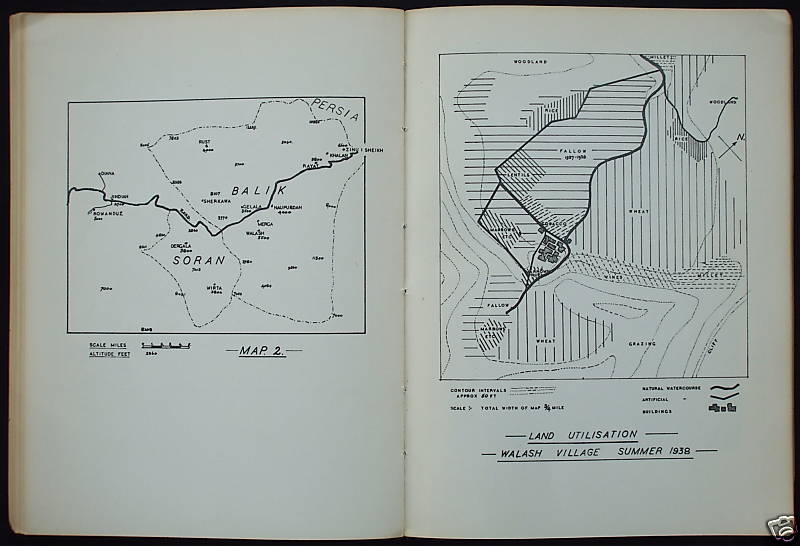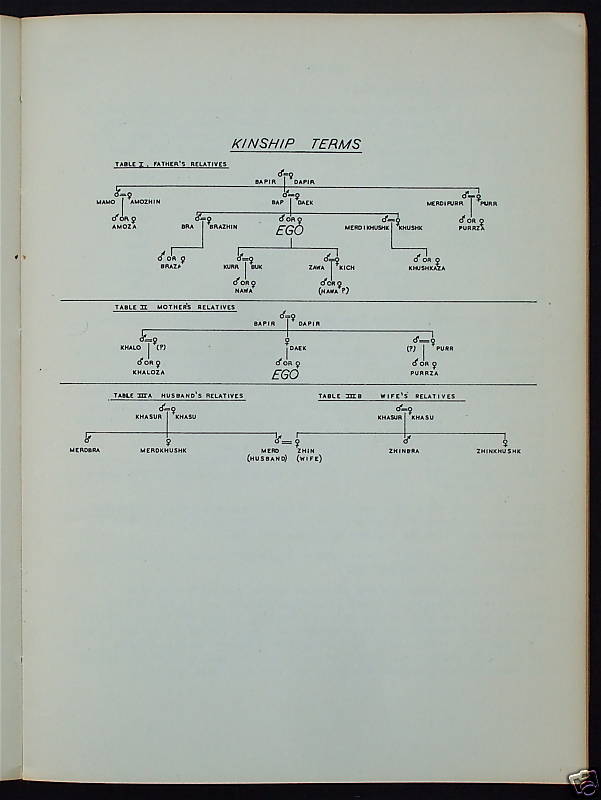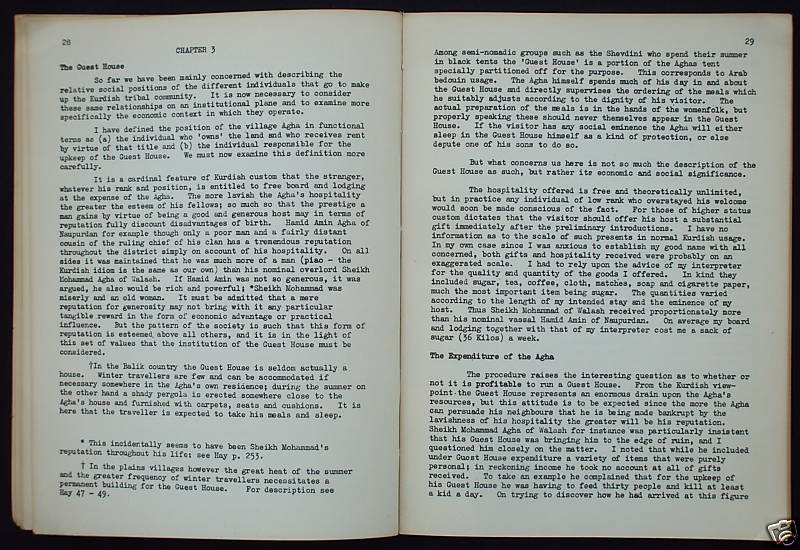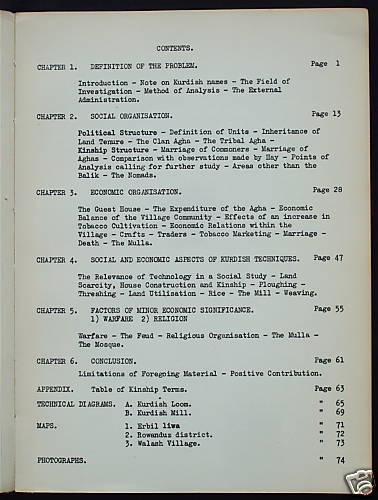 LSE, London University/Lund Humphries,
London, 1940

Book Details

1st. Edition. 74pp with 16 black and white illustrations.
Size of Book: 9.75in x 7.25in/24cm x 18cm

About the Author E. R. Leach
E. R. Leach was a British anthropologist.

About this Book
The town R (Kurdish: Rwandiz) is located in the sub-district of Soran, close to the Iranian border.
The name of the city derives from Rawend diz which means castle of Rawends. The name Rawend was spelled as Orontes in Hellenic sources. The population of the city is Kurdish.
Leach examines the social organisation, economic organization, agriculture, social relationships, kinship, religion, methods of warfare and feuds amongst the Kurds of Rowanduz.
This monograph gives an snapshot of the situation amongst the Kurds of northern Iraq in the late 1930s.