KURDISH TENTS OF SINJAR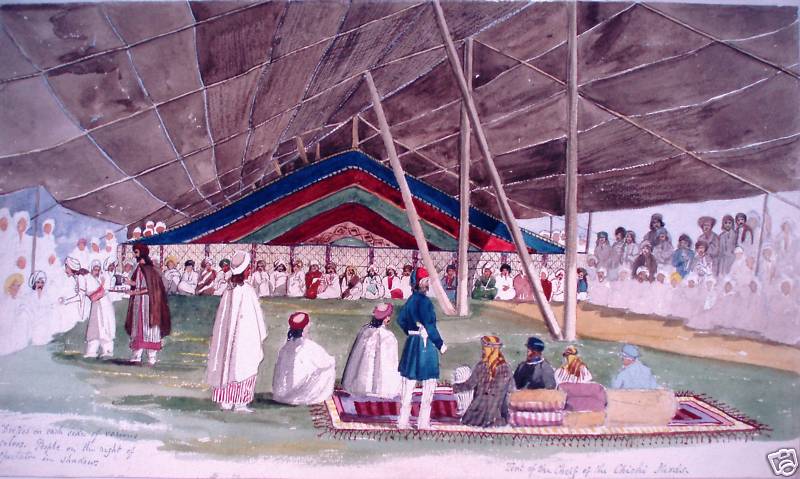 Artist: Frederick CharlesCooper (c.1810-c.1880)

           was a traveller, diplomat & artist, Consul to Queen Victoria in Mesopotamia

         (1850-1855) & Kurdistan. He made many drawings, of which this is one, which included his

         Arab friends of the Jebouri tribe & places: Belled Sinjar, (Kurdistan) Kowkoob cemetry

         Sinjar minaret, Akhtar, the Chichi Kurds, the Khadour, etc.

Many of his drawings was used by Sir Austen Henry Layard for his archaelogical publications.

http://en.wikipedia.org/wiki/Austen_Henry_Layard

Subject: Portraits of Kurds & Arabs, some with their names

Medium: Watercolour

Size: 11 x 27 cms. approx.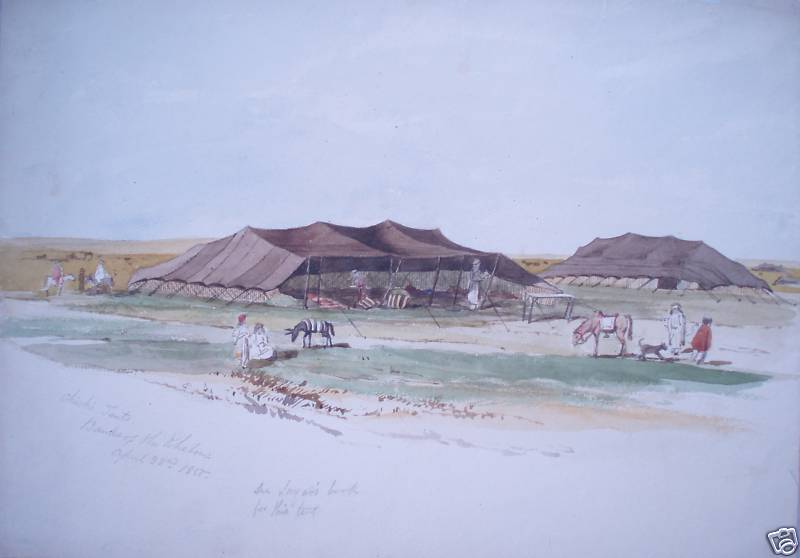 http://www.britishmuseum.org/research/search_the_collection_database/search_results.aspx?searchText=cooper+frederick+charles&fromDate=1810&fromADBC=ad&toDate=1880&toADBC=ad&titleSubject=on&physicalAttribute=on&productionInfo=on&numpages=10&images=on&orig=%2fresearch%2fsearch_the_collection_database.aspx¤tPage=2