NATIONAL GEOGRAPHIC MAGAZINE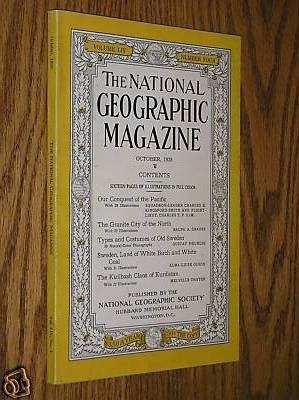 Sweden & Kurdistan
- which features articles related to: Pacific Flight from SAN FRANCISCO to AUSTRALIA; SWEDEN; and, KURDISTAN.
Also featured in this issue are 16 Pages of Color Illustrations from Photographs of SWEDEN.

Types and Costumes of Old Sweden: 30 Natural-Color Photographs by Gustav Heurlin
Sweden, Land of White Birch and White Coal, with 51 Illustrations
The Kizilbash Clans of Kurdistan, with 22 Illustrations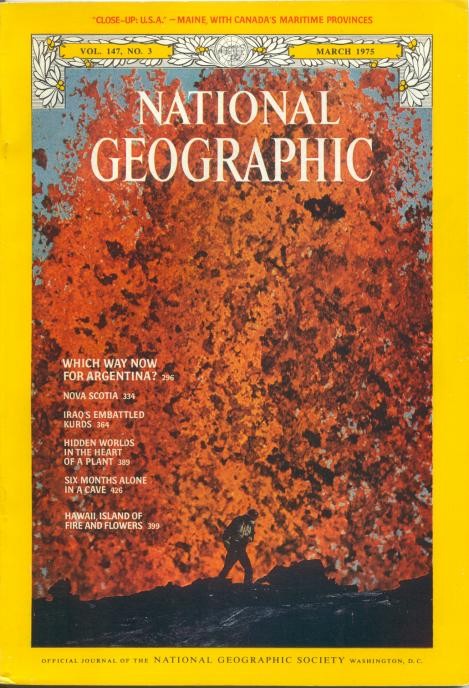 NATIONAL GEOGRAPHIC 1975: KURDS

Articles in this magazine are as follows:

Which Way Now for Argentina?
Nova Scotia
Iraq's Embattled Kurds
Hidden Worlds in the Heart of A Plant
Six Months Alone in a Cave
Hawaii Island of Fire and FLowers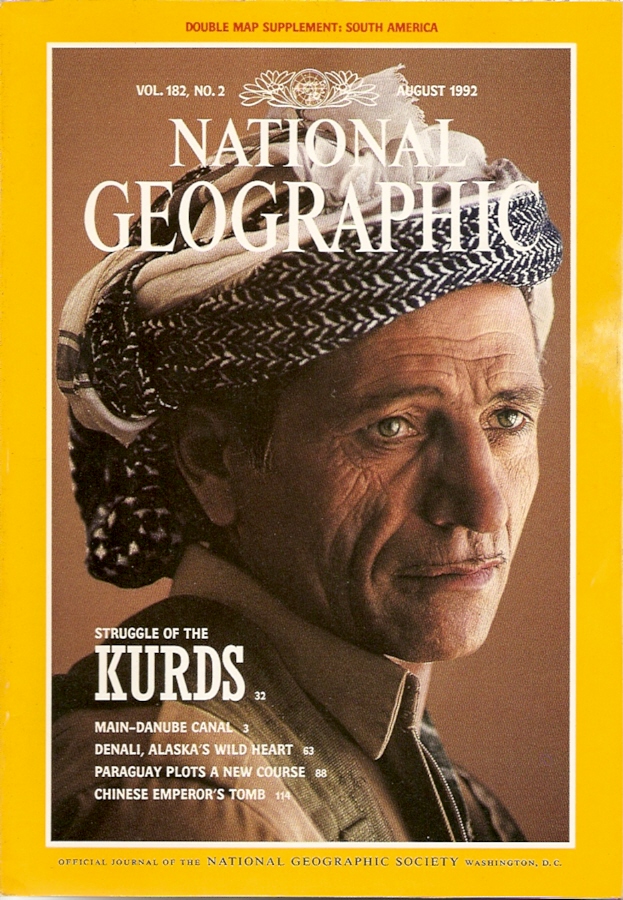 NATIONAL GEOGRAPHIC SOCIETY

AUGUST 1992



Articles in this magazine are as follows:

Main-Danube Canal: Linking Europeís Waterways. What Charlemagne tried to engineer in A.D. 793 will come to pass next month, when Germany opens a 106-mile canal linking two great river systems. But many question its cost to the environment.
Struggle of the Kurds. Saddam Husseinís atrocities in northern Iraq have focused world attention on an ancient people seeking autonomy in their long-divided homeland. Denali, Alaskaís Wild Heart. A six-million-acre park and preserve contains North Americaís highest peak, abundant wildlife, and a dilemma: How to plan for an expected tide of visitors?
Paraguay: Plotting a New Course. On the heels of a 1989 military coup, this nation in the heart of South America is taking tentative steps toward democracy. A supplement map of the continent focuses on the imperiled Amazon basin.
A Chinese Emperorís Army for Eternity. More than 2,000 years ago Han emperor Jing Di took extraordinary measures to ensure his safe passage in the afterlife, as excavation of his burial site reveals.

New International Magazines about Kurds & Kurdistan