KURDISH FILMS
& FILMS ABOUT KURDS & KURDISTAN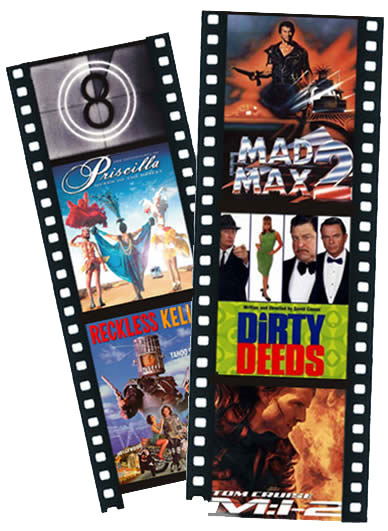 Senfonik müzik eşliğinde ilk Kürd filmi - 1926

Filmde birbirine âşık olan Zare ile çoban Seydo üzerinden ağalık, başlık parası, kumalık gibi konulara değinilmektedir.
Film ayrıca arka planında zengin ile fakir arasındaki çatışmalara ve dönemin bürokrasisinde yaygın olan rüşvet gibi toplumsal sorunlara eleştirel olarak değinmektedir.


ZARE, Rewan (Erivan) 1926

The first film of the Kurdish cinema, Zare was shot in Armenia and directed by Hamo Beknazarian in 1926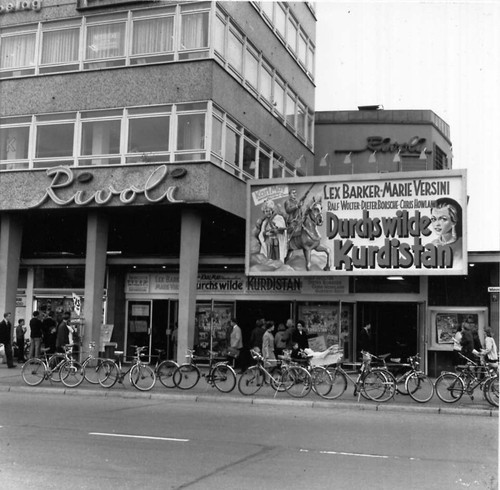 Premiere for the film Durch Wilde Kurdistan, September 1965, Hannover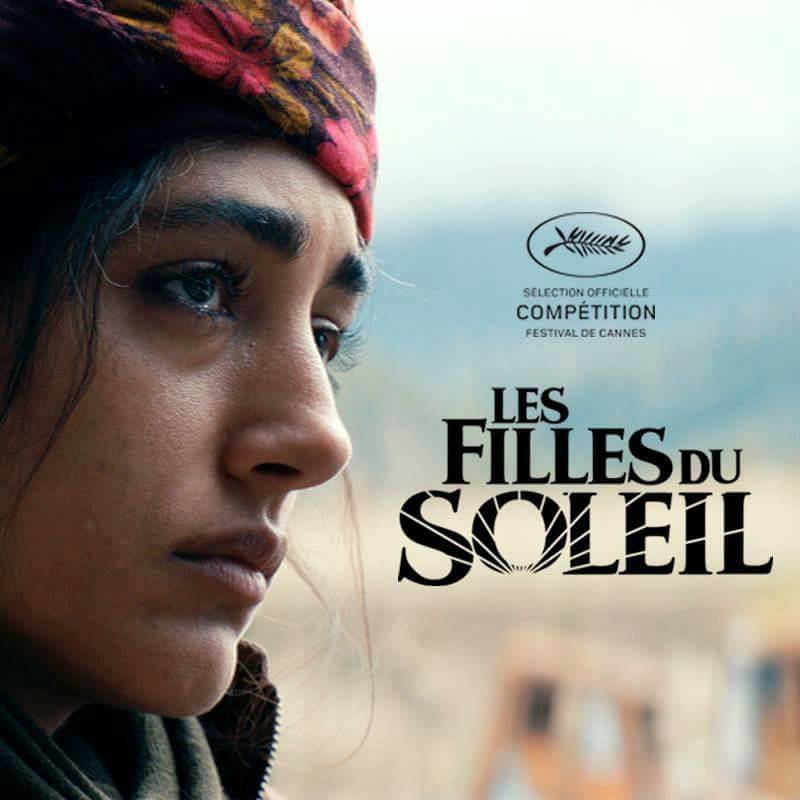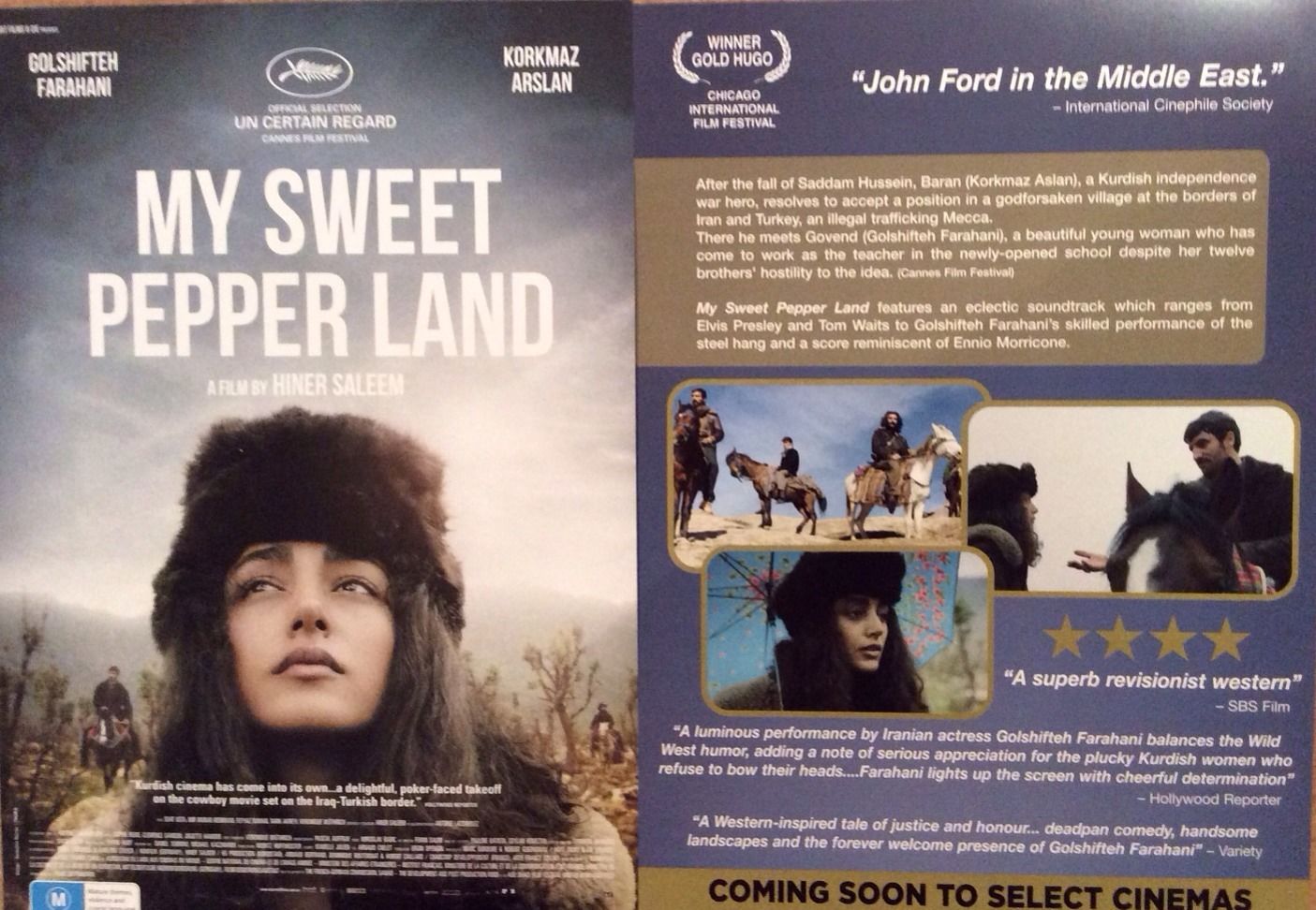 My Sweet Pepper Land: Kurdish cinema comes into its own..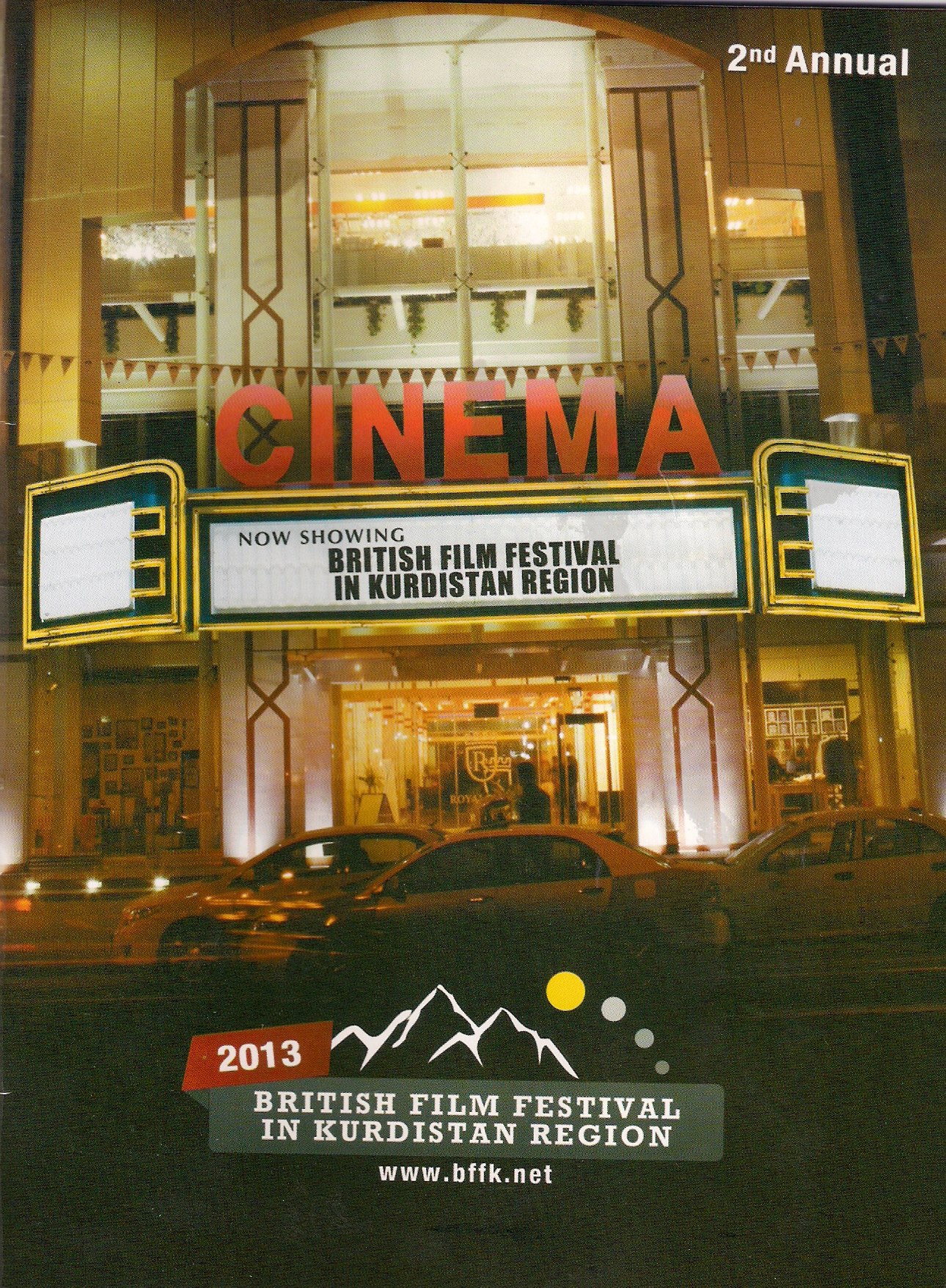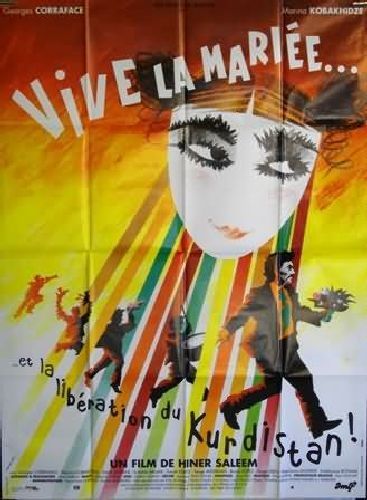 Affiche 120/160 film VIVE LA MARIEE ET LA LIBERATION DU KURDISTAN
Hiner Saleem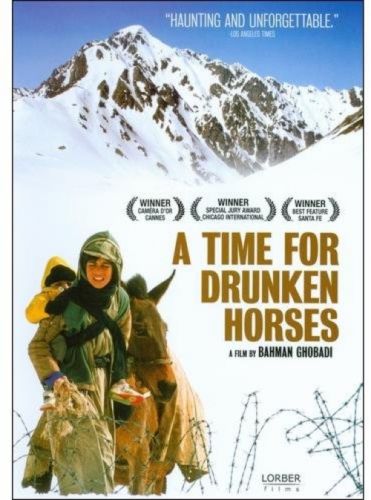 A Time For Drunken Horses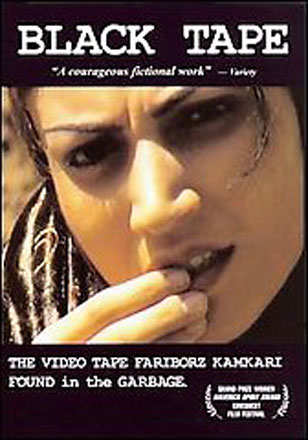 Black Tape (DVD, 2006) Kurdish Woman's Video Diary Shows One Dark Harrowing Year
Fariborz Kamkari's haunting feature. Black Tape: A Tehran Diary (The Videotape Fariborz Kamkari Found In The Garbage), arrives with its penetrating cultural insights and daringly innovative narrative techniques intact.
Told in "video diary" format as the contents of a tape found in the garbage, the film follows roughly one year in the harrowing life of Galavije, an attractive young Kurdish woman. She uses the video camera she received on her 18th birthday to create a visual account of her days, and through these images the story is slowly pieced together.
The film is structured as Galavije's journey of discovery, as she becomes aware of her status in society and, more alarmingly, her virtual imprisonment at the hands of her husband, Parviz, a member of the military force.
Obsessed with having a son, he tries to gain control of his wife by isolating her from the rest of the world.
Director Kamkari has created a courageous and sophisticated film that pulls no punches as a drama that is as rich in character as it is profoundly unsettling..
Product Information
Details
Rank
All Time Bestseller Rank: 72085
Length 1 hrs. 23 mins.
Rating NR
Released Jun 19 2007
Added Jun 01 2007
Production Year 2002
Empire SKU 1333256
UPC Code 891640001300
Studio Cinequest Entertainment
Packaging Keep
Number of Discs 1
Disc SS-DL
Subtitles
Features
Features Not Specified.
Audio/Video
Video
Standard 1.33:1 Color
Audio
Kurdish Dolby Digital Stereo
Persian Dolby Digital Stereo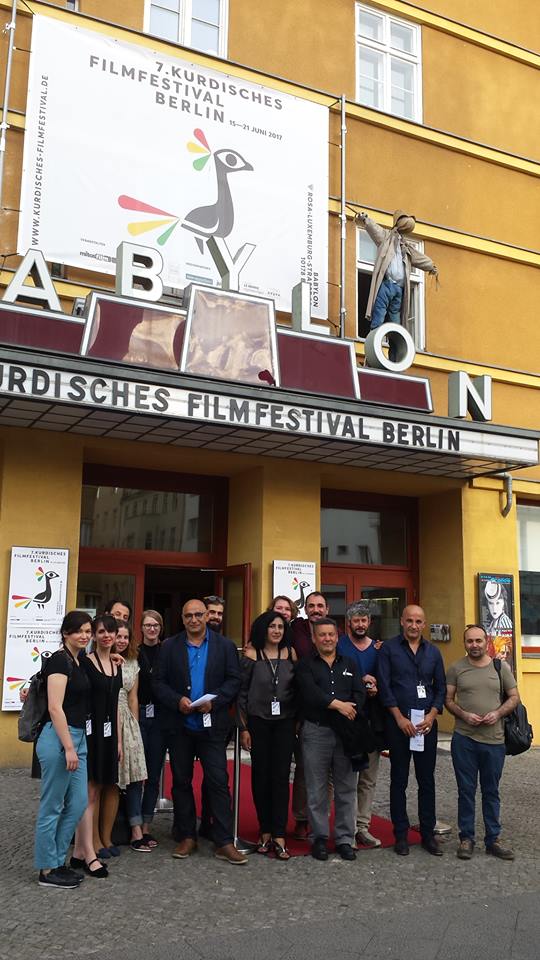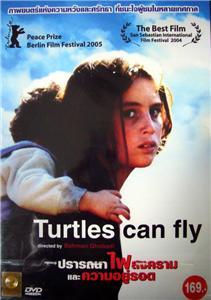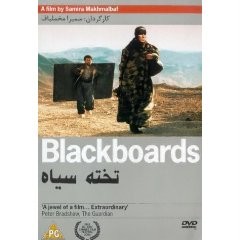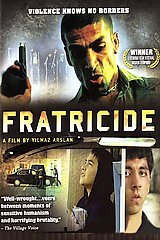 Movie description:
A brutal tale of violence in exile, FRATRICIDE follows young Kurd Azad from his poverty-stricken homeland to Germany at his brother Semo's behest. Already established as a pimp, Semo gives Azad his first taste of life abroad, while Azad develops a brotherly friendship with an 11-year-old boy who lives in his building. When the brothers encounter a pair of Turkish criminals, the resentments and feuds they thought they'd left behind are brought violently back to the surface.

Format:  DVD Edition:  
Leading Role:  Bulent Buyukasik Rating:  NR
Director:  Yilmaz Arslan Release Date:  Feb 13, 2007
Genre:  Drama UPC:  741952309796

____________________________________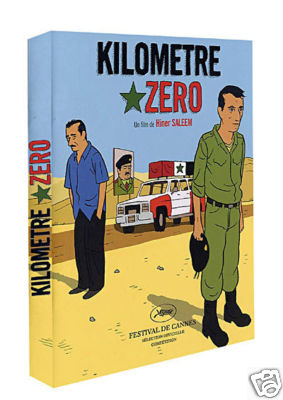 REVIEW
Plot

A road trip story set in Iraqi Kurdistan during the Iran-Iraq war in 1988. A young Kurdish man ("Ako") is forced to join Iraqi Army, while he is dreaming of escaping the country. He is sent to the frontline of war and is subject to abuse by the other Iraqi soldiers, due to his Kurdish background. When he is to escort the coffin of a fellow soldier to his family, an unexpected opportunity for escaping comes up. His driver turns out to be an Arab with strong feeling against the Kurds. As the two set out for the long journey across the Iraqi landscape, Ako does his best to trick the driver into heading toward Kurdistan.

Casting:

#Nazmi Kirik
#Eyam Ekrem
#Belcim Bilgin
#Ehmed Qeladizeni
____________________________________
Stefano SAVONA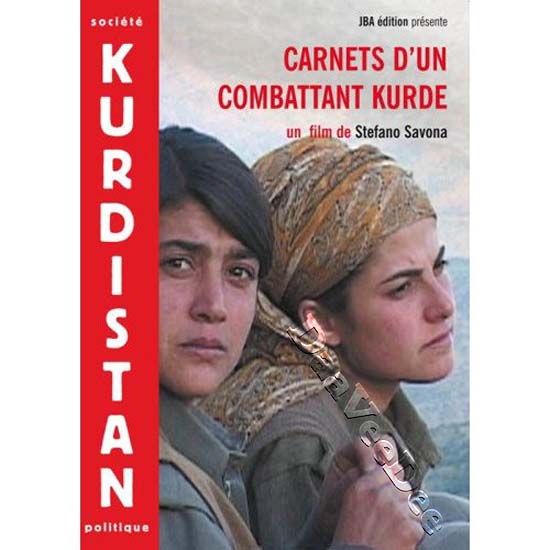 Primaverain Kurdistan
(Film)
____________________________________
Las Tortugas También Vuelan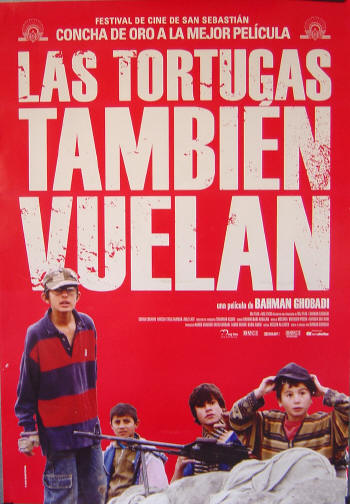 Poster del estreno en España

Plot summary:
Set in Ghobadi's native Kurdistan, close to the Turkey-Iran border. Soran is a 13-year-old boy who orders other children around as he installs an antenna for villagers keen to hear of Saddam's fall. Eventually, he falls for Agrin but is disturbed by her brother Henkov, who was left armless after he stepped on a landmine and who can now seemingly predict the future.

Also known as:
Turtles Can Fly (International: English title)

Genre: Drama / War

Country: Kurdistan / Iran / France / Iraq
SPANISH MOVIE POSTER

Directed by: Bahman Ghobadi
Casting:
Soran Ebrahim .... Satellite
Avaz Latif .... Agrin
Saddam Hossein Feysal .... Pashow
Hiresh Feysal Rahman .... Hengov
Abdol Rahman Karim .... Riga
Ajil Zibari .... Shirkooh


____________________________________
WELCOME - France Kurdish arthouse Film Movement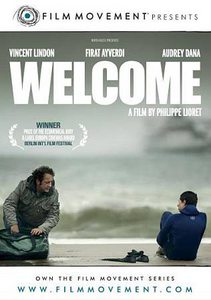 A young Kurdish refugee finds friendship from an unlikely source in WELCOME, writer-director Philippe Lioret's dramatic chronicle of intersecting lives. The tale unfurls in Calais, a seaside community in the north of France where one can glimpse the white cliffs of Dover, England with the naked eye. Vincent Lindon stars as Simon, a local swimming instructor privately reeling in turmoil because he dreads an imminent divorce from his wife (Audrey Dana). Soon, his path unexpectedly criss-crosses with that of Bilal (Firat Ayverdi), a 17-year-old Kurdish refugee with two aspirations: swim the English Channel, and join his girlfriend in England following a lengthy separation. Despite their differing ages, the two men discover that they have a fair amount in common, and soon forge a tight bond marked by similar goals.



Cast: Audrey Dana, Derya Ayverdi, Firat Ayverdi, Thierry Godard, Vincent Lindon

Format: DVD
Edition: Widescreen Leading Role: Vincent Lindon, Firat Ayverdi, Audrey Dana, Derya Ayverdi, Thierry Godard
Rating: NR Director: Philippe Lioret
Release Date: Aug 10, 2010 Genre: Foreign Language
UPC: 616892075110 Sub-Genre: French
Region: DVD: 1 (US, CA)
____________________________________
BRUDERMORD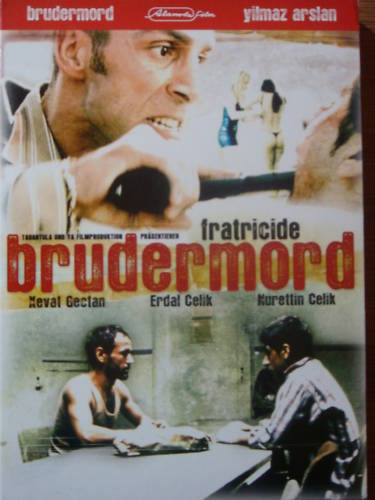 Azad, ein junger Kurde, kommt durch die Hilfe seines Zuhaelter-Bruders nach Deutschland. Schnell freundet er sich mit seinem Landsmann Ibo an. Zusammen wollen sie sich eine legale Existenz aufbauen, doch es dauert nicht lange, bis ihnen grosses Unrecht geschieht. Sie geraten in Konflikt mit einer aggressiven und gewalttaetigen tuerkishen Gang. Ein einziges unheilvolles Aufeinandertreffen reicht aus um eine alptraumhafte Spirale der Gewalt in Gang zu setzen. Waehrend die Brutalitaet um sie herum immer mehr eskaliert, bleibt den beiden nur noch ihre Maenner-Freundschaft als einzige Konstante in einer erbarmungslosen Welt. Bald sieht Azad Keinen anderen Ausweg mehr als die Waffe in die Hand zu nehmen und sich selbst um Gerechtigkeit zu kuemmern. Er begibt sich auf einen Rachefeldzug, aus dem es ken Entrinnen mehr gibt.


Künstler: Yilmaz Arslan
Format:  PAL
Sprache: Deutsch, Türkisch, Kurdisch (Dolby 2 Digital)

Untertitel: Deutsch
Region: Region 2
Bildseitenformat: 1.85:1(anamorph)
Extras: Delete scene, Pressekonferenz zum Film, Trailer, Alamode Film Trailershow.

Produktionsjahr: 2005
Spieldauer: 91 Minuten


____________________________________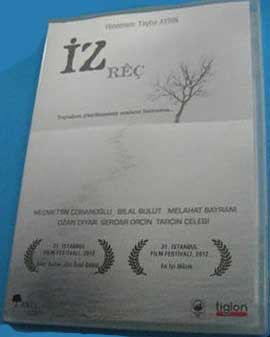 IZ REC TAYFUR AYDIN ENGLISH KURDISH FRENCH SUBT
SHOO BRE - A fılm by the Kurdish Director Djengo Esmer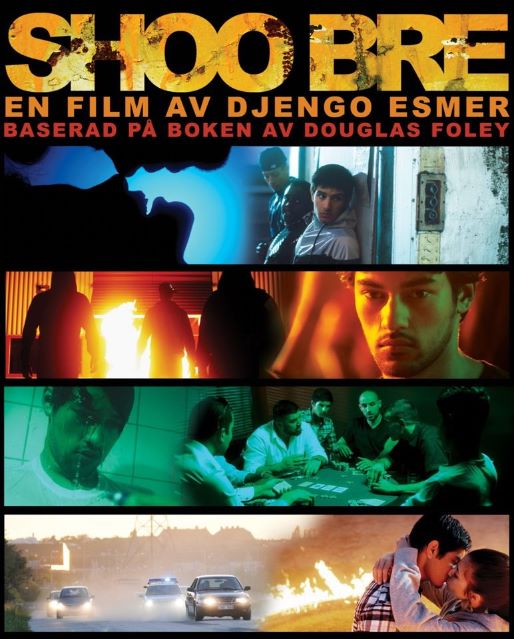 En Film av Djengo Esmer: Shoo bre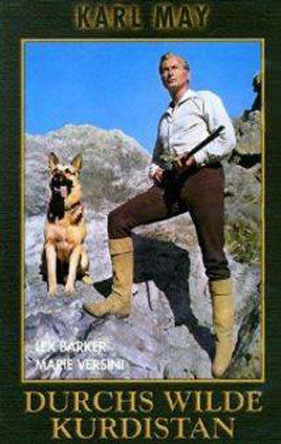 Durchs Wilde Kurdistan - Lex Baxter & Marie Versini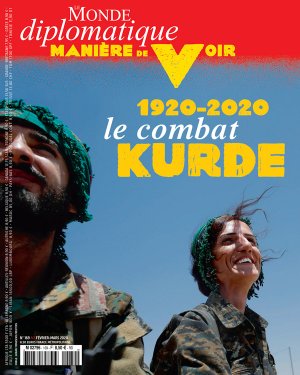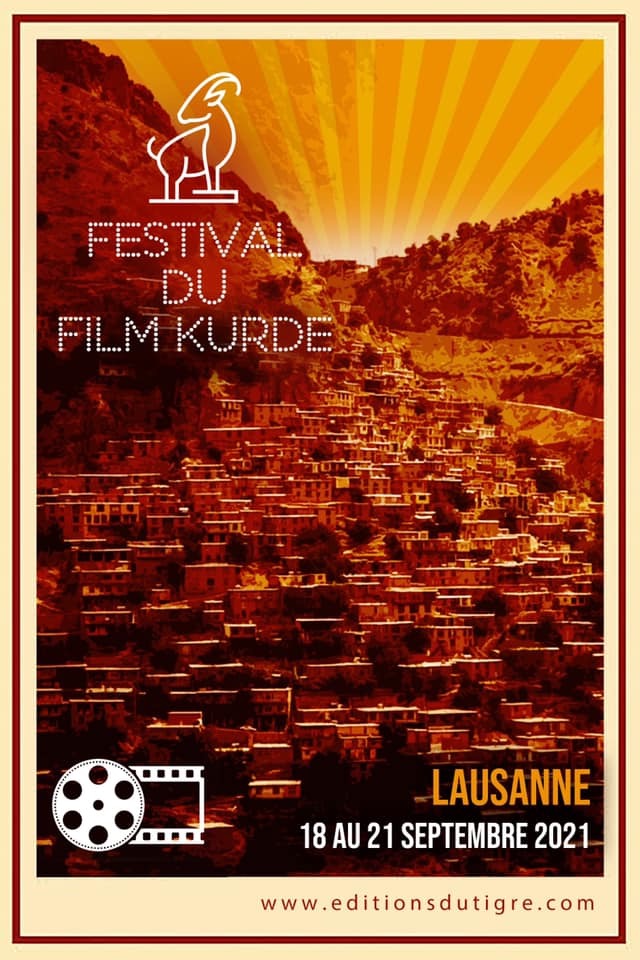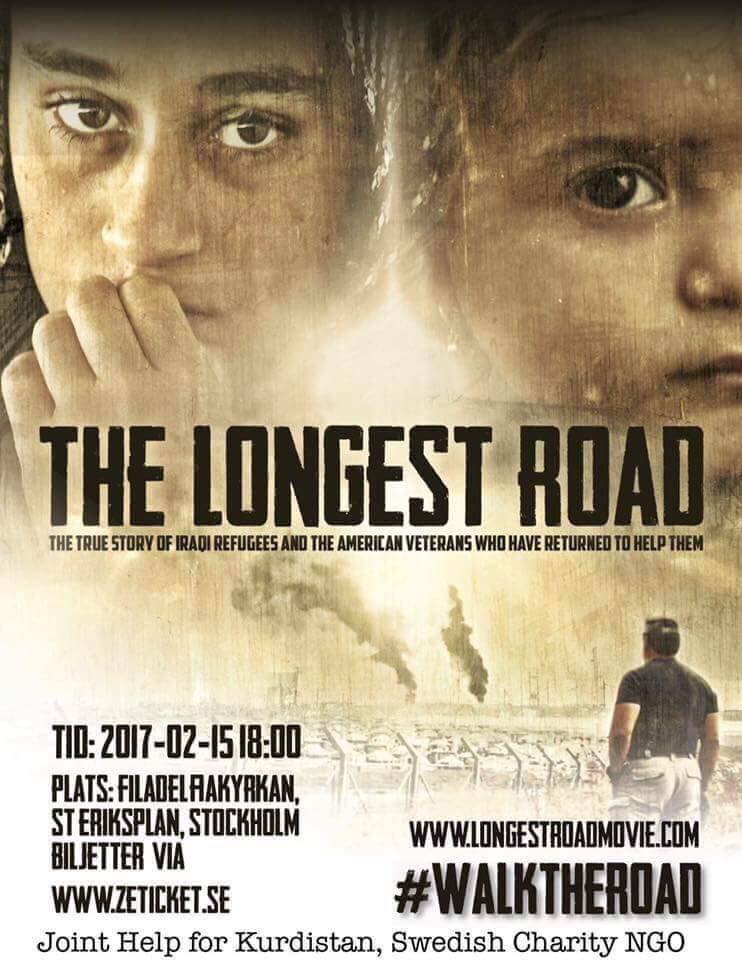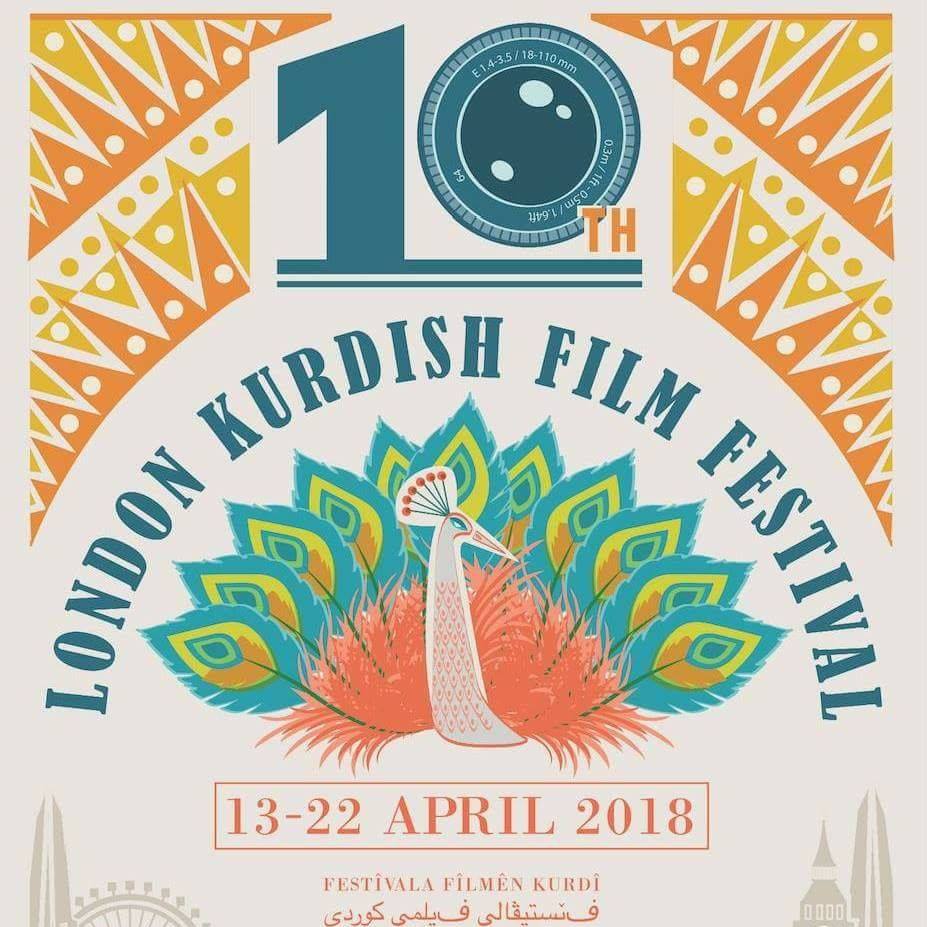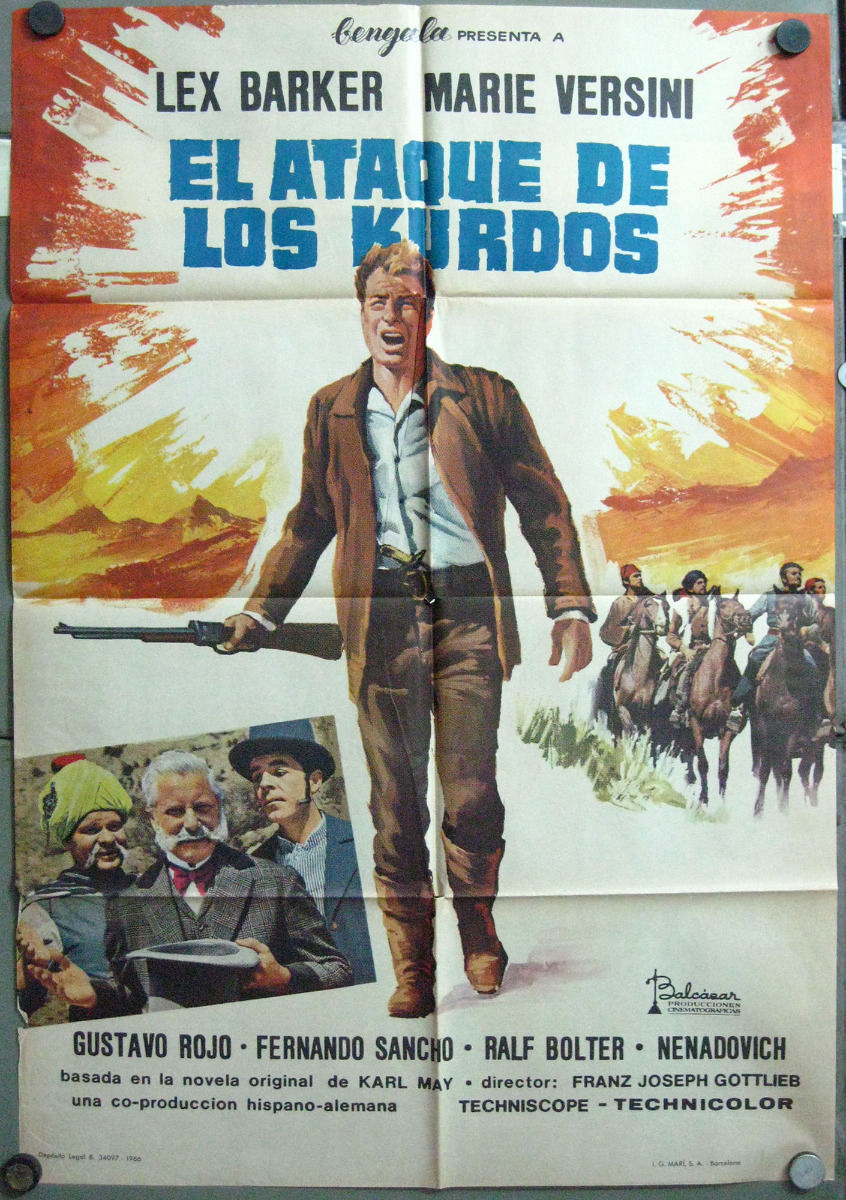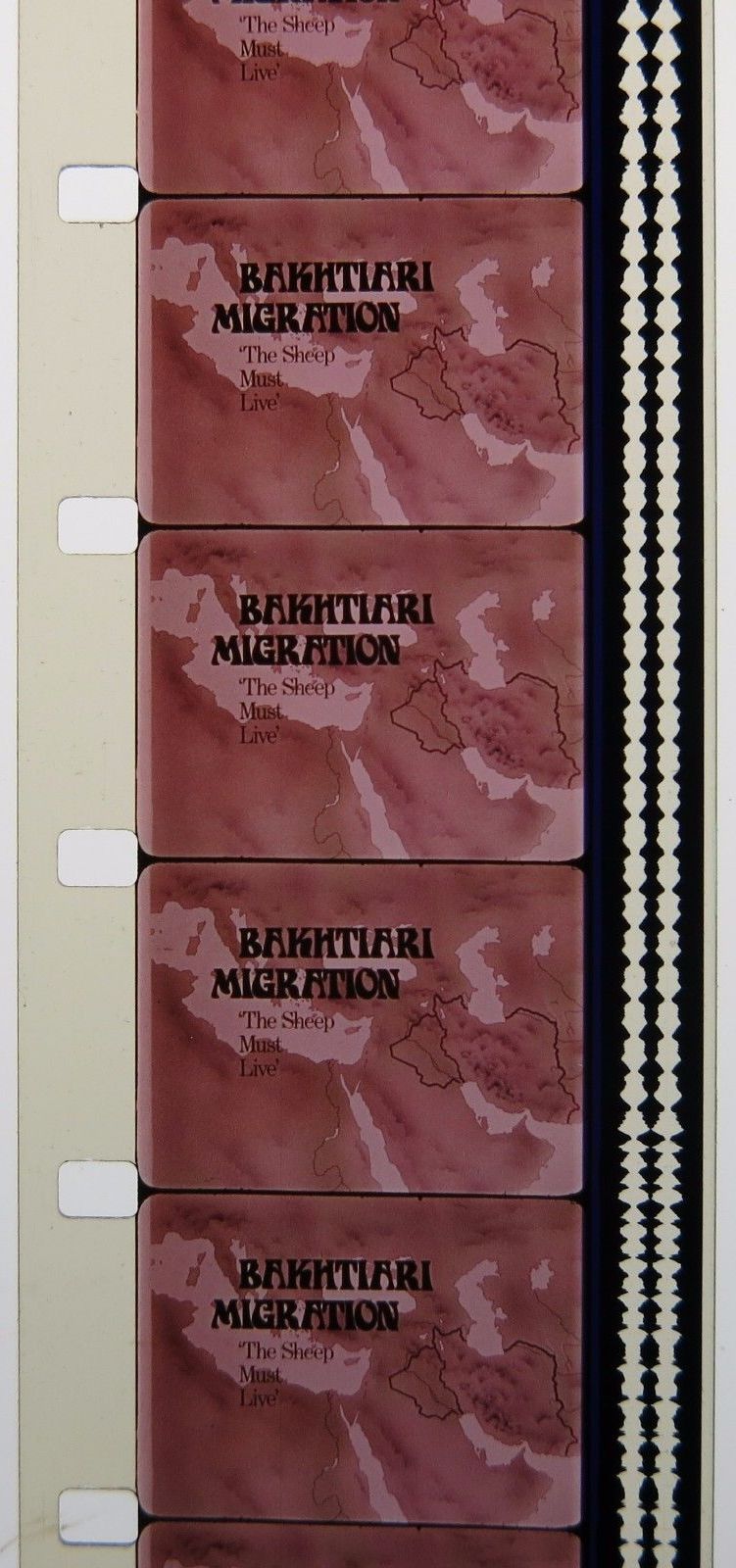 Sömürgeci işgalci İran'ın kürdlerin anavatanının en güney noktasnda: İran tarafından işgal edilmiş Luristan'ın kürdlerini sürmesiyle ilgili 1970 yıllarından 16mm'lik film:
____________________
16mm Documentary Film BAKHTIARI DEPORTATION -1970's. Runs about 50 minutes. All about Kurdish tribe that crosses mountain range twice each year to keep their sheep feeding etc. Nice music print and interesting documentary. Similar to the documentary from the 1920's called GRASS.
Click here to go to:
Kurdish VHS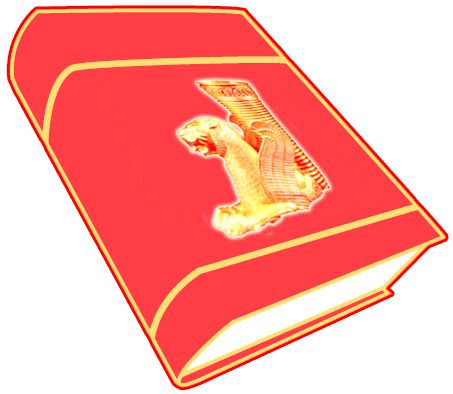 Foundation For Kurdish Library & Museum