A Journey To
DERSIM
1913
Home †|††DestpÍk††|††Ana Sayfa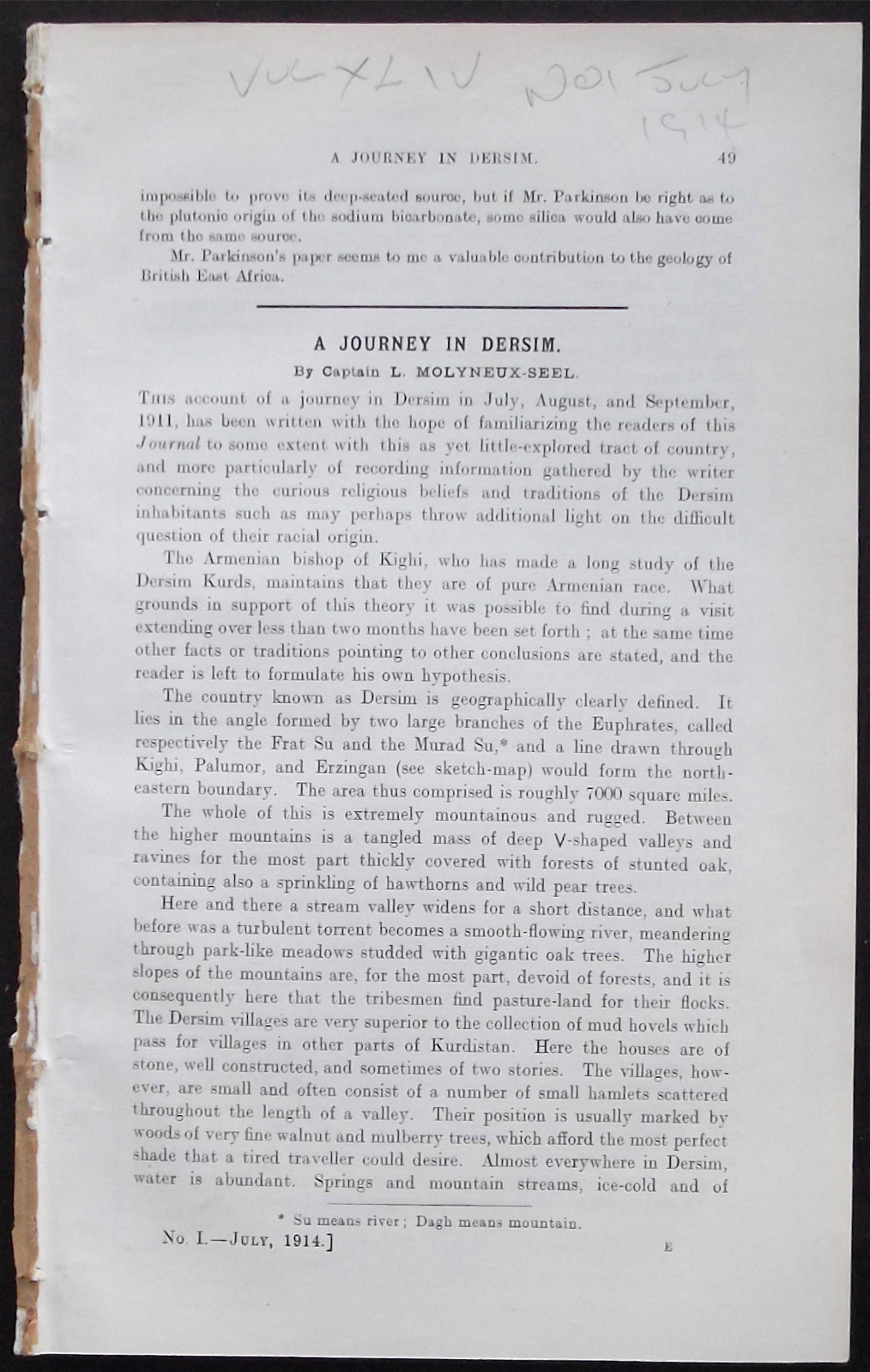 A
JOURNEY
TO
DERSIM
by
Captain L. Molyneux-Seel
The Geographical Journal
Volume LXIV, No. 1, January, 1914
An account of a journey the author made through Dersim Province in Northern Kurdistan (eastern Anatolia) in 1913. Dersim had a mixed population of Alevi Kurds, Armenians. Its adjacent to Erzincan Province to the north and west, Elazig to the south, and Bingöl to the east.
Much on the Armenians, Alevi (Kezelbashi) Kurds and their beliefs and inter-relationships.
Captain L. Molyneux-Seel was probably the last European to visit this region of the Ottoman Empire before the outbreak of World War One and the 1915 Armenian Massacres.
Contains the text in English of "The Tradition Of The Miraculous Origin Of The Munzur Su" the main river of Dersim.
The name Dersim was changed to Tunceli Province by the new military Turkey on January 4, 1936 under the "Law on Administration of the Tunceli Province."
About the Author: Captain L. Molyneux-Seel was a British Army Officer.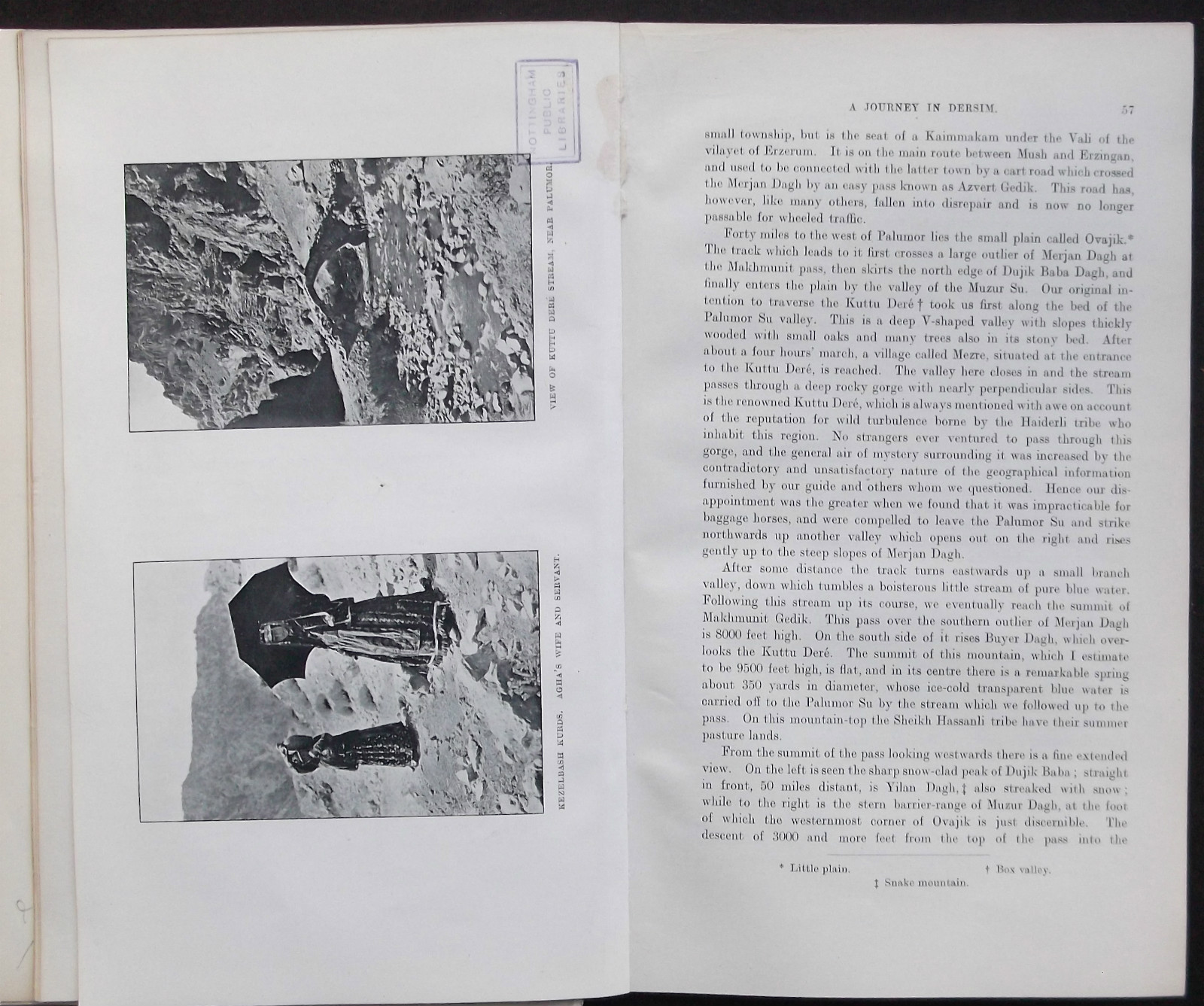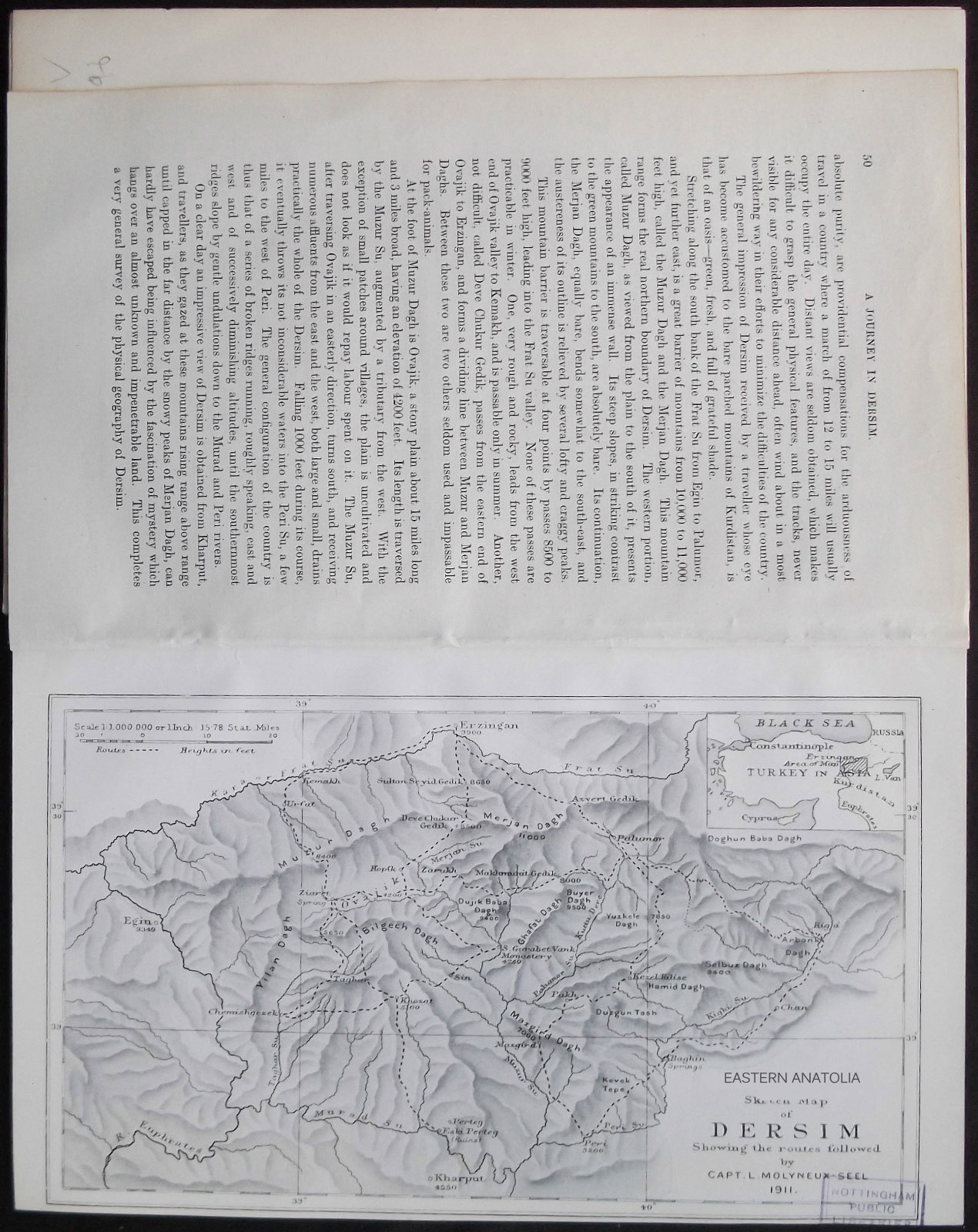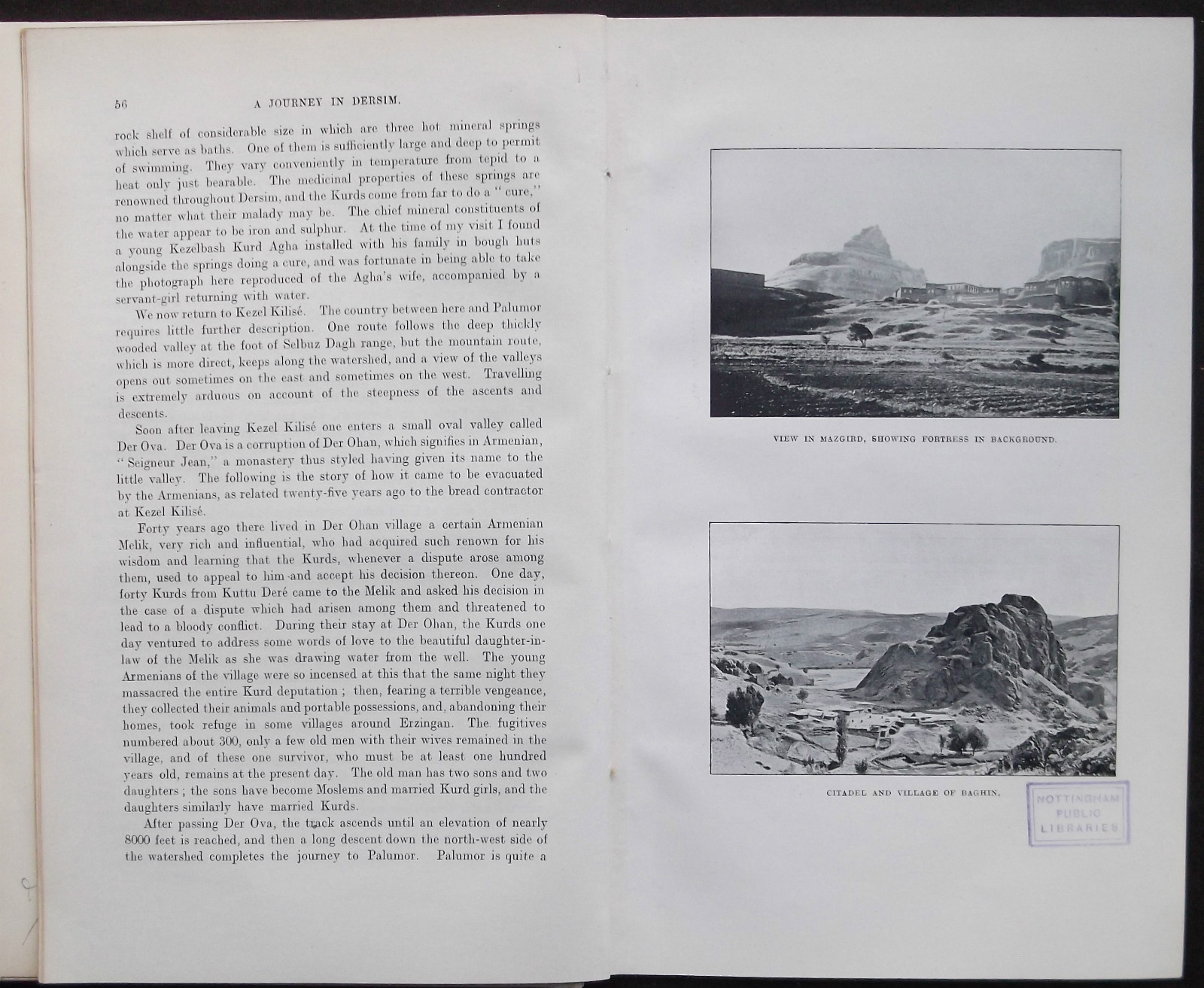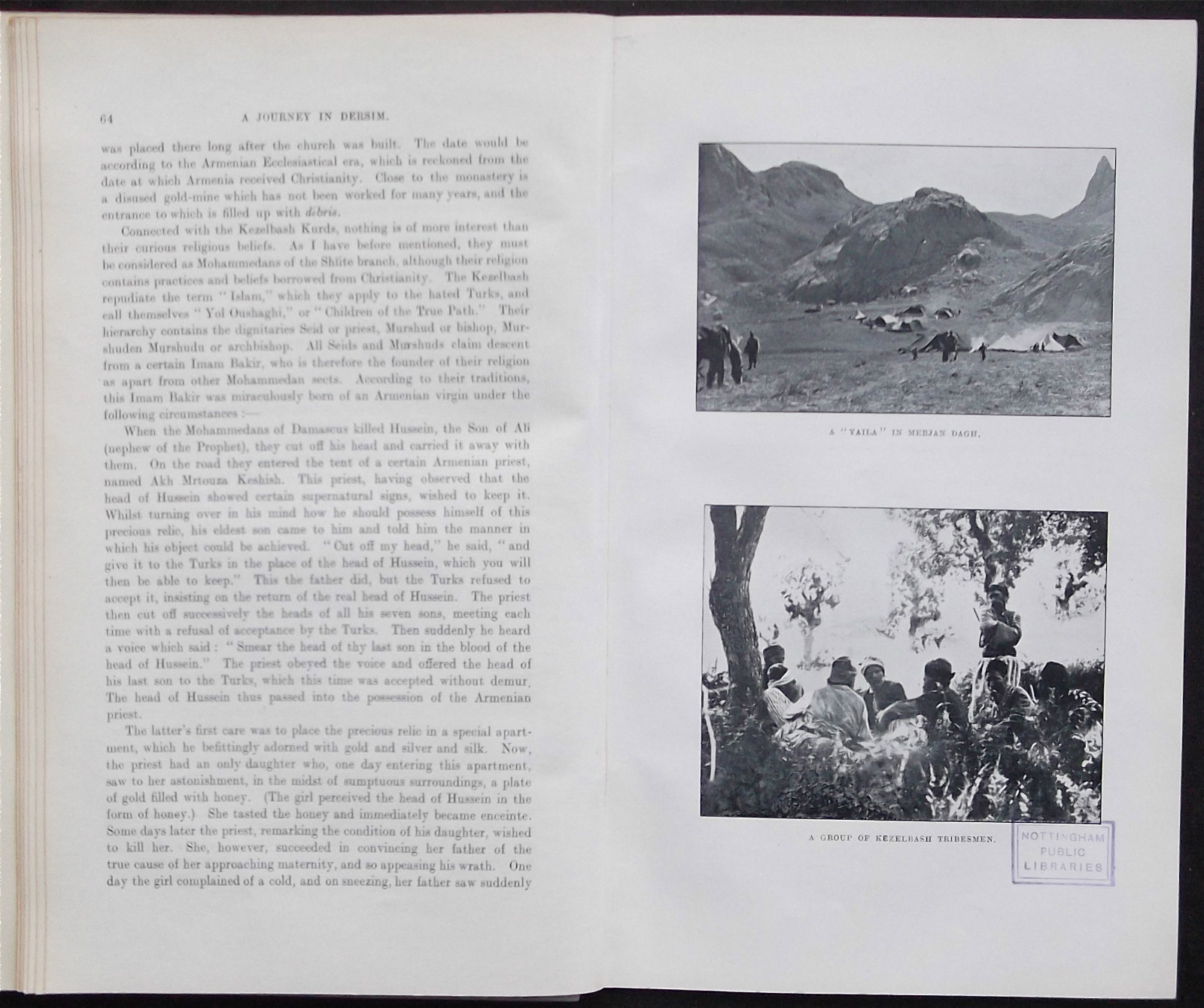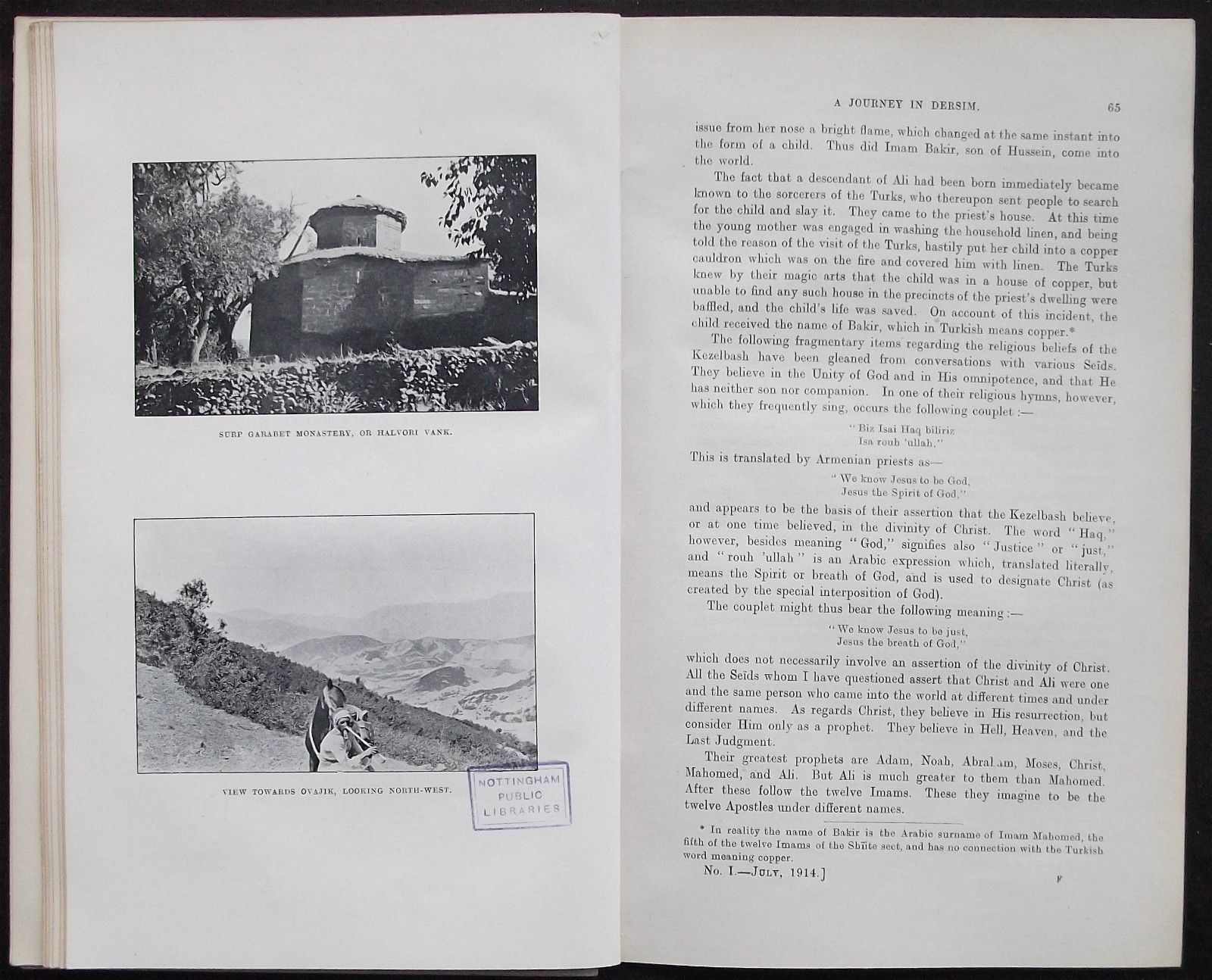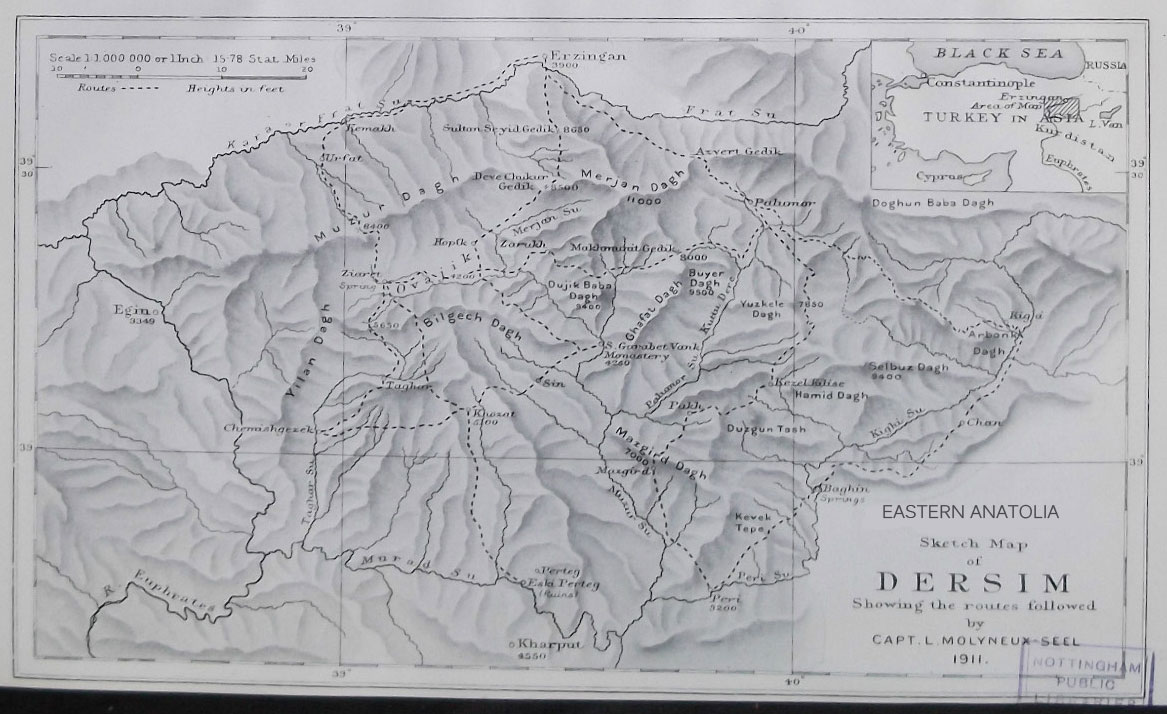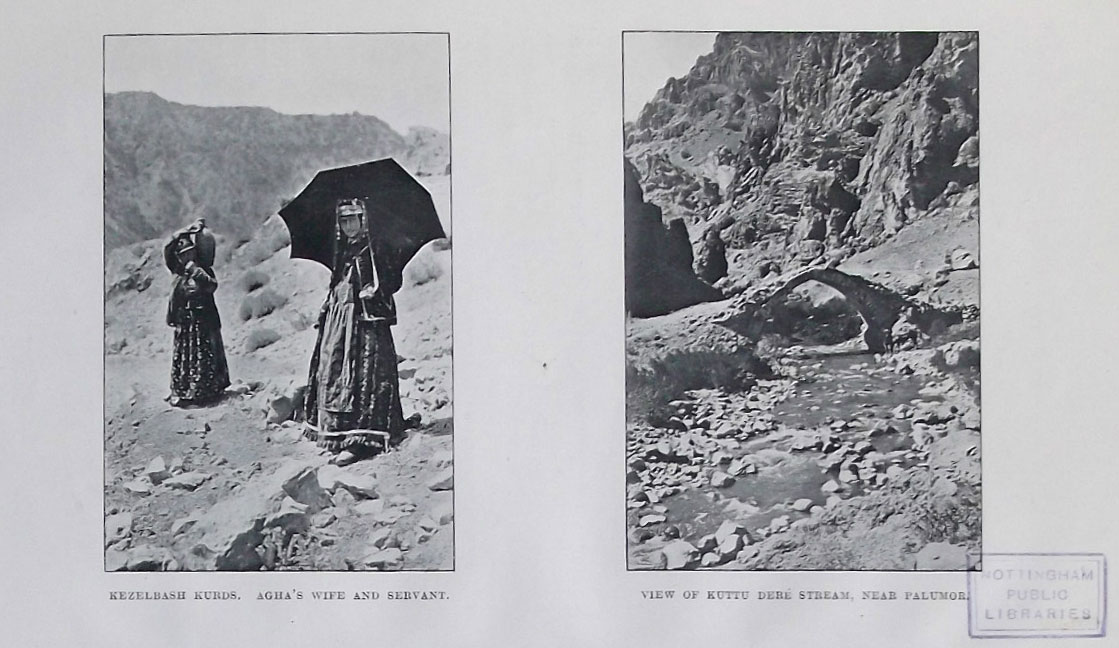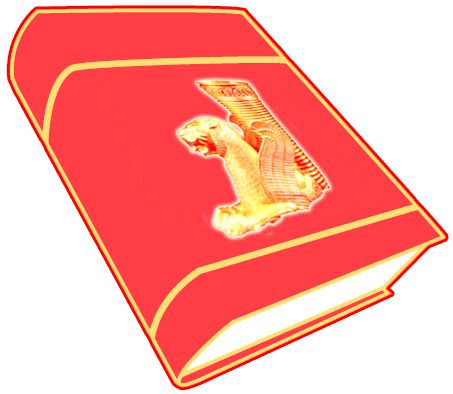 Foundation For Kurdish Library & Museum