WHERE NO WRIT RUNS

Life in the highlands of Kurdistan
1920
Home †|††DestpÍk††|††Ana Sayfa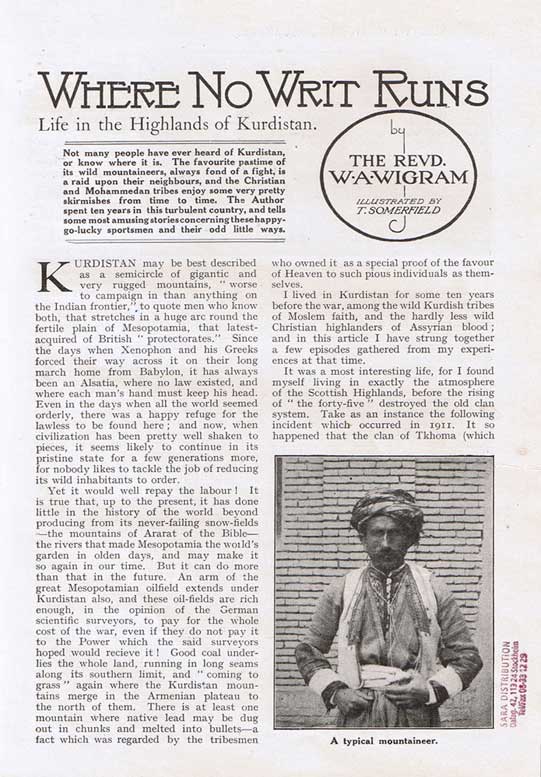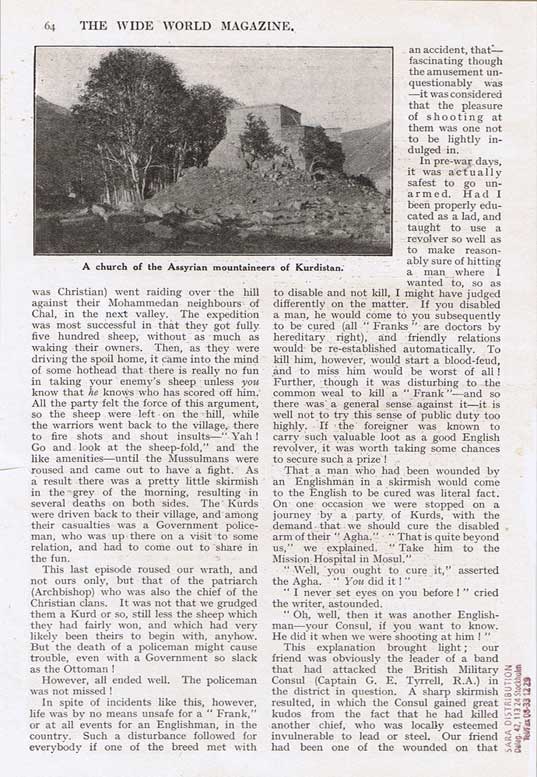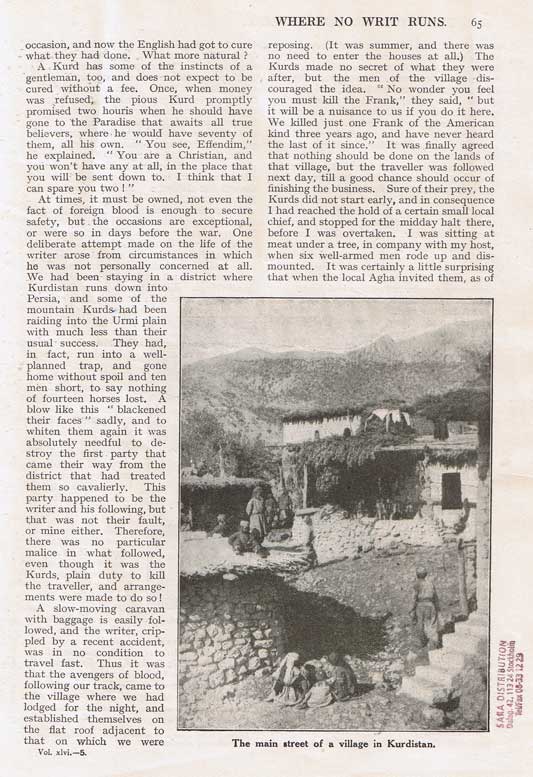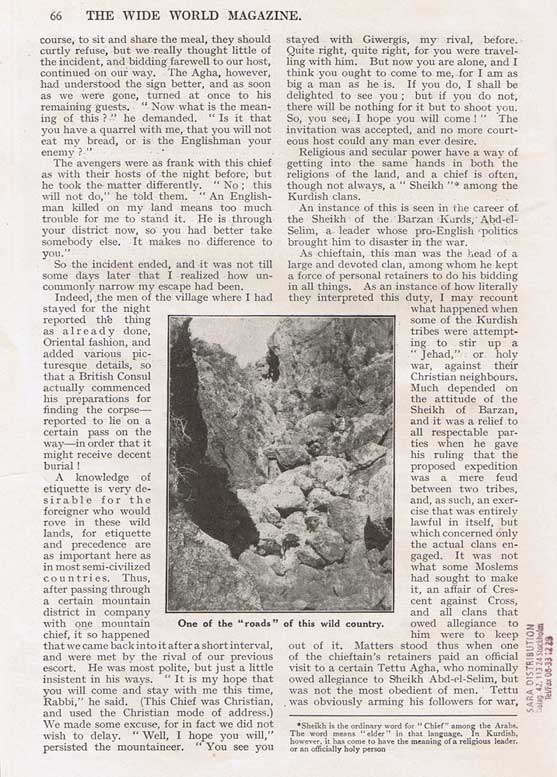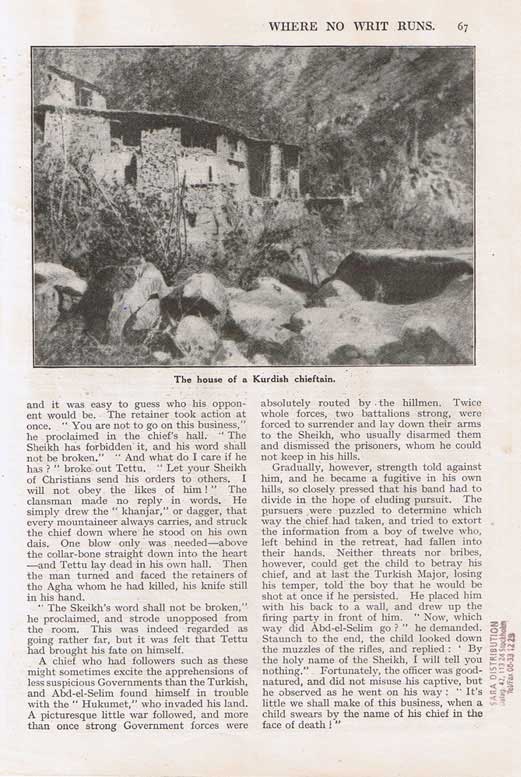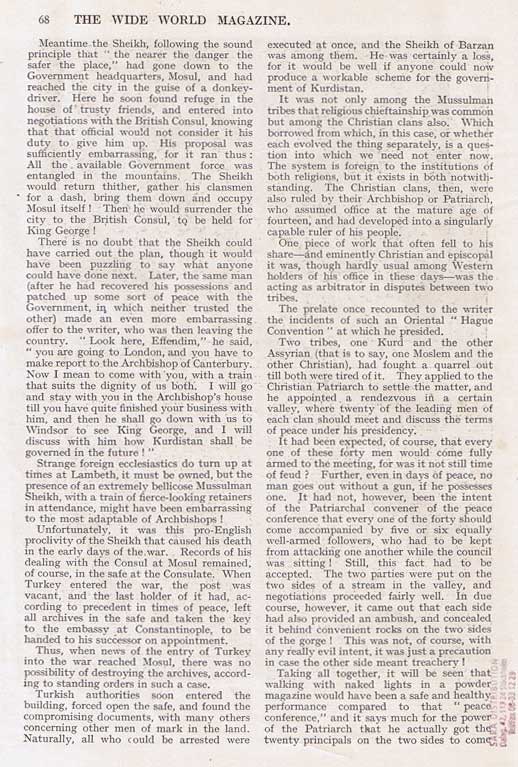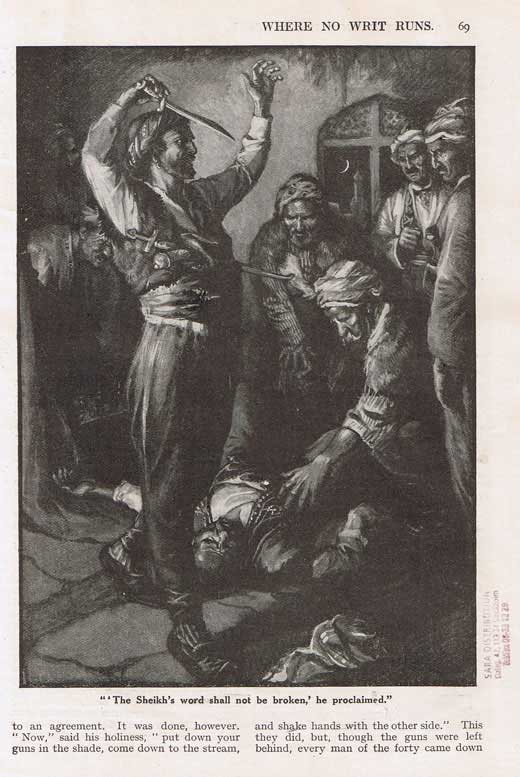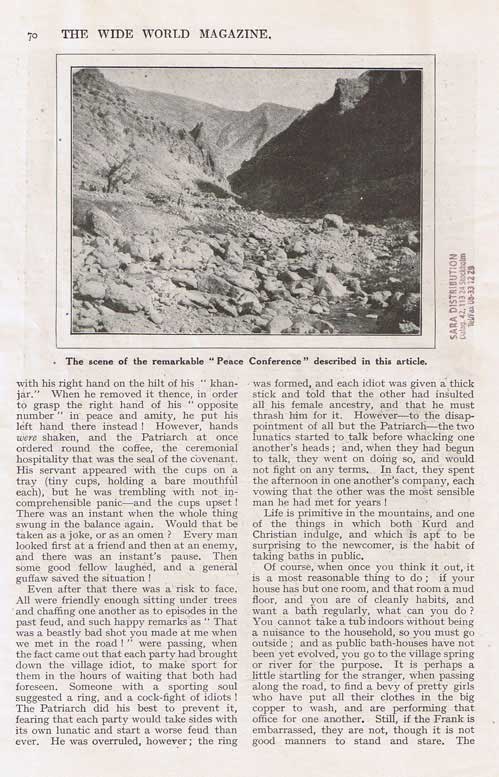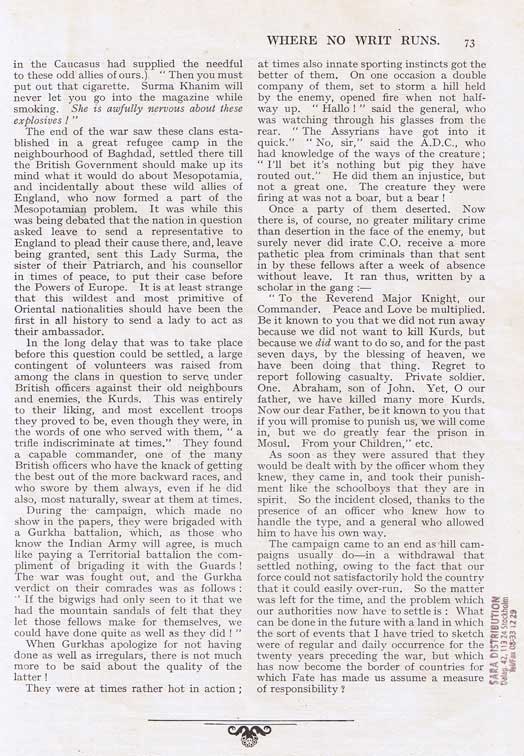 COMMENT TO THE ARTICLE: From The Ground of Civilization to A Place Where No Writ Runs!?

Very strange, isn't it? The historical country of Kurdistan which is the most ancient place where the human being learned for the first time in the history to write and read. But how it became possible that this ancient country of literary revolution which that is the ground of civilization turned into a place where no written activities exist anymore? Something must be wrong.

The author of this article must be visited the country in a time and a place which is a very isolated and turbulent time and place with an intensively internal war between clans of Kurdistan. As it is writen in the wellknown history book of the Kurdish 15th century author Sharaf Khan Bitlisi; after the Islamic conquest, started "the clans anarchy" in Kurdistan and continued in many decades.

Somebody, a Kurdish scholar should answer the author's text, although that is written now ninety years ago.


[to be continued]


- Baba Tahire Hemedeani, Jezeri, Eli Teramikhi, Feqiye Teyran, Ehmede Khani, Masture Kurdistani, etc



//GC





READ TEXTS ABOUT KURDISTAN - THE GROUND OF CIVILIZATION:

"KURDISTAN - THE GROUND OF CIVILIZATION" by Harry G Nickles, 1969"
THE CRADLE OF MANKIND - Life in Eastern Kurdistan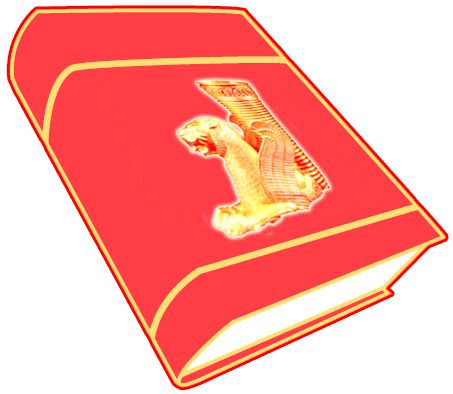 Foundation For Kurdish Library & Museum