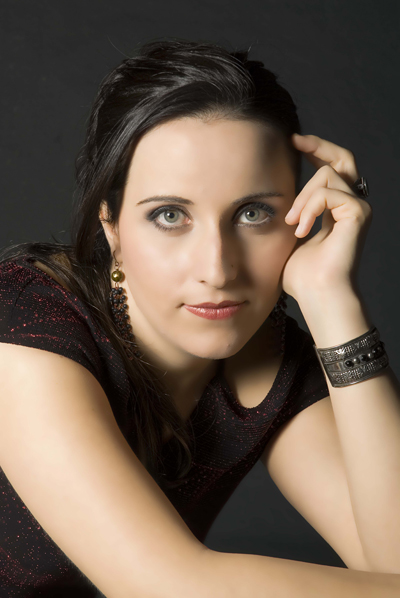 HEVPEYIVÎN BI HUNERMENDA KURD YEKBÛN'ê RE

Albuma te ya duwemîn "Kejê" nû derket. Albumeke zehf xwes bûye. Tu dikarî ji kerema xwe re behsa albuma xwe ya nû bikî?

Belê. Xebata albuma min a duwemîn derdora salek û nîv ajot. Dema ketim lêgerîna repertuarê, min guhdariya nêzîkî 700 stranan kir. Em wek ekîbekê xebitîn û me bi vî awayî vê berhema hunerî pêskêsî muzîkhezan kir. Di albumê de 12 stran hene; du stran bi Tirkî, deh heb jî bi Kurdî ne.

Di berga albumê de tistekî bala min kisand; navên xwediyên stranan nehatiye nivîsîn. Gelo xeletiyek çêbû an na?

Erê, mixabin xeletiyek çêbû. Ez rastî xezeba grafîker hatim. Pistî ku grafîker rewsa bergê ya dawîn xelas dike, êdî bergê disînin çapsaziyê, ji ber ku bernameya li ser dihate xebitîn li çapsaziyê tunebû berg bi bernameyeke cuda hatiye sandin û bernameya me hatiye ji bîrvekirin. Em ê wê xeletiyê êdî di çapa duwemîn de sererast bikin.

Te kîngê bi awayê profesyonelî dest bi muzîkê kir?

Heger profesyonelî bi mektebê bê qiyaskirin, ez dikarim bibêjim ku pistî 2002'an min bi awayekî hismendî hinek tist çêkir; lewre êdî ez mezûna zanîngehê bûm û min dizanîbû ku ez çi dixwazim. Lê belê gav avêtina min a warê muzîkê sala 1989'an e.

Tu muzîka xwe bi kîjan terzê dinavînî?

Ez her dem dibêjim; muzîka xwe ya ku îcra dikim bi bêjeyan naxemilînim û wek sentezekê nîsanî mirovan nadim an naxim nav qalibên guhertî û serê mirovan tevlihev nakim û bi pist re nabêjim tistê ku kes nake ez dikim. Ez di vê mijarê de her bi îdia peyivîm; albumên ku niha tên çêkirin ji sedî nod pop in, yanî muzîkên populer in, lê hunermendên me naxwazin vê yekê qebûl bikin. Ez muzîka pop îcra dikim, lewre ez xwe di nav felsefeya jîn û baweriyên diyarkirî yên terzên muzîkan ên ku nav lê hatine danîn de nabînim. Ez guhdariya bi her cureyî muzîkên ku kêfa min jê re tên dikim û di xebatên xwe de jî bi her cureyî terzan -ên ku kêfa min jê re tên- tetbîq dikim, lê belê wan naxim nav sînor û qalibekî.

Tu kîjan enstrumanan dikarî bi kar bînî?

Baxleme, gîtar, piyano û perkusyon.

Hunermendên ku tu di bin tesîra wan de ma hene?

Bêsik ez jî wek herkesî di bin tesîra Sivan Perwer de mam. Bavê min zehf guhdariya dengê Aram Tîgran ê nerm û stranên wî dikir, bi saya bavê xwe min jî ji Aram hez kir. Û ez di bin tesîra dengbêjên Botanê de jî gelek mam. Ew hunermendên ku min li jorê behsa wan kirin hîna di piçûkatiya min de tesîrê li min kiribûn, ku hîna jî tesîra wan dewam dike.

Cihekî ku tu bi dewamî lê derdikevî ser dikê heye?

Erê, ez niha li Taksîmê rojên în û yekseman li "Taksîm The Kanat Chi"yê derdikevim ser dikê programa muzîkê çêdikim. Ez bi xwe hevparê "Taksîm The Kanat Chi"yê me. Ez li cihê (cafe) xwe bi kêfxwesî programa xwe çêdikim.

Tu guhdariya kîjan muzîkan dikî?

Ez guhdariya hemû terzan dikim lê belê ya ku herî zêde kêfa min jê re tê jazza etnîk e.

Têkiliya te bi Kurdên Basûrî re çawa ye?

Têkiliya min bi wan re zehf bas e. Beriya çend mehan min û Armanc li çar bajarên Basûr konser da, Kurdên wî alî em bi awayekî ecayib ecibandin. Min ji wan hez kir, wan jî ji min gelek hez kirin…

Xeyala te ya herî mezin çi ye?

Xeyalên min gelek in. Min dixwest bi Sting an Celine Dion re li ser dikê stran bigota an min muzîkên fîlmekî verast bikira û min xelata Oscarê werbigirta an min dixwest li pêsberî 500 hezar kesî bistra. Lê wekî ku tu jî dibêjî ev xeyal in. Belê, ev xeyalên min dê pêkbên? Mimkûn e lê gelek gelek zor e… Min van xeyalên xwe ji ber Kurdbûna xwe dixwest pêkbianya, lewre ez bas dizanim di qebûlkirina nasnameyê de ku huner çi qas girîng e.

Ji bo vê hevpeyivînê gelek sipas dikim.

Ez jî sipas dikim û ji bo We serkevtinê dixwazim.