SLEMAN ALEXANDER KNUTAS

1911 Rewan/Qefqaz - 1981 Gotland/Swêd
Home †|††DestpÍk††|††Ana Sayfa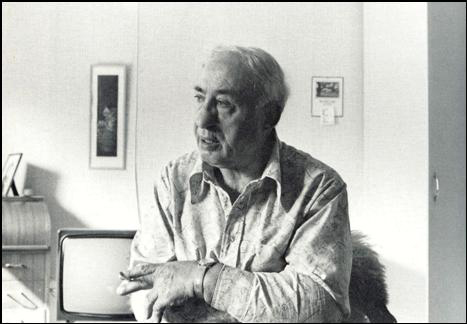 Ev sûretê Silêman di sala 1981an de hatiye kisandin,
sala ku wefat kiriye û ev hevpeyvîn pêra hatiye kirin
Gelo kesekî ku malbata Silêman nas bike heye?
Rohat Alakom: Dema min pêwendîyên kurd û swêdiyan lêdikola, ez rastî Silêman hatim.
Navê wî di çavkaniyên swêdî de wek Alexander Knutas derbas dibe: Silêman (Alexander Knutas)
Ev sûret di sala 1929an de, dema Silêman koçberî Swêdê kiriye hatiye kisandin
Rohat Alakom
ralakom @ yahoo.com
Dema min berî çend salan pêwendîyên kurd û swêdiyan lêdikola, ez rastî serpêhatiya Silêman hatim. Navê wî di çavkaniyên swêdî de wek Alexander Knutas derbas dibe. Çawa emê li jêr jî bibînin serpêhatiya wî gelek dûr û dirêj û ewqas jî rengîn û balkês e. Angorî îfadeya Silêman ku li jêr e, ew di sala 1918-an de bi derketina ser, di salên rev û bezê de bi malbata ji gundê xwe reviyane û careke din venegeriyane cî-meskenê xwe. Silêman di vê revê de dê û bavê xwe û birayekî xwe winda dike. Silêman û birayê wî Sala êdî sêwî dimînin. Pasê hêdî hêdî tên bajarê Tiflîsê, li wir parsektiyê dikin. Almanek li Silêman xweyî derdikeve û wî dibe gundekî alman bi navê Klosterdorf ku Ukraniyayê, li Rusyayê hebû. Angorî îfadeya Silêman birayê wî Sala bi serê tenê li Tiflîsê dimîne, çi hatiye serî wî ew jî nizane. Pasê çawa dibe Silêman diçe gundekî swêdiyan li Rûsyayê bi navê Gammalsvenskby, li wir di sala 1922an de malbateke swêdî vî zarokê kurd ji xwe re dike ewled. Dema ev malbata swêdî di sala 1929an de vedigere Swêdê, Silêman jî bi bi xwe re tînin. Silêman heta sala 1981an li Swêdê dimîne û li wir wefat dike. Angorî îfadeya Silêman ew di sala 1911an de ji dayîk bûye. Dema hatiye Swêdê, polêsê rûs di pasaport û vîzeya wî de wek cihê rojbûyînê tenê bi rûsî "Kurdîstan" (?????????) nivîsîne.
Berî ku Silêman wefat bike du rojnamevanên swêdî bi wî re hevpeyvînekê çêdikin û sûretên wî diwesînin. Li jêr em hemû gotinên Silêman belav dikin. Em dibêjin hevpeyvîn, li jêr hûnê jî bibînin Silêman tenê bersîvek daye, lê belê bersîveke dirêj, tam, rêkûpêk û bi keder, bi ês û bi jan. Wî di carekê de hemû serpêhatiya xwe gotiye û hundurê xwe vala kiriye. Wî di destpêka vê hevpeyvînê de ji rojnemevanan re gotiye: "Eger ez hemû tistî di derbarê jîyana xwe de bêjim wê bibe romaneke mezin".[1] Silêman li Swêdê di selexaneyekê (qesabxane) de kar kiriye û pasê teqawit bûye, salên xwe yên dawîn di xanîyekî bi yek ode de derbas kiriye û tu wextê jî nezewiciye.
Dema ku mirov salên reva (1918) malbata Silêman û hatina wî ya bajarê Tiflîsê bi reva kurdên êzîdî li derdorê Qersê dide ber hev, mirov bi bawerîyeke mezin texmîn dike ku malbata Silêman yan jî Silêman bi xwe yek ji wan kurdên êzîdî ye ku di sala 1918an de ji Qersê derketine hatine Rûsyayê. Di van salan de dema ku leskerên osmanî dikevine bajarê Qersê, tenê kurdên êzîdî ji ber zilm û zordestiyê ji cîhê xwe leqiyane û ketine rîyan. Çawa tê zanîn di van salan de li devera Qersê li derdorê Dîgorê çend gundên kurdên êzîdî hebûn. Serpêhatiya Silêman û serpêhatiya kurdên êzîdî ji gelek aliyan ve disîbîne hev, formatên van serpêhatiyan yekreng in. Di navbera herdu serpêhatiyan de gelek xalên dem, cîh û tehrê koçkirinê yên hevbes hene.
Dema Silêman di sala 1918an de hatiye Tiflîsê zarokekî piçûk 7-8 salî bûye. Navê gundê xwe, navên birayên xwe jî tam nizane, îhtîmaleke gelek mezin e ev nav ji bîr kiriye yan jî bi tehrekî din bi bîr tîne. Di sala ku ev hevpeyvîn wek pirtûk hatiye wesandin ango di sala 1981an de, di eynî salê de jî Silêman li Swêdê wefat kiriye, li pey xwe ji me re jîyaneke ser qaxiz, ev hevpeyvîna li jêr hîstiye. Belê, niha em ê mêze bikin ka hûnê ji van gotinên Silêman çi fam bikin!
Gelo Silêman ji kurdên êzîdî û ji devera Qersê ye? Em vê gavê sedî sed tistekî nikarin bêjin, pistî ku xwendevanan serpêhatiya wî li jêr bi devê wî, xwend, em ê mêze bikin ka ew çi difikirin? Her çiqas gelek sal derbas bûne jî bersîva vê pirsê dikare zelal bibe û em Silêman ji nêzîk ve nas bikin. Eger em baweriya xwe bi gotinên Silêman yên li jêr bînin û heta cîhekî divê em bînin jî, wê çaxê kesên ku navê wî û navê birayê wî Sala, serpêhatiya dê û bavê wî bihîstibin îro di nav kal û pîrên li Tiflîsê û Erîvanê dijîn mimkûn e hebin! Niha bi saya înternetê mirov dikare gelek zû, bi lez bi mirovên çar niklên cîhanê re têkiliyan dayne. Pistî vê nivîsê ji xwendevanên Rûsyayê, ji kurdên Rûsyayê tika û daxwaz dikim eger kesek li rastî agahî û zaniyarîyekê hat bila bi kerema xwe bi min re têkiliyan dayne. Ezê gelek dilsa, kêfxwes bibim. Adrêsa min: ralakom @ yahoo.com
"Ez di sala 1911an de
li Kurdistanê... hatime dinê"
"Ez di sala 1911an de li Kurdistanê li cîhekî gundê bi navê Tonstra hatime dinê. Li cîhekî dibêjim ji ber ku ez nizanim ew li kiderê ye. Belkî qet niha tune be jî. Ji bo ku gundê cîhbûyîna xwe fêr bibim min him li bal berpirsiyaran û him ji rêxistinên taybetî alîkarî xwest. Lê belê tu kes bi serneket. Ev yeka ji bo birayê min jî derbas dibe. Heta niha gelo ew dijî û eger dijî li kîderê ye? Ez nizanim.
Em li welêt li gundê Tonstrayê sê bira bûn. Hemû kur bûn. Navê birayê min ê mezin Sala bû û navê min bi xwe Silêman. Birayê piçûk navê wî Torsten bû. Ez nizanim çima dê û bavê min ev nav li wî kiribûn.
Di sala 1918an de hemû kurdên Tonstrayê bi darê zorê hatin nefîkirin. Her çiqas ez nizanim ew kî bûn em ji gund derxistin, ez bûyerê gelekî bas bi bîr tînim. Lê belê heta niha jî ew yeka li ber çavên min e. Sîyar li pey me, bi tirsa mirinê em ji gund reviyan. Ji bo ku canê xwe xelas bikin em ji gund bi lez direviyan. Dîya min, Torsten bi nava xwe girêdabû û bavê min jî alîkariya min û Sala dikir. Dîya min ji çi sebebî bû li pas mabû. Torsten tenê çend sal mezin bû. Lê belê dîya min bi eskere êdî nikaribû wî hilde. Hema bi niskêva dîya min ew girt avît. Me berdewam dikir, direviyan, çiqas em çûn nayê bîra min. Me Torsten careke din nedît.
Dîya min bi nêskêve kete erdê. Dema em hemû hatin bal wê, ew ji zû ve çûbû rehmetê. Em gihîstin cihekî wek golekê. Ber bi êvarê dema bû tarî, bavo li qiraxa golê çelek vekir. Li wir me diya min wek çawa bû wisa vesart.
Me sefera xwe berdewam kir. Li dorberê me ser giran dibû. Li vir jêrê dijmin hemberî hev sekinîbûn. Dema em hatin nav sînorên Azerbeycanê perçekî bêdengî çêbû. Bavo sivan bû û li çiftligekê ji xwe re cîhek dît. Me ji xwe re kiribû edet ez û Sala li derva bi bavê xwe re digeriyan.
Rojekê bavo xwe bas hîs nedikir û li malê ma. Hemû rojê ez û Sala li derva bi pêz re bûn. Dema em êvarê vegeriyane çiftligê, ahaliyê gund gote me ku ez û Sala niha bi temamî tenê mane! Niha bav jî miriye. Me çarseveke spî lê aland û li gelek nêzîkî me, di çeleke mezin de vesart.
Niha em li dinyayê bi tek-tenê ne. Ez û Sala. Her çiqas Sala çend sal mezintir be jî, ji me hemûyan sermoketir bû. Lê belê ez nizanim. Belkî jî tenê sermayetî nîn bû. Ez bawer dikim ku mirina dê û bavan ew di nav rewseke zorê de hîstibû. Ew wiha wek apatîkan bêhêz ketibû. Ez bi xwe tu wext neditirsîyam. Niha ji her demê zêdetir divê em xwe bidin hev eger em sansekî jîyînê bi dest bixin.
Me parsekî dikir û em derketibûne sefereke bêdawî. Me berê xwe da jorê, çûne Qafkasyayê. Dema bavê me mir, edî ji me re zêde destûra mayînê li wê çiftligê nema û hêdî-hêdî em hatine Tiflîsê li Gurcistanê. Bajar li ser berpalekê bû ku li aliyê Behra Res dima û li kêleka qiraxê behrê riya hesin dirêj dibû. Lê belê em neçûne hundirê bajêr. Bajar ewqas mezin bû, em li derdorê bajêr man. Her çiqas ez 6-7 salî bûm jî, min him xwe û him jî Sala mêze dikir. Ji bo em tistekî bixwin, min nedihist Sala here derva parsektiyê bike. Tê bîra min çawa em sevan di bin selekî (zinar) mezin de diman ku him li dijî baranê û him jî li hemberî sermê em diparastin. Lê wir kesî nikaribû em bidîtana jî. Wek tê zanîn di rewsa me de gelek kes hebûn. Li kêleka rê û dirban tijî parsekçî bûn. Carina jî tistên hev didiziyan. Dema ez li hundirê bajêr bûm, Sala di bin zinêr de bû. Hemû rojan ew li wir vesartî dima.
Li hundirê Tiflîsê mirov dikaribû rastî gelek lesker û zabitan bihata. Cephe li basûra bajêr hatibû vekirin û bi vê rêyê timê yekineyên leskerî dihatin-diçûn. Kesên birîndar ji cephê dianîne Tiflîsê û tren li pey trenan çek-silah û hewcedarî bar dikirin bajêr. Di vê tevliheviyê de dema leskeran didît ku zarokek bi dirêjahiya kuçan li pey parî nan ketibû, gunê wan lê dihat. Ji bo ku zêdetir xwarinê peyda bikim ez di nav demeke kurt de hîn bûm ku ezê herim kîderê.
Cîhekî wiha asxaneyek bû ku almanekî îdare dikir. Wî bi taybetî ji min hez dikir. Min timê gelek xwarin ji wî digirt û him jî dibire malê ji bo Sala. Min almanî nizanibû, tenê kurdî zanibû. Lê belê çawa dibe bila bibe em serketîbûn û me bi rêyekê hev fam dikir. Di destpêkê de min gelekî ji wî hez dikir.
Ji min re eskere xuya kir ku ew ji dereke Ukraniyê tê û di nav demeke kurt de wê terhîs be, here welatê xwe. Wî bi vekirî got min wekî li min xweyî derkeve. Lê belê tenê ez. Di eynî wextî de yekî din wê li Sala xweyî derketa. Tu wext ez fêr nebûm ku ew kî bû. Ne hate aqilê min ku ez bipirsim jî.
Ne ez û ne jî Sala sedemek tune bû ku em li dijî vî biryarî derkevin. Em wê demê ne fikirîn ku emê ji hev dûr bikevin û herine cîhine gelek ji hev cuda. Jîyan ji bo van herdu zarokên nekemilî bi zehmet bû. Eger me ev sansê ku hatibû li ber deriyê me sunda vegeranda, me nikaribû ji nav vê rewsa bi tirs canê xwe bi emîn xelas bikira.
Ez roja çûyînê tu wext ji bîra xwe dernaxim. Ez li hundirê Tiflîsê, li asxana leskerî bûm. Ji nêskêva ambulansek hat. Sofor ji hundir derket û ji min pirsî ku ew li kîderê dikare birayê min bibîne. Cîhê ku me ji xwe re kiribû edet xwe vedisart, min jê re vegot. Wisa ez jî bi ambulansê pêre çûm, rê nîsan dayê. Sala wek hertim di bin wî zinarê mezin de bû. Di hundirê ambulansê de du kes hebûn. Wan dan pêsiyê Sala derxistin derva, ew birin serê wî xwes sûstin û kincên din lêkirin. Tistê ku tenê min di dawiyê de dît wan herdu kesan çawa birayê min xistine hundirê ambulansê.
Rastî wiha bû, ew xwarinçêkirê alman ku li min xweyî derket, ji gundê Klosterdorfê bû, ev gundê alman bi temamî li bakûra gundê Gammalsvenskby dima. Lê belê eskere ye ku min nizanibû ne ev gunda, ne jî yê din li kîderê ye û ez nefikirîm ku ev çivanek û kontaktên bi gundê Gammalsvenskby di jîyana min de wê bê çi maneyê. Lê belê niha emê herin Klosterdorfê. Di jîyana xwe de ev cara pêsîn e ku ez trenê sîyar dibim û ev yeka di jîyana min de wê bibe macerayeke mezin. Gera me ji Tiflîsê, ji nav Qafkasyayê û ji Ukraniya Mezin heta wî gundê li nêzîkê çemê Dîneperê du rojan ajot.
Çawa em hatin Klosterdorfê wî almanî tevgerên xwe li hemberî min guhartin. Pasê ez fikirîm gelo sexsîyeta min yan tehrê rabûn-rûnistina min hêrsa wî anîye, wek mîsal kêmasiyên min ên zimanê almanî. Hemû tistên wî digot min fam nedikir, vê yekê hêrsa wî dianî. Malbata wî gelek mezin bû, heft keçik û kurek. Kur ji ber kutan-lêdanan mir. Pasê wî berdewam kir zora xwe ji min derdixist.
Wê demê welîtî tune bû. Zarokekî bêdê û bêbav tenê dikaribû hêvî bikira ku têkeve ber destên dê û bavên gelek qenc, zarok ne tenê wek berdestî, xulam wek endamekî malbatê bihata dîtin. Lê belê tevgera alman li hemberî min tu wext nehate guhartin. Wî her li min dêxist heta dema ez li çiftligê mam. Tu kes, her çiqas bi çavên xwe didîtin jî nediketin navberê. Ji ber tirsê yan jî tenê difikirîn ku têkiliya wan vî tistî tune ye.
Bi taybetî havînek tê bîra min. Gelek, gelek germ bû. Ez nizanim ji ber çi bû ev hemû. Alman bi nêskêva hate ser min, bi jopan êrisî min kir. Hertim li serê min dêxist. Tenê bû birîneke mezin. Tu kesî bas li birînên min mêze nekir û di dawiyê de gelek kurm di birînên min de peyda bûn. Wê demê min ji çiftligê firar kir, reviyam. Lê belê zêde nikaribû. Ez revîm derva û min xwe di nav zevîyeke çavdar de vesart. Ez li wir ji ber germê ji xwe ve çûme, dema ku hisyar bûm gelek mirov ji çiftligê li dora min berev bûne. Alman jî li wir bû. Pêra kulmek av û cimbizek hebû. Wisa wî dest pê kir ew kurm ji birînên min berev kirin. Demeke dirêj girt berî ku birînên min bicebirin û ez vê yekê heta îro jî hîs dikim.
Hêdî-hêdî ez fêr bûm ku alman jî tevî dizîyên cuda-cuda bûye. Ne tenê bi serê xwe. Ew yek ji wê cerdê bû ku ji xwe re kiribû edet ji gundên wan dorberan di vê navberê de ga didizîn. Dema min biryarê xwe da ku dev ji çiftligê berdim û ji lêdanan xelas bibim, min wisa jî biryar girt ku wî wek tolhildanekê îxbar bikim ji bo wan hemû tistên ku hatine serê min.
Payîza sala 1921an sar bû û Çemê Dîneperê bûz girtibû. Wisa bi hêz bû ku mirov dikaribû li ser re here heta wê girava derî gund. Li giravê hin gundiyan ji xwe re kiribûne edet hespên xwe serbest berdidan, hesp dibeziyan. Li wir hespên wî almanî jî hebûn. Rojekê wî hefsarek da min ku hereim giravê û ji wî re hespekî bînim. Bawer bike-neke wî ez pêxas sandime wir.
Helbet ez çûm. Tistekî din min nikaribû cesaret bikira. Lê belê di nîvê rê da ez rastî du rûsan hatim û em bi hevra peyivîn. Wan ji min pirsîn wekî gelo min çend ga dîtine ku berî niha di rê de dihatin ajotin. Min têra xwe rûsî zanibû ku her tistî niha eskere bikim. Ez wê demê di derbarê alman de ji herdu rûsan re peyivîm û çi dewarê alman li çiftligê hebû min ji wan re got. Herdu rûsan dûrikê xwe yê xwarinê jî bi xwe re anîbûn. Dema em dipeyivîn wan nan û gostê bi don yê berezan îkramî min dikirin.
Min alman da dest. Ez tu wext ji vê yekê posman nebûm. Wî pasê ji ber vê, cezayê xwe kisand. Ez pêxas bûm û ji ber sermayê di rê de dilerizîm. Di rewseke wiha de tistekî min li wir nemabû ku edî ez careke din vegeryama. Almanê ez bigirtama û heta kustinê ez bidama ber lêdanan.
Min hefsar avît û li ser bûzê reviyam. Berî ku ez derbasî alîyê din bibim dorber bûbû tarî. Navê gundê ku cara pêsîn ez rastî hatimê, Kajir bû. Gundekî rûsan bû. Jin-mêrekî dilovan hîstin ku ez sev li wir bimînim. Xwarin û cîhekî germ ku ez lê razêm dane min.
Ji Kajîrê çend kîlomêtir dûr gundekî rûsan hebû ku navê wî Naikron bû. Li vî gundî xwîskeke alman hebû. Dema ez cara pêsîn hatime Klosterdorfê nav jî li min kirin. Wê demê vê xwîskê alîkariya min kir. Tê bîra min ku min ji wê gelek hez kiribû. Ji ber vê yekê gelek tebîî bû ku min berê xwe da wir. Wê û malbata wê ez bi dostane qebûl kirim û ez çend heftan li bal wan mam.
Lê belê di nav demeke kurt de ez careke din li Klosterdorfê bûm. Cîhekî ez biçûmayê tune bû. Dîsa ez ketim rîyan ji bo ku parsektiya hine xwarin bikim. Bi vî tehrî ez hatim gundê Gammalsvenskby û li wir jineke xerîbdost demekê li min xweyî derket.
Salên 1920-1921an wisa jî bi bo Gammalsvenskby salên dijwar bûn. Ne tenê encamên ser û soresan hebûn ku sop-îz hîstibûn. Ser van de wisa jî bêavî û kêmhisnayê hebû ku birçîbûn û xela bi xwe re anîbû. Xaça Sor ya Swêdê alîkarîyek sandibû û tê bîra min ku min jî para xwe jê girtibû. Berî her tistî bi taybetî kumekî sor tê bîra min.
Karmendên Xaça Sor jî virda-wêda li gund digeriyan û ji xelkê dipirsîn gelo kes heye ku bifikire li min xweyî derkeve. Malbateke ku tenê keçeke wan hebû xwest ku min têxin zarokê xwe. Bi resmî ev yeka di roja 3/1 1922an de qewimî.
Sê sal tune bûn ez li bal nîv-dêbavên xwe mam. Rojekê zirbavê min, ji kar, ji zeviyê hat û gote min: "Heta niha min tu mezin kirî û ji niha pêva divê tu çareya serê xwe binêrî". Ji ber vê min tistên xwe yên hûr berev kirin û dev ji gund berda.
Ez deh kîlometre çûm û ez hatime gundekî rûsan yê bi navê Novoraisk. Li wir bal gundîyekî rûsan bûme berdestî, xulam. Li wê çiftlikê du sala mam. Kêfa min li wir dihat û ew jin û mêrê gundî li hemberî min bas bûn. Wî almanî gelek nêzîk erd kirê kiribû, dema min li wir kar dikir wisa vê jin û mêrî gelek caran ez dîtibûm.
Ez hê zarokê wê malbata Gammalsvenskby bûm. Di sala 1929an de sunda gazî min jî kirin ku herim gund, tevî wê komê bibim ya ku amade ye ji wir bar bike û here Swêdê.
Êvarekê dema sîvê, wî gundîyî ev babeta ji min re vekir û gote min: "Ez fam dikim tu bi hevalên xwe ve tevayî dixwazî herî. Eger tu dixwazî li bal me bimînî, tu dikarî bimînî. Me çi xwariye, tuyê jî wî bixwî. Lê belê di derbarê vê yekê de ez naxwazim sîretan li te bikim". Ev dostayetîyeke rast bû ku di wê demê ji min re dihate nîsan dayîn. Lê belê min biryarê xwe girtibû. Min dixwast bi yên mayîn ve herim Swêdê.
Bi vî tehrî rêyên me ji hev cuda bûn.
Min hewl da dîsa jî tistên tirs û tal ku hatine serê min ji bîr bikim. Min bawer dikir ku rehetî û emnîyeta ku ez li hesreta wê bûm, belkî jî welatê Swêdê wê sunda bide min. Lê belê mirov tu wext ji koka xwe nikare biqete û vê yekê li Swêdê ez gelek caran êsandim. Ya here tirs û tal ew bû ku gundiyên swêdî tu wext ez qebûl nekirim. Belkî jî ev yeka ye ku jibîrkirina serboriyên zaroktiyê dijwar dike". [2]
--------------------------------------------------------------------------------
[1] Anders Rundvall & Bertäl Hagert, Svenskarna från Ukraina, 1981.
[2] Anders Rundvall & Bertäl Hagert, Svenskarna från Ukraina, Wesanxaneya Harriers, 1981.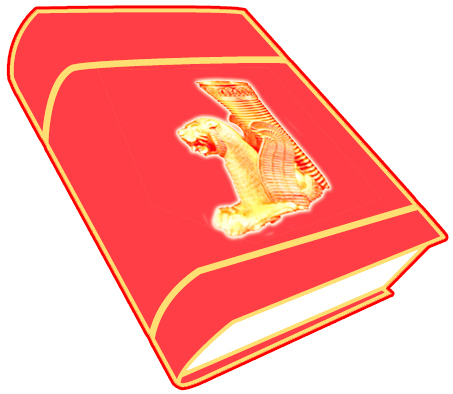 Foundation For A Kurdish Library & Museum