SILVER NECKLES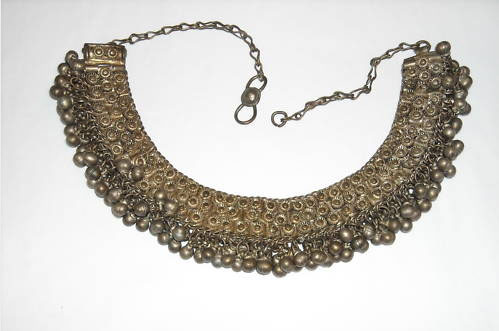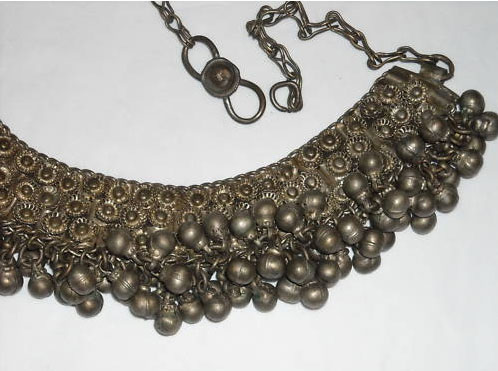 An unique and beautiful antique necklace it is purchased from a nomad tribe while travelling in
Northern Kurdistan (eastern Turkey) in 1973. It is silver (it has no markings) and weighs 8.1 oz It is comprised
of three bands of silver rosettes measuring 9 1/4" long x 1" wide with countless silver balls
attached to the lower edge. The two chains that link
in back are 4" and 4 1/2" long for a total inside length of 17 3/4".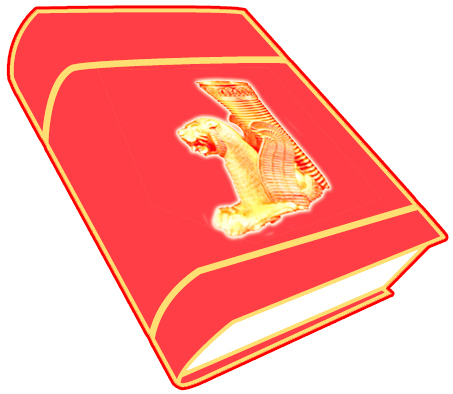 Foundation For Kurdish Library & Museum