Armenia Lazistan Kurdistan Cilicia Near East 1893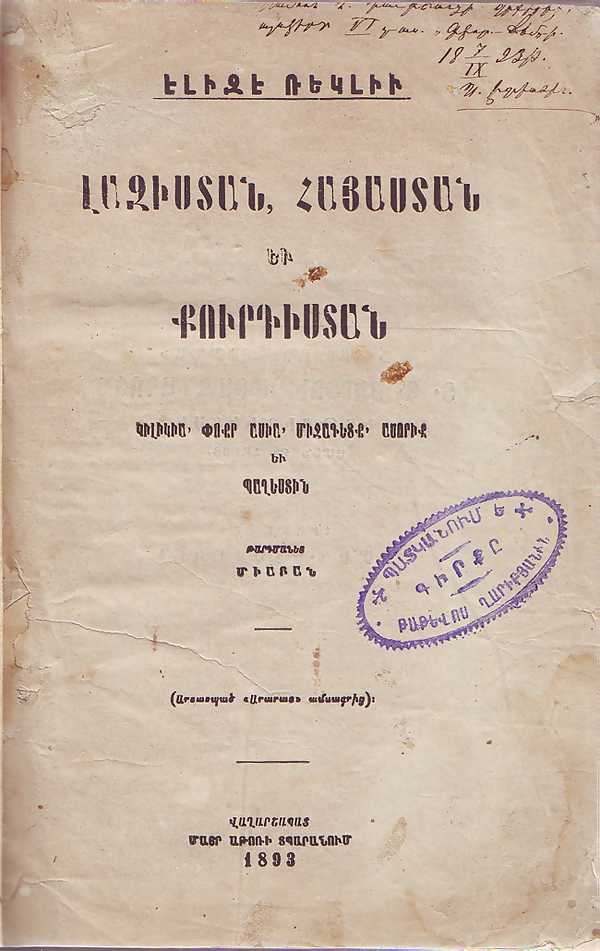 Lazistan, Armenia, Kurdistan,
Cilicia, Near East, Assyria and Palestine" by Elize Reklee.
Publisher: Publishing House of Holy Etchmiadzin, Vagharshapat, ARMENIA.
Language: Armenian.
Age: 1893.
Mintage: Unknown.
Hard Cover: yes.
Pages: 148 pp.
Illustrated: .
Description
Geographical and Ethnical Researches of the famous French scientist about Armenia, Lazistan, Kurdistan, Cilicia, Near East Assyria and Palestine.