CORRESPONDENCE
RESPECTING
THE
KURDISH INVASION
OF
PERSIA

Harrison and Sons, London, 1881
KURDS KURDISTAN PERSIA URMIAH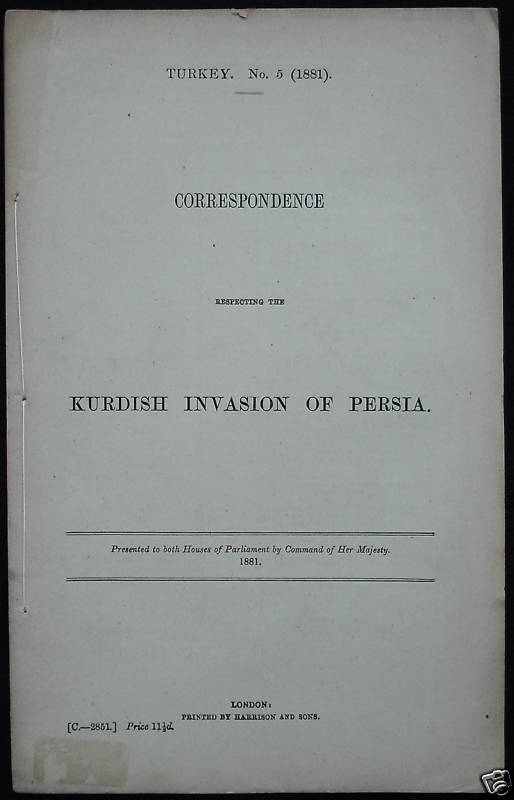 About this Book

This British Government paper was presented to both Houses of Parliament in 1881 and contains 89 letters and telegrams written between May 1880 and February 1881 concerning the British government's position regarding a little known today series of revolts against the Persian government led by the Kurdish leader in Northern Kurdistan: Sheikh Ubaydullah.

These events were of international significance in their day but today have been largely forgotten in the West.

Some of the documents are in French, but an English translation is always provided.

With much on the Nestorian Christians of Urmiah and several mentions of the Armenians in Asiatic Turkey.

A rare historical document.


About theKurdish Invasion of Persia in 1880

In 1880, the Kurdish leader Sheikh Ubaydullah, fighted in a series of revolts against the Iranian government. These revolts were successfully suppressed by the Qajar Kings, and this was one of the Iran's few victories during the Qajar period.

Sheikh Ubaydullah was appointed him as the commander of Kurdish tribal forces in 1878 by the Ottoman Sultan and a year later he briefly rebelled against the Ottoman provincial administration, showing that he was capable of wielding effective authority in Northern Kurdistan, and in 1880 Kurdish tribal armies loyal to Sheikh Ubaydullah invaded the neighbouring districts of Iran, intending to replace the unpopular Persian administration with rule by the Kurdish administration.

There are grounds to consider this as the first Kurdish uprising with a clear nationalist aspect. In correspondence with foreigners the Sheikh spoke of the Kurds as a distinct people — notably distinct from the Armenians, and complained of the corrupt Persian and Ottoman administration.

Ottoman officials and foreign missionaries and consuls in the region also believed that the Sheikh Ubaydullah intended to establish an independent Kurdish principality. The Sheikh's military role in the 1877-78 Turco-Russian War had confirmed his position as the most widely respected Kurdish leader. Most of the firearms given to the tribes during that war remained in Kurdistan, further strengthening the Sheikh Ubaydullah's position.

The major factor that made him rebel probably was his perception that the Armenians of Van, with international support, were preparing for the establishment of an independent state and that the Nestorians of his own district sought British protection. Another reason that he repeatedly mentioned himself, however, was misgovernment and oppression by the central islamistic (Umma) Ottoman Turkish administration and its failure to check depredations by the large Kurdish nomad tribes Herki and Shikak.

During the invasion of Persia, his brother-in-law and khalifa, Sheikh Muhammad Sa`id, told the British consul-general and the American missionaries based at Urmia that `Ubaydullah's aims were "to repress brigandage, restore order within the borders of Turkey and Persia, place Christians and Muslims on a footing of equality, favour education, and allow churches and schools to be built", and that he demanded European moral support for this project.

The rebellion thus did not simply place the Kurds against the local Christians or other ethnic groups. The Sheikh Ubaydullah's troops, organized into three armies commanded by his two sons Muhammad Siddiq and `Abd al-Qadir and his brother-in-law Muhammad Sa`id, were recruited from most of the tribes of the region, showing again that his authority was capable of overcoming tribal divisions and conflicts. One stated aim of the invasion in Persia, however, was to discipline the large Kurdish Shikak tribe which often pillaged the Kurdish, Azeri and Nestorian peasants of the Urmia plain.

As it was, the Sheikh Ubaydullah's men did their own bit of pillaging too, but they were welcomed by the Kurdish-inhabited towns of the district, local Kurdish tribes joined them, and the Persian officials all fled.

The suppression of the uprising by Persian troops was equally bloody if not more so. The army killed indiscriminately, not only Kurds but also Nestorians of the Urmia plain. What by that time remained of the Sheikh's tribal forces dissolved and returned home across the border. The Sheikh Ubaydullah's and his sons too returned to Shemdinan. The attitude of Sheikh Ubaydullah towards the Ottoman government, as well as that of the government towards the Sheikh, at the time of this rebellion appears to have been ambivalent. The Sheikh never stopped proclaiming his loyalty towards the Sultan, but some Ottoman officials as well as the missionaries believed him to strive for separation from Istanbul as well. On the other hand there were a sign and many preparations in Sheikh Ubaydullah's nationalistic activities for a total Kurdish independence from the increasingly growing Ottoman oppression against non - Turkish ethnic principalities which all together constituted the Ottoman empire.

The government remained remarkably lenient to him, and some observers believed it to be tacitly supporting his mobilization of the Kurds as a safeguard against the greater danger of Armenian nationalism. In the aftermath of the rebellion the Sheikh was summoned to Istanbul, but the hero's welcome that he was given everywhere on the way indicated that he was not treated as an ordinary rebel. After a year of enforced residence in Istanbul he made his way back to Shemdinan. Under foreign pressure, the authorities arrested him again, this time sending him into exile to Mecca, where he died in 1883.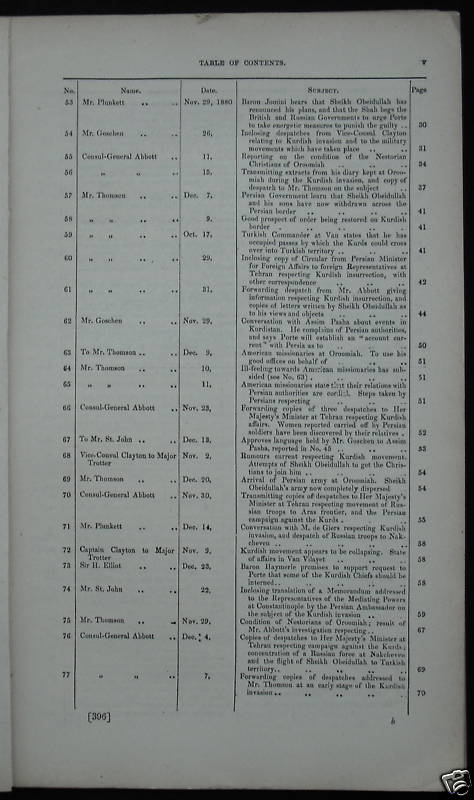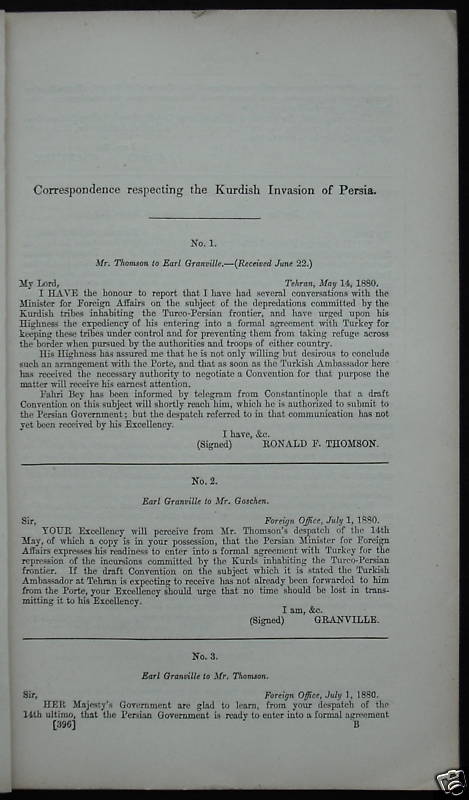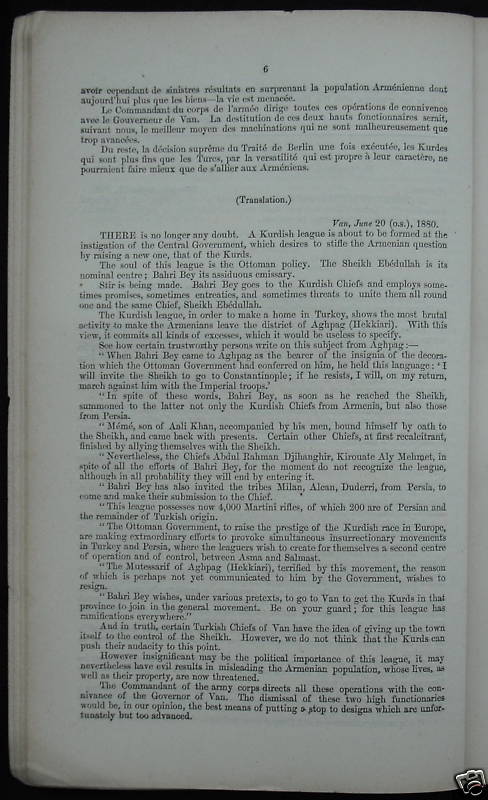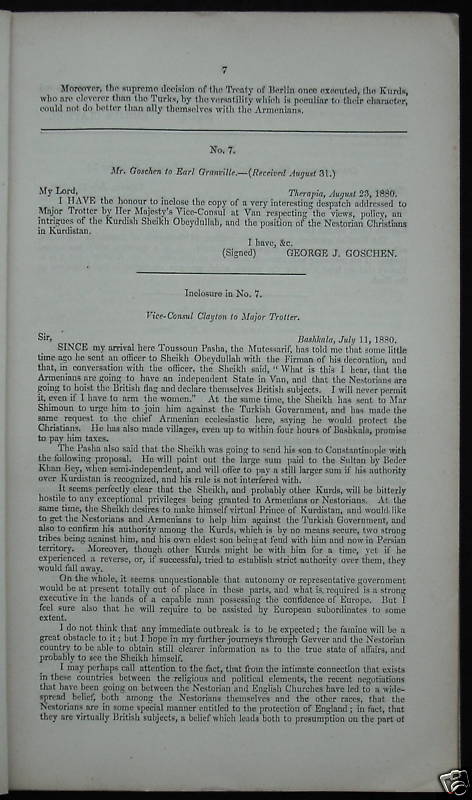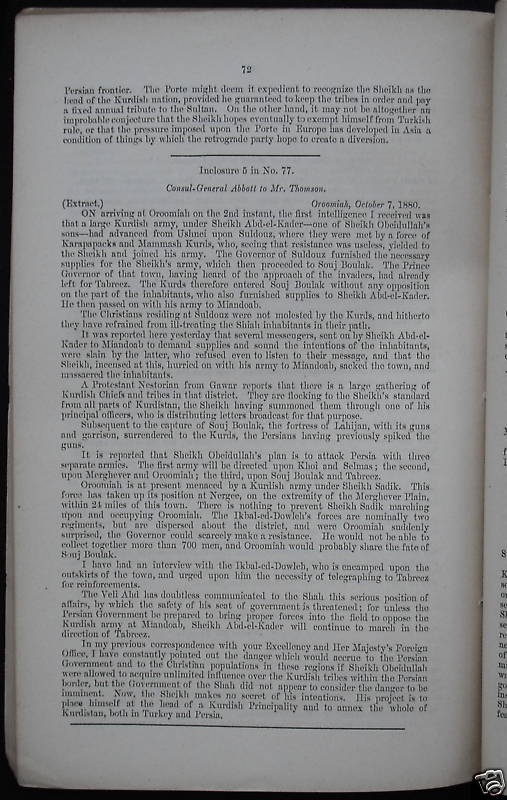 Kürd milliyetçisi Seyyid Ubeydullah'tan Kürd büyükleri ve şeyhlerine:
"Eski çağdan bu yana ermeniler ve kürtler beraber yaşamaktadırlar. Şayet bugün onları kırarsak, yarın da türkler bizi kıracaktır.
Toplantıda bulunan herkese söylüyorum: ermeni cellatlığına soyunmayın.
"
Abdurrahman Bedirhan (1868-1936) Kurdistan Gazetesi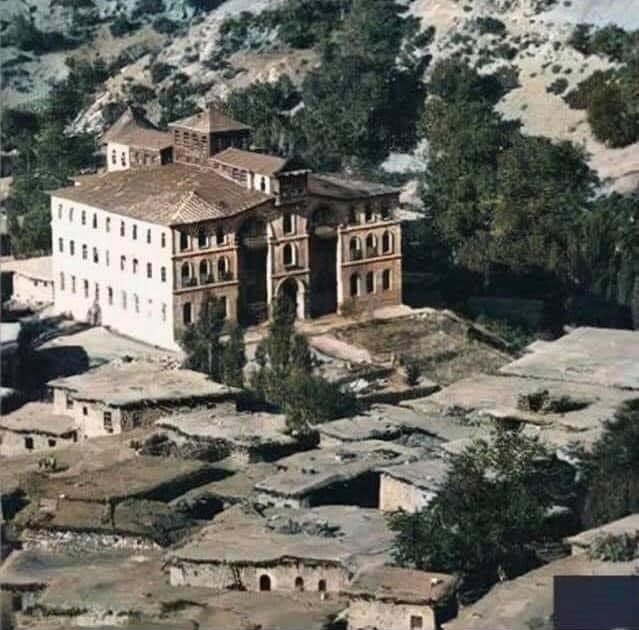 The Kurdish palace of Nehris in Hakkari - Northern Kurdistan (1830) was destroyed by the Turks with gun fires and nothing isleft of it today
''Seyyid Ubeydullah, Mar Şimun Rouel'e mektup yazarak destek istedi. İki ayrı mektup yazan Seyyid Ubeydullah, topraklarında türk hükümetine bağlı asker ve memur istemediklerini belirtti.
Mar Şimun, Seyyid Ubeydullah'a 'Ayaklanmanıza destek vermeyeceğiz.' diye mesaj gönderdi.''

Kaynak İngiliz İstihbarat Raporu, E. Clayton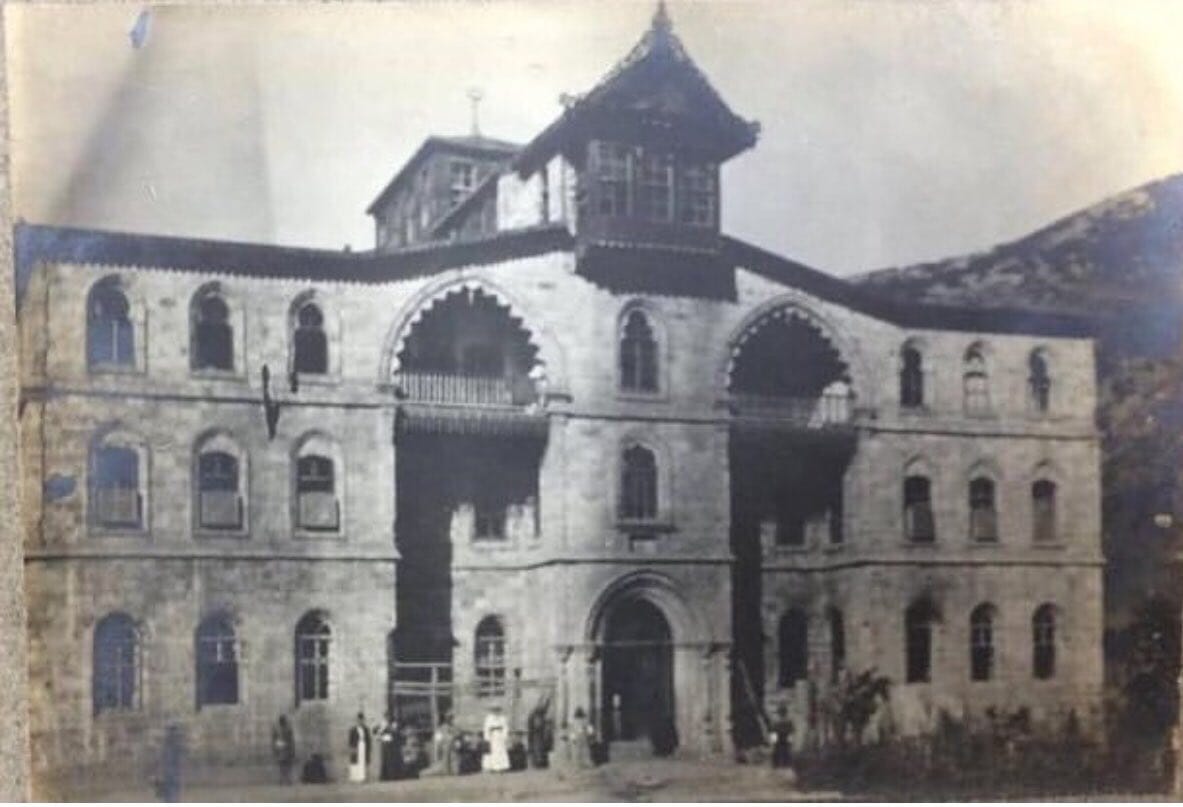 Qesra Şêxî li Nehrî, 1830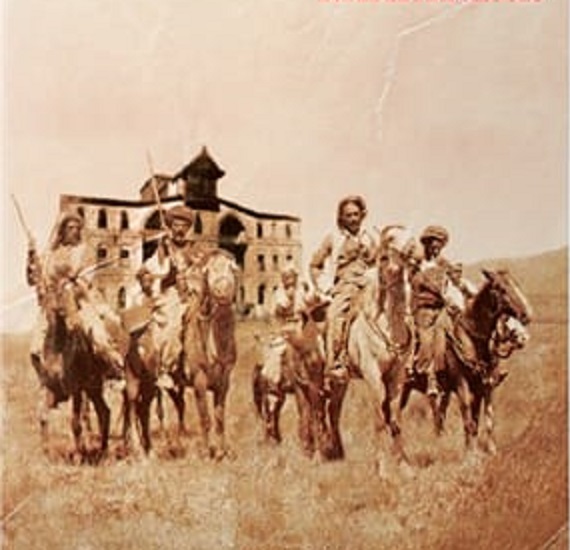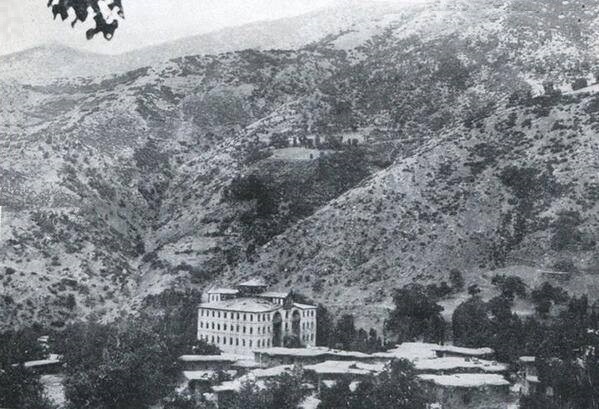 The Kurdish palace of Nehris in Hakkari - Northern Kurdistan (1830) was destroyed by the invader Islamo-Fascist Turks with gun fires and nothing is left of it today
Şeyh Ubeydullah Nehri'nin bundan 136 yıl önce, Amerikan elçisi olarak Urmiye'de bulunan misyoner Kohran'a gödermiş olduğu mektupta yer alan konular:
"Buradaki durumu kendisine izah ettiğim şekilde şifahen sizlere iletmesi için Mela İsmail'i yanınıza gönderiyorum.Kürdistan'daki durumu ve oğlumun Soucbulak'a yaptığı yolculuk hakkında gerçekleri, İngiliz hükümetine olduğu gibi iletmesini rica ediyorum.
500.000'in üzerinde aileden oluşan Kürt ulusu ayrı bir millettir.
Dinleri diğerlerinden farklı, töre ve gelenekleri kendilerine özgüdür. Bu nedenle, halklar içinde kötü ve olumsuz bir şekilde tanıtılıyorlar. Kürdistan'ı yanlış lanse ediyorlar.
Aramızdan birisi, eğer, bir günah işlemişse, binlerce masum, iyiniyetli, fazilet sahibi insana kötü bir nam takılıyor.
Bütün bunların Türk ve İran iktidarlarının canice uygulamalarından, vurdumduymazlığından kaynaklandığını görebiliyor musunuz?
Zira, Kürdistan bu iki devlet arasında bulunuyor ve her iki devlet de, kendilerine özgü bahanelerle, iyi ve kötü insanları birbirlerinden ayırmak istemiyor, böylece, kötü insanlar kendilerini kurtarırken, dürüst insanlar adi suçlamalara layık görülürek katlediliyorlar.
Sizler, büyük bir ihtimalle, yabancı mezhepten olanlara, müslümanlara ve diğerlerine karşı olduğu kadar kendi tekkelerine karşı da kötülükleriyle ün salmış Ali Ağa Şıkaki'nin aşiretini duymuşsunuzdur. Her hükümet ayrı ayrı olarak suç işlemeye teşvik etmiştir.
Farsların hükmü altında olsun olmasın bu insanlar, hiç bir zaman medeni olanaklara kavuşmadı, geri kaldılar. Türk tebası olarak yaşayan Herki aşiretinin yapmış olduğu cürümler de bu şekildedir. Fars İmparatorluğu gibi Osmanlı hükümeti de bu insanların medenileştirilmesinin yollarını bilmez ya da onları gözardı ederler.
Kürdistan kötü bir şekilde tanıtılarak gözden düşürülmüştür. Dürüst insanlarla, suç işlemeye yatkın insanlar arasında fark gözetilmiyor.
Kürdistan'ın lider ve hükümdarları hem Türkiye hem de Fars'a bağlı olanlar, Kürdistan'ın büyün halkı, artık daha fazla her iki devletle de birarada varolamayacaklarını ve bir şeyler yapmak için Avrupa devletlerinin durumu inceleyerek anlamaları gerektiği konusunda ortak bir görüşe sahiptirler.
Bizler bölünmüş bir millettiz.
Kendi iç sorunlarımızı kendimiz halletmek, kendi suçlularımızı cezalandırmada bizzat egemen ve bağımsız olmak, bütün diğer milletlerin sahip oldukları haklara aynı şekilde sahip olmak istiyoruz, suçlularımıza gelince, hiç bir milletin onlardan zarar görmeyeceğine dair söz vermeye hazırız.
Oğlumun Soucbulak'a yapmış olduğu yolculuğun amaç ve nedenleri; Kürdistan'daki durumu incelemekten ibarettir, O'na karşı hiç bir şey olmamalıdır. Aksi taktirde, bütün Kürdistan başkaldıracaktır, çünkü, her iki devlet tarafından işlenen zülüm ve baskıya karşı halk ilelebet baş eğemez."
5. 10. 1880 Şeyh Ubeydullah Nehri
"Correspodence respecting the Kurdish invasion of Persia. Turkey, No: 5 (1881) p. 47, 48".
Tercüme: Yaşar Abdülselamoğlu
(Bitlisname)
ŞÊX UBEYDULLAH NEHRÎ'Yİ OSMANLI TÜRKLERİ KATLETTİ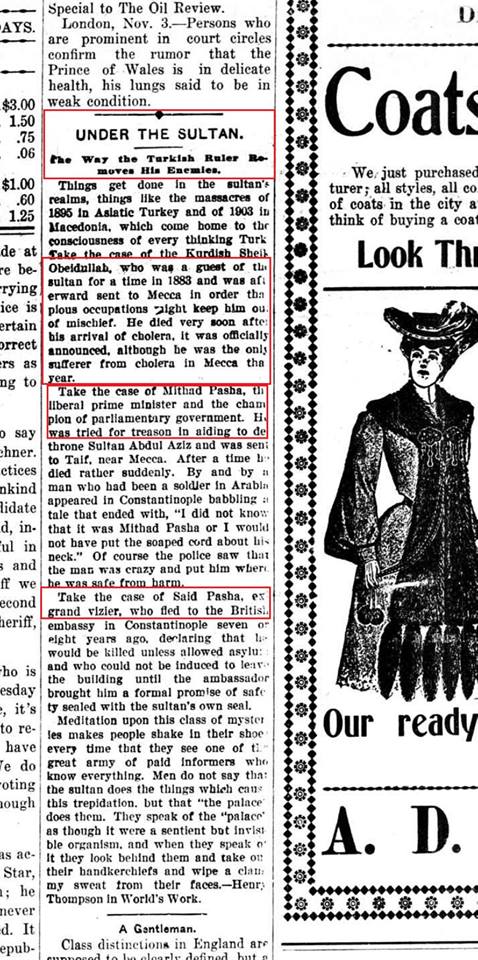 Yıllardan beri ŞÊX UBEYDULLAH NEHRÎ önderliği altında gelişen bağımsız ve birleşik Kürdistanı hedefleyen 1880 Devrimi hakkında çıkan kitap ve makalelerinin hemen hemen hepsini incelemeye imkanım oldu. Bu harekete ve ŞÊX UBEYDULLAH NEHRÎ 'nin ailesi hakkında da bir hayli yazılar yazdım.

ŞÊX UBEYDULLAH NEHRÎ'nin ölümüne ilişkin genel bir görüş vardı. Söz konusu olan görüşe göre o "kolera hastalığından" dolayı 1883 yılında Mekke'de vefat etmişti.

Şimdi ŞÊX UBEYDULLAH NEHRÎ'nin Mekke'de Osmanlı yetkilileri tarafından öldürüldüğüne dair bir başka iddia vardır. Değerli Kürd araştırmacılardan Dr. Yasin Xalid 1904 yılında ABD'de yayınlanan THE DAILY OIL REVIEW gazetesinin kasım ayında çıkan sayısında ŞÊX UBEYDULLAH NEHRÎ'nin Osmanlı devleti ve Sultanın adamları tarafından öldürülmesi meselesini gündeme getiriyor. Gazetenin "Unter The Sultan" ana başlığı altında yayınladığı yazı da "O yıl Şêx Ubeydullah dışında kolera ölen bir kişinin olmadığını" söylüyor.

Gazete argümentini güçlendirmek için eski Sadrazamlardan Mithat Paşa ve Said Paşaların tasfiye edilmelerini örnek olarak gündeme getiriyor.

Midhat Paşa defalarca Osmanlı devletine Sadrazamlık yapmıştı. Sultan ile çelişkiye düşünce ilk önce İzmir'de Fransız konsolosluğuna sığındı. Fransız hükümeti Mithat Paşa'yı konsolosluktan çıkardı. Önce bir yargılama ondan sonra Mekke'nin yakınında bulunan Taif'e sürgüne gönderdiler. 1884 mayısında boğularak öldürüldü.. Sonradan katili için uyduruk mahkeme meselesi var.

ŞÊX UBEYDULLAH NEHRÎ 1883 yılında "kendisi dışında hiç kimsenin ölmediği koleradan" dolayı çok genç yaşta vefat ediyor!!!!! Midhat Paşa da bir yıl sonra onun yakınında 1884 yılında boğularak öldürülüyor!!

ŞÊX UBEYDULLAH NEHRÎ sadece Kürdler arasında değil Osmanlı denetimi altında bölgelerde yaşayan halklar tarafından da çok seviliyordu. Osmanlı devleti 1880 devriminin yenilgisinden sonra ŞÊX UBEYDULLAH NEHRÎ'yi Van, Erzurum, Trabzon ve İstanbul'a götürürken her tarafta Şêx Ubeydullah'a karşı halkın büyük sevgi gösterileri var. Dünya basını "tutuklu değil kralı karşılama törenleri" olarak değerlendiriyorlar. Bu iddia araştırmaya değer bir konudur. Halkın tepkisini çekmemek için "koleradan öldü" söylemi en risksiz olanıydı…. Aktaran: Aso Zagrosi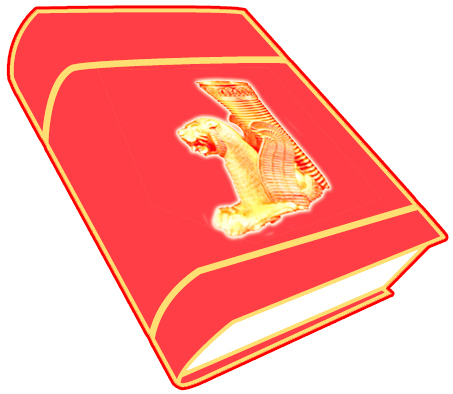 Foundation For Kurdish Library & Museum