Durch KURDISTAN und Armenien 1892

(Mit Champagner auf Karawanenpfaden)
Home †|††DestpÍk††|††Ana Sayfa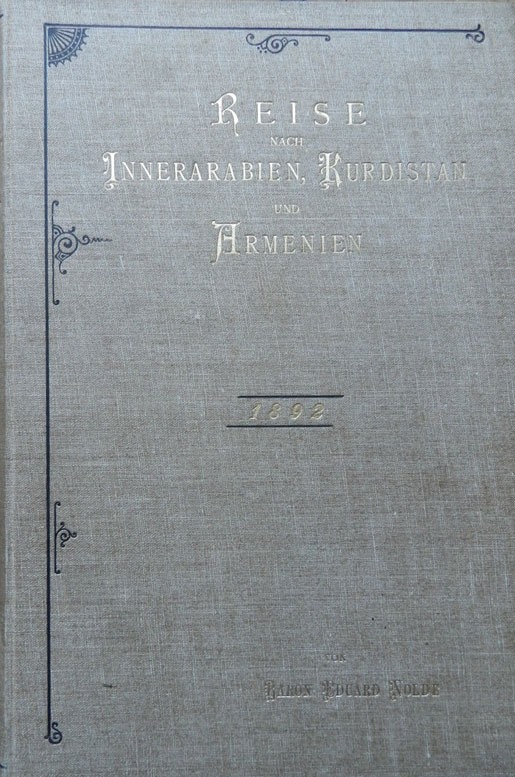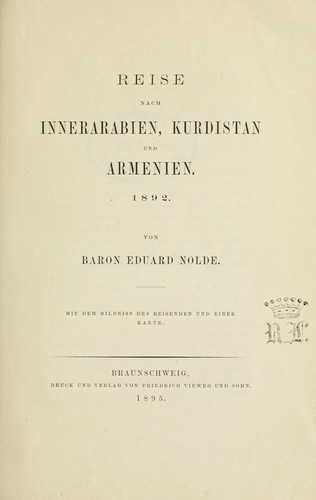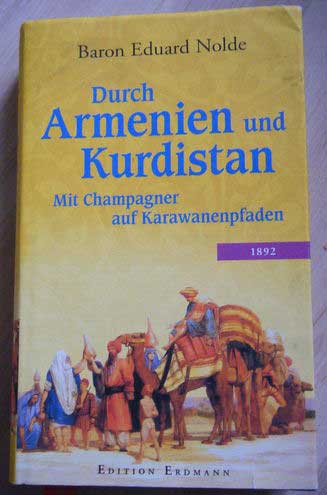 by Baron Eduard Nolde



Durch Armenien und Kurdistan 1892

Mit Champagner auf Karawanenpfaden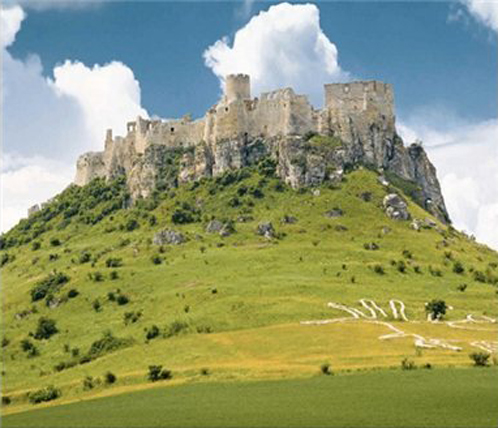 Hrsg. von Helmut Arndt, Alte abenteuerliche Reiseberichte.

Lenningen: Ed. Erdmann, 2007. 320 S. Originalleinen mit Schutzumschlag.
Bemerkungen: Noch Mitte des 19. Jahrhundert werden die Völker Arabiens in Europa nur verschwommen wahrgenommen. Es herrschen Chaos und dynastische Kriege und nur wenigen wagemutigen Europäern gelingt es unter enormen Strapazen in die Märchenwelt des Orients zu gelangen: glühende Hitze und eisige Kälte, von Sanddüne zu Sanddüne ziehend, mit der Gewissheit des Todes, wenn die Kamele versagten. Im Gegensatz dazu nimmt Baron Noldes Art zu reisen eine abstrus erscheinende Sonderstellung ein. Noblesse oblige: Nolde reist mit türkischer Eskorte, in europäischer Kleidung mit Lederhelm und goldbeschlagenem Säbel, er führt Champagner und Havannas mit sich und verkehrt mit seinen arabischen Gastgebern auf ungezwungene Weise. In lebendiger Schilderung, mit wachem politischen Blick und Sinn für die Mentalität von Türken und Arabern beurteilt er die Verhältnisse im ausgehenden Osmanischen Reich. Doch so realistisch Nolde Verhältnisse und Menschen des Orients auch sieht, er bleibt immerwährend dem romantischen Zauber der Wüste verhaftet. ISBN 9783865030467
Sprache: Deutsch
ISBN: 3865030467
EAN: 9783865030467



About the book:

Nolde traveled through Arabia until, before he set out to Armenia and Kurdistan. Apparently he had a lot of money, a lot of time, no hidden fees and the travel bug. Nolde was a frequent traveler, Spain, Russia, South America, Africa, Arabia and that part of Asia Minor, the end of the 19th Century was dominated by the Turks.


The Baron traveled - in European clothes - in a big way: champagne and cigars, canned soups and vegetables for fresh meat and our own escort troop of servants and soldiers on horses, mules and camels. Boar he was hunting just for fun (Muslims do not eat pork), he hated snakes and left them to pursue, wherever possible, and kill.


Nolde observed clearly and perceptively, recognizes the strengths and weaknesses of Arabs, Turks and Kurds, has grievances (muggers, legal uncertainty) out, has ideas about how might improve it some, and makes to the effect - it runs obviously in the highest circles - probably Proposals . He admired stunning landscapes (the wild and dramatic, it seems he has particularly fond), and race horses.


The trip took place in the book described 1892. In 1895 Nolde sent the travelogue to his publisher, and then he took his own life. The money was all ruined, health, or there was no land, no more adventures, which appealed to him yet? We'll probably never know.


In the old edition Erdmann exciting adventure trip reports have been published, partly illustrated with pictures and maps are old.

This book is an original edition Erdmann 2007 edition.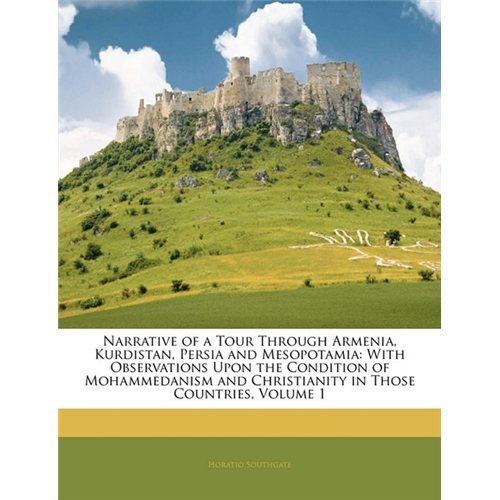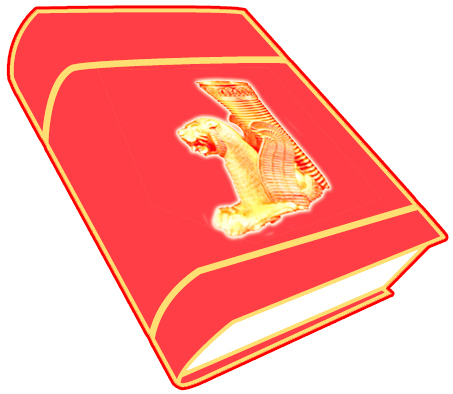 Foundation For Kurdish Library & Museum